Celebrities
Maya Ali and Zara Noor Abbas Are Equal Parts Hilarious and Equal Parts Gorgeous in Balma Bhagora from Parey Hut Love
Maya Ali and Zara Noor Abbas are hilarious and hilarious in the new song from Parey Hut Love called Balma Bhagora. It also features the ensemble cast and the lead actor Sheheryaar Munawar dressed in a faux fur coat!
Parey Hut Love, starring Maya Ali and Sheheryaar Munawar, is an upcoming film that is directed by Asim Raza. Asim Raza's last film Ho Mann Jahan was released 3 years ago which also starred Sheheryar Munawar with Mahira Khan and Adeel Hussain. Parey Hut Love also stars Zara Noor Abbas, Ahmed Ali Butt and Faheem Azam alongwith Hina Dilpazeer and veteran actor Nadeem. The film is all set to release on August 8th in UAE and GCC.
The music is one of Parey Hut Love's strongest suits so far, given by Azaan Sami Khan. The earlier songs Haye Dil Bechara and Ik Pal were well received as was Morey Saiyan, starring Mahira Khan.
The current song is in a different zone with Sheheryaar Munawar dressed in faux leather and Maya Ali dancing in a gypsy-like attire in what is clearly a green screen in the background. It's a very Frida Kahlo meets Hailey Beiber vibe.
Here is what we loved in the song.
Zara Noor Abbas:
Zara Noor Abbas also makes an entry later in the song in a completely traditional attire which gives it a variety of flavor. This will be Zara's second film after Chhalawa which was released earlier on Eid ul Fitr.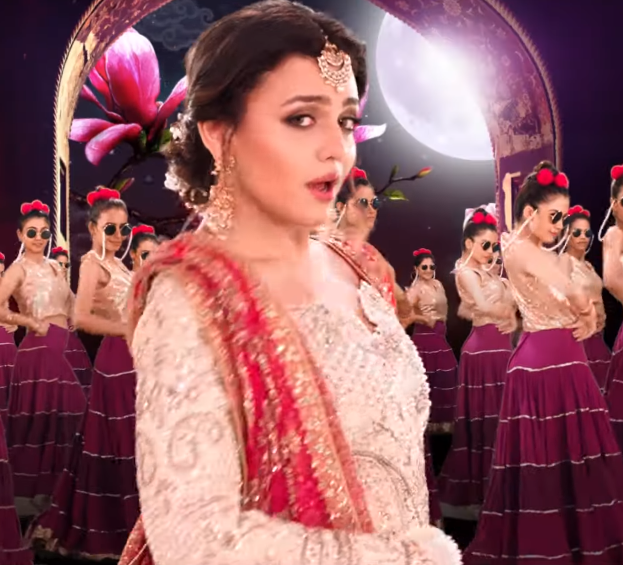 Zara Noor Abbas
Ahmed Ali Butt
Ahmed Ali Butt makes his presence felt as he wears blinking-light sunglasses and gaudy gold garlands and raps throughout Balma Bhagora. It's one of our favorite parts of the songs and it makes us miss the age of Entity Paradigm, a band Ahmed Ali Butt also rapped for. Entity Paradigm also included the very famous Fawad Khan.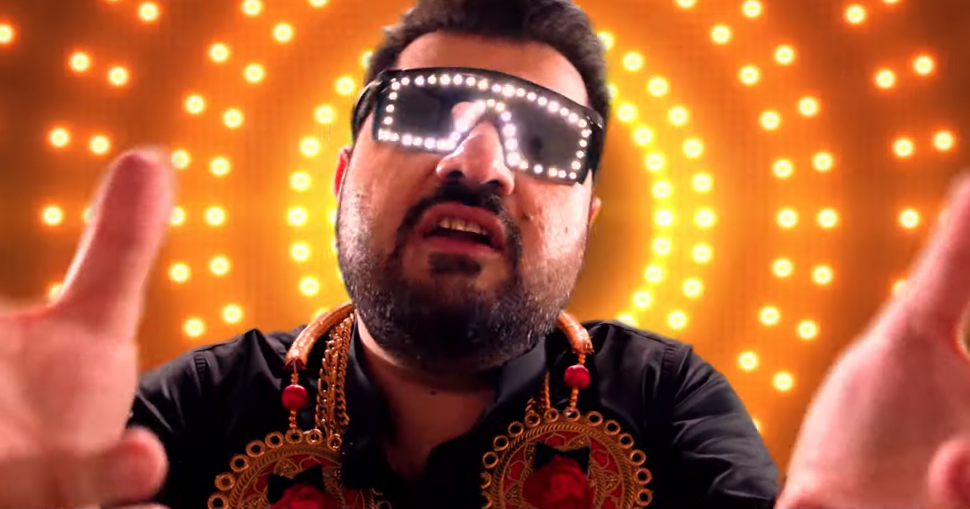 Ahmed Ali Butt looking fly in Balma Bhagora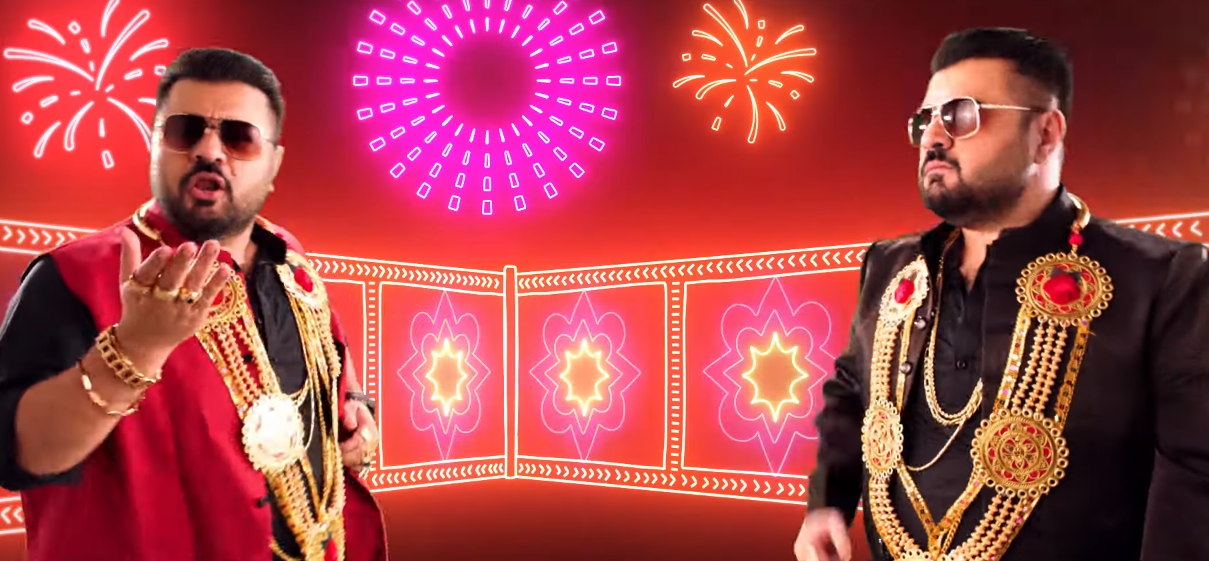 Ahmed Ali Butt in Balma Bhagora
Ahmed Ali Butt and Zara Noor as the Squabbling Couple
Quite a story arc this. From these images it looks like the three stages of negotiation between a couple on what to watch on Netflix.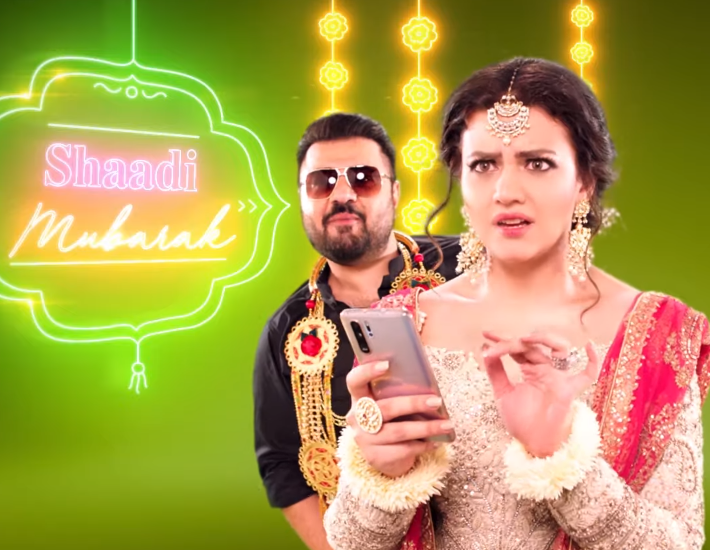 When Bae suggests we watch The Black Mirror instead of He's Just Not That Into You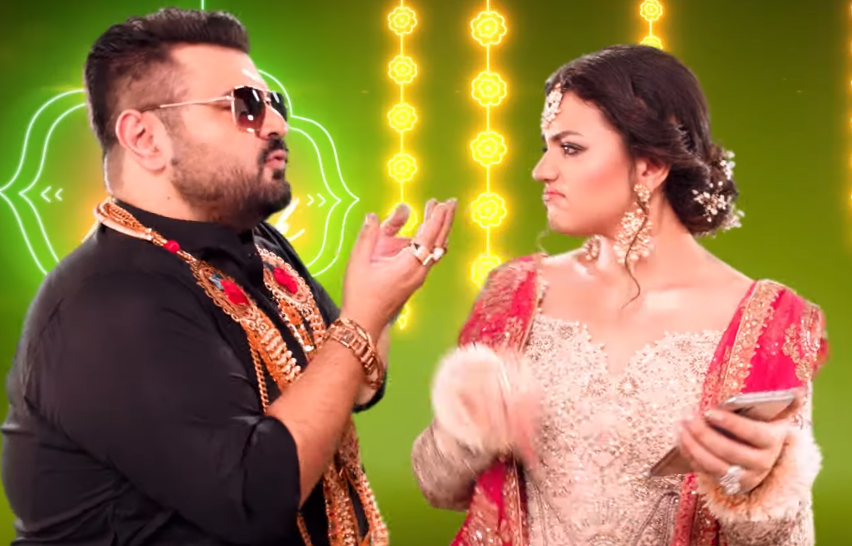 When you shut down Bae's suggestion but he begs and begs and begs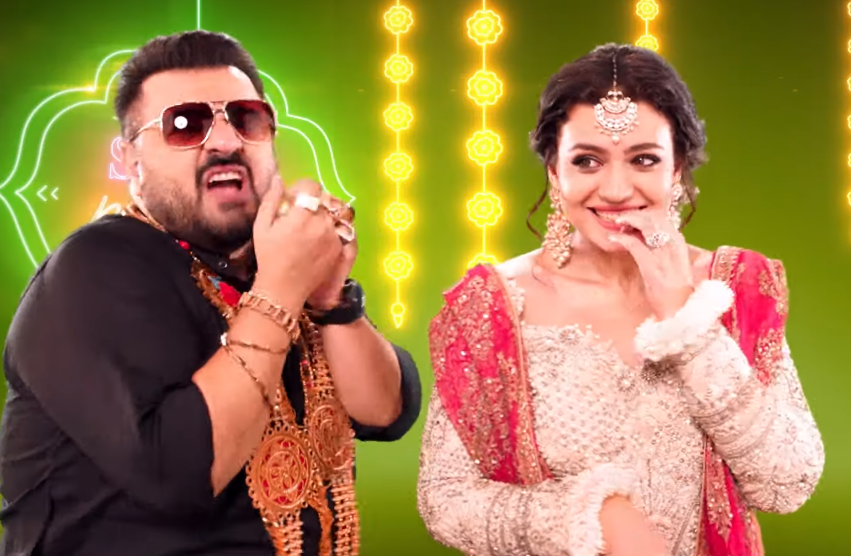 When he uses flattery to convince you and agrees to watch He's Just Not That Into You after we're done with one episode of Black Mirror
Maya Ali's Stunning Good Looks and Stunning Moves:
Maya Ali is a stunner when it comes to good looks but she has proven to be a great dancer in the songs that we have seen from Parey Hut Love. In Balma Bhagora, her moves dominate the song and we are loving it!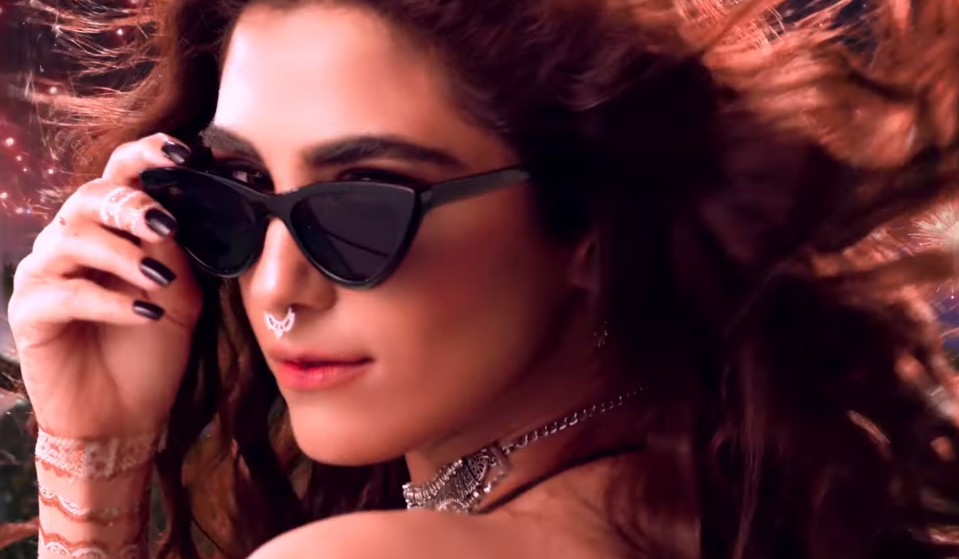 Such a stunner is Maya Ali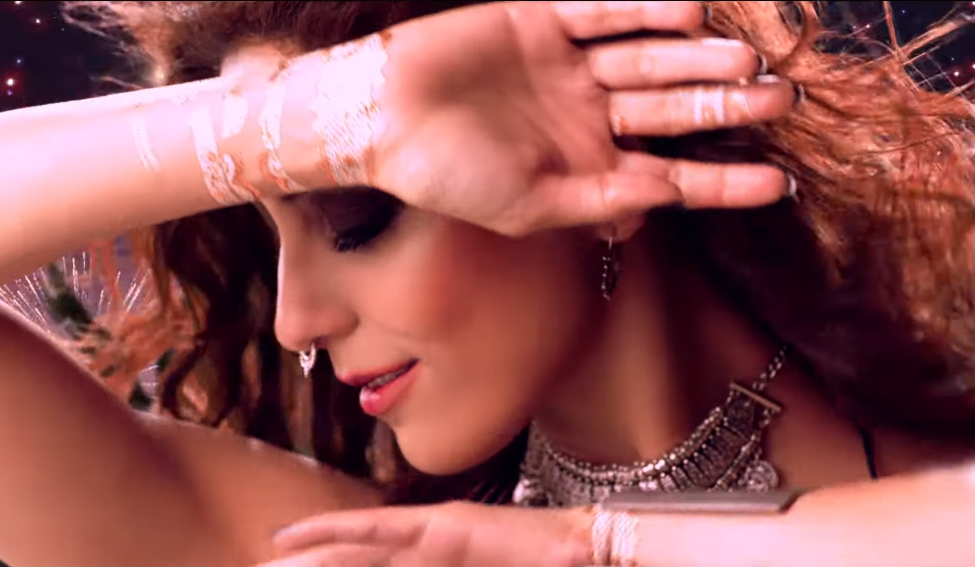 Drop dead gorgeous. Also. Brb our screens are melting
Sheyeryar Munawar's 'New Look':
Sheheryaar Munawar is dressed like a gangster and we're a little pleasantly surprised to see him walk away from his heroic avatar. He's also rapped in the song with Ahmed Ali Butt and is quite impressive.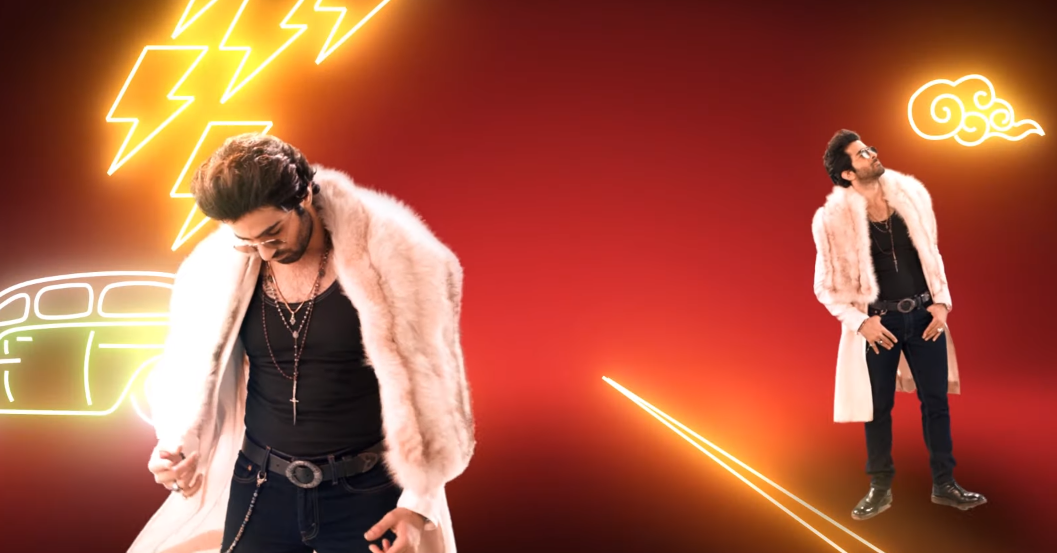 It's like an Islamabadi boy during Gham Hour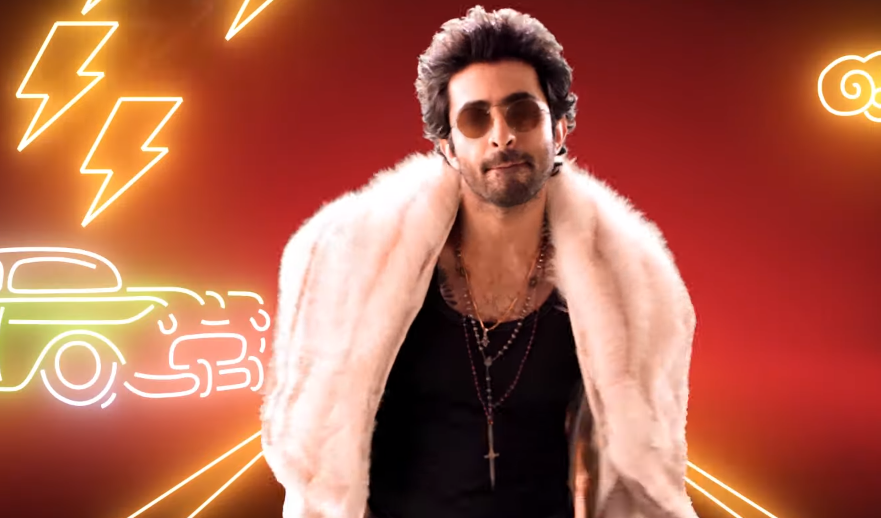 Hey we're not complaining about this. Like, at all.
Parey Hut Love is about a young man who is a commitment-phobe. Sheheryar Munawar plays the eponymous Sheheryaar and Maya plays Sania. Shahbaz Shigri plays Sania's fiance. While the plot seems pretty clear, it would be interesting to see how the story is developed and how Asim Raza makes it to be a family entertainer. The film is written by Imran Aslam. Balma Bhagora is written by Ahmed Ali Butt and Asim Raza and the vocals are by Aima Baig. Watch the song here