Celebrities
Matthew Perry Believes His Friends Character Chandler Bing Inspired Joaquin Phoenix's Dance in Joker
Matthew Perry is famous for his role as Chandler Bing in the hit TV series of the 90s, Friends and feels that Joaquin Phoenix's character in Joker took inspiration from him
Joaquin Phoenix's Joker is still getting a lot of praises ever since it was released in early October. Fans have been loved the actor's performance as well as the storyline – so much so that the stairs where Joker danced in the film are now becoming an iconic landmark. While the film did help in creating a lot of memes, especially around Joker's dance, there seems to be a new addition to it. Friends star, Matthew Perry, who played Chandler in the hit TV sitcoms has something to say about Joker's dance.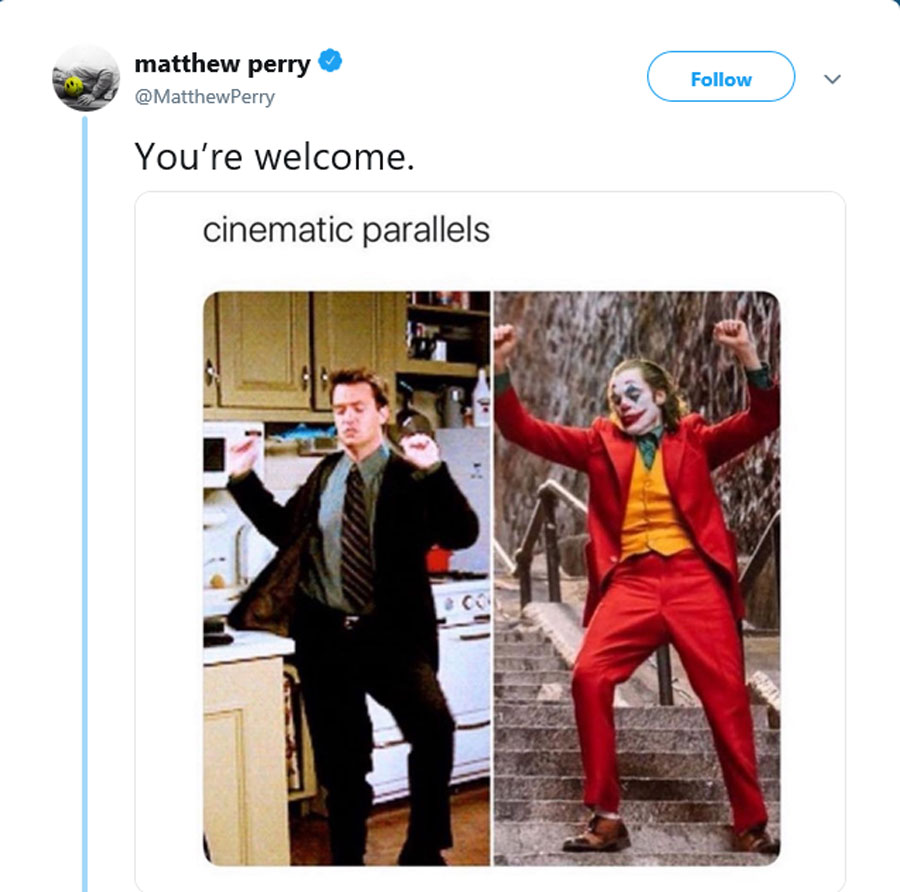 Matthew Perry's Tweet
In a tweet, Matthew posted a photo of Joker dancing on the stairs next to Chandler's iconic dance from Friends that said "Cinematic Parallels." The star shared the picture and captioned, "You're welcome," – taking complete credit of the film's scene. Chandler's dance from Friends is one of the most memorable scenes from the TV show, and he feels that it was his character that inspired Joaquin's Joker to dance the same way. Matther further wrote, "Sorry I don't know who made the image, but bravo."
Many social media users started commenting on the comparison. One wrote, "Plot twist: Chandler's job that no one knew about is being Joker." Another user shared some more similarities between Chandler and Joker and said, "Joker stole all his moves from Chandler Bing."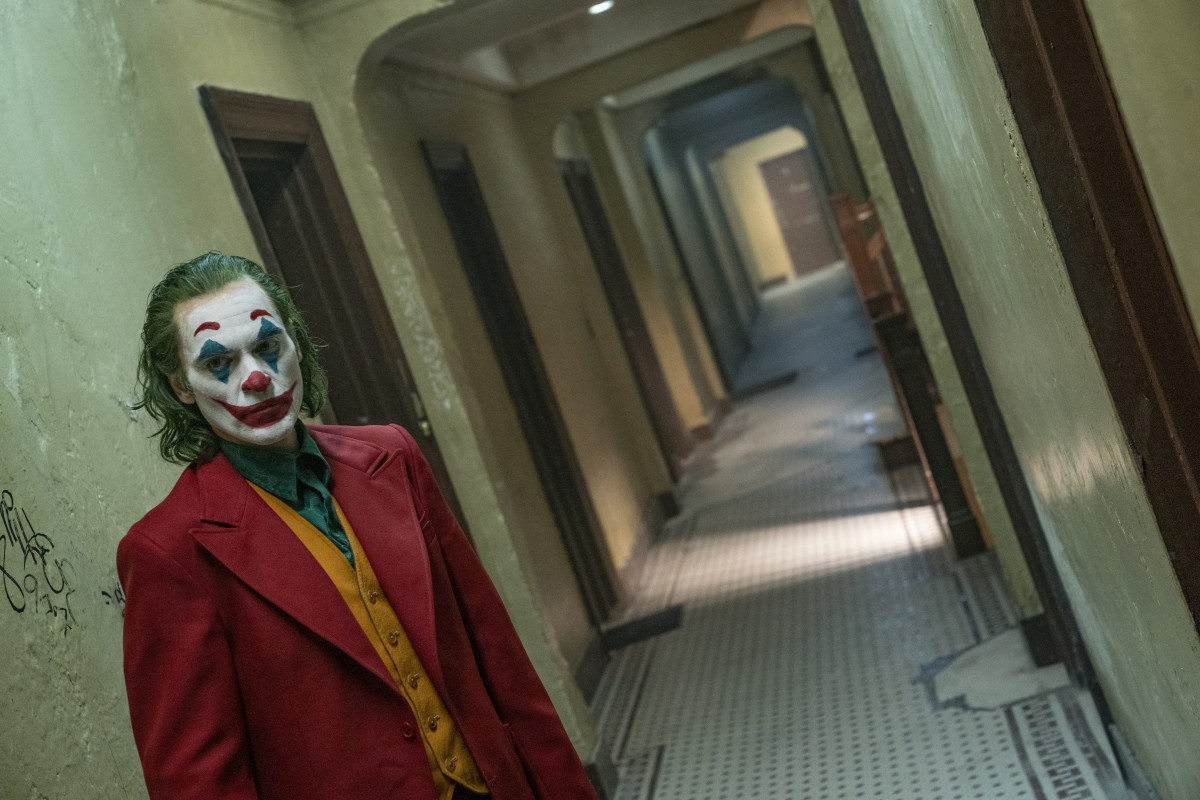 Joaquin Phoenix in and as Joker
Joker is currently still running successfully in cinemas. The film has become the first most profitable comicbook movie and has already crossed over $1 billion worldwide. Director Todd Phillips – who earlier never wanted to create a sequel of the film – now wants to make one but as long as it has a thematic resonance. The news also comes as a big change of heart from Joaquin who first promised to pick up the character only if it was a one-time outing. However, the actor is now warmed-up to the idea of continuing the story of Arthur Fleck.