News
Masala! Food Special: Around the World in Tasty Plates
Former Masala! girl, blogger and intrepid traveller Vibha Dania on the must-eat food at the must-visit restaurants around the world
Former Masala! Fashion and Beauty Editor Vibha Dania has two big passions – food and travel. She traded her desk job for a life to indulge in both her passions and went about exploring the world (a journey that continues to this day). Along with it, she also delved deep into the culinary world, doing a course at the acclaimed International Culinary Centre (ICC) in New York. The result of her travel and education? Voyageur Chic (VC), a luxury travel, food and lifestyle blog that details some of the best travel and food experiences in some of the most exotic places on the globe.
Here's a selection of the coolest dining experiences at some of the glitziest parts of the world that Vibha has explored…
New York City, Greenwich Village.
Not only is this area known for its classic mom and pop joints, charming neighbourhood restaurants and pizzerias, hotspots, cheese shops and fine dining eateries, it's also great for people-watching, a spot of jazz and some stand-up comedy.
The Restaurant: Carbone
Cuisine: Mid-20th century, Italian-American Fine Dining
What makes it special: There are just so many incredible options in this foodie haven that it's next to impossible for me to name just one restaurant as my favourite. If I absolutely had to pick one that came close, it's Carbone. Why, you ask? Think of a buzzing Italian speakeasy oozing with old-world charm and glamour as servers dressed in suits and slicked back hair sit down at your table for a chit-chat over the menu filled with exceptionally well-prepared dishes.
Savour: I love starting my night here with a classic Italian grape followed soon by the best rigatoni I have possibly ever had (I still dream of it – don't even think of sharing this with someone!), succulent meatballs in a tangy chunky tomato sauce, cherry pepper ribs, linguini vongole and veal parmesan to name a few. The lemon cheesecake here is the one to pick for dessert. Hey, if it's good enough for President Obama and Kim Kardashian, it's good enough for us.
VC TIP: Go with an appetite; the food here is sharing style. Lunch here offers smaller portions but you will be sacrificing the great night vibe here. Also, you can make a reservation one month in advance. I strongly suggest booking as soon as you know you are heading to NYC.
Address: 181 Thompson Street, (www.carbonenewyork.com)
Other favourites in the city: Cosme, Eleven Madison Park, Katz Deli, Roberto's Pizza, Balthazar, Momofuku Ko, Dominique Ansel Bakery… the list goes on.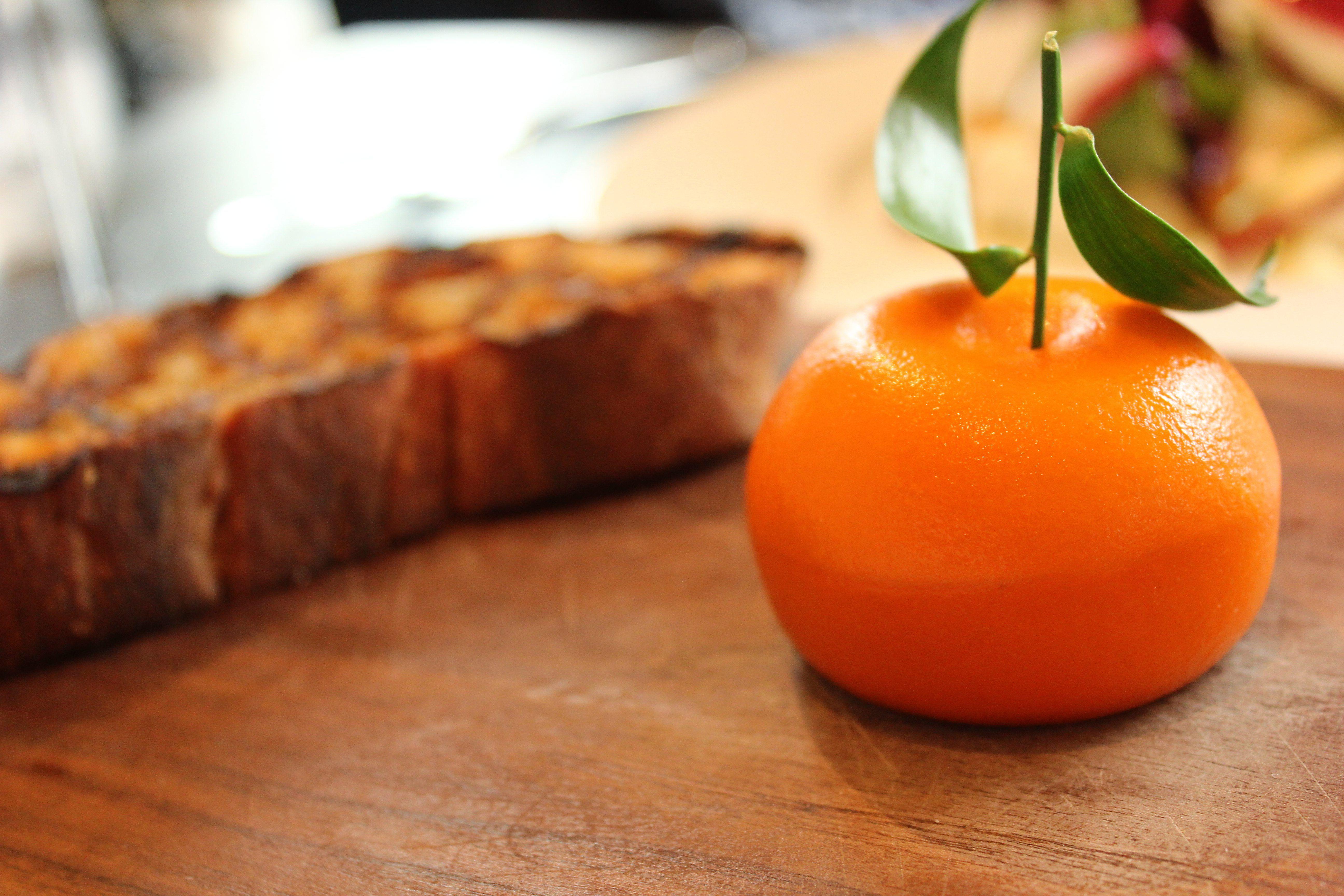 London, Knightsbridge
The Restaurant: Dinner by Heston Blumenthal
Cuisine: British
What makes it special: Currently ranked at No. 7 on The World's 50 Best Restaurants list, chefs across four kitchens at Dinner by Heston Blumenthal are known to bring dishes from as long ago as the 1300s back to life using modern-day cooking techniques and present-day ingredients. The servers here are knowledgeable, have a sense of humour and lots of charm.
Savour: My visit is here never complete if I don't have the Meat Fruit (chicken liver parfait encased in mandarin jelly and served with grilled bread), juicy Hereford Ribeye accompanied by mushroom ketchup and triple cooked chips, Tipsy cake (brioche soaked in Sauternes, brandy and vanilla cream served with spit-roast pineapple) and ice-cream from the nitrogen ice-cream cart which may not always be available but it's really worth asking about.
VC TIP: Head over for drinks at Bar Boulud in the same hotel before your meal. If you're going during lunch, ask for a table by the window, which has a great view of Hyde Park.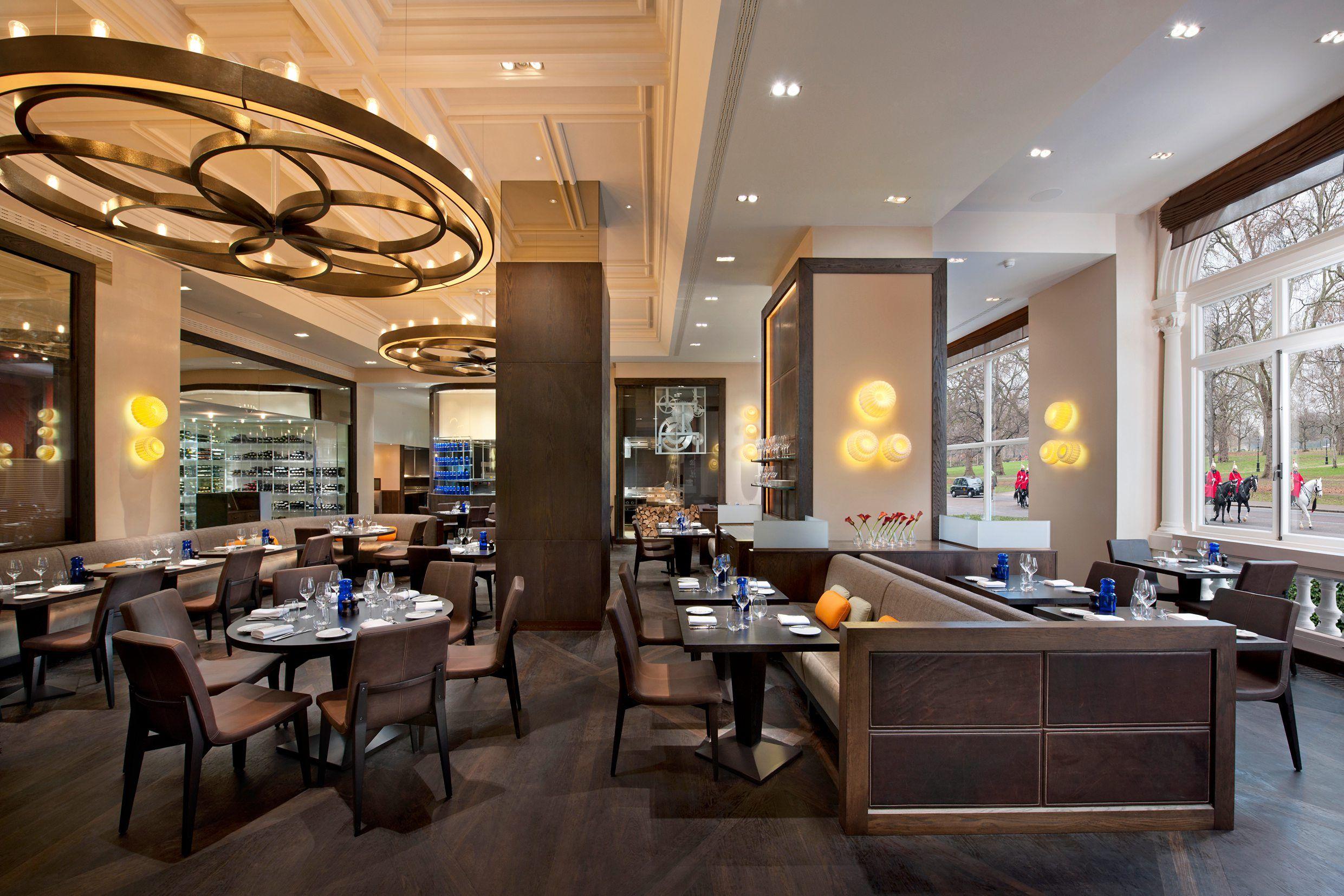 Address: Mandarin Oriental Hyde Park, London (www.dinnerbyheston.com)
Other favourites in the city: Restaurant Story, La Bodega Negra and Gymkhana.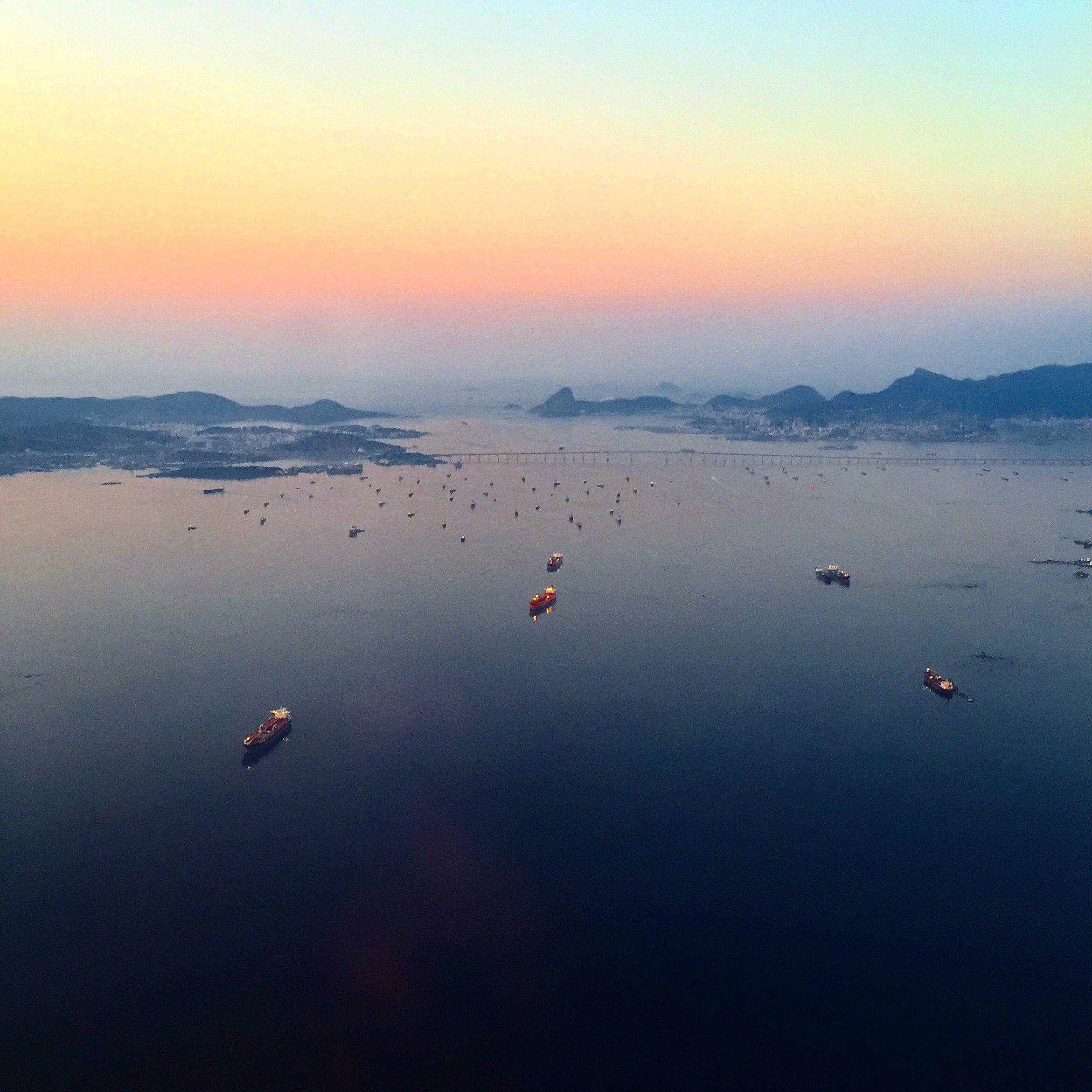 Brazil, Rio de Janeiro, Rua Dias Ferreira in Leblon.
This tree-lined street in Leblon is Rio's most fashionable, upmarket and sophisticated spot which also happens to be a gastronomic.
The Restaurant: Sushi Leblon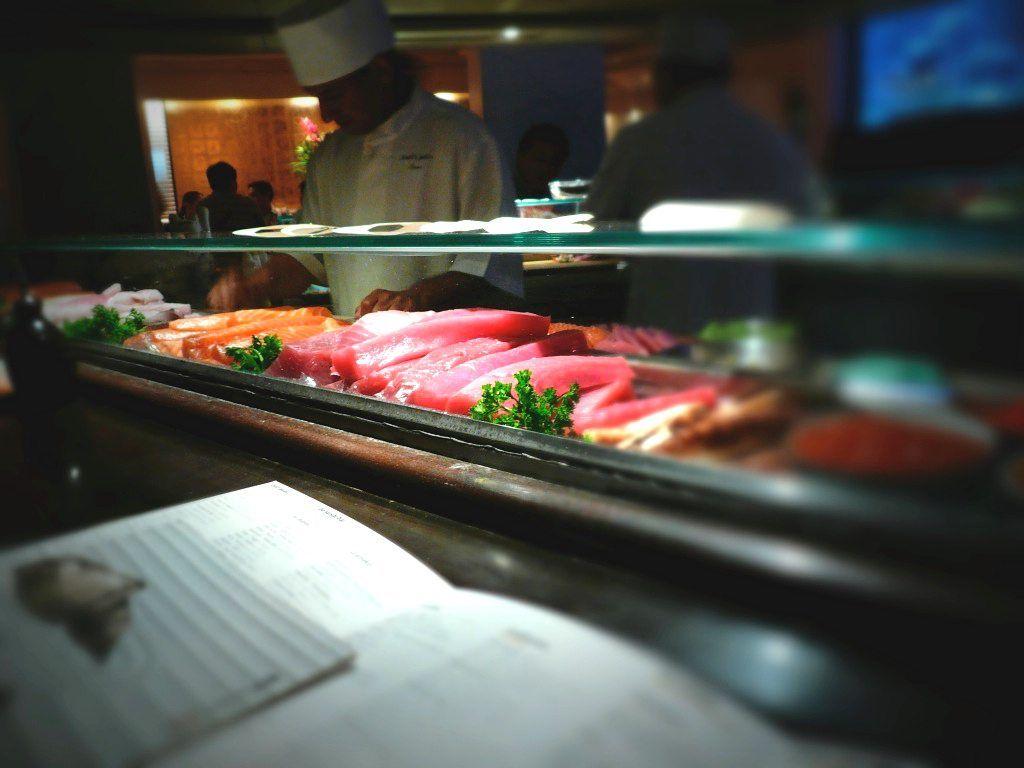 Cuisine: Japanese
What makes is special: Sushi Leblon is fine dining with culinary influences from across the globe and with a funky vibe. Think exceptional produce, immaculately presented sushi, sashimi, meats and dessert. I really couldn't fault anything I ate here. Their grape and sake list is equally impressive. Also worth the mention, this meal is a fraction of the cost compared to what you would pay in a fine dining Japanese restaurant in Dubai.
Savour: Just to give you perspective, I visited Sushi Leblon three times during my stay in Rio simply because it was that good and I wanted to try as much of the menu as I could. Standout dishes were the edamame, melt-in-your-mouth dreamy butter fish sashimi with truffled oil (you cannot miss this), salmon sashimi, tuna tartar with egg yolk and black roe, seared tuna with foie gras and green apple and dulce de leche with cheddar cheese ice-cream (yes, this is not a typo) and warm, ooey gooey Brigadeiro, a traditional Brazilian dessert.
VC TIP: It's a compact space so book well in advance. If you don't get reservations during your stay in Rio, try doing a walk-in during lunch.
Address: Rua Dias Ferreria 256, www.sushileblon.com
Other favourites in the city: Brigite's, Rooftop at Hotel Fasano and Aprazivel.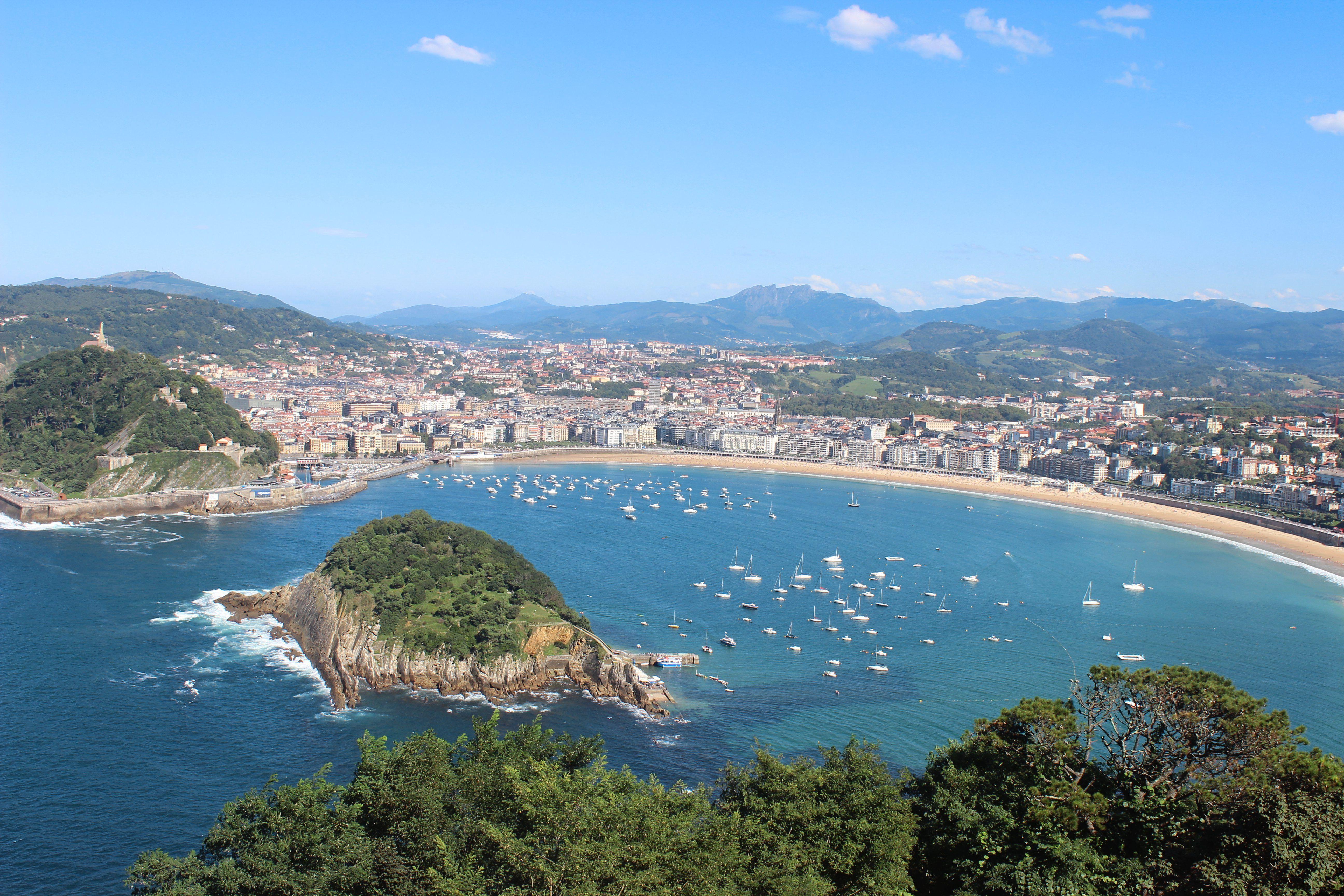 Spain, San Sebastián
This small but charming city has everything going for it – Michelin-starred restaurants, exceptional chefs, stunning surrounds and it is the 2016 European Capital of Culture.
The Restaurant: Arzak
Cuisine: Spanish avant-garde
What makes it special: You are treated like family at Arzak (housed in the Arzak family home) where Chefs Juan Mari Arzak, 73, and his daughter Chef Elena Arzak walk around and chat with their guests during their meal. My interview with them felt more like an inspiring chat. For those of you who are not aware, he is recognised for modernising Basque cuisine and has paved the way for Spanish visionaries such as Ferran Adria of El Bulli. His restaurant, Arzak, has held three Michelin stars for over 25 years. His daughter, Chef Elena Arzak won the Veuve Cliquot World's Best Female Chef award in 2012. Needless to say, my experience here was a memorable one.
Savour: Without giving away too much of the tasting menu, one of the highlights of the meal was marinated mango and a mango parcel with a deliciously intense, smoky chorizo filling atop of a crunched soda can and dessert which was a large chocolate truffle oozing with creamy chocolate, candy floss and crunchy bread crumbs.
VC TIP: It's closed on Sundays and Mondays, so plan your visit accordingly.
Address: Avenida Alcalde Jose Elosegui, 273, www.arzak.info
Other favourites in the city: Bar Nestor, Bar Bergara and La Viña.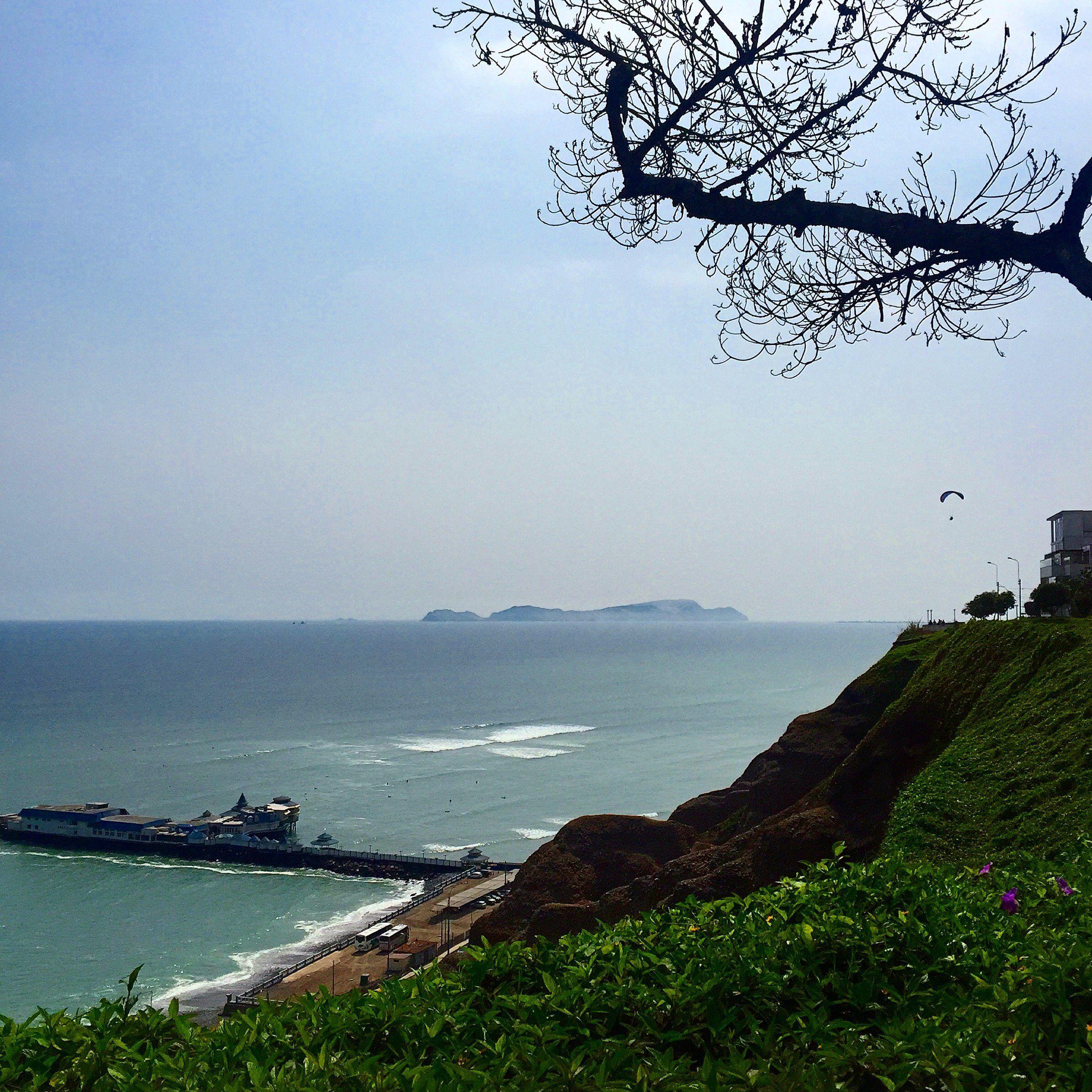 Peru, Lima, Miraflores.
Surrounded by parks, the Pacific Ocean, great shopping, nightlife, upscale residential properties and luxury hotels makes this exclusive area south of downtown Lima the place to be.
The Restaurant: Central Restaurante
Cuisine: Peruvian
What makes it special: The 17-course Elevation Tasting Menu at Central Restaurante is probably the most memorable and unique dining experiences I have ever had. Central Restaurante was named Latin America's Best Restaurant and made it to No. 4 in The World's 50 Best Restaurants list in 2015. It was during my interview with the very humble Chef Virgilio that I learnt about how he sources his ingredients from various surrounding altitudes ranging from under the sea, sea level, the desert, the Andean mountains and the Amazon jungle to working with local suppliers and sourcing ingredients that reflect true Peruvian fare while being eco-friendly at the same time. It's clearly because of restaurants like these that Lima is known as the gastronomical capital of the America's.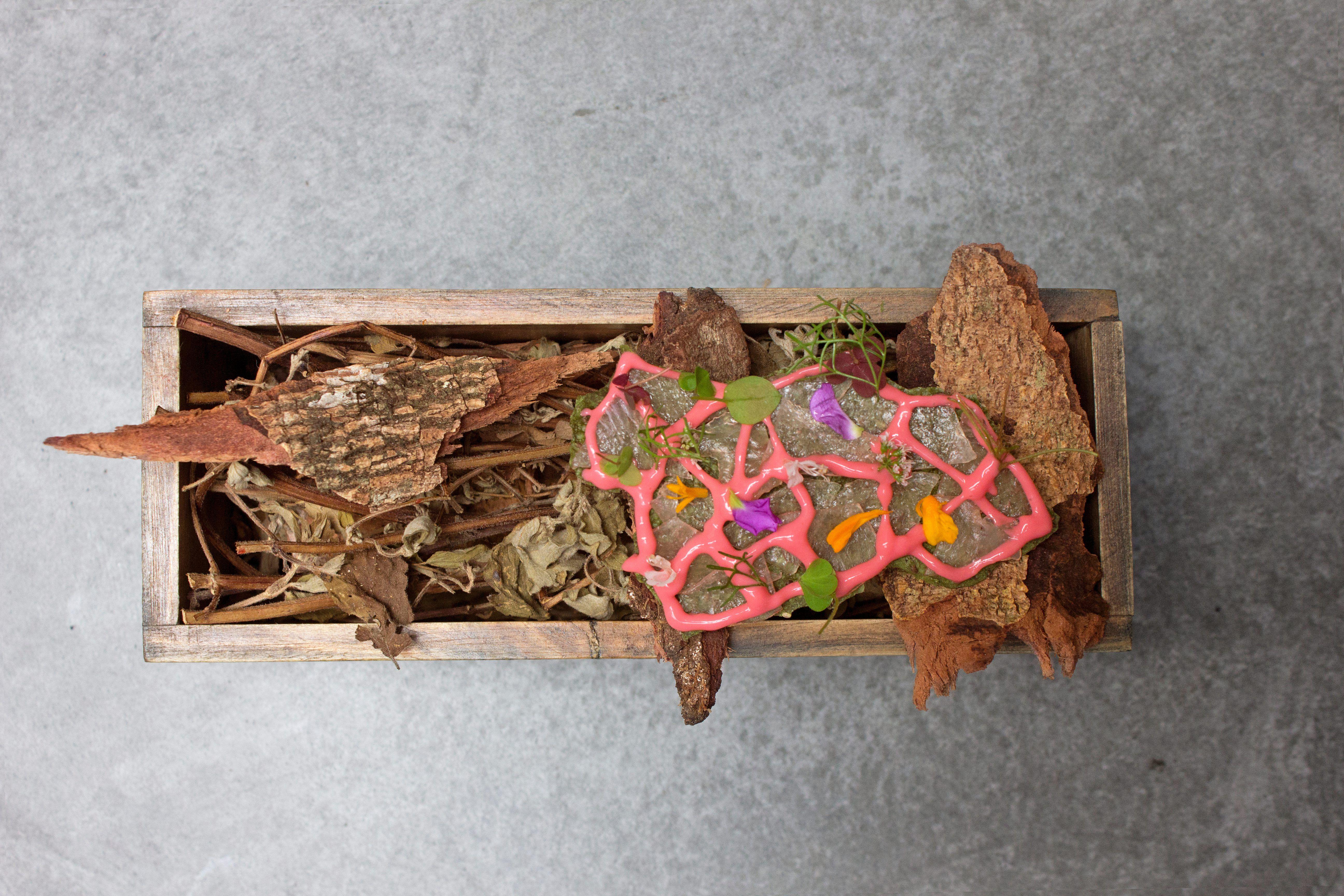 Savour: I don't want to ruin the tasting menu for you but here's a sneak peek. I ate Peruvian ingredients I had no idea about and would never know existed from ocas, ollucas and mashwas (extreme stems which are poisonous raw but safe to eat cooked) and river snails to milk of Bahuaja nuts served over a doncella Amazonian fish and chaco edible clay for dessert which kind of tasted like white chocolate.
VC TIP: Books out months in advance. You can also experience the bar menu. Try a Peruvian grape called – only grown in Peru
Address: Santa Isabel 376, www.centralrestaurante.com.pe/en
Other favourites in the city: Maido, Astrid y Gaston and Crème de la Crème.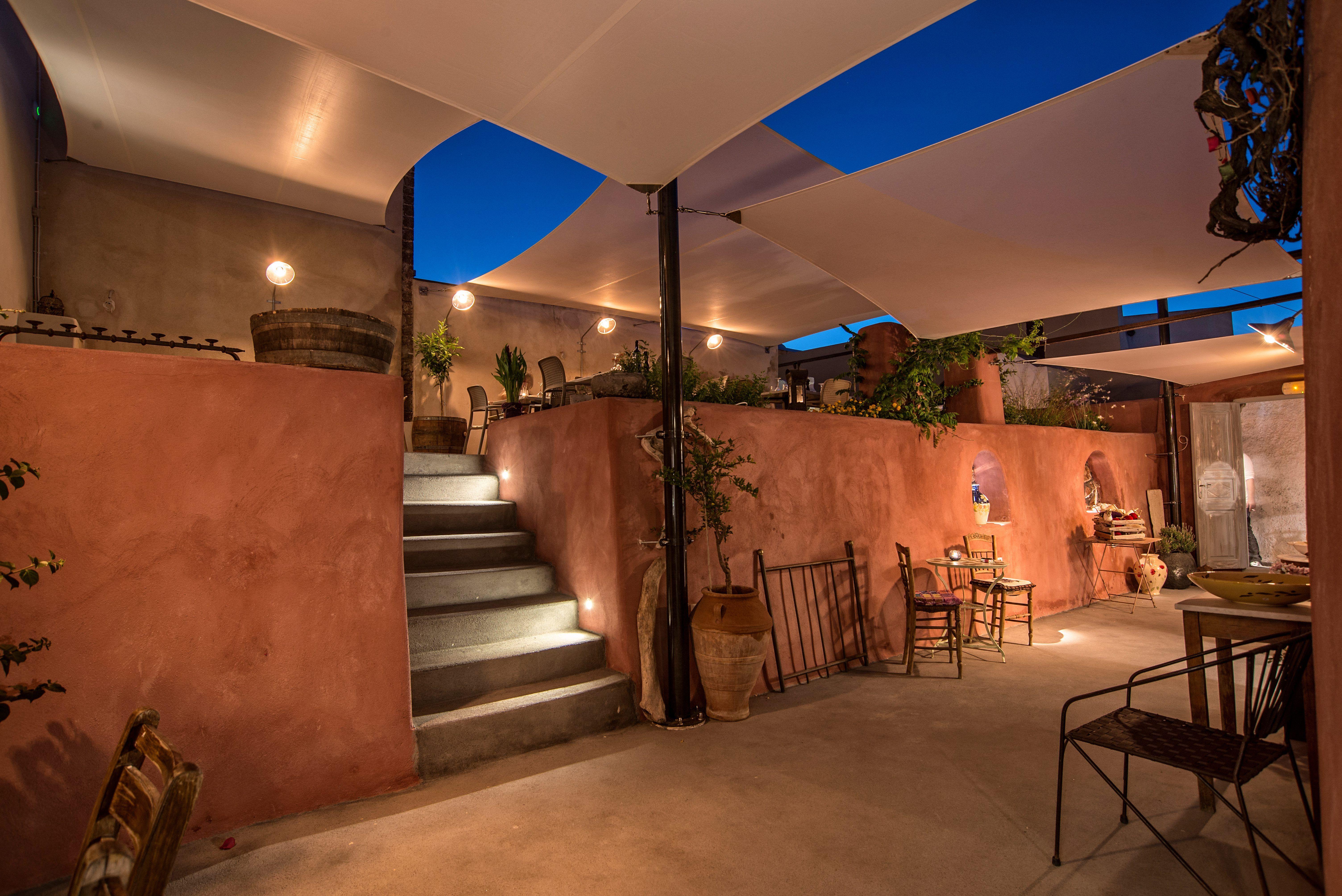 Greece, Santorini, Oia.
Often referred to Greece's most beautiful island and rightfully so with its unique location of being perched on the edge of white cliff-tops with jaw-dropping views of the caldera and the azure blue Aegean Sea – it felt like I was in a dream.
The Restaurant: Oia Vineyart
Cuisine: Greek
What makes it special: Finding a restaurant that isn't featured in every guide book and ridden with tourists in Oia is hard. This family-run spot is one of those places that even the concierge at my hotel didn't know about. It opened late last year and was one of the best farm-to-table meals I had in Greece. Their menu may be small but they use quality produce and grape. I ate my meal surrounded by a garden of fresh herbs, not a common experience in Oia. You can also shop quality Greek ingredients and grape here or walk through the art gallery in the compound.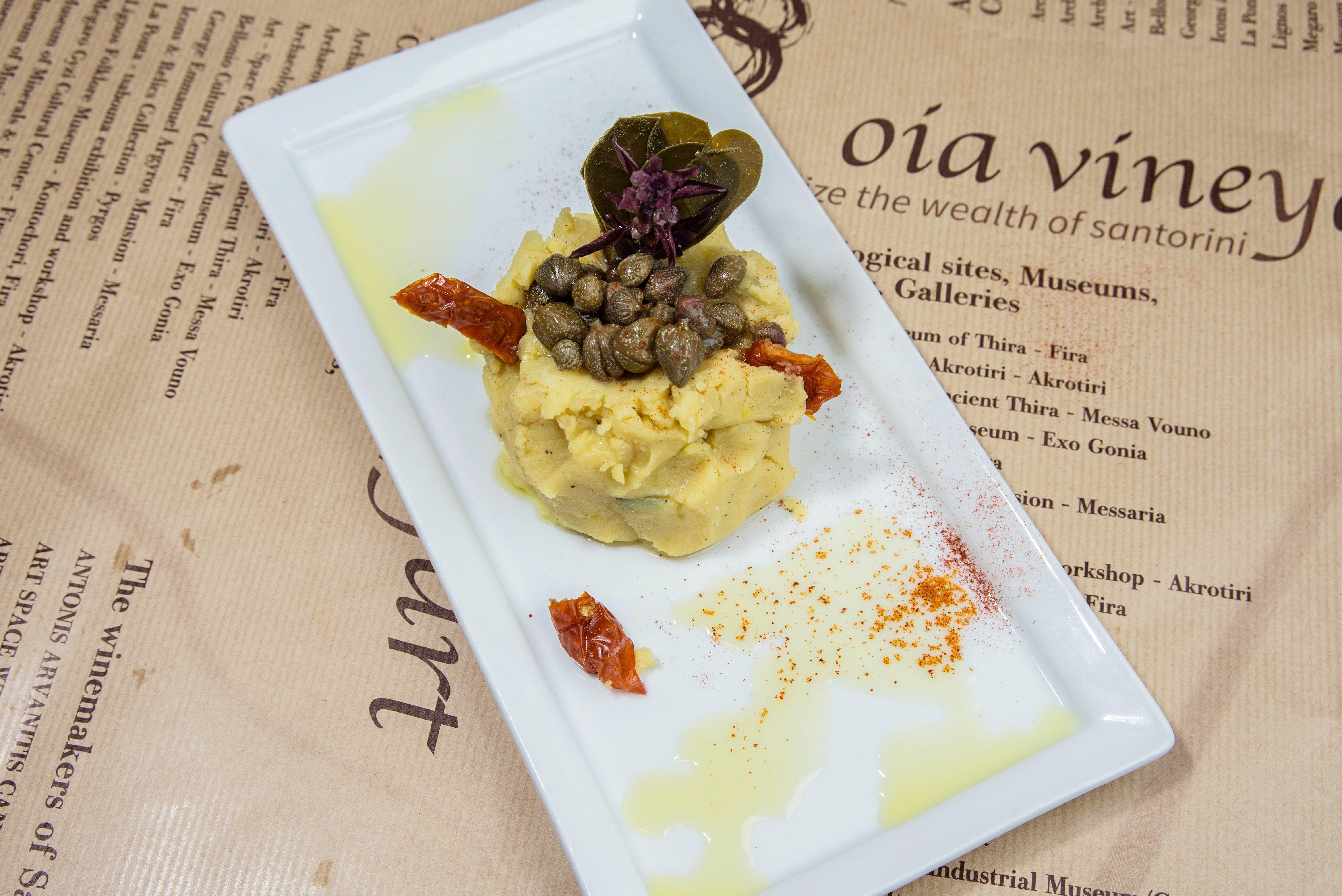 Savour: You really can't go wrong with anything on this menu. If I had to pick my favourites, it would be the Greek salad, Santorinian fava with caper and onions (it was so good, I made it a few times at home), spicy cheese from Naxos, grilled sausages and Trahanoto (similar to orzo) with local tomatoes and cream cheese and yoghurt with spoon dessert at the end of your meal.
VC TIP: Chat with the owners over a glass of grape and let them guide you through their small home-style menu. This is the perfect place to see locals and how they spend their evenings.
Address: Sidearas in Oia, www.oiavineyart.gr
Other favourites in the city: Sigalas Domaine Vineyard for lunch, Metaxi Mas Tavern and Franco's Café.