News
Masala! Blogger of the month Tamanna Wahi on the food scene in Dubai
Check out her top picks
  Tamanna Wahi

From the capital of the UAE, comes a Radio-Jockey who writes some witty yet honest reviews as 'The Anorexic Hog'. She also happens to be the Best Blogger Award winner at the Masala Awards 2016.
Restaurant of the week: Tamba (The Indecent Proposal) 
The Bollywood in me absolutely loves the dramatic-filmy stories attached to the desserts at Abu Dhabi's favourite, Tamba, located at the Hub, World Trade Centre Mall. The tale of the Tamba desserts has captivated diners across the Capital, leaving guests with a lasting, sweet impression. 
Following on from the previous finale of the restaurant's dessert story, The Break Up, the Indecent Proposal provides a spellbound taste of life after heartbreak, where confidence is boosted and independence is claimed. This impressive, unique and attention-grabbing dessert boasts Rose Granita, topped with a refreshing Lemon Sorbet Sphere, and finished with Ruby Red Raspberry Pearls. Just like its namesake, the Indecent Proposal may appear icy at first, but is ultimately irresistible to all. I absolutely recommend it and love the series of stories attached to the desserts. 
MY RECIPE…
Lotus Milkshake
The Lotus dessert trend has taken over the UAE and how, be that lotus pancakes, lotus truffles, lotus milkshakes or lotus cupcakes. 
Here is a simple way you can get yourself a glass full of Lotus Milkshake at home though. You will need:
3 scoops Vanilla Ice Cream
2 biscuits Lotus Biscoff
1 cup milk
1 tablespoon Lotus Biscoff Spread
1 teaspoon sugar
Combine Lotus Biscoff biscuits and spread, milk and vanilla ice-cream in a blender container. Cover. Blend until smooth, scraping down sides of a blender if needed. Serve and enjoy!
Personality of the week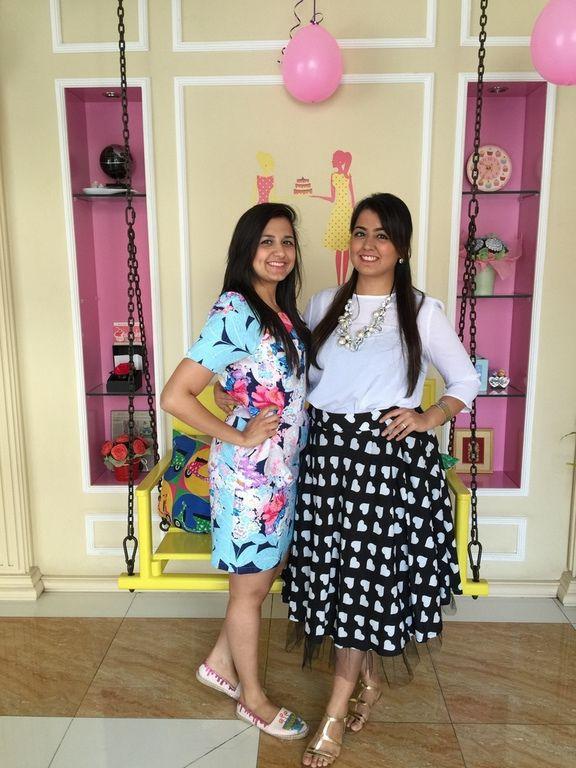 RAVISHA AND SNEHA BHATIA 
The sister duo of Sneha and Ravisha Bhatia founded Sugaholic in 2010 from their home. With Ravisha at the helm in the kitchen and Sneha heading the sales and marketing, Sugaholic has become Dubai's favourite neighbourhood bakery. Whether it's a birthday party, a wedding or a corporate event, Sugaholic has something on the menu for every occasion and can bring to life almost any design you ask them to, however intricate it may be.  Also with their #Sugaholic4Cause initiative, they are constantly giving back to the society and supporting diverse causes. 
FOOD FACT 
Marshmallow is actually a plant, and was used as a herbal remedy for sore throats during Renaissance period. I bet you don't mind having a sore-throat, after-all.