Celebrities
Mansha Pasha Wants to Tell Everyone that Laal Kabootar Has Been Honoured Internationally
Mansha Pasha took Instagram to announce her film Laal Kabootar winning the award for the Best Film at Vancouver International South Asian Film Festival.
Mansha Pasha, who is known for her unusual choice of characters and projects, recently posted a picture with her Laal Kabootar co-actor Ahmed Ali Akbar. The two could be seen sharing a fun moment as they smiled towards one another.
Mansha Pasha also took this moment to announce her film Laal Kabootar winning the best film award at Vancouver International South Asian Film Festival. In her nostalgic yet excited caption, Mansha Pasha wrote, "Cuz i miss you @ahmedaliakbarofficial and my entire laal kabootar team! And i wanna tell everyone that LAAL KABOOTAR WON BEST FILM AT THE VANCOUVER INTERNATIONAL SOUTH ASIAN FILM FESTIVAL. Phew im glad i got that out! Love u all for all the love uve shown to us!"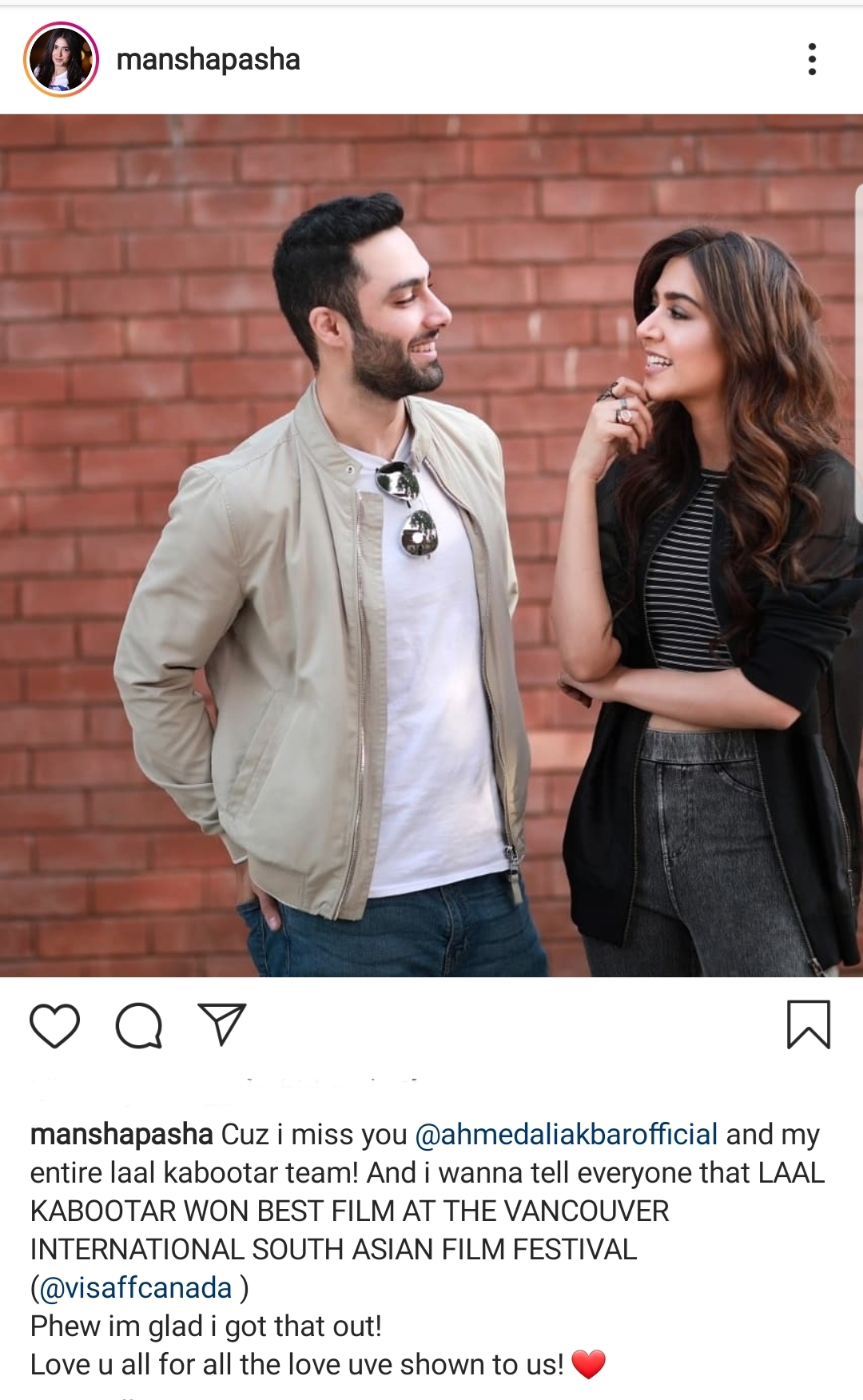 Mansha Pasha shared a heartfelt post on Instagram
Mansha Pasha was dressed in a sheer black jacket with a striped crop top over black jeans. Her hair were set in loose waves curls as she sported smokey eyes with nude lips. Ahmed Ali Akbar wore a nude jacket with the classic white shirt and blue jeans combination.
Mansha Pasha also shared a picture wearing a white T-shirt with a colorful skirt while Ahmed Ali Akbar was dressed in a red kurta with white trousers and white pants as the two stood by the side of a vibrant rickshaw.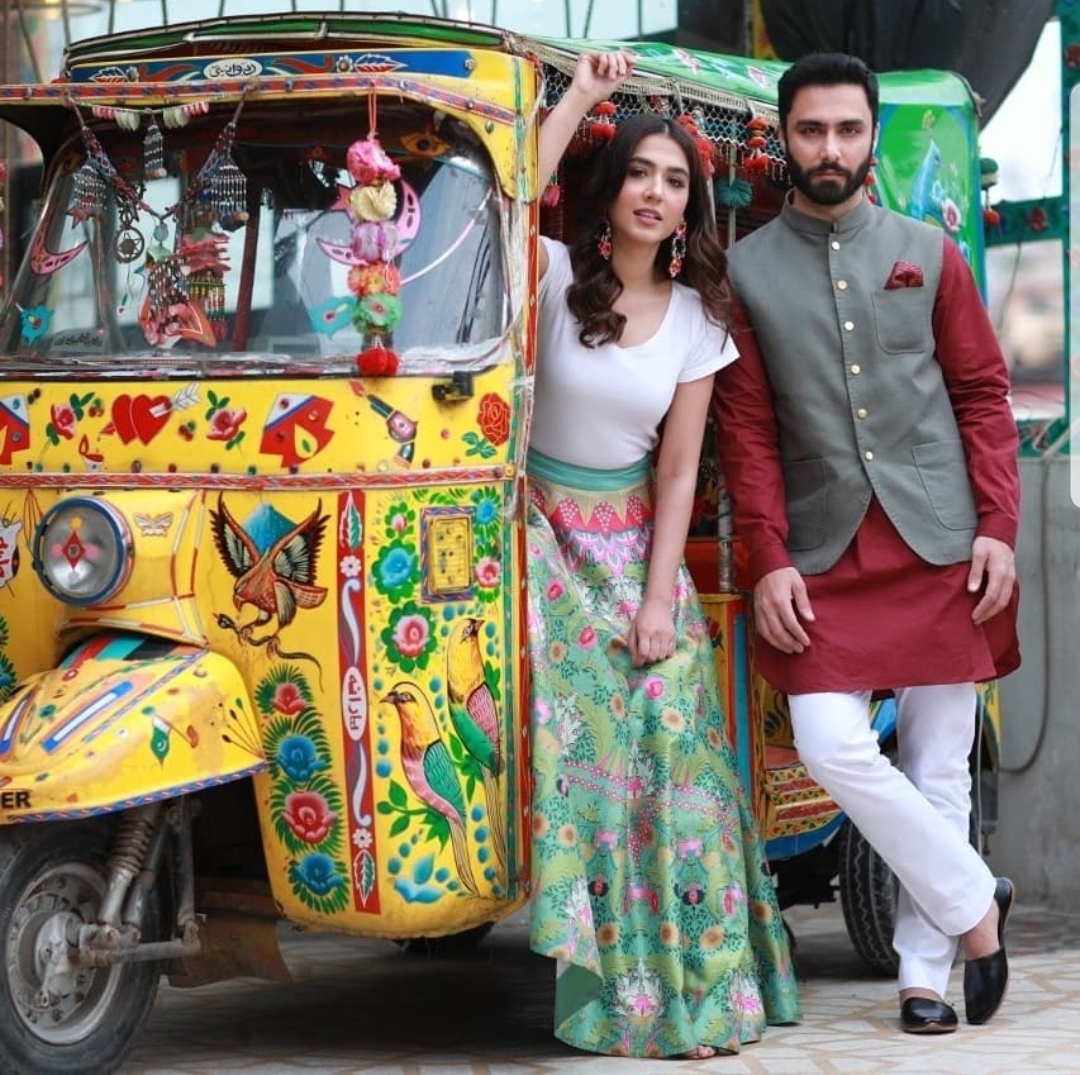 Laal Kabootar is also the official entry of Pakistan for the 92nd Academy Awards. The action crime thriller is based on the story of Mansa Pasha who loses her husband to murder. She attempts to seek revenge and answers and comes across Ahmed Ali Akbar who is a cab driver. Laal Kabootar was released on March 22nd, 2019.
In an interview with Masala Magazine, Mansha Pasha was all praise for Laal Kabootar calling it a very well-made film. According to her, Laal Kabootar's selection for the 92nd Academy Awards nomination came as a surprise to her but she had an idea that the film stood a good chance due to its content. Mansha Pasha further elaborated that the past few years had been particularly important for the Pakistani film industry. Many new filmmakers joined in and hence Pakistani film industry evolved as a whole.