Bollywood News
Manisha Koirala: "This is a good time to be an actor in Indian cinema"
The '90s beauty has made a smashing comeback with 'Lust Stories' and 'Sanju'
You can't keep a good talent down. Especially if it is someone as beautiful and versatile like Manisha Koirala. Probably she herself must be surprised by it, but Manisha's comeback to films has been warmly welcomed. And in her first big outing, the Netflix omnibus Lust Stories – directed by four acclaimed filmmakers Karan Johar, Dibakar Banerjee, Zoya Akhtar and Anurag Kashyap - she has won the maximum applause from among the four leading ladies of the various stories. Her segment on midlife infidelity shows her as a vulnerable yet strong woman who takes responsibility for her choices.
However, while the actresses of the other stories Radhika Apte , Bhumi Pednekar and Kiara Advani are seen in  some sexually bold  scenes, Manisha's segment  stays away from physical intimacy. Apparently, Manisha requested Dibakar Banerjee, the director of her film in the anthology, for the same. "He narrated the film to me on Skype as I was in Nepal. I had my reservations about the love-making scenes. I very frankly told Dibakar that I've had some bad experiences with on-screen intimacy in the past. I thought he would not be able to get around that problem," says Manisha.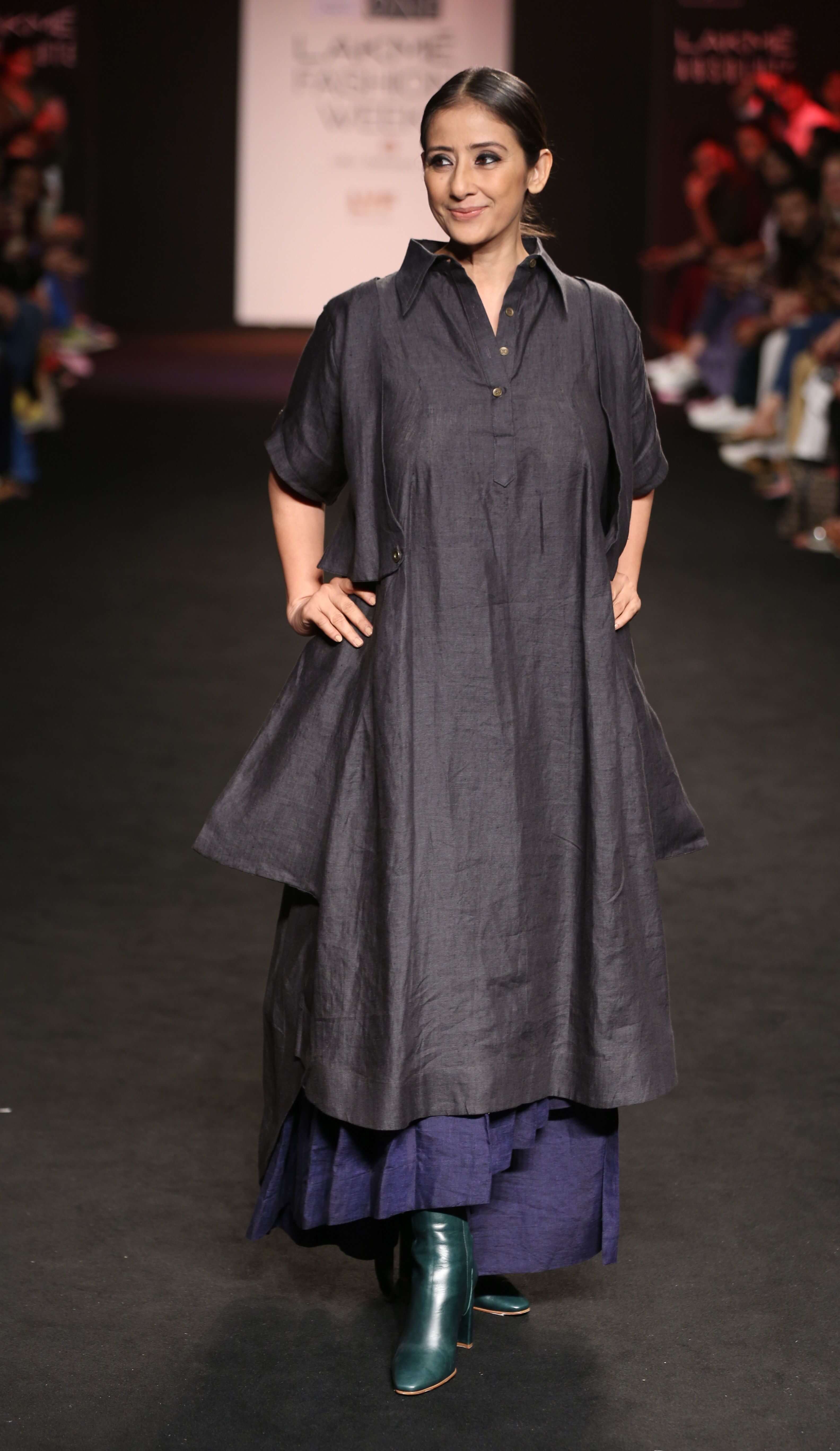 But Dibakar did find a way. "We managed to convey so much of the dynamics between my character and the two men in her life (her husband and husband's best friend). What I liked about my character Reena is that she is past that age where women in our films are allowed to have an affair. And she is more fearless about her feelings for her husband's best friend than the two men. It was a role I had not done before. Dibakar made it so easy. The complexities   of the situation were handled gracefully. I felt completely comfortable working on this film."
Manisha's new innings in Bollywood comes after a rather tumultuous time in her life. Back in the 90s, she was known for her power performances in films like Bombay, 1942: A Love Story, Agnisakshi et al. as well as her ethereal beauty but was mostly in the news for her relationships and scandalous interviews. Eventually, she bowed out of the industry as newer, fresher faces came in but it was more of Bollywood's loss that they didn't have roles for actresses of her stature. Then there was the devastating news of her suffering from cancer though she fought it bravely. 
Now, she is back to light up the screens, having successfully defeated the disease. Her next outing is the much-awaited Sanju where she will be seen as Nargis. Already her pics as the legendary actress has set social media talking. "This is a good time to be an actor in Indian cinema," says Manisha who is all geared up for more challenges. Hopefully, this time Bollywood will match up.