Malaika Arora Shows Off Tiny Waist In Latest Gym Look
Malaika Arora is the ultimate fitness fiend and there isn't a day she goes without working up a sweat. She was recently spotted after her yoga session and we decode her look
Shutterbugs and paparazzi are ever ready to snap pictures of Malaika Arora every day as she heads to and from the gym or her yoga class. The starlet serves fitness inspiration on a daily basis and if she's happened to show up on your news feed then you will definitely have felt motivated to get up, head out, and hit the gym. Malaika Arora always brings her A-game to her fitness regimen which is why she has one of Bollywood's most enviable physiques. The starlet's Instagram account is full of pictures from the gym, her workout videos and glimpses from her personal life which she shares with her fans from time to time.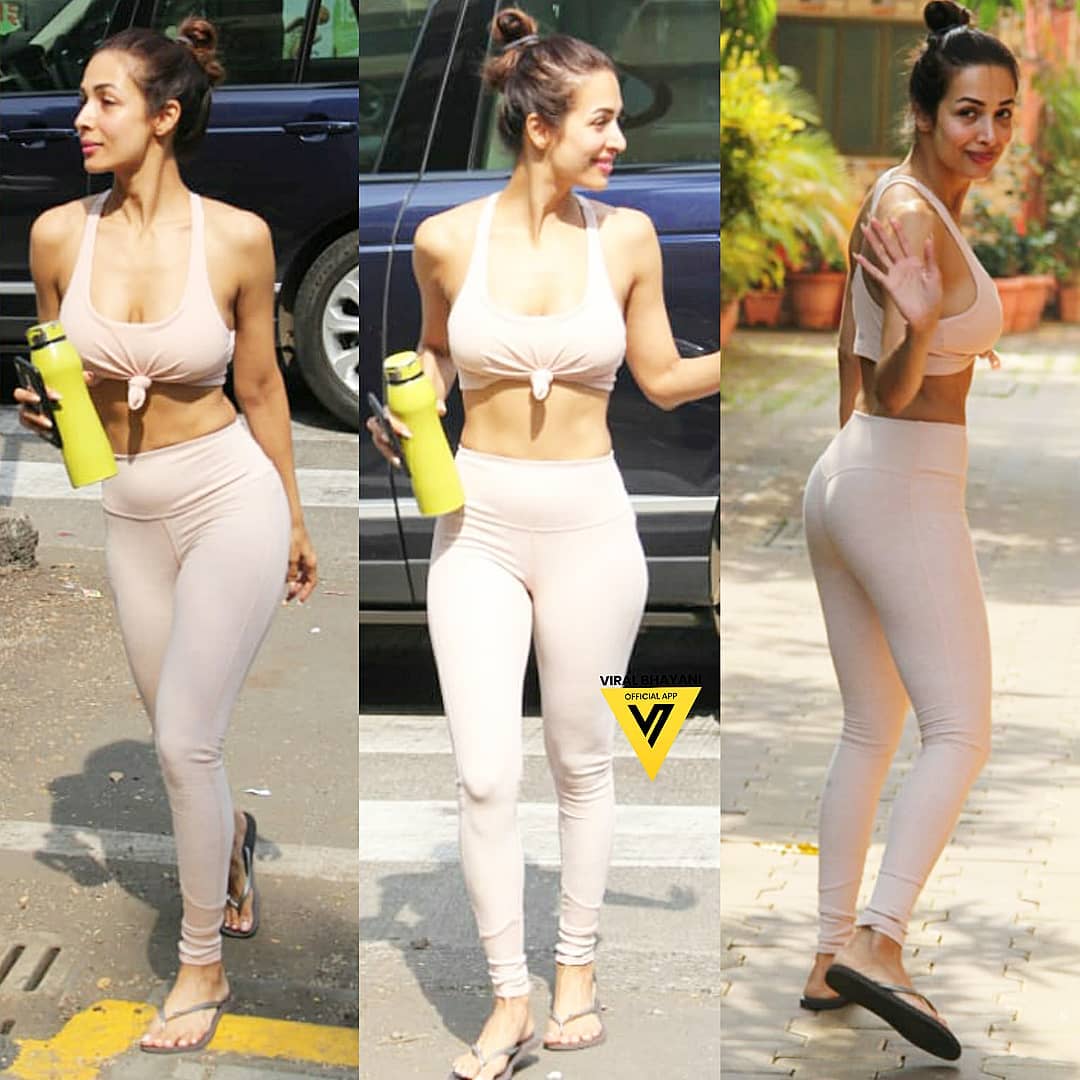 Malaika Arora
Earlier today, Malaika Arora was spotted leaving her yoga studio as she headed home. She was all smiles as she walked out of the studio with her hair perfect and not out of place. For her yoga session, she was clad in a baby pink coord set which featured a pair of yoga tights as well as a cropped sports bra which she knotted at the front. Malaika Arora obliged the shutterbugs with pictures before she headed to her car to go home.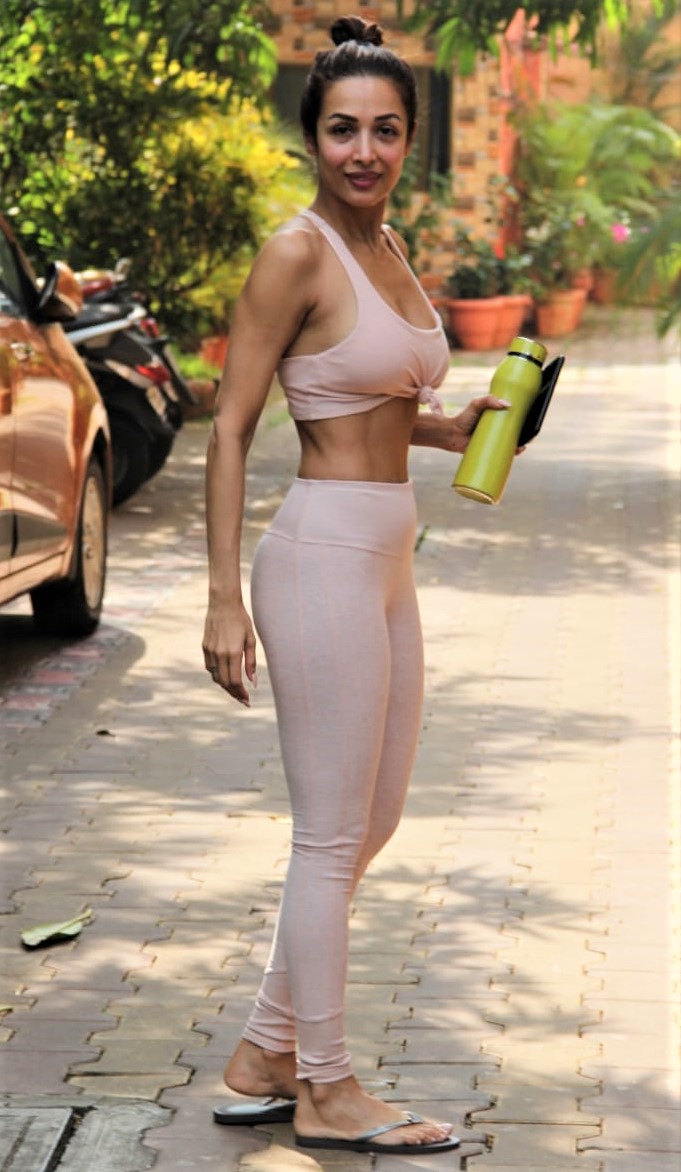 Malaika Arora had her hair down after working up a sweat and swept to the right side. She carried her neon coloured water bottle with her which added the perfect pop of colour to her look. Malaika Arora most certainly puts us to shame with her motivation to hit the gym every day.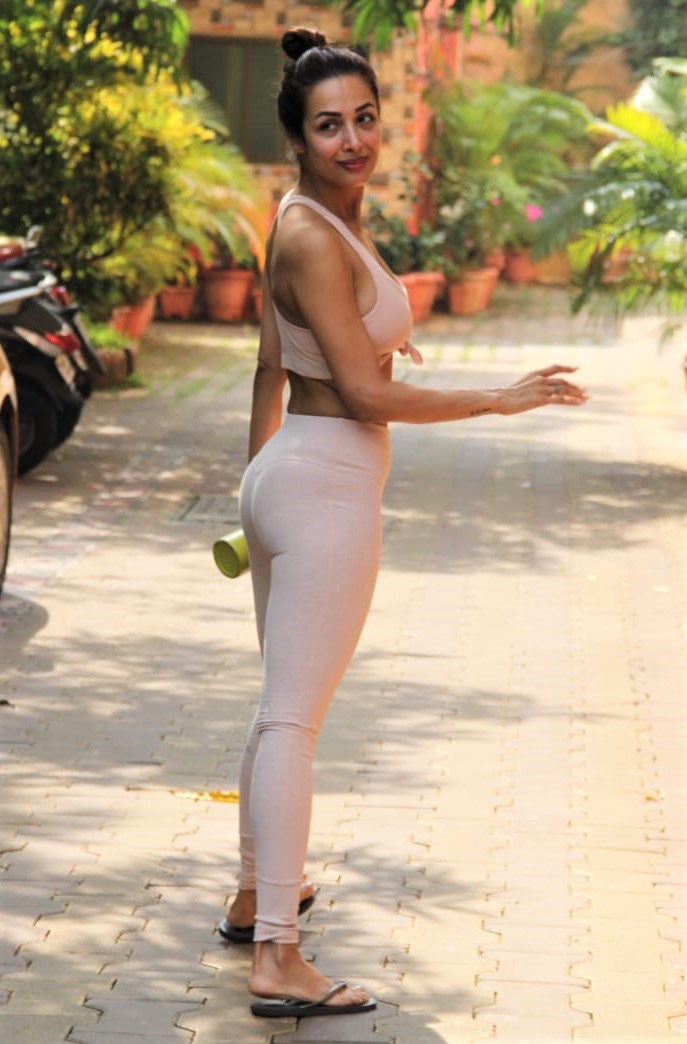 Malaika Arora
Earlier this year, Malaika Arora made headlines when she went public with her relationship with Arjun Kapoor. Ever since, she has been making waves in the industry and fans have been keeping a close eye on their relationship. The internet has been divided on their relationship with some disapproving of the age gap between the two.