Bollywood News
Malaika Arora Rocks Florals At The Airport!
Malaika Arora, known for her hot looks and fashion, was spotted at the airport in a glam floral look. Click to see pics!
More than once, Malaika Arora has been major fashion inspiration for us! The 'Munni Badnaam Hui' star is often seen looking totally chic, whether it's at the gym or at the beach. Recently, Malaika got on our style radars once more for her look at the airport. She was seen in a two-piece ensemble with a sleeveless top and loose trousers, with a patterned floral print. As usual, she looked totally stunning despite her flight. Scroll to see more of her look!
Malaika was seen walking through the airport in her fashionable getup. Her signature pair of large, angular shades completed the look.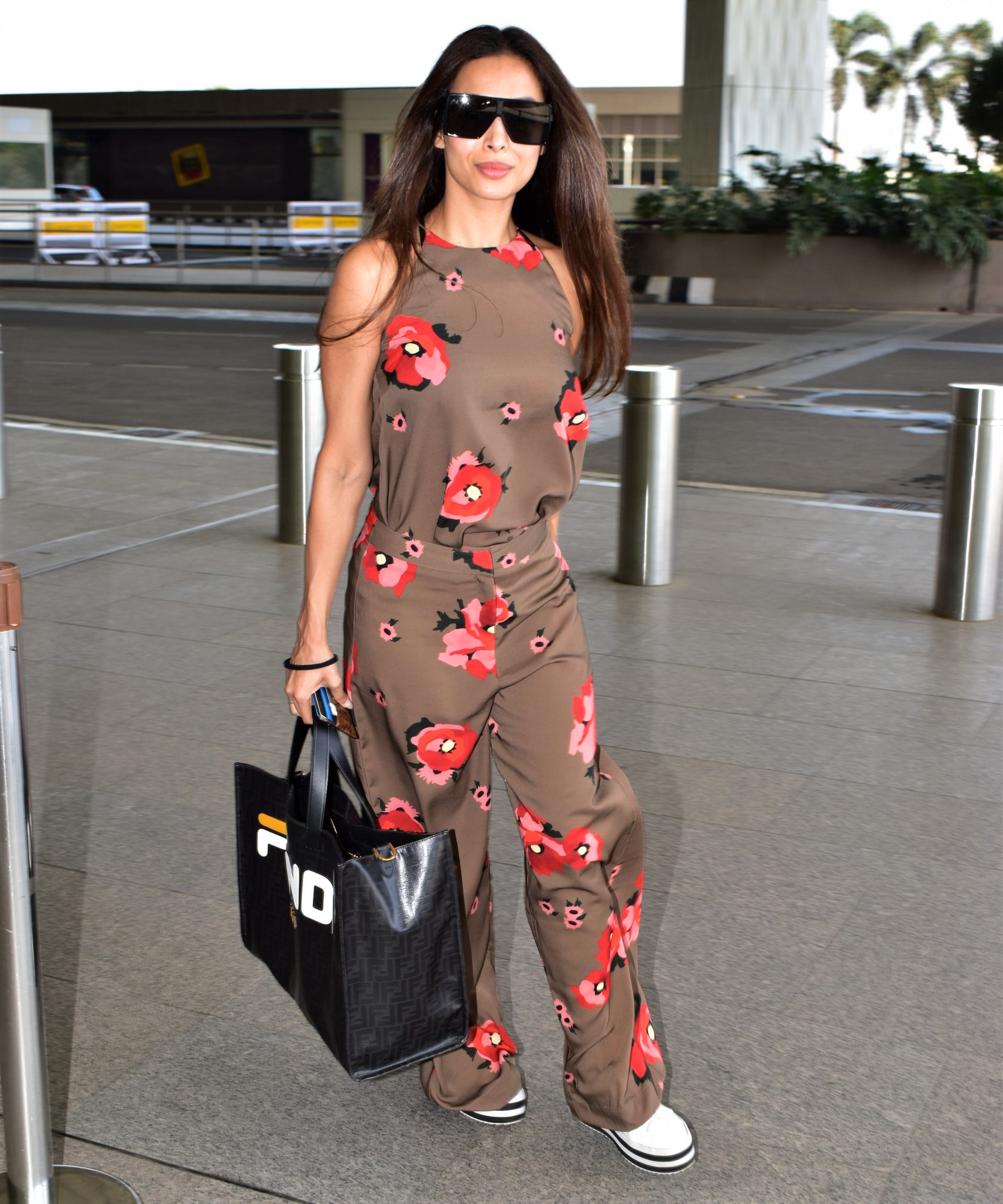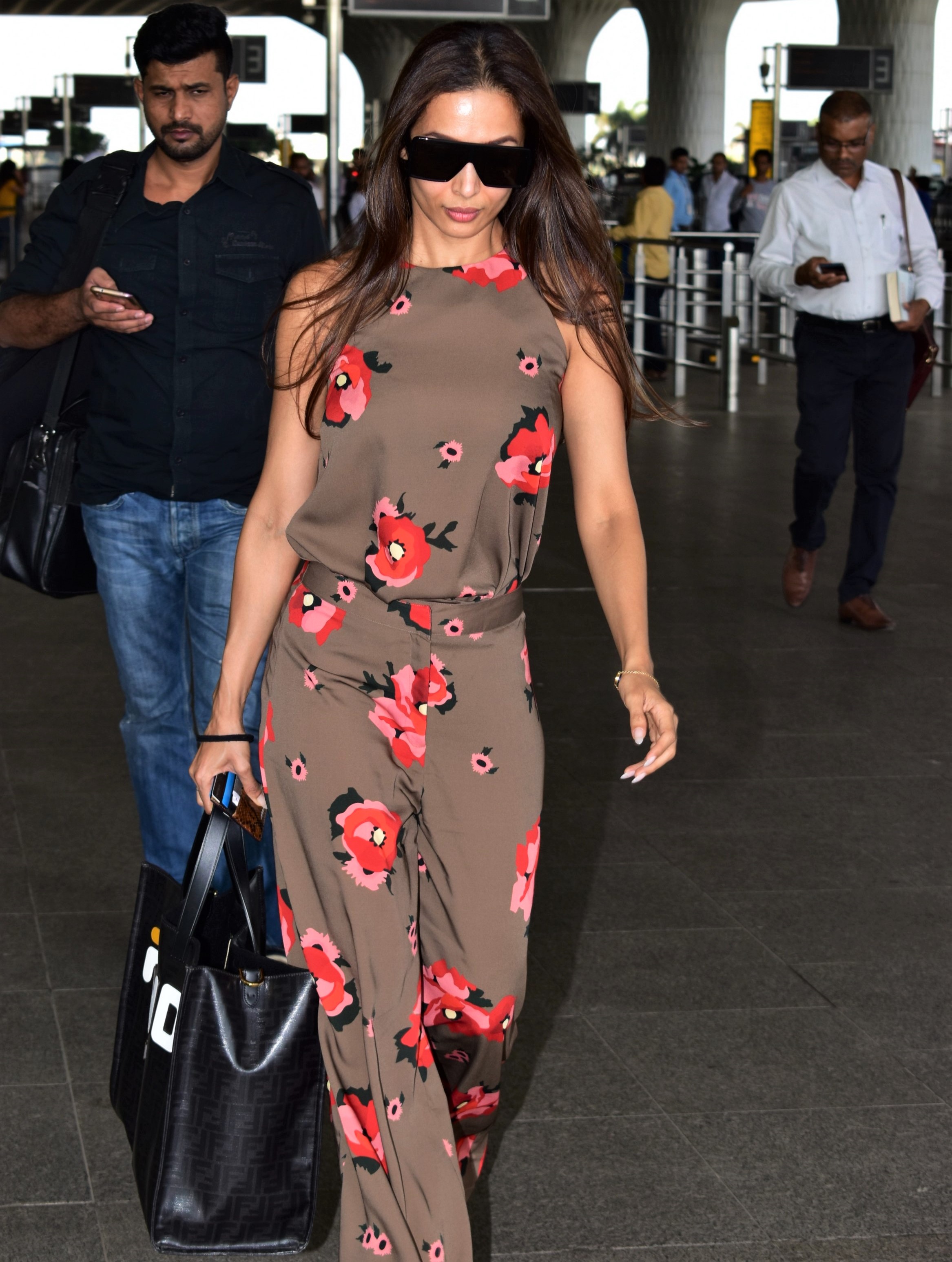 Malaika was seen walking through the airport before making her way to the car. She was also seen carrying a large bag that looked both stylish and practical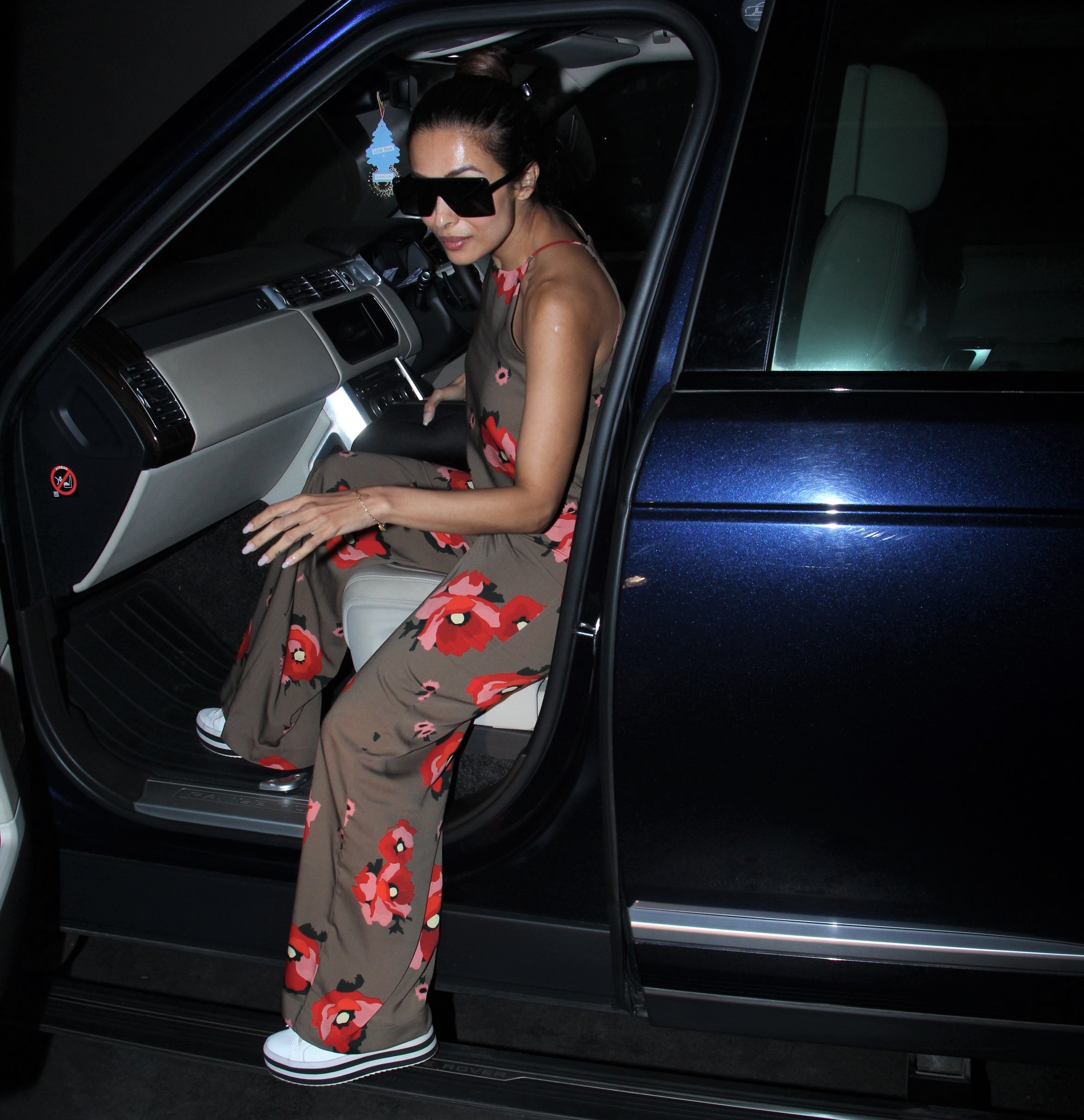 Other than her trending fashion looks, Malaika has also most recently been in the headlines for her rumoured wedding to actor and boyfriend Arjun Kapoor. However, the two have kept generally mum about it though it was clear from Instagram posts and real life sightings that the couple were real and serious about each other. But with no confirmation from either Malaika or Arjun yet, it remains to be seen what will really happen.