Bollywood News
Malaika Arora on Being a Parent and Having a Relationship at the Same Time
Malaika Arora recently made her relationship with Arjun Kapoor public. In a recent interview, she opens up on motherhood, her relationship and how her son is a priority
It has already been three years since Malaika Arora and Arbaaz Khan amicably parted ways and have since, moved on. While Malaika has found love in Arjun Kapoor, Arbaaz Khan is rumoured to be in a relationship with Giorgia Andriani. It was only recently that Malaika took to Instagram and made her relationship with her beau public, prior to which the two remained tight lipped about the status of their relationship. The two have currently been vacationing in New York and have been sharing glimpses of their romantic getaway with their fans. While Malaika is happy in her relationship, she calls her son Arhaan Khan her first priority.
In a recent interview, Malaika opened up about motherhood and how being in a relationship does not change her priorities with her son. "Arbaaz and I have moved on, amicably. We have to be sensitive to our child (Arhaan) and his needs. When we parted ways, I felt vulnerable, though I am not a vulnerable person. I didn't know which direction I wanted to move into. I was just sure that I have to give my child a stable environment, and to date, it has been my number one priority. Gradually, one thing led to another and now, things are how you see them today. I have to give my son a lot of credit for that," she said.
She went on to say that, "He has been very understanding and supportive of me. That was essential for me. My happiness matters the most to him and his happiness, to me. He has been instrumental in shaping my life. There were really no plans of being in another relationship, but things happened organically. We're now in a phase of our life where we need to give our relationship that respectability by acknowledging each other's presence."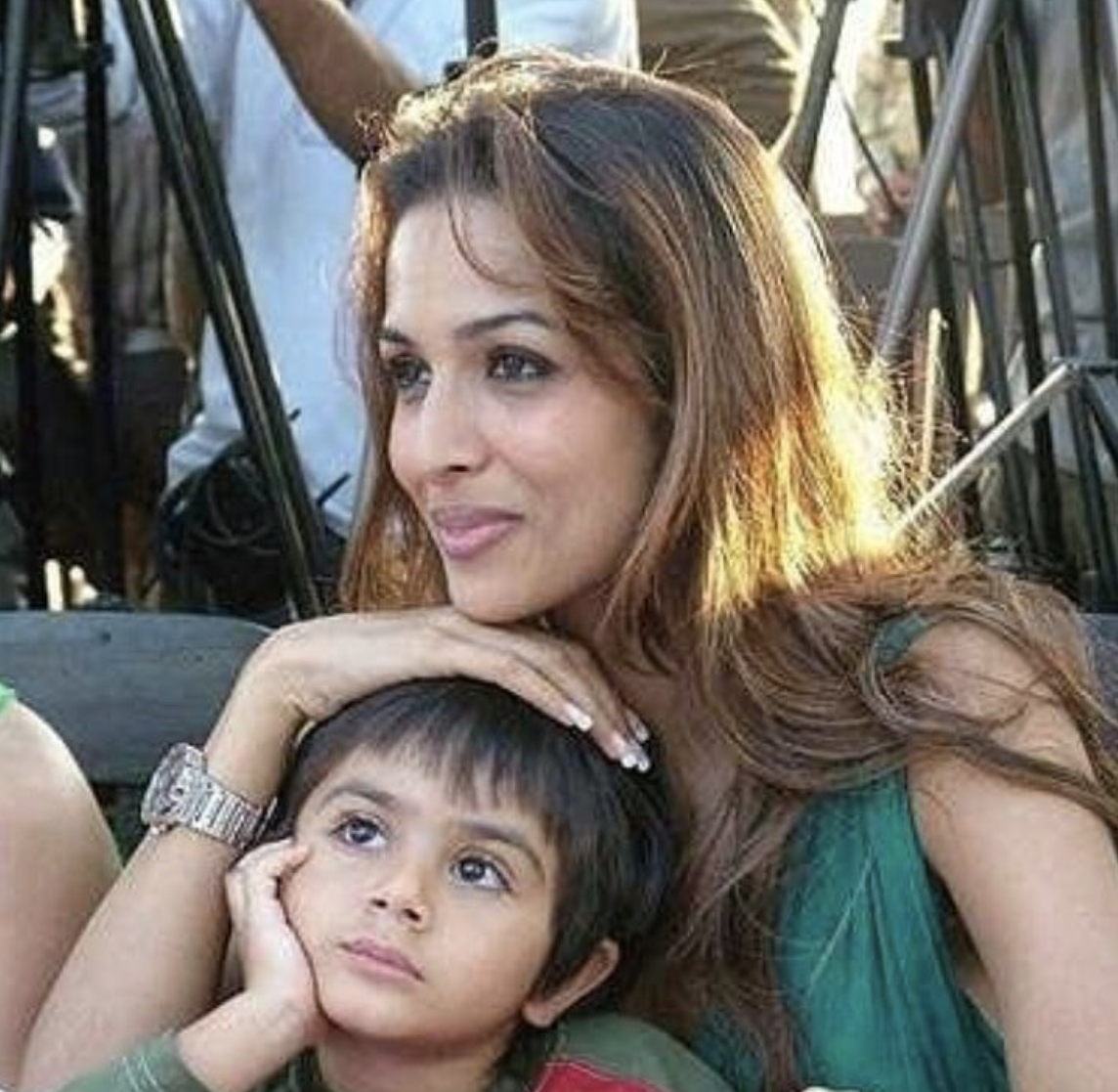 While Arhaan has been pivotal in shaping Malaika's life, she also makes mention of the fact that being in a relationship doesn't make her any less of a parent. "Having a relationship doesn't change anything for me as a parent. I'm still my son's concierge service for everything like every mother is. How am I any less of a mother then? In fact, as a single parent, you tend to overcompensate to ensure the kid doesn't feel an absence in his life."
"Arbaaz and I have parted as a couple, but we make sure nothing affects our son. It's a lot better this way. For the rest, time is the best healer," she said, concluding the interview.
Pictures on social media indicate that Malaika and Arjun's vacation is now over and they are most likely heading back to Mumbai. Earlier, pictures of them meeting with Rishi Kapoor and wife Neetu Kapoor were also being shared on social media. We wonder how Arhaan would feel about a Kapoor-Arora wedding, because fans have their fingers crossed!