Malaika Arora Keeps It Low Key in Black Monochrome Look for the Gym
By Masala.com Reporter Wednesday, 14 August 2019
Malaika Arora has done it again with a totally chic gym look that could be replicated by anybody! Check out the photos here and find out how you could rock Malaika's style for your next workout!
Malaika Arora is no stranger to hitting headlines and being featured on everybody's social media feed whenever she debuts a new look. The gorgeous lady is known for her incredibly fit and banging body just as much as she is famed for her dancing for such classic songs like "Chaiyya Chaiyya" and "Munni Badnaam Hui." During one of her almost daily visits to the gym recently, paparazzi gathered and snapped photos of Malaika in a monochrome look that was super chic and can be replicated by anybody looking to ramp up their style for their next workout.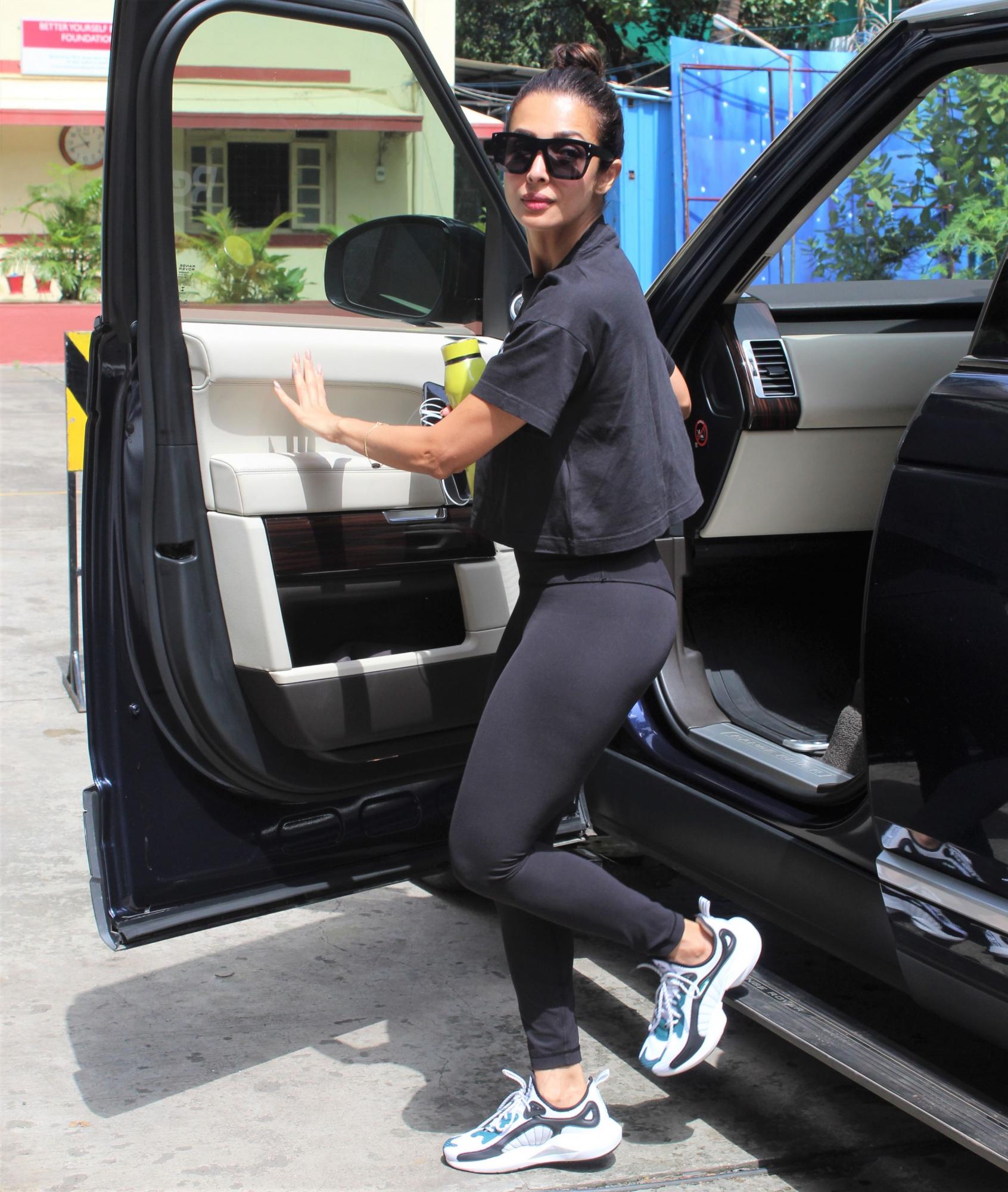 Malaika decked herself up in a black crop top and paired the look with a simple pair of high-waisted black workout leggings.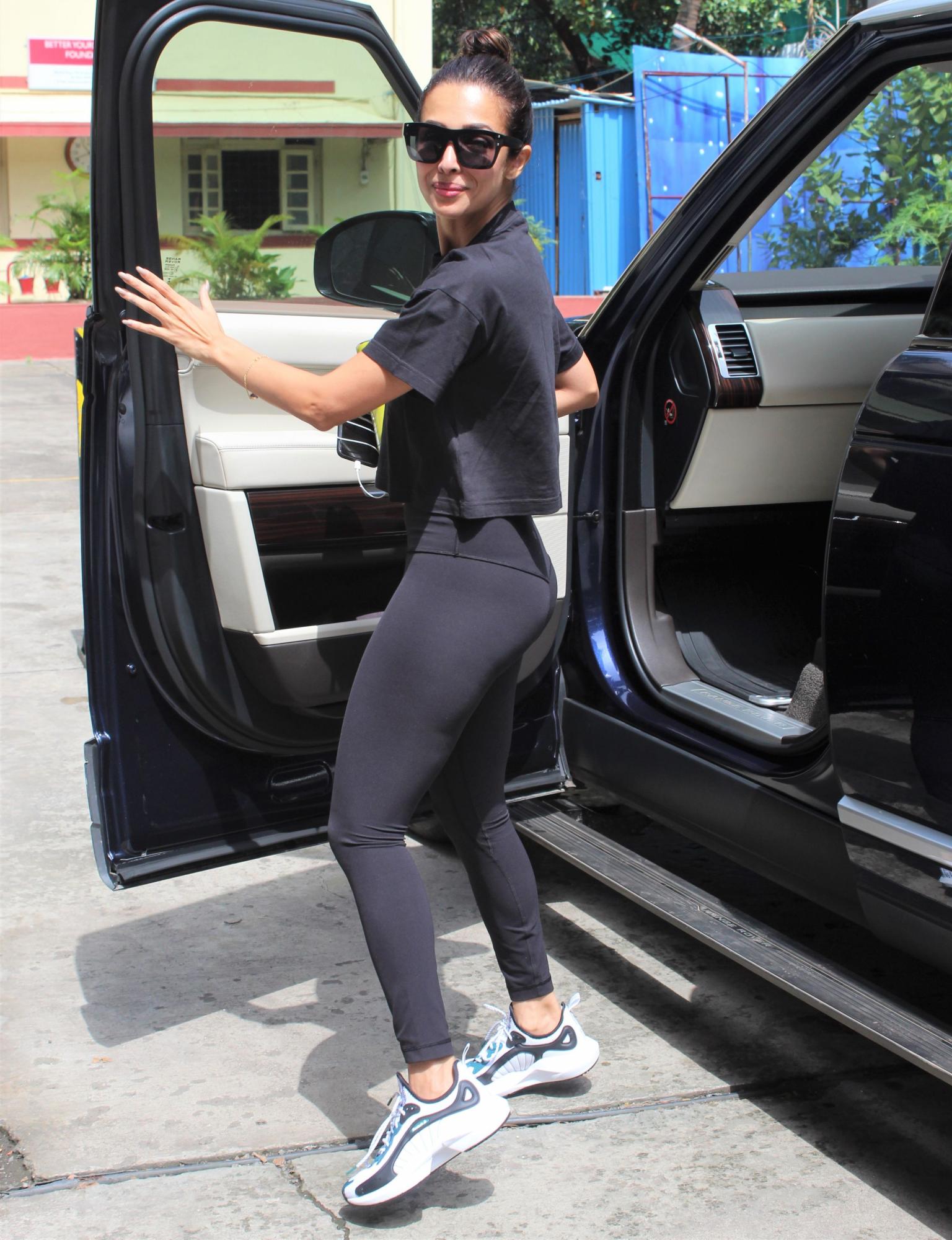 The silhouette of the look emphasized Malaika's curvy and fit figure perfectly.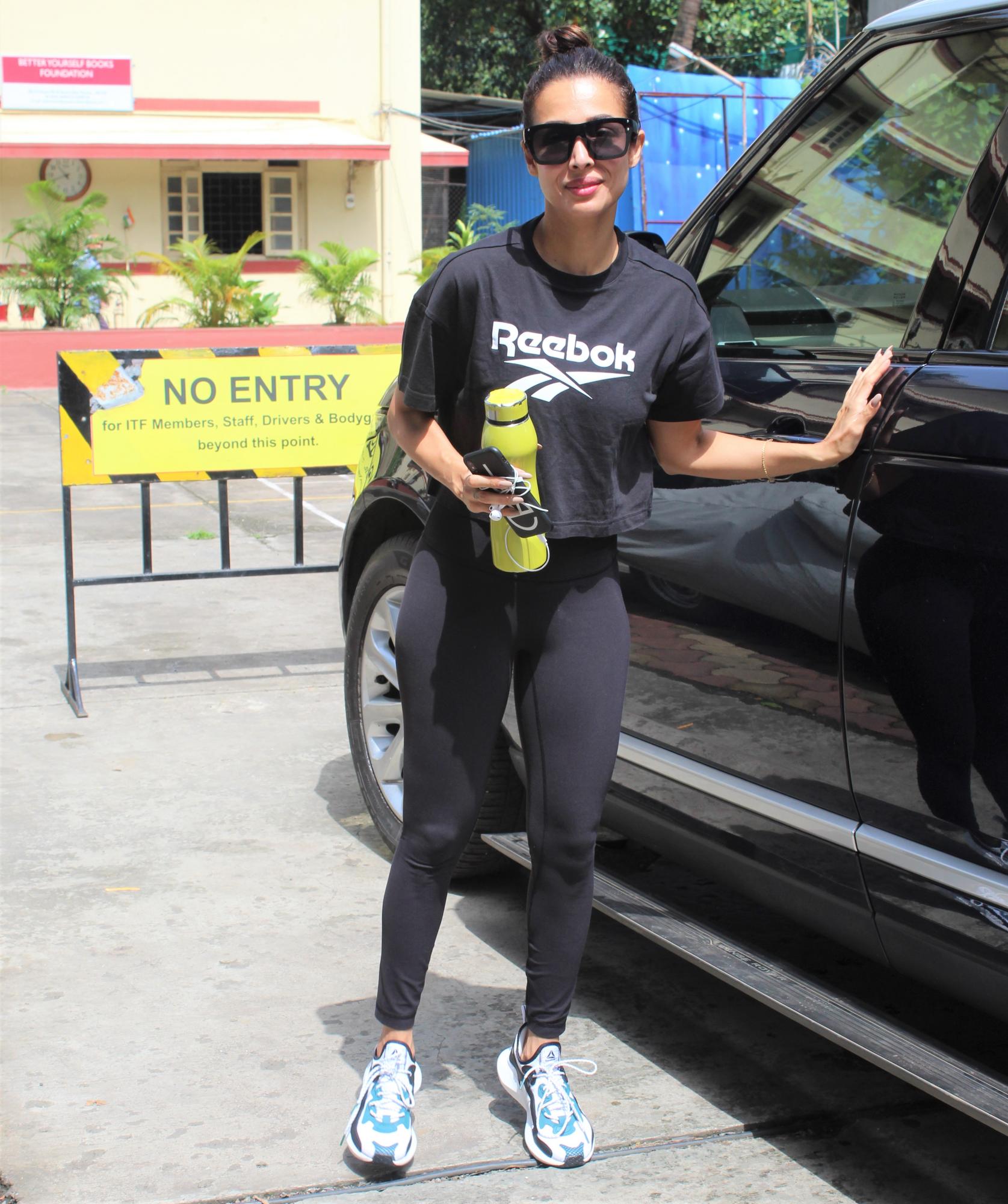 She kept her accessories simple, sticking to her signature pair of large sunnies and comfy sneakers.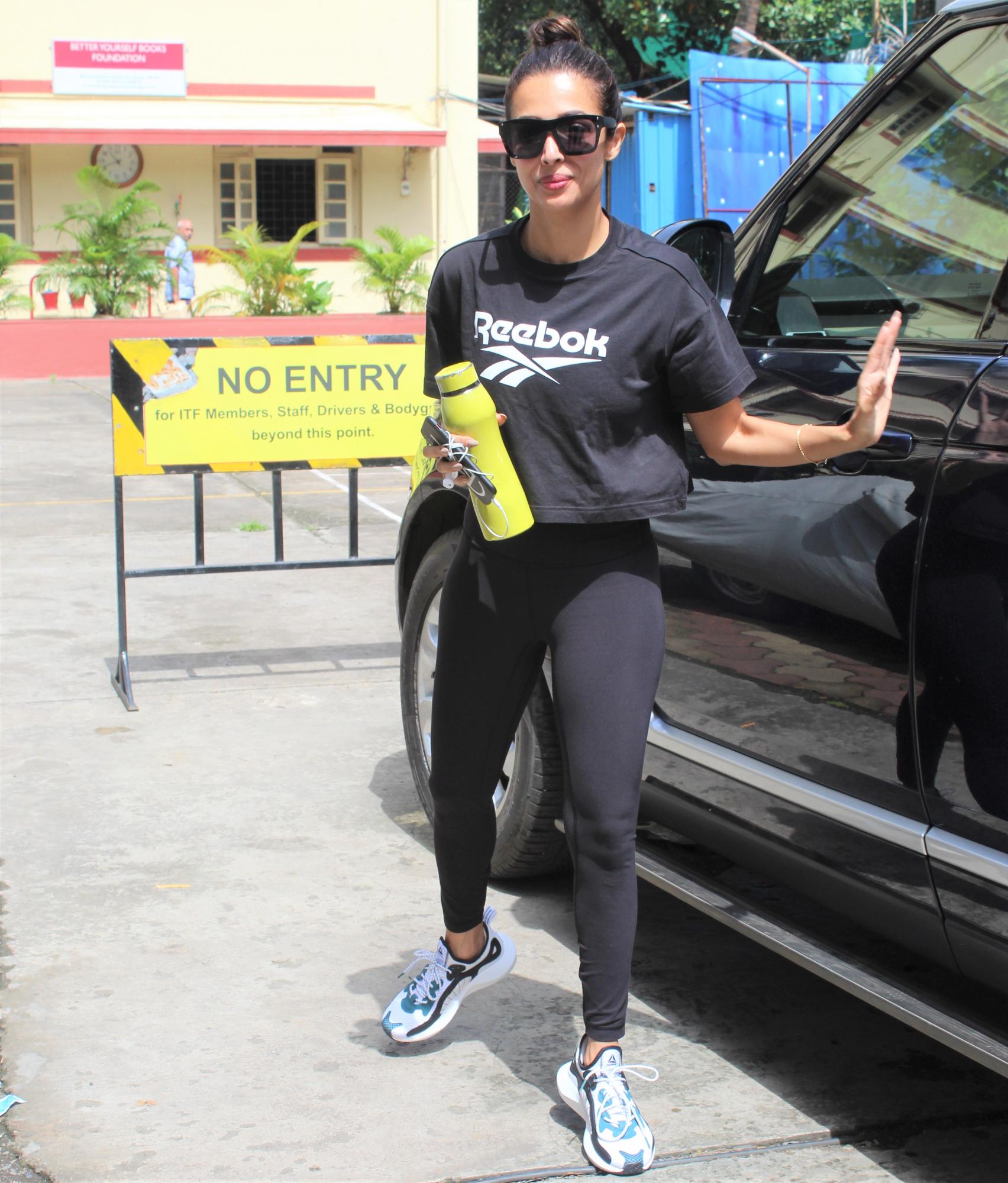 Finally, Malaika kept her hair out and away from her face with a high bun and also made sure to carry her phone and a pair of headphones to use during her workout.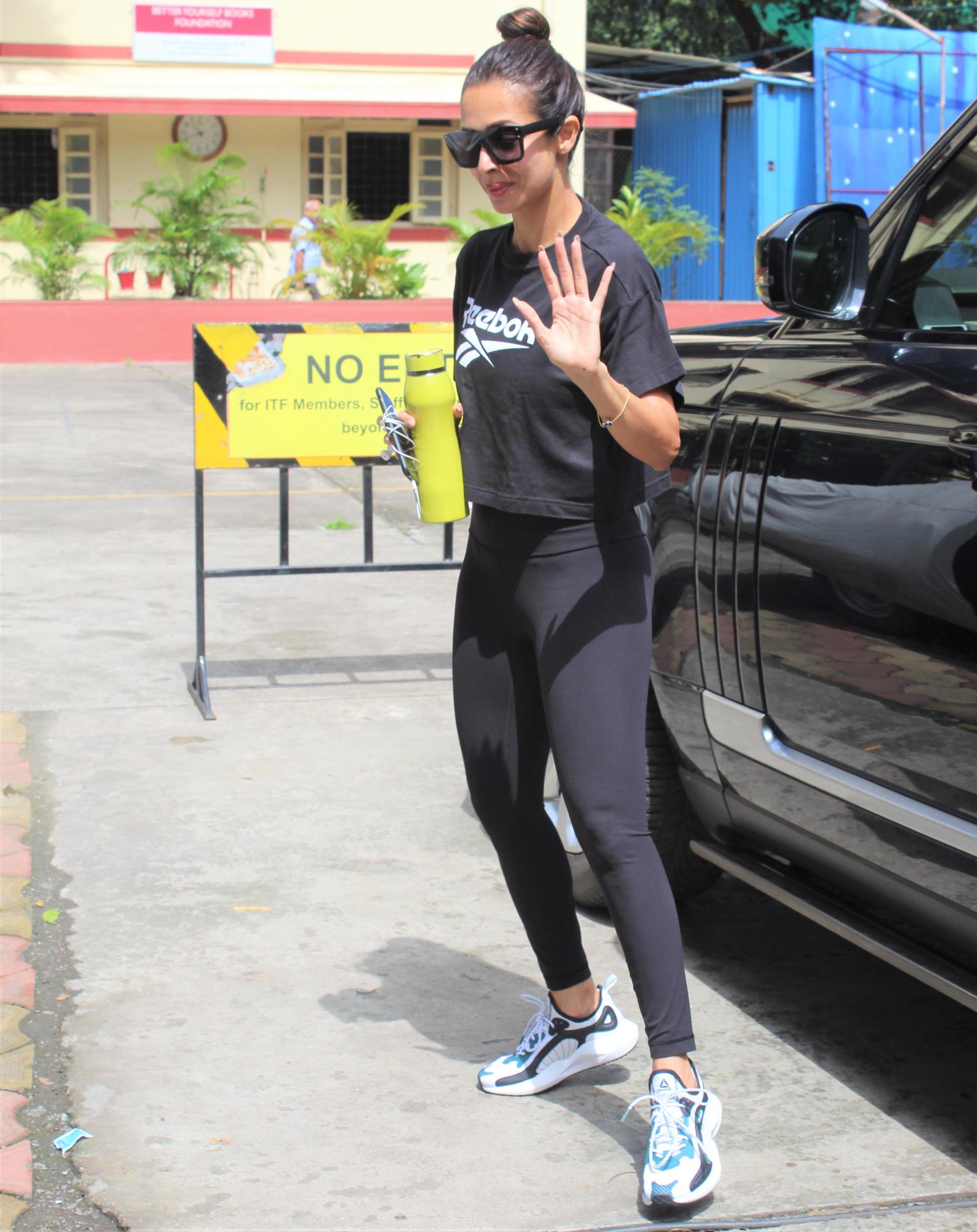 When Malaika isn't serving us total fitness goals with her dedication to the gym, she is blessing our Insta feeds with some snaps of her daily life. Malaika has recently taken to sharing photos of her travels, with her most recent trips this year being to the Maldives and New York City. As Bollywood gossipers have noticed, Malaika wasn't alone during these trips! The starlet was joined by her long-time rumoured beau Arjun Kapoor as the couple jetsetted around the globe. The pair would often neither confirm nor deny their relationship and it seemed like we would never get a clear answer until Malaika shared the below snap on Arjun's birthday.
The photo shows the couple snuggled up close along with Malaika's heartfelt wish for the birthday boy. Who knows when we'll get to see another shot of their life as a couple!
For all the latest Bollywood News and gossip, follow us on Twitter & Instagram, like us on Facebook and subscribe to our channel YouTube. New videos up every day!
Comments