Bollywood News
Malaika Arora is a Vision in White to Beat the Summer Heat!
Malaika Arora has done it yet again with her fashion sense in a feminine white dress perfect for the summer
Malaika Arora's various fashion looks are no stranger to hitting headlines as she always manages to present some truly gorgeous outfits and get ups, regardless of whether it's something glamorous for the red carpet or something sporty and fun for the gym. Malaika always goes above and beyond to ensure that she looks a million dollars wherever she goes. As the cool weather of spring fades away and the summer heat and humidity stars to ring in fierce, the 'Munni Badnaam Hui' star has taken to showing off styles that still have her looking gorgeous as ever but with the added comfort of being bearable for the heat.
While seen by paparazzi hitting about town, fans and fashion enthusiasts couldn't help but notice Malaika's feminine style for the night. Though she doesn't shy away from a girly dress from time to time, Malaika is commonly seen in pretty edgy and alluring styles that emphasize her super athletic body and sensual looks. But this innocently pretty white ensemble, while different to her usual wear, suited her and emphasized her feminine qualities perfectly. Scroll to see her look!
Malaika donned a sleeveless maxi white dress with some lace detailing that made it look elegant yet breezy.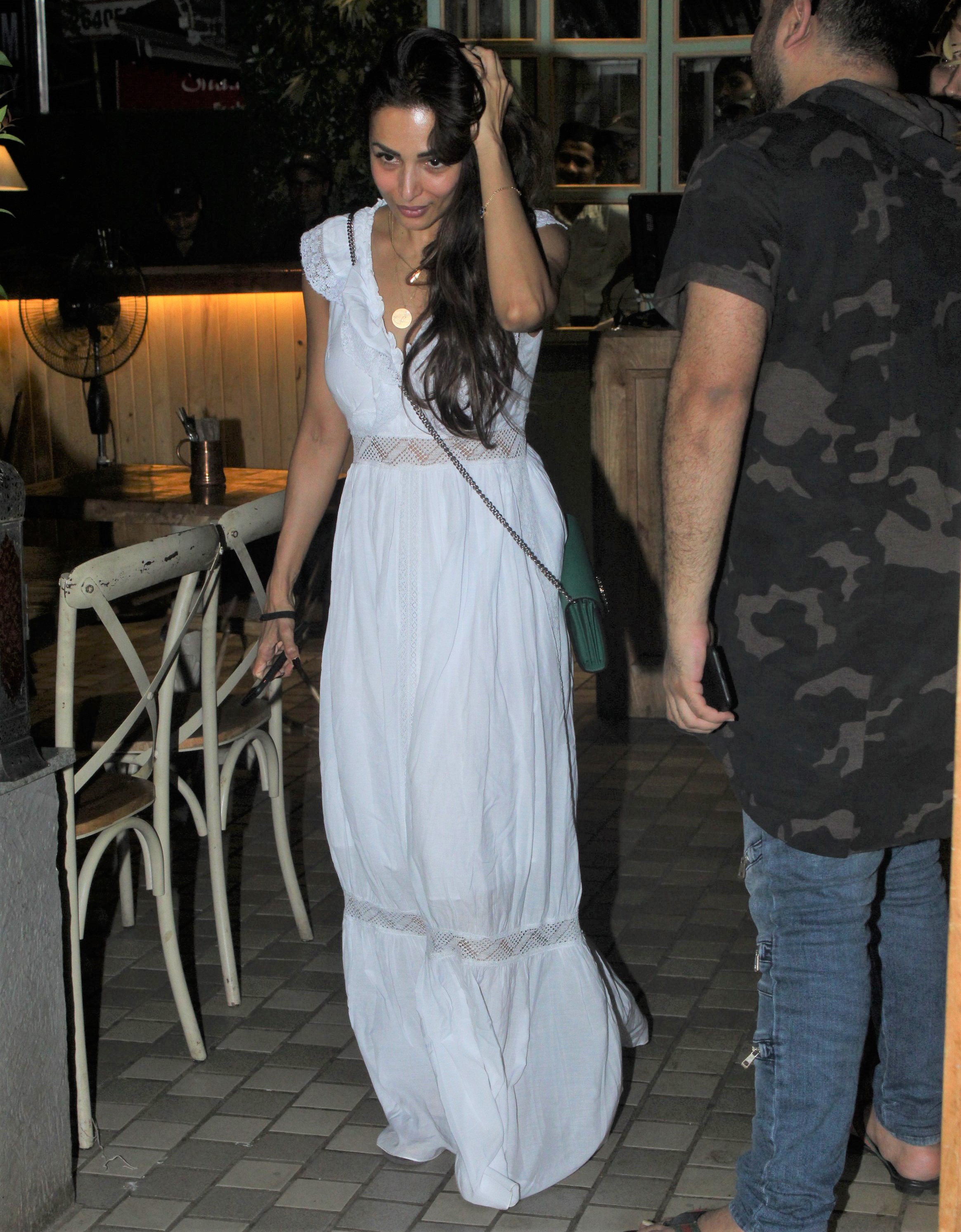 For a pop of colour she accessorized with gold jewelery and a bright green bag.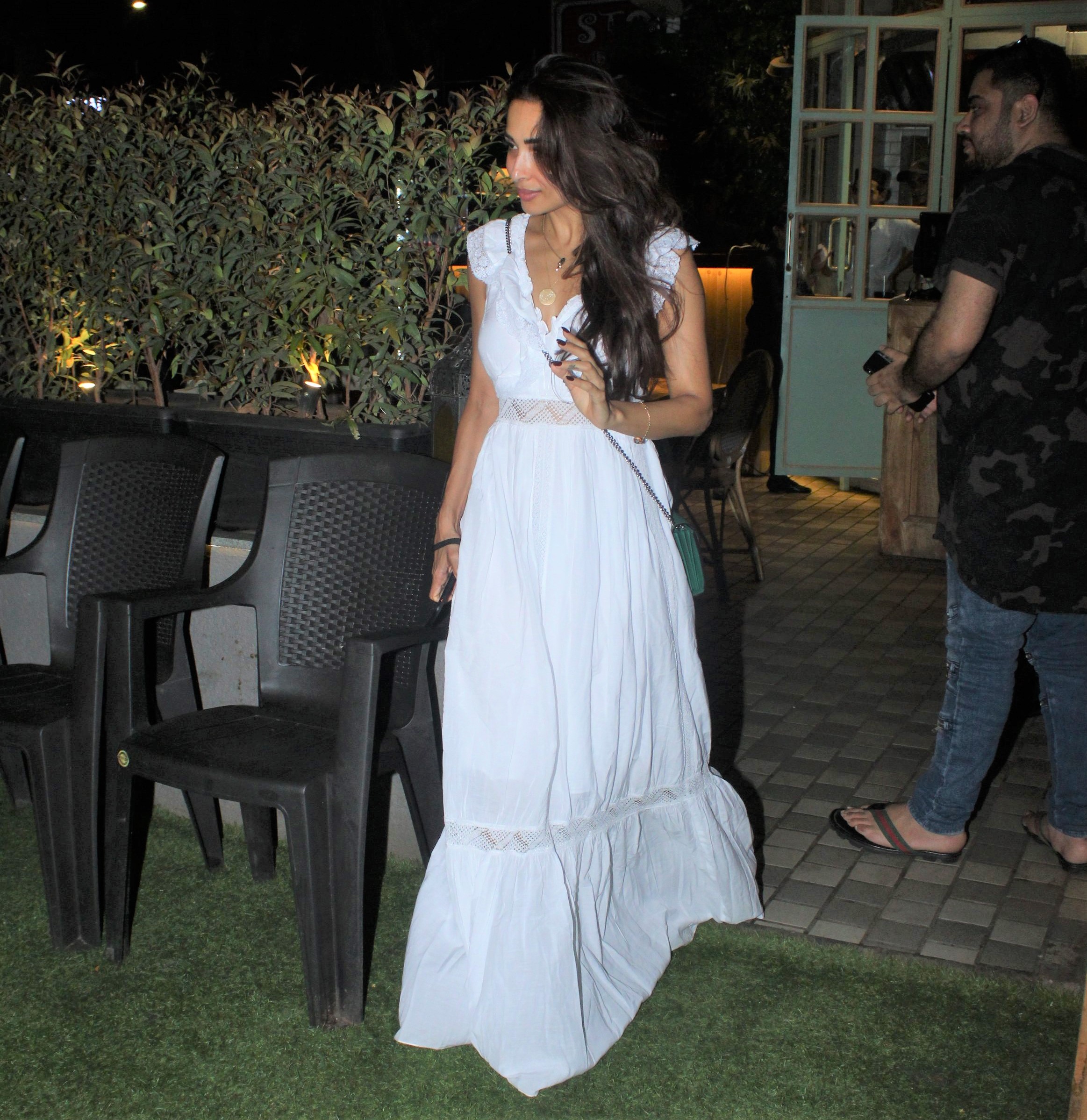 Though it has been a while since she has appeared in any films, the star is still very much relevant thanks to her aforementioned fashion sense and fitness motivation as well as the long-running speculation surrounding her relationship with actor Arjun Kapoor. The couple have never publicly denied or confirmed that they are dating but fans are pretty convinced that they are thanks to the multiple snaps of them together plus their private vacations. There were even whisperings of a wedding over the horizon! That rumour has since lost traction though as the reported date for when they would tie the knot has continuously changed. Whether or not Arjun and Malaika will marry or even be totally public about their relationship remains to be seen.