Bollywood News
Malaika Arora Dazzles in Kurta-Inspired Airport Look
The ever-glamorous Malaika Arora brought her airport fashion to the next level with a kurta-inspired look
Malaika Arora is a constant hit on the headlines due to her glamourous and sultry fashion looks. The actress and dancer is known for always taking her fashion looks and styles to the next level and serving serious inspiration, whether it's when she's going to the gym or dressed up in elegant bridal wear. The 'Munni Badnaam Hui' star recently hit it out of the park again when she showed up to the airport in a modest yet glam ensemble. Paps captured Malaika donned in what looked like a shimmering kurta-inspired top paired with bright red palazzo pants. Combined, it's a look that is all things colourful and graceful.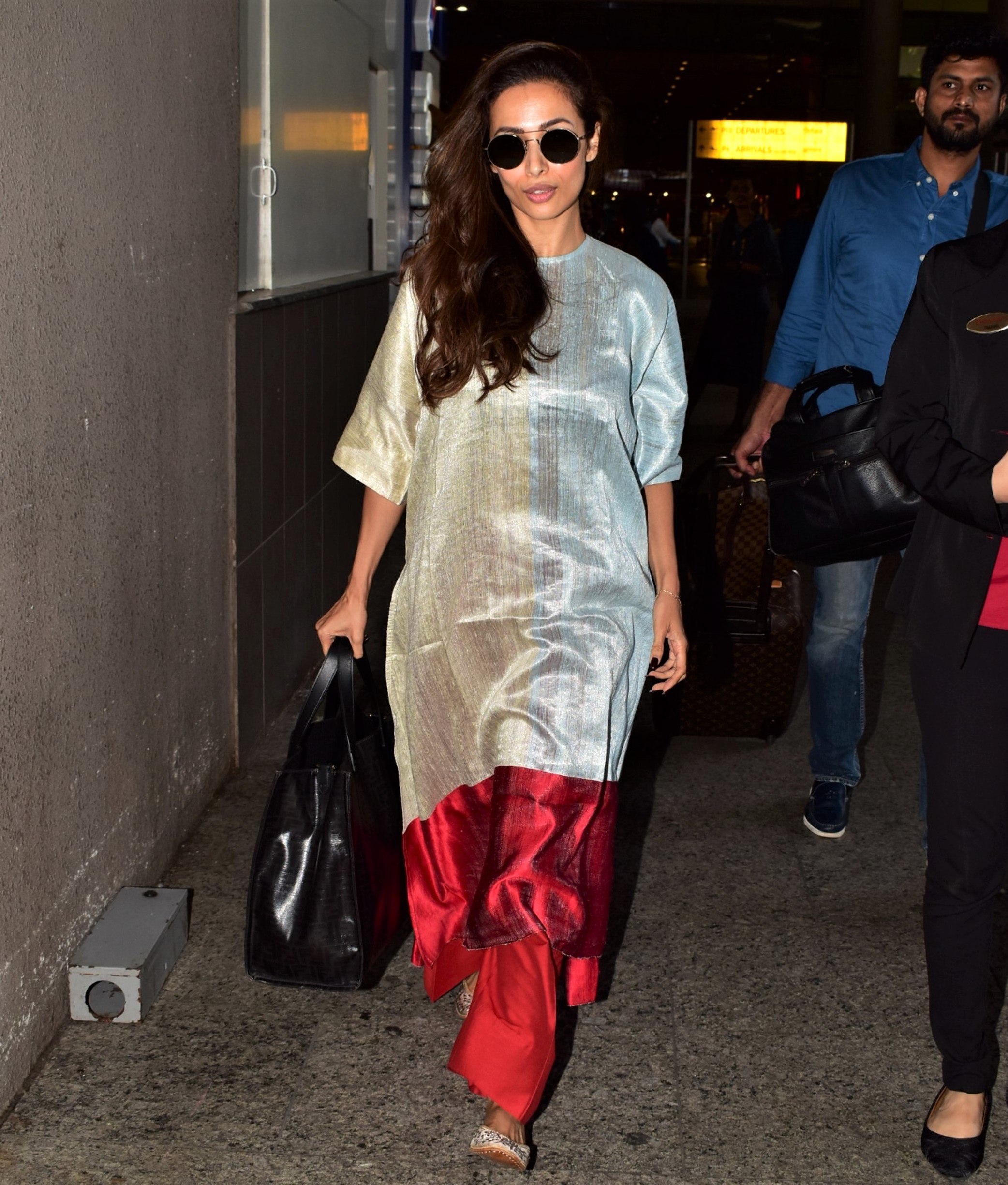 To embellish her blue, beige and red outfit, Malaika accessorized with traditional flats and a large black bag to offset the colour.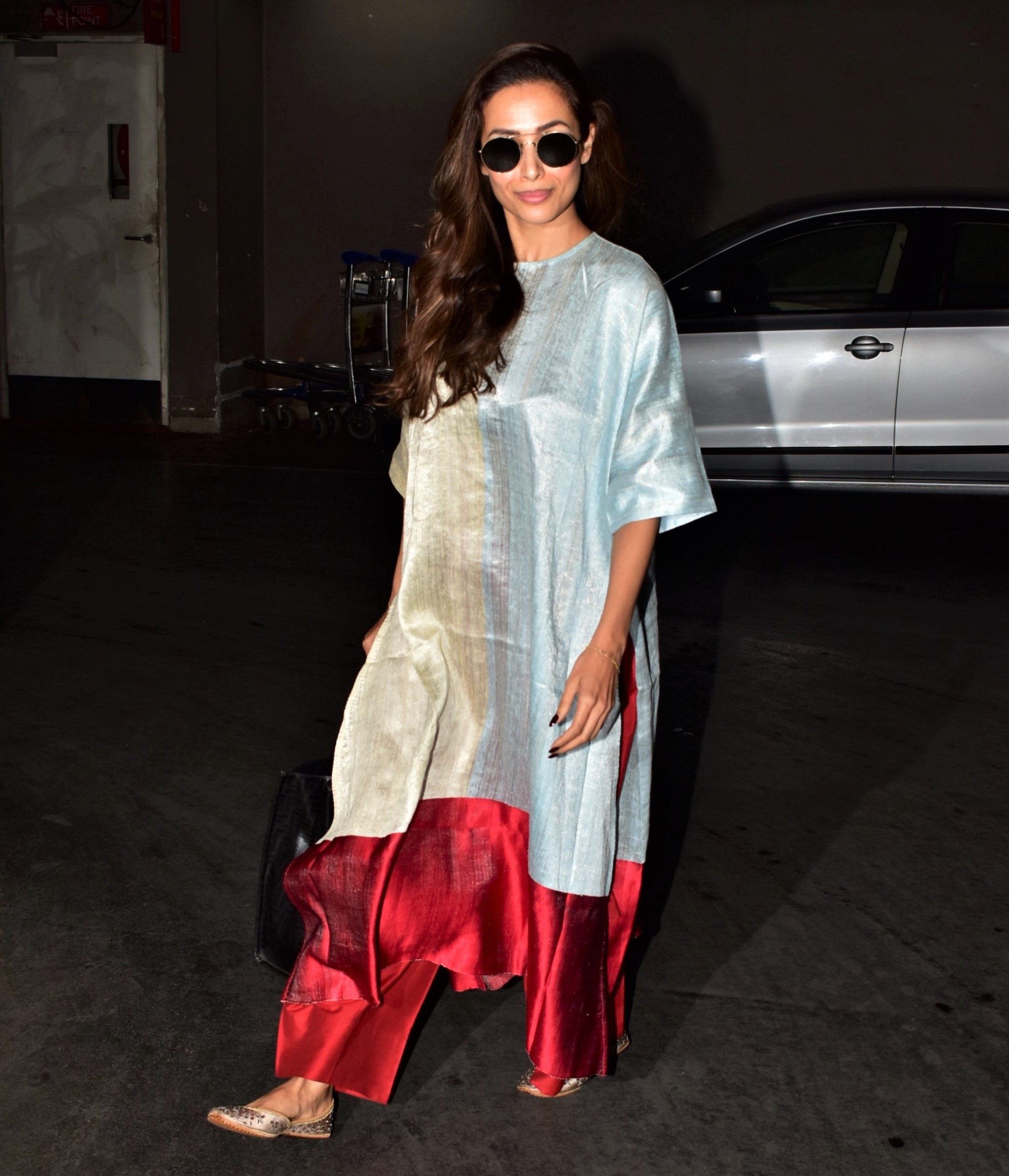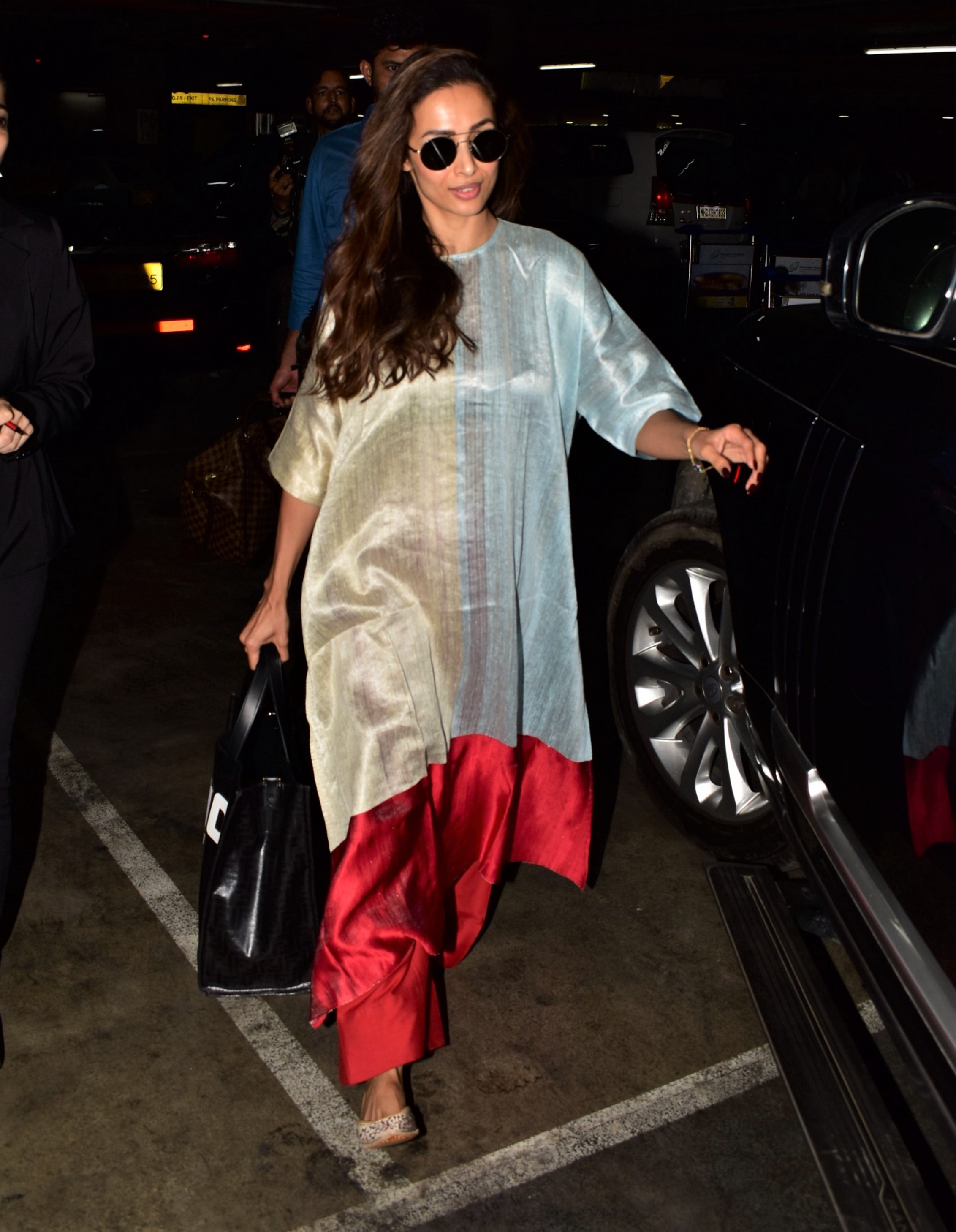 Other than her stunning fashion sense, Malaika has recently gained considerable attention due to her relationship with actor Arjun Kapoor. She was previously married to Arbaaz Khan, Salman Khan's brother, before their divorce while Arjun used to date Salman's sister Arpita. Both couples had split for quite some time and though there were rumours for several years that Arjun and Malaika were now dating, the two never confirmed anything. But times are changing, as Karan Johar confirmed that the couple were together on an episode of Koffee With Karan, while Arjun finally admitted that Malaika is "special" to him.
Apparently, there are now talks of a potential wedding on the cards for the couple but again they have been keeping hush-hush regarding the rumours. It was previously speculated that Malaika and Arjun would wed in April but now gossipers have changed their tune to say it may be happening in June instead. Regardless of what's said, the couple are clearly enjoying their time together as they have even taken multiple vacations together like their recent getaway to the Maldives.