Bollywood News
Malaika Arora and Her Uber Hot Billionairess BFF Anu Dewan Are Having a Ball and We're Clearly Jealous
Malaika Arora is definitely living it up with her billionairess BFF Anu Dewan whose birthday she is celebrating on her social media. Anu Dewan is the wife of Sunny Dewan who is a business tycoon. Anu Dewan is also great friends with the who's who of Bollywood
Malaika Arora knows how to party and live it up. She was recently in New York partying with Arjun Kapoor, her newly announced boyfriend. She was then in the Maldives on what seemed like an amazingly relaxing vacation. On her return to India she posed with her galpals and we can definitely say we are as jealous as we could be. Recently, she has posed with her close friend Anu Dewan, who is the wife of business tycoon Sunny Dewan.
Malaika posted on her instastory, wishing Anu a happy birthday.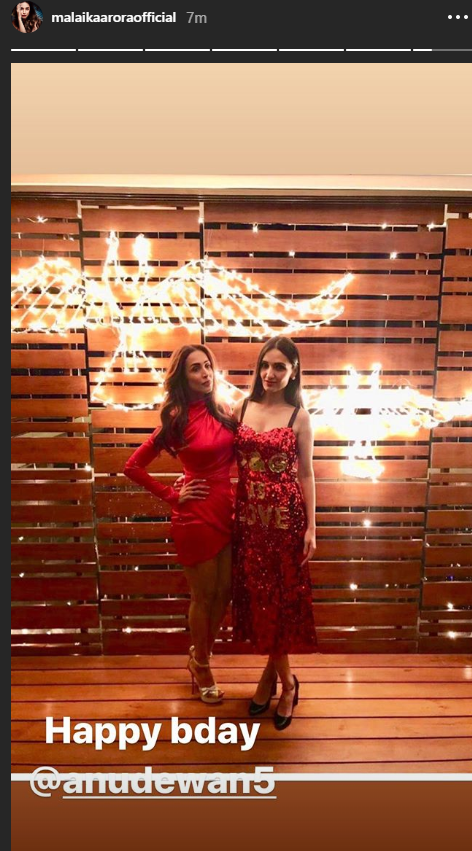 Malaika Arora wished Anu Dewan a happy birthday on her social media
Anu Dewan is the wife of Sunny Dewan. Sunny or "Sarang Wadhawan" Dewan is heading Housing Development & Infrastructure Limited or HDIL. Sunny studied from the United States and is the son of Rakesh Wadhawan, who was at a time one of India's richest people. There were also news reports of Sunny Dewan joining hands with Salman Khan and Sohail Khan for a musical venture. 
Anu Dewan also seems to be great friends with Malaika's sister, Amrita Arora.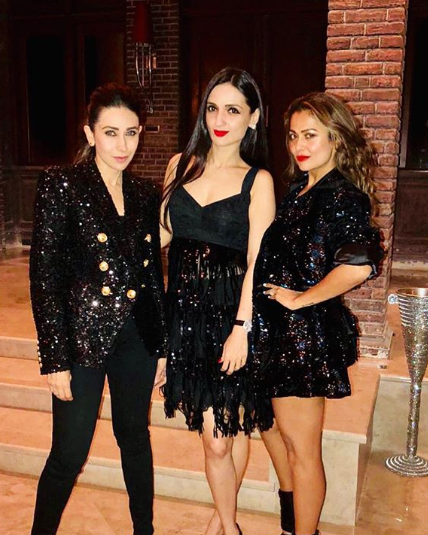 Karisma Kapoor, Anu Dewan and Amrita Arora
She also seems to be friends with pretty much everyone in Bollywood.
The Dewans are also noted to host festival based parties and everyone in Bollywood from Shah Rukh Khan to Salman Khan makes an appearance at the party.
Malaika Arora was recently seen promoting a sportswear brand and also walked the ramp. She was also seen in an interview with Anupama Chopra where she discussed her love life and moving on from her previous relationship.
At that point in time she had not disclosed to the world that she was dating Arjun Kapoor, though the tabloids were all over it. Malaika Arora also wished her ex husband, Arbaaz Khan, in a lovely insta story post where she compared her son, Arhaan, to Arbaaz. Who says exes can't be friends? Malaika Arora, Arjun Kapoor, Arbaaz Khan all make a modern family where everyone seems to get along just fine!