Bollywood News
Mahira Khan And Humayan Saeed's Bin Roye All Set to Release This Eid
The much-awaited romantic drama from Pakistan will release this Eid- ul-Fitr
Mahira Khan fans have another reason to rejoice. The superbly talented actress from Paksitan who is currently working on her Bollywood debut Raees opposite Shah Rukh Khan will be seen in yet another of the year's most awaited films. 
Her film, a romantic drama titled Bin Roye, is being touted as one of the grandest releases of the year. The movie will be out on the auspicious festival of Eid-ul-Fitr this year. The audiences are expecting a winner as we gear up to witness stalwarts like Humayan Saeed, Javed Sheikh, Junaid Khan and Armeena Rana Khan share screen space on this one.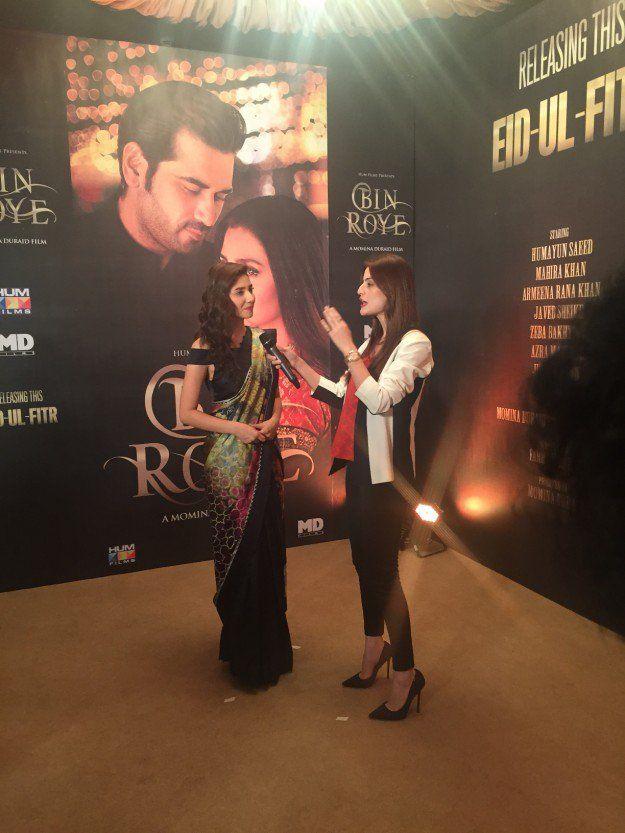 Considering Humayan has earned the 'King of Romance' title in Pakistan just like SRK in Bollywood, we can't help but wonder how Mahira Khan's experience of working with the two lead actors has been. Speaking about this at the HUM Films Press Conference on Monday, Mahira added, "Since Humayun is called the Shah Rukh Khan of Pakistan, that makes Shah Rukh Khan the Humayun Saeed of India."
The film which is produced by MD Films as well as HUM Films has been shot at various scenic locations in Karachi, Dubai, Santa Barbara and San Francisco over a period of two years. The much-awaited love story with makers Momina Duraid and Shahzad Kashmiri at the helm will be broadcast as a television series as well. 
Mahira chronicled her love for the movie in a soulful, heartfelt and beautifully worded tweet right after the press conference.