Celebrities
Mahhi Vij Shares Another Glimpse of Her Newborn Daughter Tara Jay Bhanushali on Instagram
Mahhi Vij and Jay Bhanushali welcomed their daughter Tara in August 2019. The two are already parents to daughter Khusi and son Rajveer.
Indian model and actress Mahhi Vij — who won the title of Nach Baliye 5 in 2013 alongside her husband Jay Bhanushali — recently welcomed a baby girl. Tara Jay Bhanushali was born on 21st August 2019.  The couple has previously adopted their caretaker's children, daughter Khusi and son Rajveer. The actress has now started sharing glimpses of her newborn with her 845k Instagram followers. She shared an Instagram story which showed Tara's small hand holding a finger. Earlier she had also shared a picture of Jay and Khusi holding Tara's hands and lying down next to her.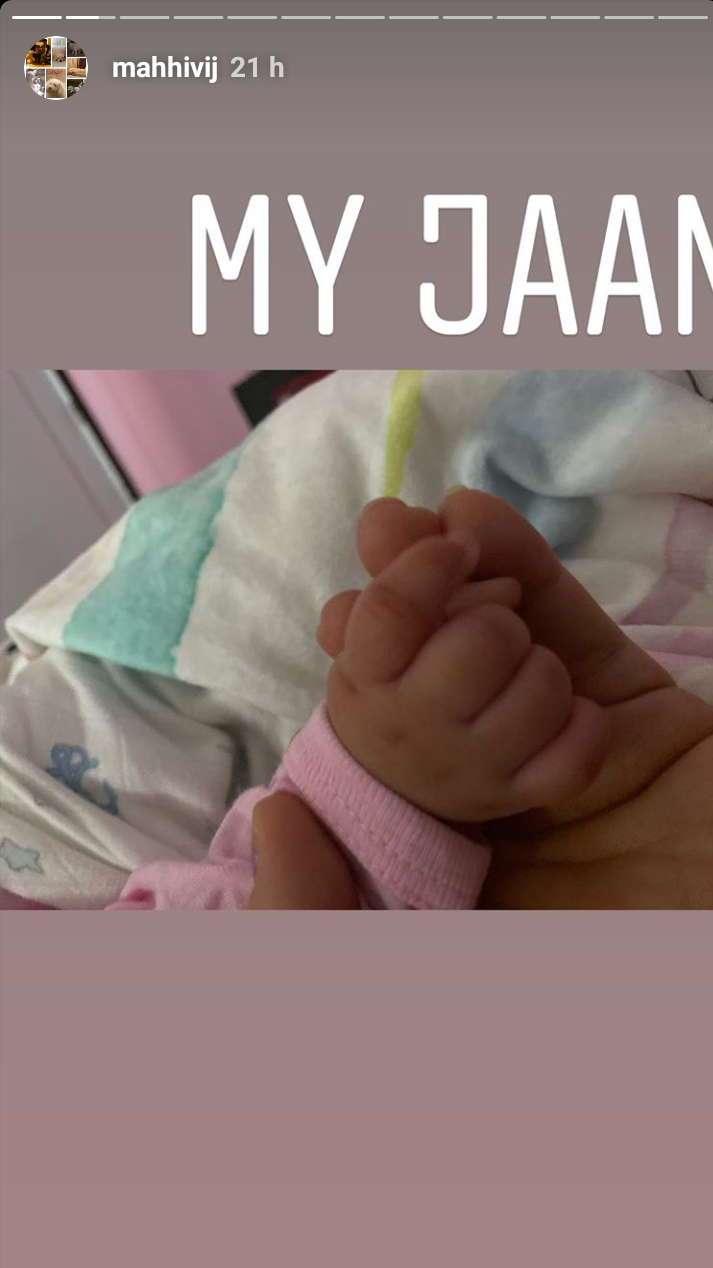 Mahhi has also created a separate Instagram account in her daughter's name, which has a few similar posts and a following of 10,000 already. The actress is yet to share a proper picture of Tara with her fans.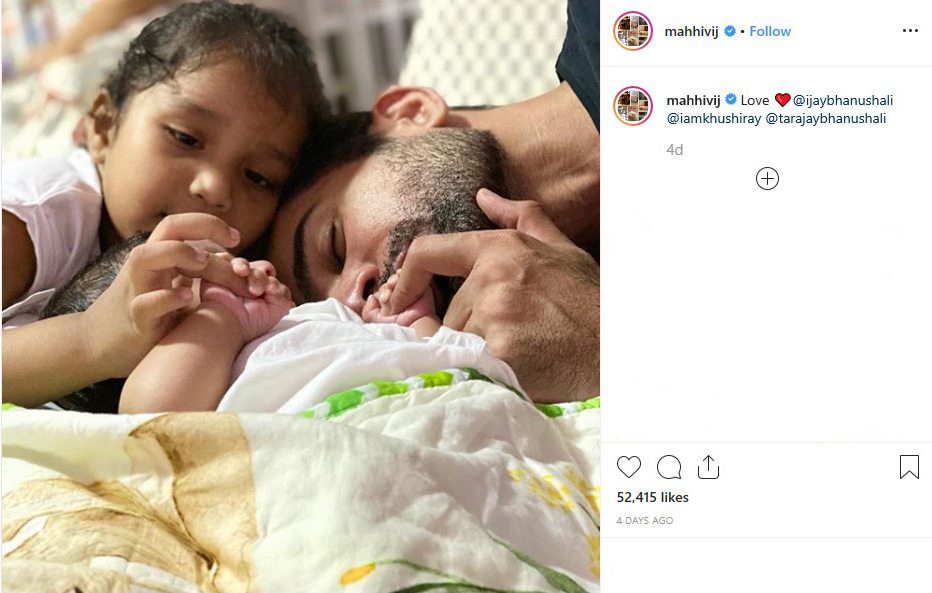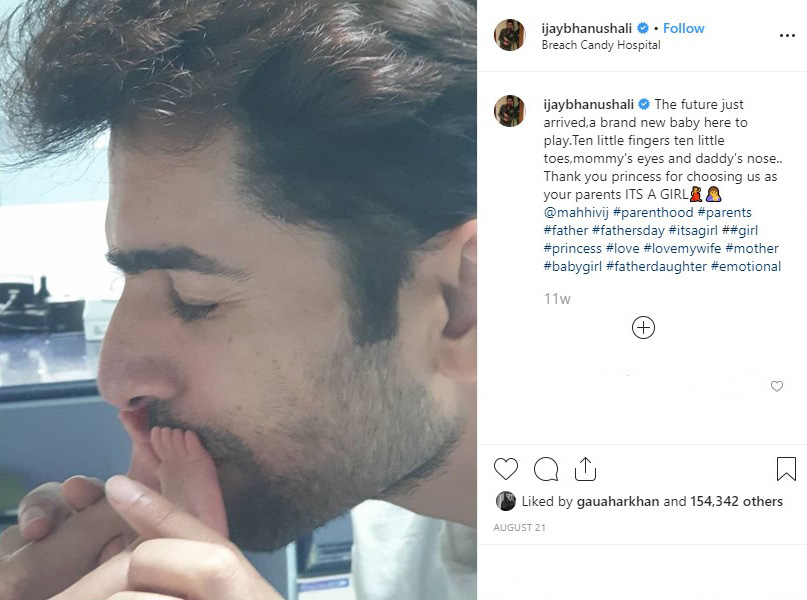 Jay has also been posting Instagram stories since the birth of his daughter. Announcing her birth in August, he had written, "The future just arrived, a brand new baby here to play. Ten little fingers, ten little toes, mommy's eyes, and daddy's nose... Thank you princess for choosing us as your parents ITS A GIRL @mahhivij #parenthood #parents #father #fathersday #itsagirl ##girl #princess #love #lovemywife #mother #babygirl #fatherdaughter #emotional." He also shared his experience as a dad, and updated everyone when they were about to name their daughter, writing, "Getting Burp out of your little one is probably the best satisfaction I have come across. Tired hands sleepy eyes but your daughter on your shoulder Priceless..finally tom me and @mahhivij are going to reveal her name we have decided...thank you all for the suggestion we have got a total of 20 Thousand names and finally after reading all your messages tom is the day to give my PRINCESS A NAME.. #father #babynames #babygirl #baby #babylove.' To which, Mahhi had commented, 'Best Father'."