Bollywood News
Love Aaj Kal Movie Review: Sara Ali Khan and Kartik Aaryan's Film Does Not Work
Love Aaj Kal Movie Review: Kartik Aaryan and Sara Ali Khan play lovers negotiating some rather mild relationship issues in this Imtiaz Ali film
Movie Name

Love Aaj Kal

Director

Imtiaz Ali

Actor

Kartik Aaryan, Sara Ali Khan, Randeep Hooda

Rating

Rating 2/5 Stars
Once upon a time there was a filmmaker named Imtiaz Ali. He made fun, extremely watchable films with memorable and very relatable characters that redefined the romantic genre in Bollywood. Viren and Aditi (Socha Na Tha), Geet and Aditya (Jab We Met), Jai and Meera (Love Aaj Kal), Ved and Tara (Tamasha) – an Imitiaz Ali film meant cosy moments, sparkling lines, relationship crises that felt real and hence, worthy of our empathy, beautiful songs and some philosophical lines that warmed our inner Rumi. If nothing else, at least a good time at the movies was guaranteed. And then came Imtiaz Ali V.2 with Harry and Sejal. Now, we have Veer and Zoe in Love Aaj Kal (2, redux, recreated…what is it??). 'Nuff said.
This year's Valentine's Day release stars Kartik Aaryan who has made the V-day weekend his own over the last couple of years, and Bollywood's sweetheart Sara Ali Khan as a modern day couple dealing with heart and heartbreak issues. Their love story is guided by the narrative link between the past and the present – an excellent Randeep Hooda who is the stand-in for Rishi Kapoor in the earlier film. But at the end of a rather difficult two hours at the theatre, there is only one question you want to ask Imitiaz – why?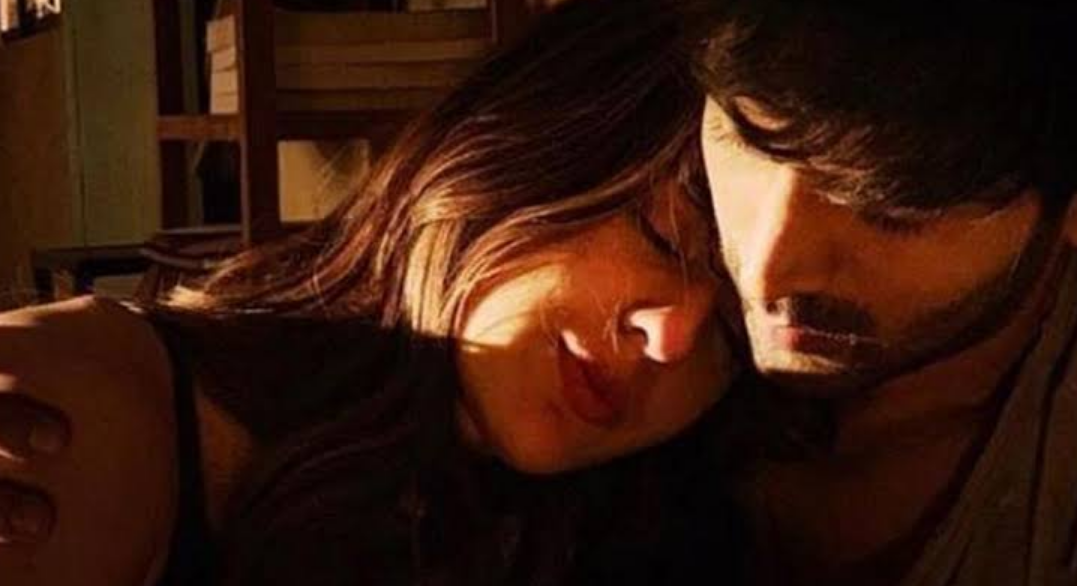 Sara Ali Khan and Kartik Aaryan in Love Aaj Kal
Why was this movie made? What kind of relationship gyaan were you trying to give? What are the exact problems that the protagonists face? Why recreate the exact same template of the previous Love Aaj Kal (Saif Ali Khan, Deepika Padukone), when you have nothing new to add? Questions, questions…but the answers… ah well, forget it!
The good news in this Love Aaj Kal is that, for a huge change, we don't have characters who are confused and in search of their selves as was the staple plot of every Imtiaz film. Neither are any of them married to another person, only to realise in the end where their heart lay. Veer (Kartik) and Zoe (Sara) are millennials with commitment issues, primarily on the part of the latter. She is ambitious, he is dreamy (or so I felt). She is shrieky, he is meek. One really doesn't understand why they fall in lust. Ambition leads to confusion for Zoe who admits she can't balance her life and career. All this is revealed in the trailer so you already know what you are in for.
Randeep Hooda plays a mentor-cum-friend who helps them guide through the conundrum by narrating his own story in flashback mode (played by Kartik again opposite newcomer Arushi Sharma). Randeep's part is set in the 90s but other than snatches of songs from Maine Pyaar Kiya and Qayamat Se Qayamat Tak, there is nothing that defines the period.
In the current era, Zoe and Veer meet, hook-up, she yells at him for no reason at all, he appears confused and to add to the drama, there is a hysterical mother who wants her daughter to pursue career instead of love. The story moves back and forth with a lot of flash cuts and songs. Scenes begin and end abruptly. You know it will all tie-in in the end but the problem is that this leaves the viewer with absolutely no motive to invest in these characters. Not that Zoe and Veer demand our investment! With no real point of conflict, you don't know whether you want to root for them.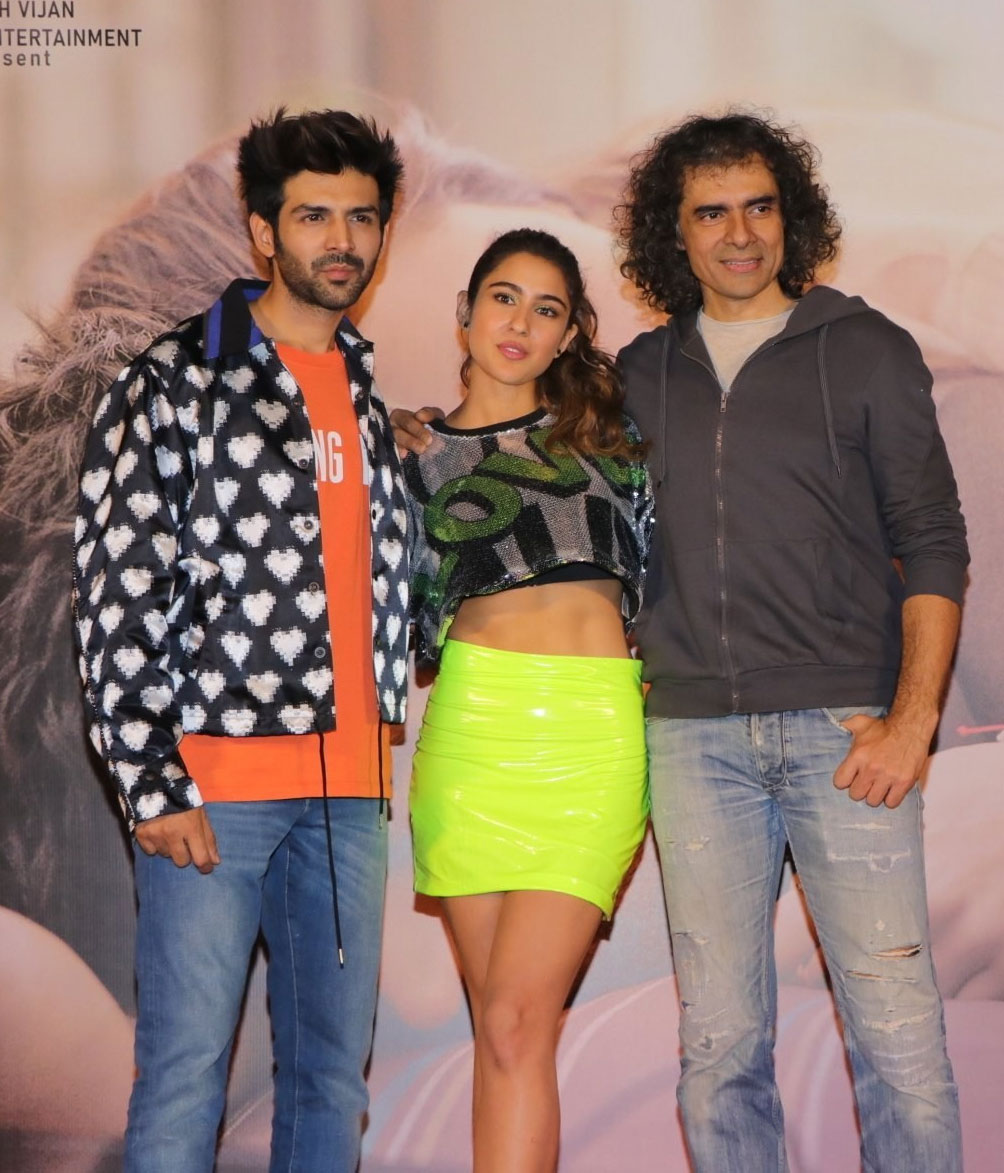 Sara Ali Khan and Kartik Aaryan star in Imtiaz Ali's Love Aaj Kal
Hip and millennial, in this film means, using social media, getting drunk and hooking up without any thought. Why and when does a casual relationship get deeper is never explained. There are a lot of soliloquies on love by Randeep but they seem more like whatsapp forwards you get every morning.
As for performances, Sara is over the top and her character arc is rather confused. Kartik plays the 90s kid well, getting the shyness and awkwardness spot on. It is nice to see the actor step out of his comfort zone and take on a new role and he does it well. But it is Randeep's deep voice and eyes that you moon over. In a confused film, he makes the most sense. At the end of it all, when Veer and Zoe finally make some sense of what they want, we are beyond caring. Sorry, this is not the 'Modern Love' lesson we needed this V-day. A re-run of Geet and Aditya would have been just fine!