Bollywood News
Love Aaj Kal Does Not Receive the Best Reviews From the Audiences
Love Aaj Kal, starring Sara Ali Khan and Kartik Aaryan, released today on February 14th 2020
Love Aaj Kal has released today. One always expects the best from Imtiaz Ali who has given films like Jab We Met, Rockstar, Highway, and Tamasha. Imtiaz Ali singlehandedly revolutionized the concept of romantic films through his mystic charm in the storyline. He is mostly the actors' favourite director to work with. Sara Ali Khan and Kartik Aaryan's first film together has also raised the bar higher as the viewers have high expectations from the magic of 'Sartik' on the big screen. The couple already has a strong fan base who were eager to watch them together.
Although the trailer did not go well with the audiences, Sara Ali Khan and Kartik Aaryan managed to convince everyone that the trailer did not tell it all about the film. Since the film released today only, the reviews and the audiences' reaction are already out and probably not saying the best things about Love Aaj Kal.
Many people expressed their disappointment with Love Aaj Kal through memes. According to these reactions, Love Aaj Kal is not the best work of Imtiaz Ali and hence the flak he is receiving in humungous.
Is Love Aaj Kal really a 'Cinematic Catastrophe'? Ouch!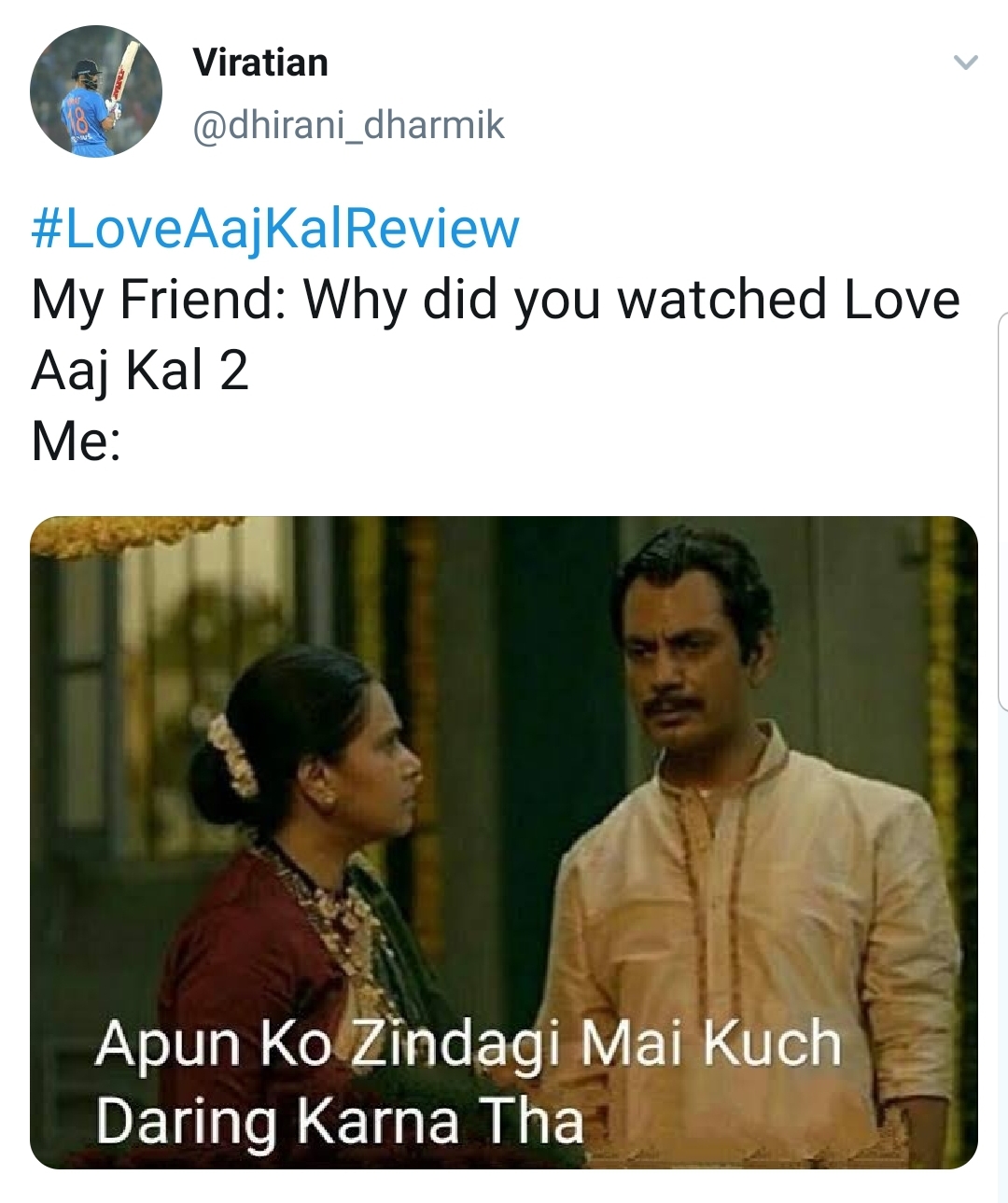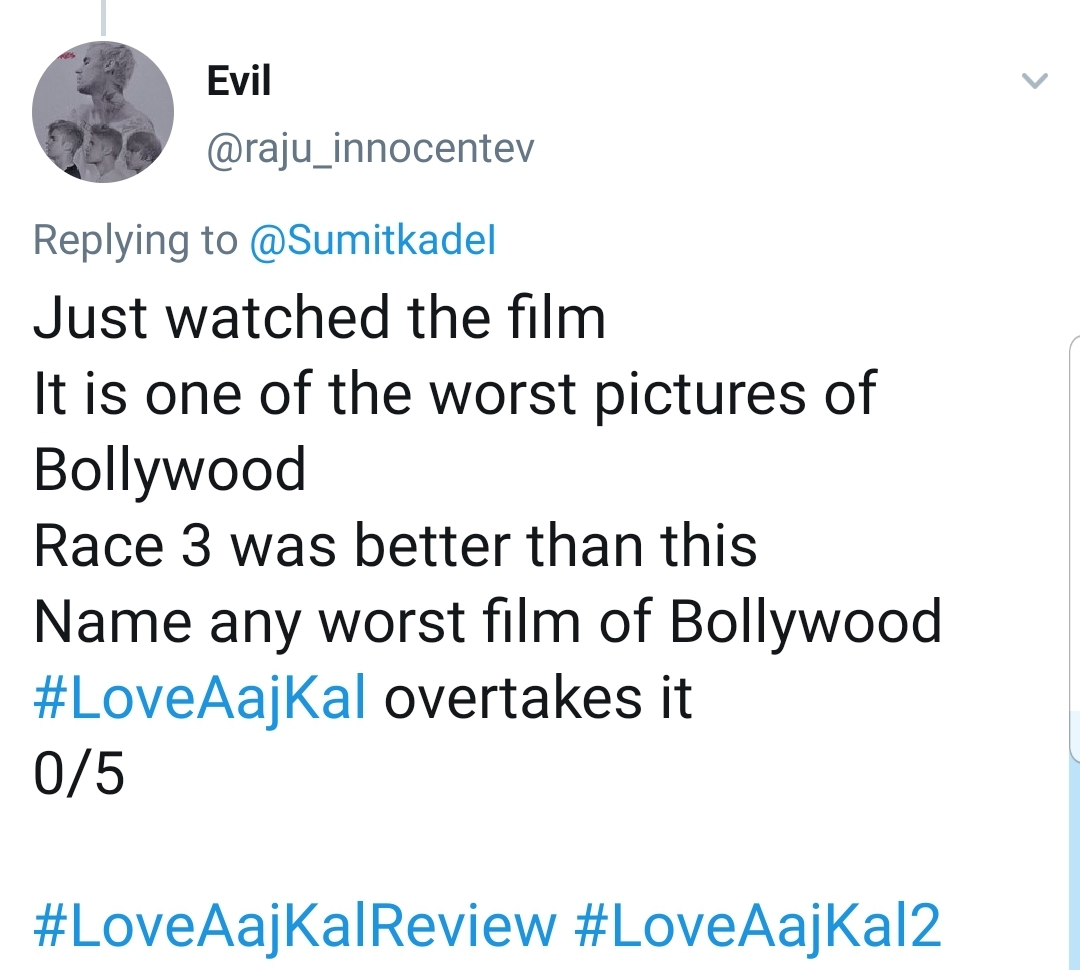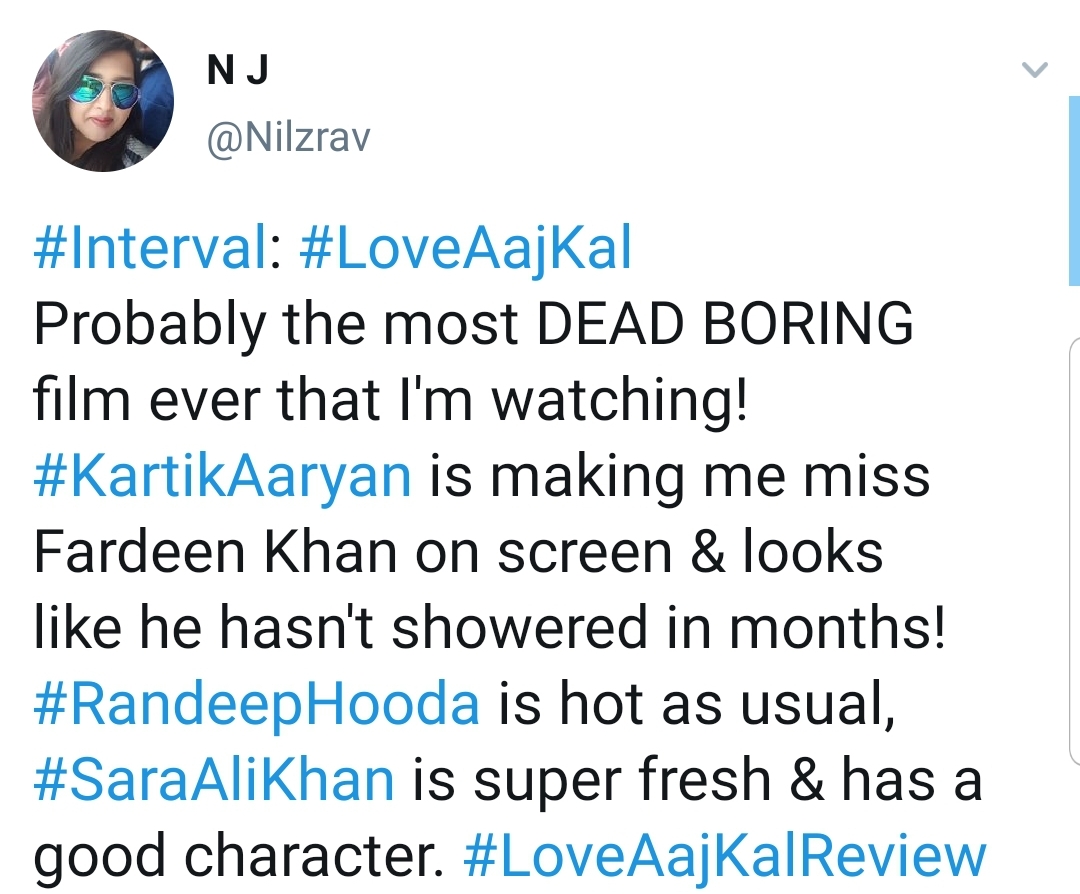 Even if not much people liked Love Aaj Kal, most of the people loved Randeep Hoda's acting. Kartik Aaryan is a skilled actor who has proved his craft from time to time.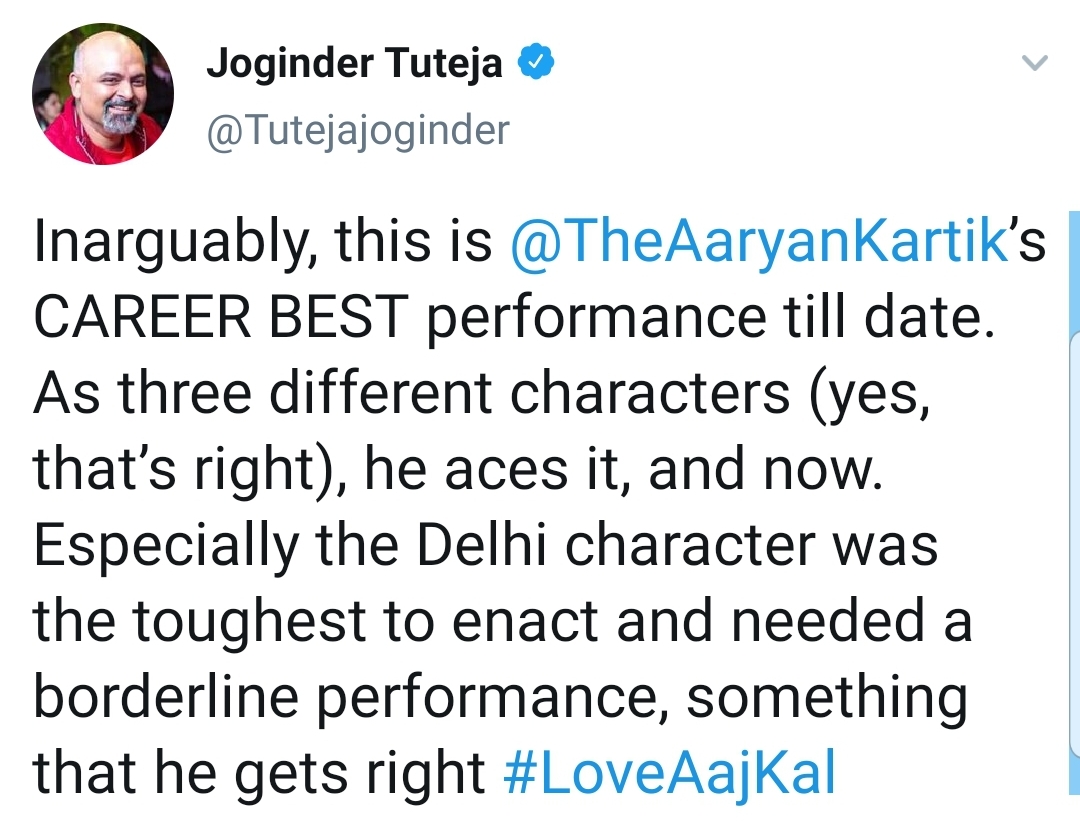 Someone also liked Sara Ali Khan in Love Aaj Kal. Now, this is a pleasant surprise.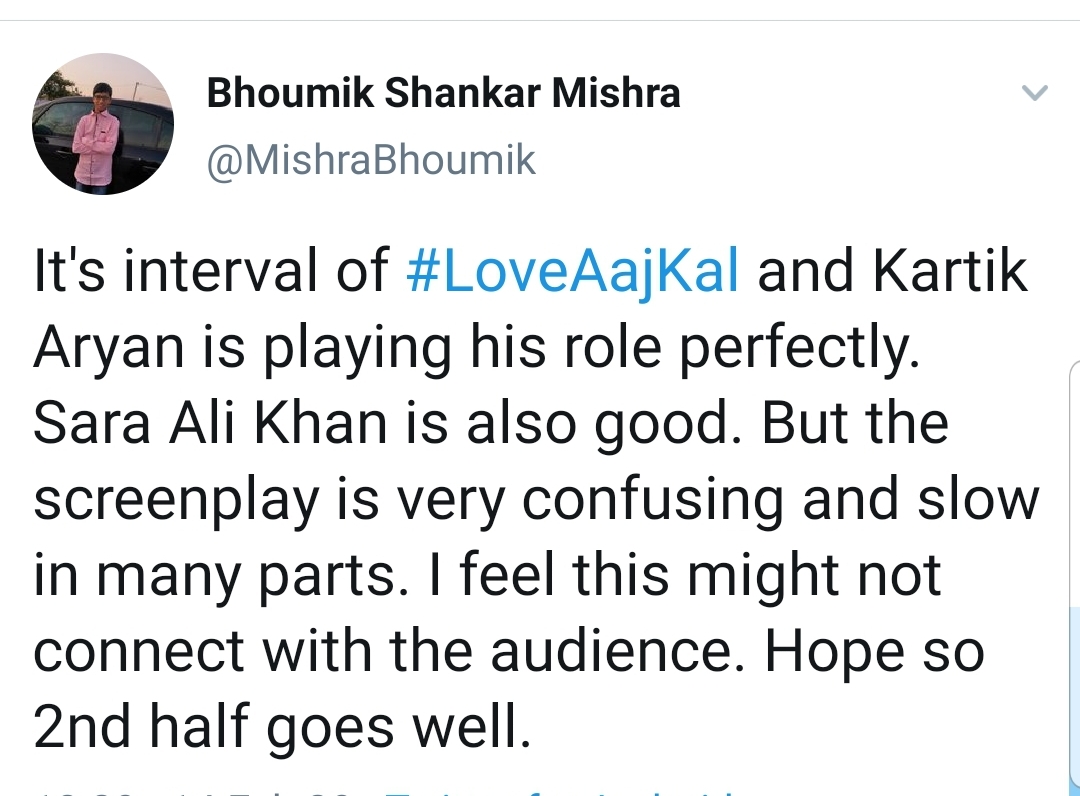 Some people still have hope and are hence suggesting you all give Love Aaj Kal a shot. And here us someone who is inspired by Love Aaj Kal to love truly.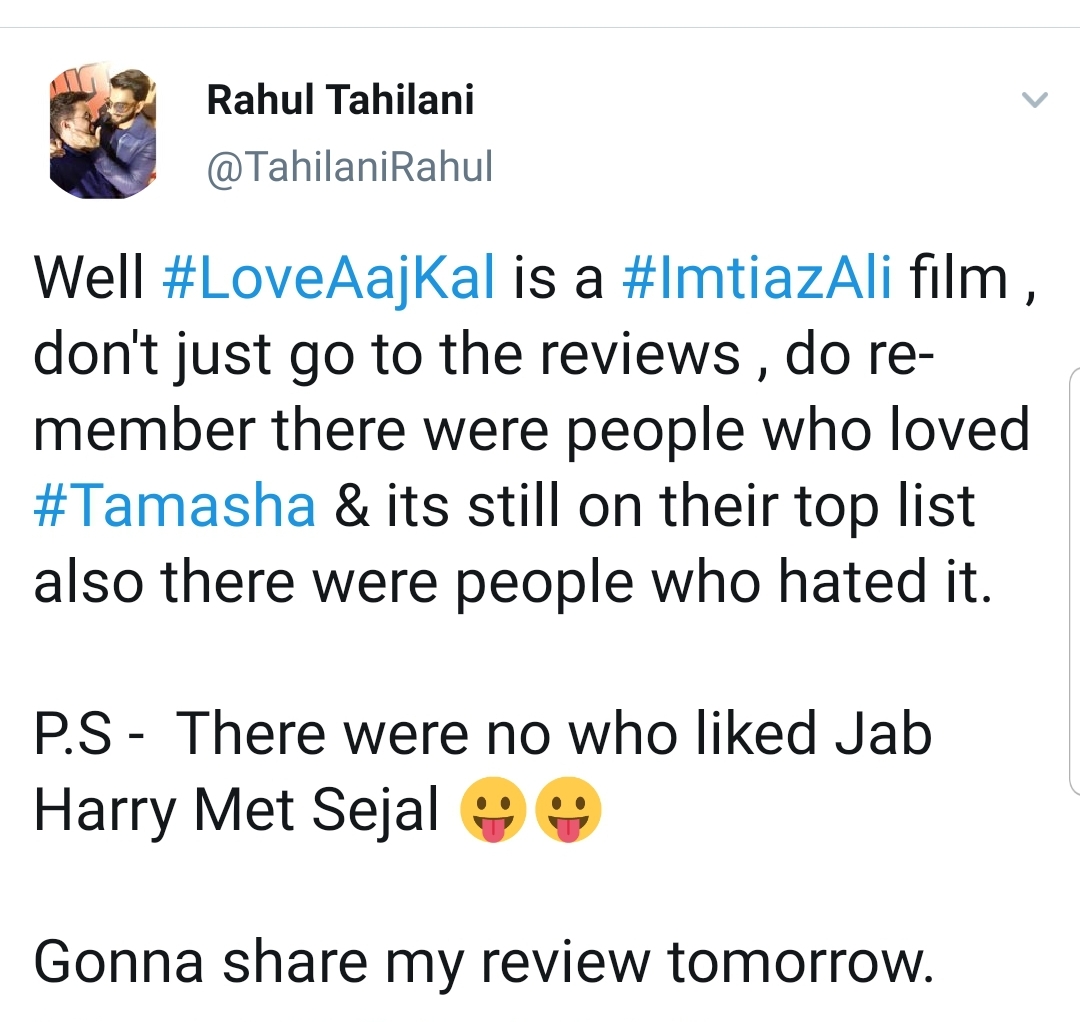 One can hope that the upcoming days might turn better for Love Aaj Kal because the opening day is clearly a case of a bad day. The audiences are heavily disappointed with Imtiaz Ali as they found the screenplay and storyline confusing. While Imtiaz Ali has given some masterpieces in the past, Love Aaj Kal is not managing to please the viewers so far. Kartik Aaryan, who had only been giving the hits for the quite some time, might have to undergo a heartbreak this time. For Sara Ali Khan, this film might be a great learning experience. It will help her what not to repeat in future.