Bollywood News
"Looks Like She's Selling Bags": Social Media Reacts to Alia Bhatt's Two-In-One Bag!
Alia Bhatt rocked an interesting two-bags-in-one look while walking through the airport and people had a lot to say!
Alia Bhatt has been gaining tons of attention thanks to her starring role in the disappointingly-received Kalank and to her most recent appearance in 'Hook Up Song' from the upcoming Student of the Year 2. The actress is certainly having to keep busy as she is consistently on the move, so it's no surprise that there are several airport sightings of her. Though most papparazzi pictures of Alia at the airport gain attention as many are curious about her airport style, her most recent look had tons of people talking thanks to her unique bag choice! Though she was wearing your usual traveling fashion fare of a comfy T-shirt and jeans, Alia chose to accessorize with a Chanel "side-pack", as they are called by the brand. Instead of a single bag, the side-pack features two bags strapped together that are to be worn on either side of the wearer, similar to a harness. Check it out on Alia!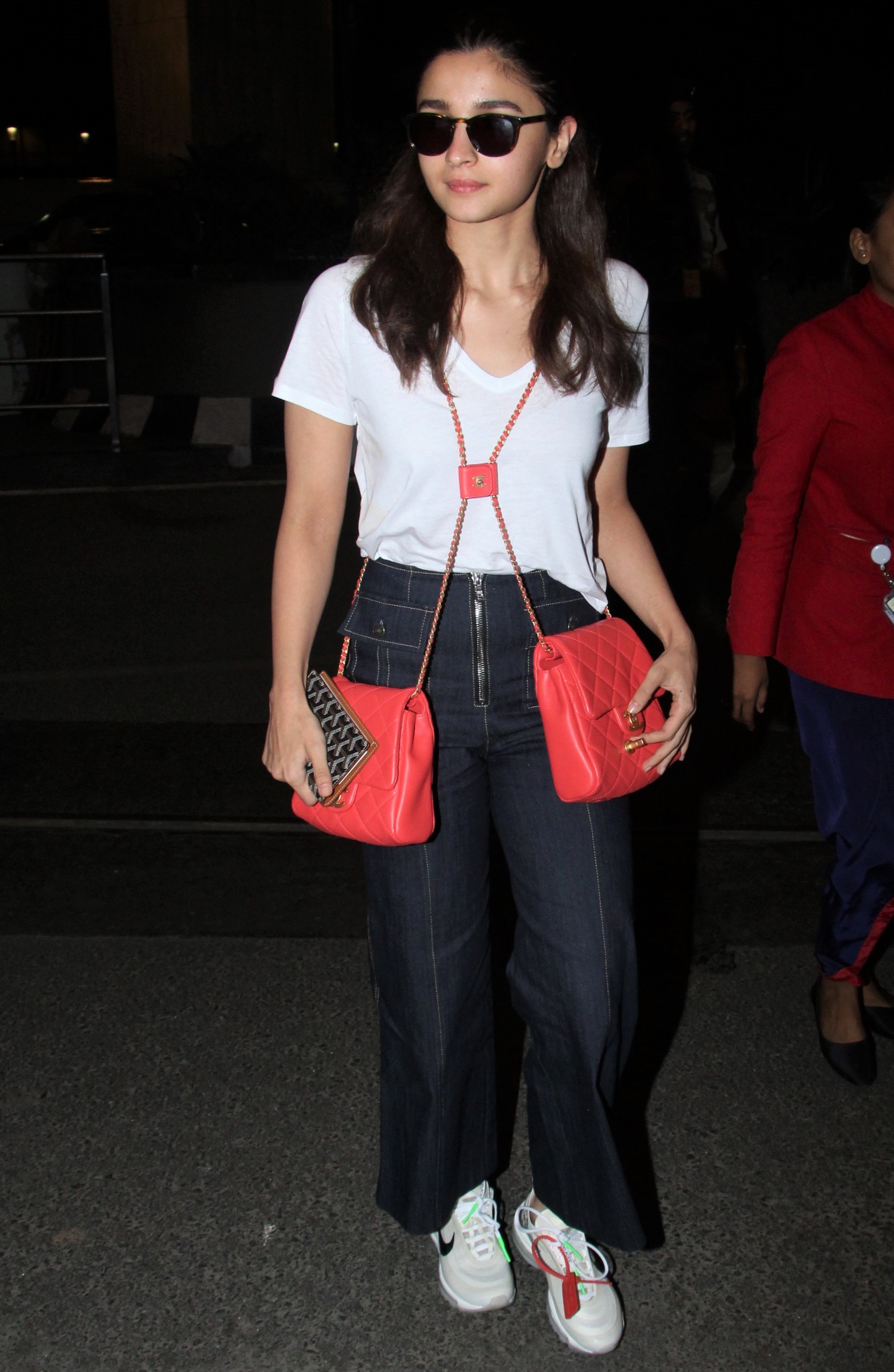 It's certainly a bold style statement but few fans were forgiving. One fan commented that she looked like "she was selling bags."
Another made a clever reference to Alia's long lineup of upcoming films: "Alia treating purses like movies, one at the time isn't enough."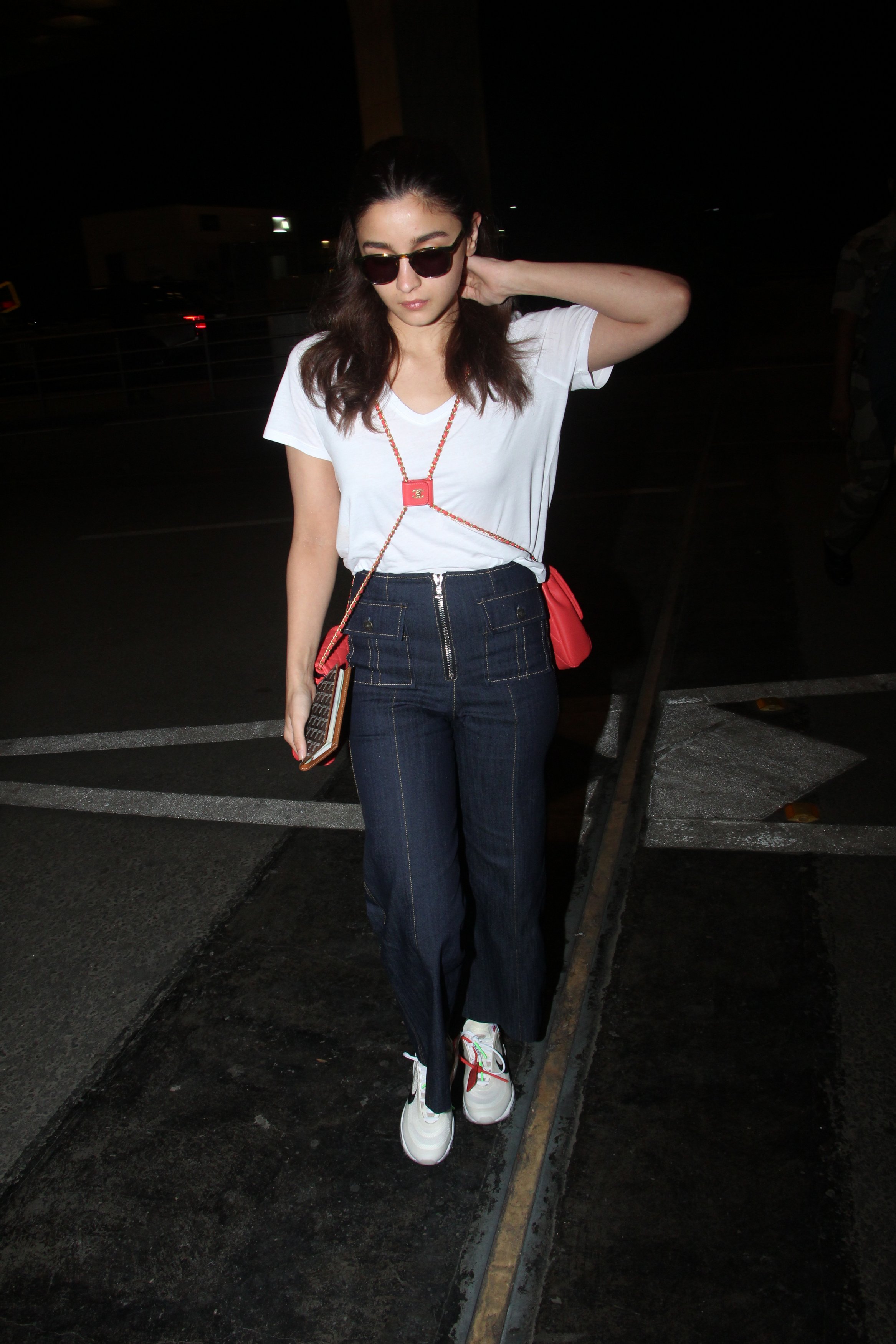 Many wondered as to why she didn't wear just one bag as opposed to two. But it looks like Alia appreciates the extra room as she used one of the bags to store her important documents