Celebrities
Lizzo Promotes Body Positivity Yet Again by Gracing Magazine Cover
Lizzo was photographed by David LaChapelle for her latest magazine cover in which the singer looks like a breath of fresh air
In the past few years, ideal beauty standards seem to have changed – maybe not at a scale that most of us wished they would have, but they have certainly improved. There was a time when skinny women and women with petite figures were the "ideal" body type and the only attractive body type – which made many others feel bad about their bodies if they didn't fall in the same category. But at times, even those women were shamed for being "too skinny" or "too thin" or "looking anorexic". Now, as times as changing, it seems like the society is becoming more accepting of different body types. Plus-size women are finally gracing magazine covers along with women of colour, hence, promoting body positivity. And don't all of us deserve some of that in this world that has negativity all over?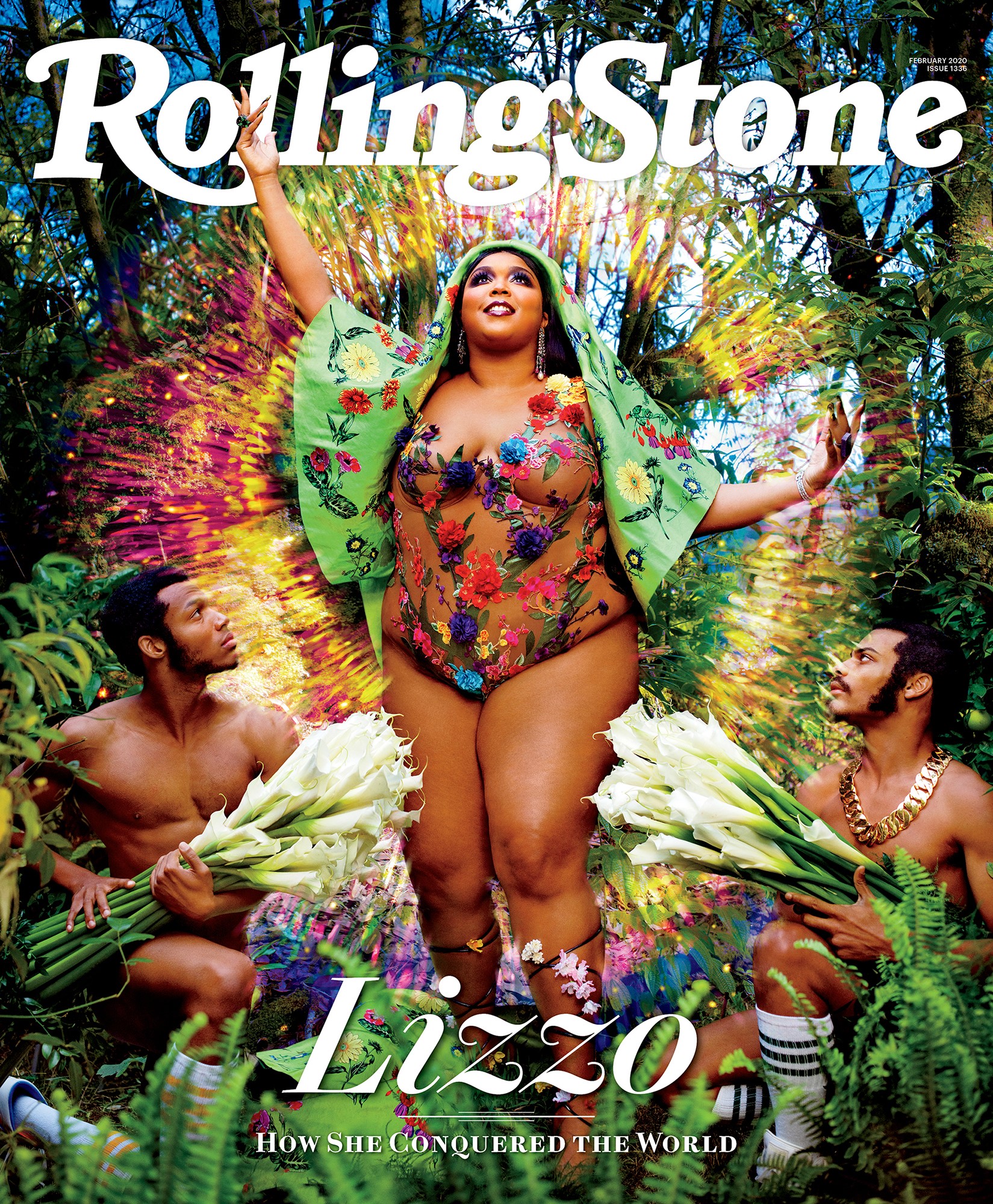 Lizzo Promotes body positivity by gracing Tolling Stone magazine cover
The latest celebrity to join the bandwagon is singer Lizzo. Now, fans of Lizzo have been lauding the singer for defying the age-old standards of beauty and accepting her body and being confident in it. And recently, the star graced the cover of Rolling Stone magazine, looking beautiful and comfortable in her own skin. She is in not ashamed of her body, and why would she be? Instead, she flaunts it like a true queen – a queen that we stan! At the age of 31, she has become a new kind of superstar - a plus-size black singer and rapper dominating the largely white and skinny pop space. And like many of us, her story is equally remarkable. It took her years of self-doubt and struggle, heartbreak. Her late teens and early 20s were tainted by low self-esteem which was worsened by a toxic lover's desire for a thin girlfriend.  After an emotional breakdown on tour in 2018, Lizzo started therapy. Speaking about the same, she told Rolling Stone, "That was really scary. But being vulnerable with someone I didn't know, then learning how to be vulnerable with people that I do know, gave me the courage to be vulnerable as a vocalist." She continued, "I've come to terms with body dysmorphia and evolved. The body-positive movement is doing the same thing. We're growing together, and it's growing pains, but I'm just glad that I'm attached to something so organic and alive."
Her song, Cuz I Love You is a celebration. Lizzo wants people to love themselves the way she has learnt to love herself. After her breakdown, she made sure that she made songs that she wanted to hear at the end of a rough day – songs that lifted her up at the end of the day. And where is she now? The singer has earned herself a number of Grammy nominations this year. It was only recently that she found out that she had the most nominations of any artist: eight in total, including one in each of the big four categories.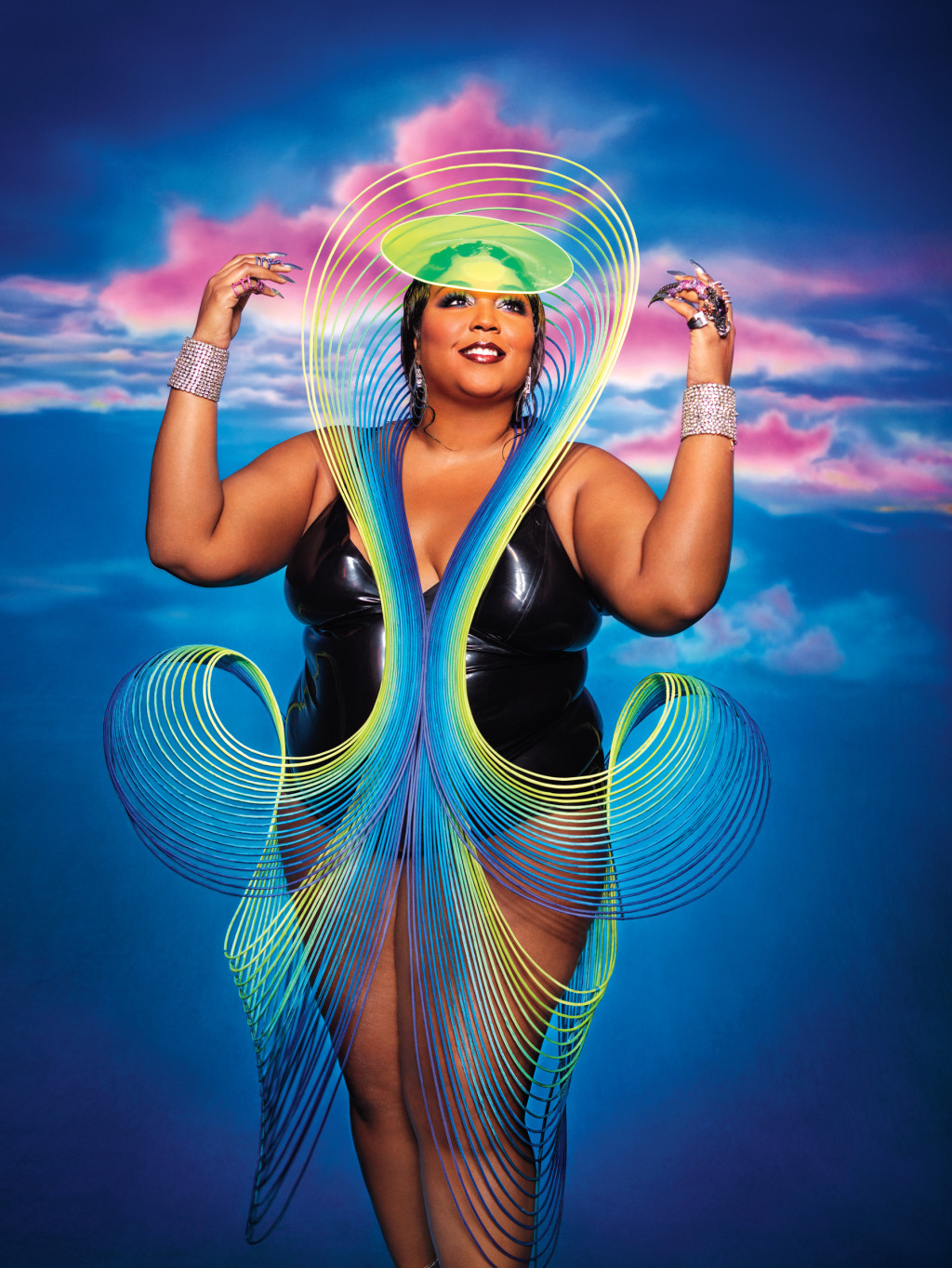 But despite everything, Lizzo's body has become fodder for more debates, especially after she twerked at a Lakers game in a dress. Lakers fans accused her of violating the "family friendly" event and compared her body and outfit to that of a professional wrestler; Twitter users fixated on faces of players and attendees that showed mild, and quite possibly unrelated, disgust. Later, celebrity physical trainer, Jillian Michaels also shared that Lizzo shouldn't be celebrating her body, because being overweight poses a certain set of health risks which should be avoided by any person. Lizzo, on the other hand, seems a little exhausted talking about her body. She wants to be celebrated for her music instead of being called "brave". Addressing the same, she explained "I'm so much more than that. Because I actually present that, I have a whole career. It's not a trend." And rightly so!
Lizzo gracing the cover of Rolling Stone's February issue photographed by David LaChapelle speaks volume. The Hawaii-based photographer has become a major figure in the art world for his nontraditional celebrity photo shoots. His colorful works pull from religious iconography, surrealism, and the apocalypse. They have the tendency to highlight the more unsavory elements of their famous subjects. Speaking of photographing Lizzo, he said, "A friend played me a song by her during a shoot and it was the catchiest song ever released. We were all dancing around and just blasting the speakers in the jungleI loved it, and then I kind of forgot about it. And then I was watching something on YouTube, and I came across the song again and thought, 'Wait, that's the girl.' She's doing her thing, singing and rapping, and then she whips out this flute, and I was blown away. Anytime someone can play an instrument, to me, that is just magical. That is like the girl in band class sitting in the back. That's the girl that I would've forced to be my best friend in high school. She's just wailing on this flute, and I was like, 'Okay, this has to happen. I want to photograph her.' And that was that. I had to."
David continued that she was everything that he expected her to be when he met her. He continued, "She really was what I was hoping. I kind of thought about her beforehand like, 'Oh, I hope she's fun and happy and laughing,' and man, she was all of the above, and just so cool to work with. We spoke in the back after the shoot, and she was lovely, just talking about a lot of other artists. I was touched by that, because she's not competitive in that way. She's like, 'There's room for everyone.' I'd be asking her questions, and she'd be like, 'Yeah, but I want to hear about you. Tell me how did this all start?' She's really curious about other people as well and she just seems so genuine. I kind of fell in love with her, for sure."