Celebrities
Leonardo DiCaprio's Girlfriend Camila Morrone Slams Back at Comments On Their Relationship and Age Gap
Once Upon a Time in Hollywood star Leonardo DiCaprio's girlfriend Camila Morrone has shut down haters who questioned the couple's 22-year age gap.
Hollywood actor Leonardo DiCaprio's girlfriend Camila Morrone hit back at trolls and shut them up for pointing out and making fun of the 22 years age gap between the couple. 22 year old Camila has been linked with 44 year old DiCaprio since a year now. She had shared a picture on Instagram of Lauren Bacall and Humphrey Bogart who defied critics and tied the knot with each other in 1945. "A love like this," Camila captioned the picture. It is pertinent to mention that they also had over a 20 year age gap between them just like Camila and DiCaprio.
The picture received a toand netizens made use of the chance to leave hateful comments on it. "I can't believe what a dork she is posting something like this," commented one user. It's obv a comparison to herself and Leo. Girl, where are your friends?? Somebody stop her." Another one said, "Leo only cares about your body" whereas one user stated that Camila's relationship with DiCaprio will be over once she turns 25 years old. This prompted Camila to give a befitting response to all the haters out there.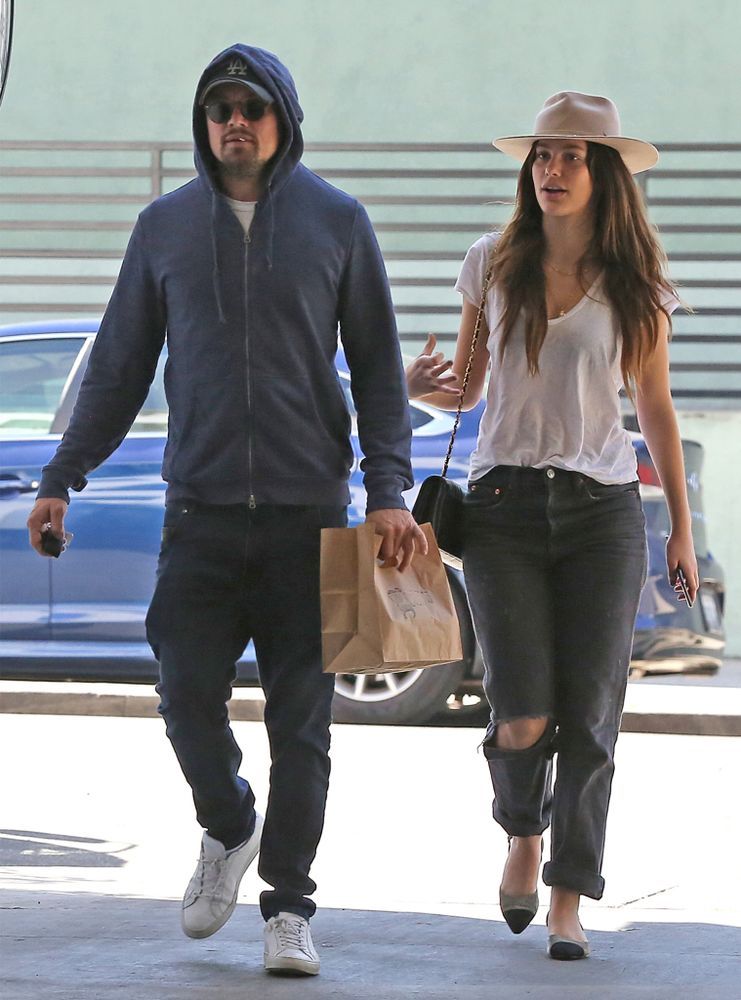 Leonardo DiCaprio and Camila Morrone snapped by paparazzi
She posted a now-deleted video on her Instagram story in which Camila said, "Good morning people and happy Friday. I just read some of the comments on my Instagram and...my God, people are so mean and full of anger with people that they know nothing about. I guess I just hope on this Friday that people learn to live with a little less hatred and place their time and interests elsewhere because living without hatred feels pretty good." A few days ago Camila had shared a picture from the premier of DiCaprio's latest film "Once Upon a Time in Hollywood." It was a red carpet event held in Los Angeles.