Bollywood News
Lady Gabriella's Wedding Was Truly a Gorgeous Affair
Lady Gabriella, the daughter of Prince Michael of Kent, got married recently and her wedding truly was a dream
Royal weddings have always been the center of attention of the media. And well, it's not just the media but people who can not have enough of their favorite royals. The past year has been currently happening in the House of Windsor. After the famous wedding of Prince Harry and Meghan Markle, Princess Eugene now is the turn of Lady Gabriella lovingly known as Ella. Windsor Castle has been the center of joy for all.
Lady Gabriella Marina Alexandra Ophelia Windsor is the daughter of Prince Michael of Kent who is the first cousin of the monarch Queen Elizabeth. She is 50th in line to the throne following her father Prince Michael who stands on the 46th rank.
Lady Gabriella is a writer by profession. Maybe a lesser known fact is her ex-fiance Aatish Taseer who is also a journalist. She has also been the center of some uncomfortable controversies but that was just the talk of past. Her husband Thomas Kingston is also rumored to have dated Pippa Middleton before marrying Ella.
She got married to Thomas Kingston, 40, on May 18th,2019 at the Windsor castle. The reason to choose this venue was her fond memories from childhood Christmas.
The wedding was more of a private yet fairytale affair attended by the close family members and friends.
Here are some quick details from the wedding.
The wedding gown was by Luissa Beccaria.
According to the designer, 
''The silhouette is fitted at the front with a train to add volume, incorporating subtle shades of blush, something Lady Gabriella Windsor dreamed of having. The dress is entirely in Valencienne écru lace layered with ribbons of flowers and buds. The blush color is the result of various under layers of organza and tulle that give body to the dress, overlaid with the off-white lace to create delicate lights and shadows.
Paying respects to the Queen who attended the wedding in a red dress
Lady Gabriella Windsor with her father Prince Mike of Kent
In attendance, there was also Pippa Middleton who happens to be the groom's ex.
Prince Harry was the surprise guest who made sure to attend the cousin's wedding leaving baby Archie home. (Picture attached in the email.)
We wish the very best to the newlywed royal couple. We also hope that Lady Gabriella continues to flash her beaming smile and radiant persona in the light of Thomas Kingston's love forever.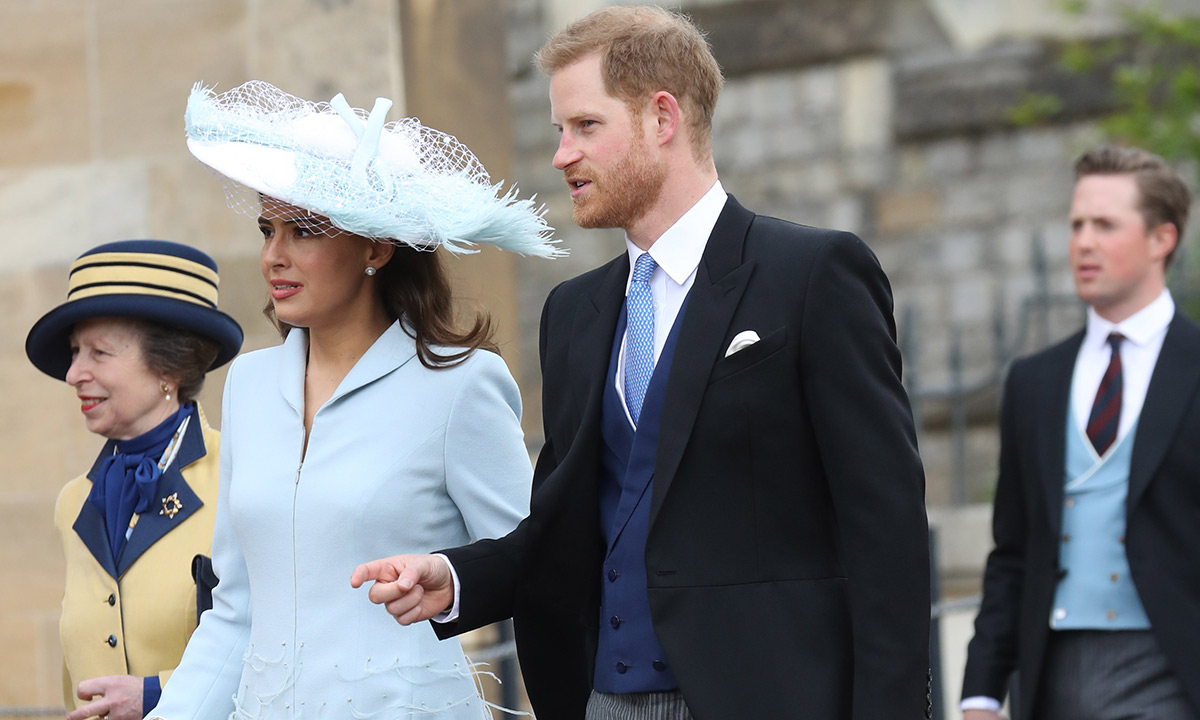 Prince Harry