Bollywood News
Kunal Kemmu and Soha Ali Khan enjoy Dinner Date
Kunal Kemmu and Soha Ali Khan got married in the year 2015. Together they have a daughter named Inaaya Kaumi Kemmu.
Kunal Kemmu and Soha Ali Khan are the celebrity couple which proved that it requires only love to come together and live a blissful time. While most of the marriages are based on practicalities and common grounds, Kunal Kemmu and Soha Lai Khan had nothing in common except for working in Bollywood when they fell in love. According to Kunal Kemmu, when he saw Soha Ali Khan writing an article for her Oxford University Magazine he was intimidated right away although he was taken in awe by her beauty. Soha Ali Khan, on the other hand, knew she did not have much to talk with her muscular co-star because there seemed nothing in common.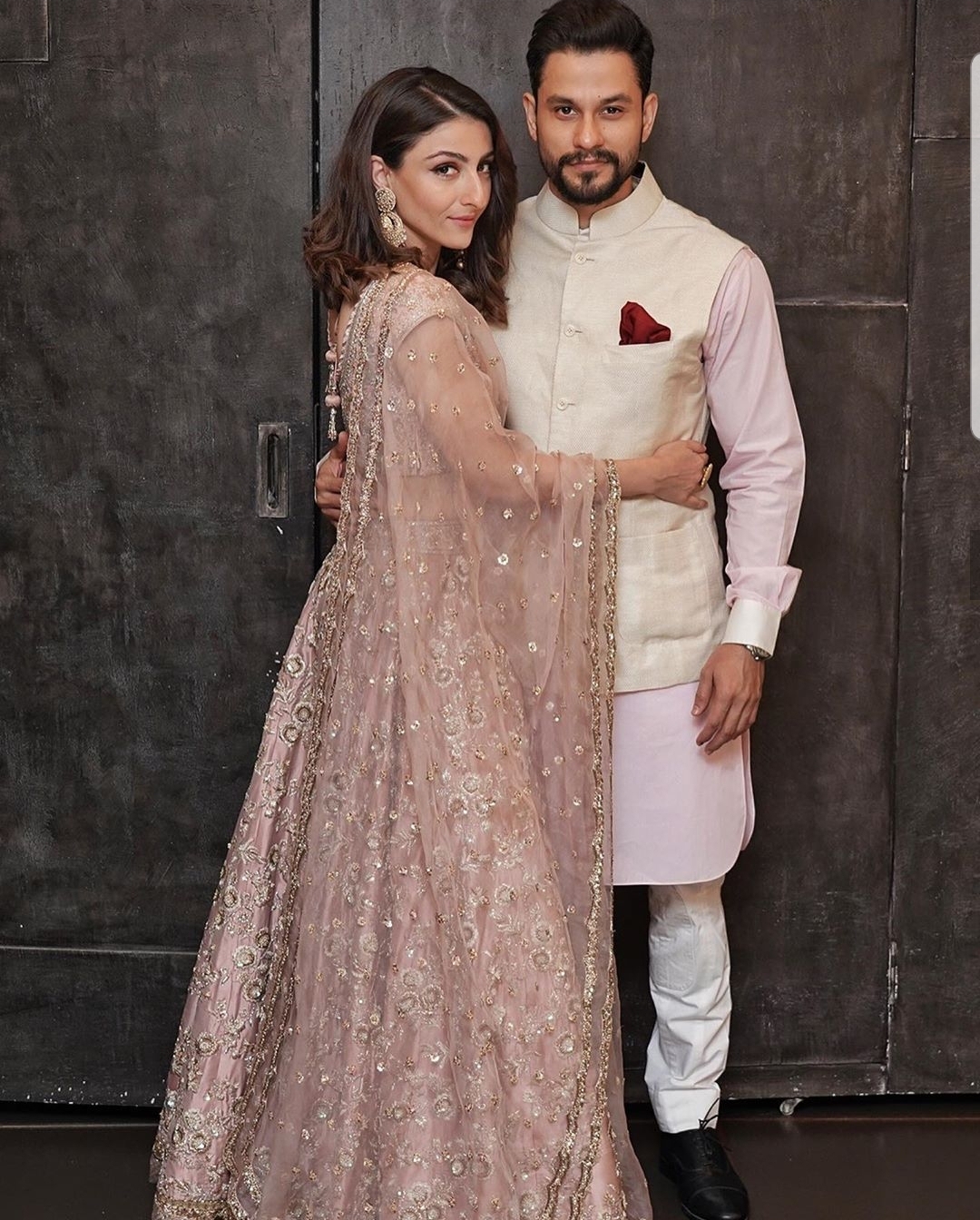 Kunal Kemmu and Soha Ali Khan
However, the two not only fell in love but stayed together and later also got married. Together they have a daughter named Inaaya Naumi Kemmu who is the apple of both her parents and the public eyes.
Kunal Kemmu recently shared a picture with wife Soha Ali Khan as the couple stepped out for a dinner date. Soha Ali Khan usually prefers staying away from makeup highlighted her eyes with black eyeliner and sported a wide smile as she held her husband's back. Soha Lai Khan was dressed in a red silk kurta with a grey shawl. Kunal Kemmu, on the other hand, wore a black shirt with a P cap smiling shyly yet oozing happiness.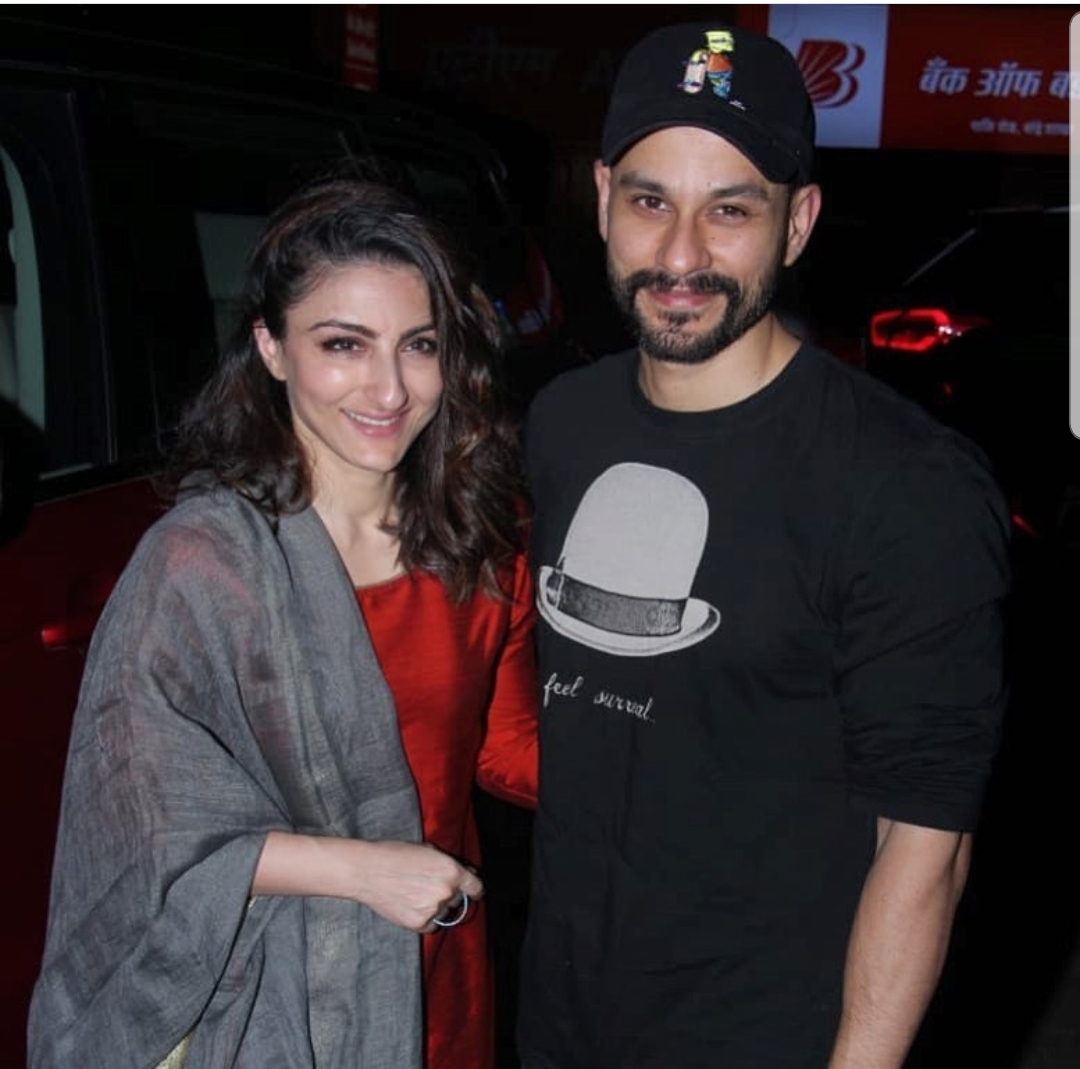 Kunal Kemmu and Soha Ali Khan
Soha Ali Khan is the youngest sister of Saif Ali Khan and the daughter of the famous actress Sharmila Tagore and her husband Nawab Mansoor Ali Khan Pataudi. According to her mother, Soha Ali Khan was always a studious and smart child who studied in the most prestigious universities like Oxford and London School of Economics. She had no intention of joining the film industry until she moved to Mumbai to work in City Bank and stay with her brother Saif Ali Khan. This was the time when Soha Ali Khan found her true calling and joined the film industry to her family's dismay and disappointment. Soha Ali Khan is also a published author.