Bollywood News
Kunal Kamra and Vir Das' Twitter Banter Is Doing Rounds
Kunal Karma and Vir Das, both successful comedians, recently had a banter on twitter which is being closely followed by their fans.
Both Kunal Karma and Vir Das are famous comedians of India. While Kunal Kamra has been mostly India –centric with his work revolving around the political satire against the extreme right-wing, Vir Das has a more international take towards his work. Although Vir Das was born in India, he spent the major part of his childhood in Nigeria. Vir Das has worked in famous films like Delhi Belly, Badmaash Company, and Go Goa Gone. He had his Netflix show named Abroad Understanding and also made his debut in the American television with the show Whiskey Cavalier. Both these famous comedians are vocal on Twitter.
Vira Das recently posted on his Twitter about the success of his show claiming himself to be the first Indian to sell out in Town Hall, New York. Vir Das said, 'New York. I'm just gonna be honest. There's like 100 tickets left for my show on Friday at Town Hall. We're optimistic, but to be safe...wanna just get some, or tell friends so I can be the first comic from India to sell out that legendary room?'
Kunal Kamra could not stay shut and pointed out that Zakir Khan was the first Indian comedian to have the honor. He replied, 'Congratulations Zakir Khan for being the second Indian comedian to sell out the prestigious Town Hall in NewYork last year...'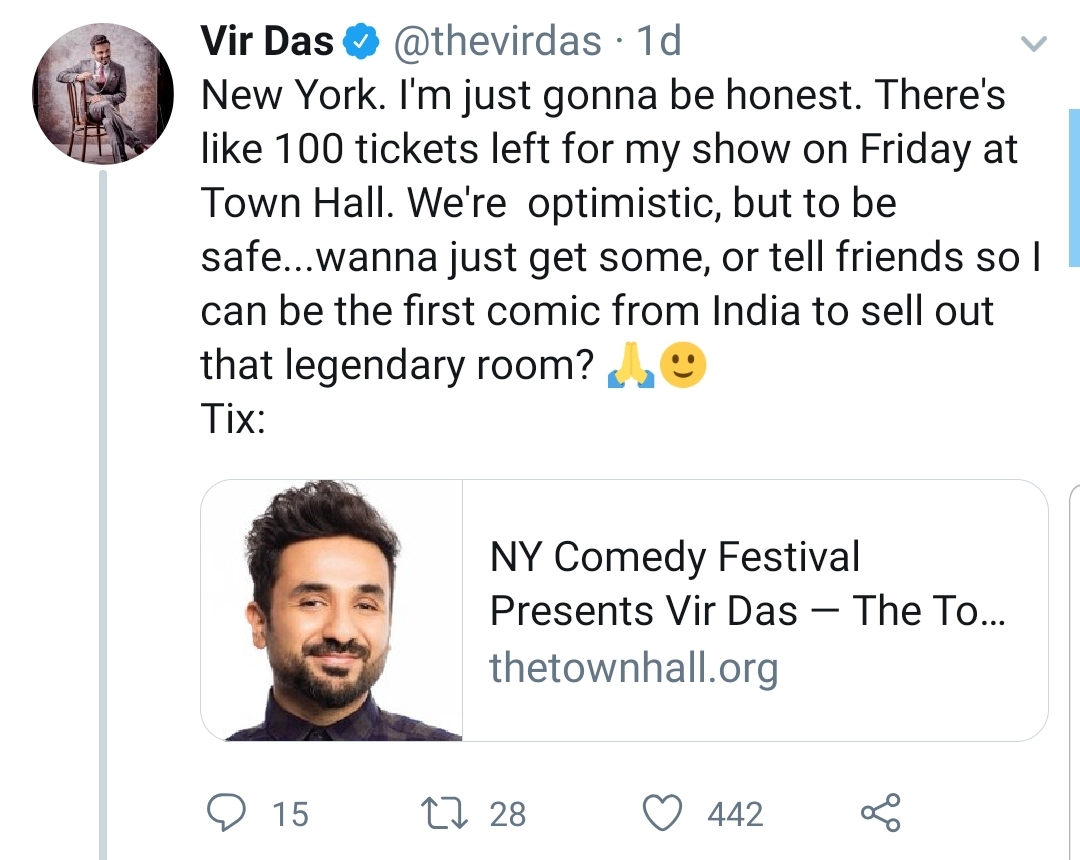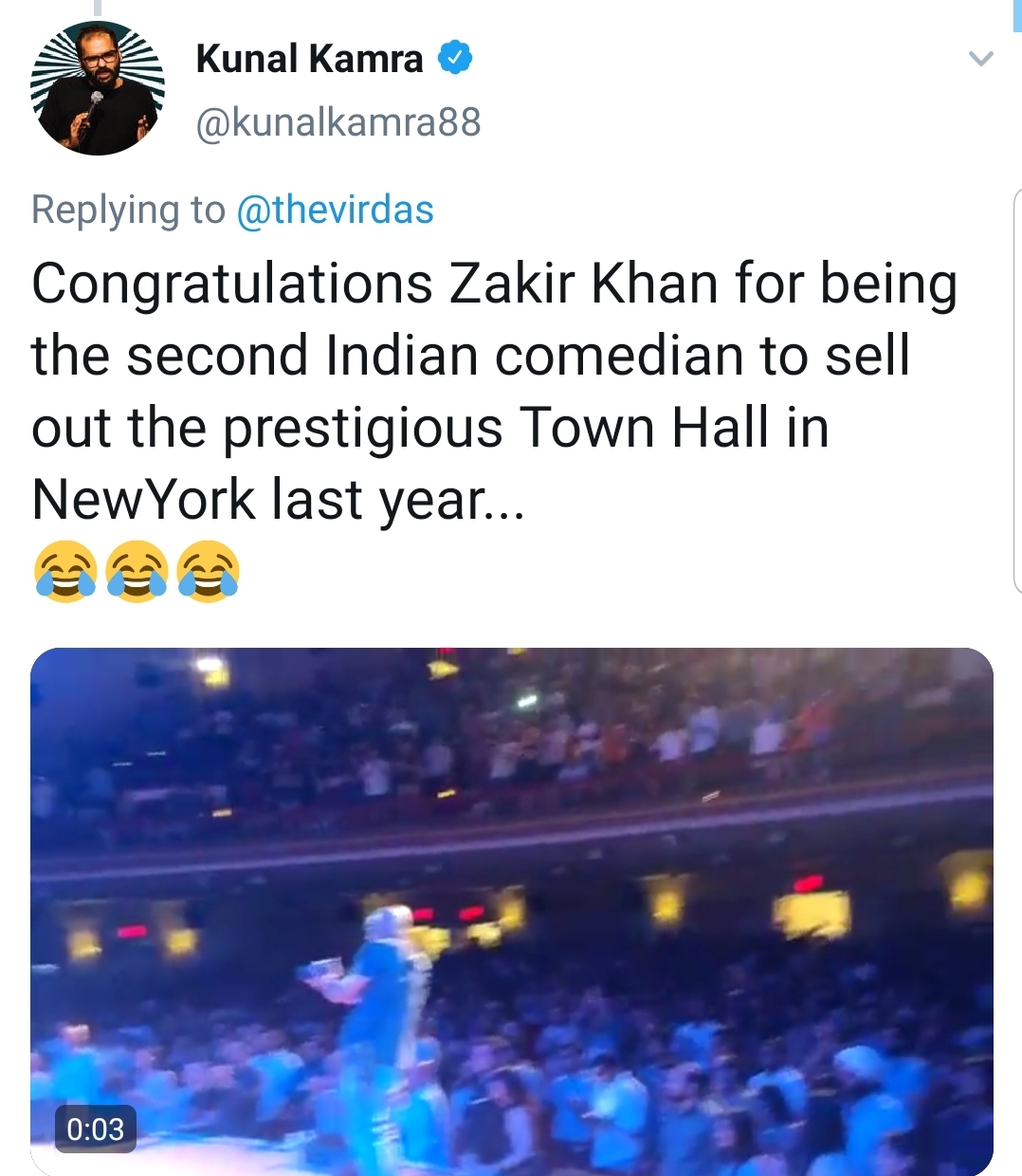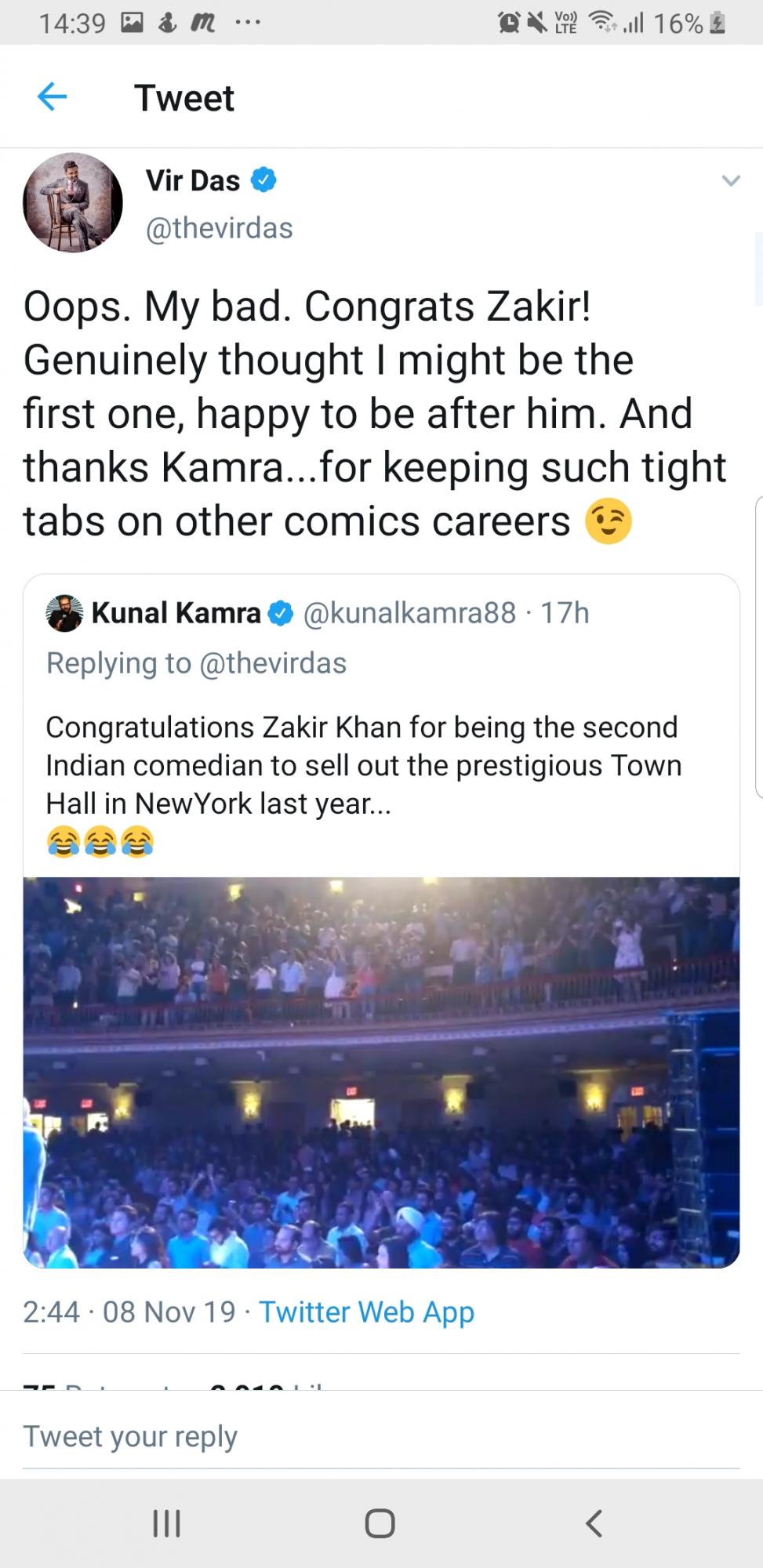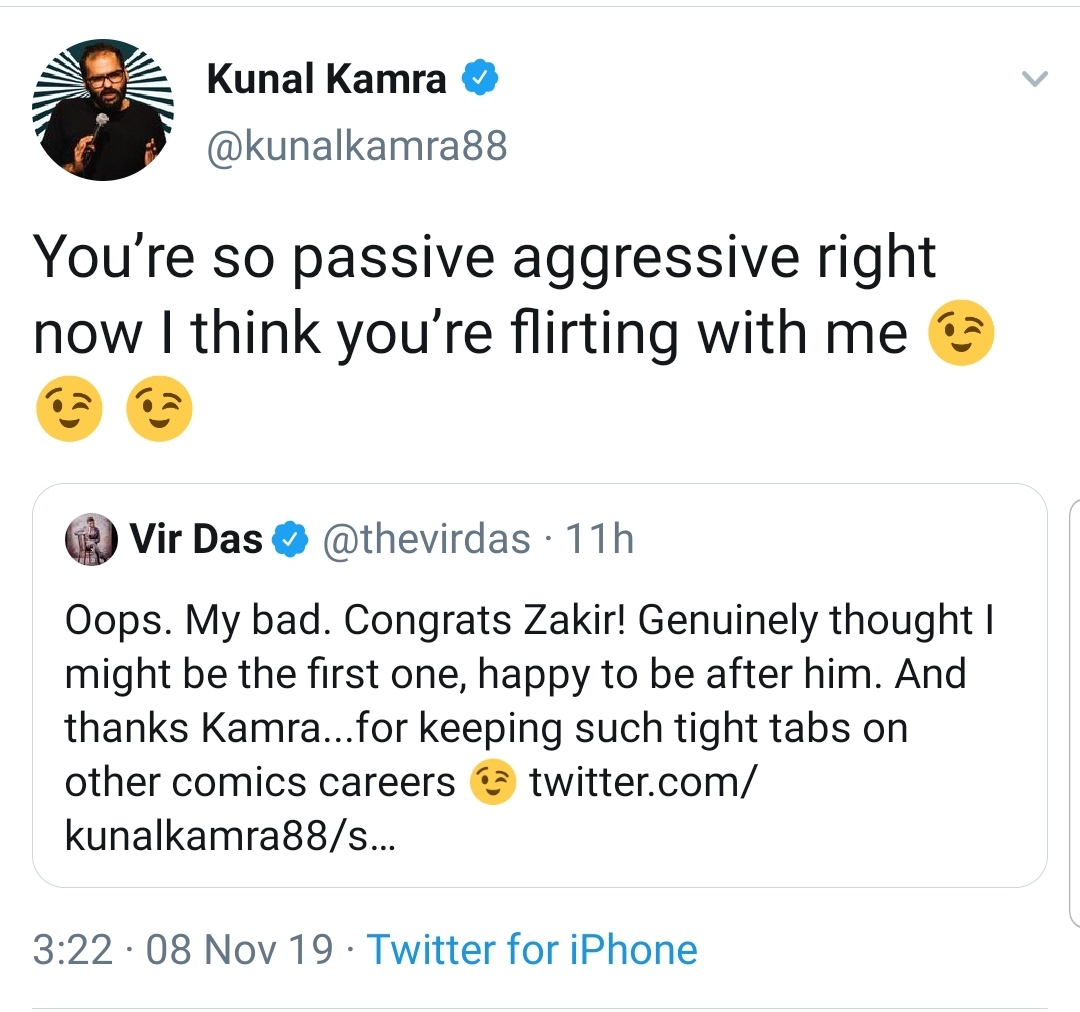 Vir das acknowledged his mistake but also took a slight dig at Kunal Kamra saying, 'Oops. My bad. Congrats Zakir! Genuinely thought I might be the first one, happy to be after him. And thanks Kamra...for keeping such tight tabs on other comics careers.'
Kunal Kamra was intelligent enough to pick the sarcasm and hence replied, 'You're so passive aggressive right now I think you're flirting with me.'
Their Twitter banter showed their fans how to stay civil despite having a difference.
Kunal Kamra started his career from advertising and ventured into comedy in November 2013. Kunal Kamra received great success in no time and was greatly appreciated for his unconventional comedy. However, Kunal Kmara's journey has not been thought-out. Unlike the rest of his contemporaries, Kunal Kamra did not rush for Netflix and Amazon Prime shows either. He is often criticized on social media by the right-wing supporters. Kunal Kamra is known for his political satire critical of the right-wing BJP government and the current Indian Prime Minister Narendra Modi. His show 'Shut Up Ya Kunal' is both popular and unpopular among the masses for the same reason.