Kriti Sanon Departs For New York Fashion Week With Sister Nupur Sanon
By Masala.com Reporter Monday, 09 September 2019
Kriti Sanon was papped at the airport on her way to the prestigious New York Fashion Week, where she will be joining other Bollywood superstars like Priyanka Chopra and Deepika Padukone.
Kriti Sanon is all set to take on New York City as she will be attending the super prestigious New York Fashion Week Autumn Winter 2019, which began last week! Kriti's appearance at the upcoming show is certainly well-anticipated, as she will be the third Bollywood actress in attendance, the first two being superstars Priyanka Chopra and Deepika Padukone. The actress was spotted earlier today at the airport on the way to the big city and was accompanied by her younger sister, Nupur Sanon. As always, the gorgeous Kriti looked totally fabulous in her airport style and Nupur certainly didn't hold back either!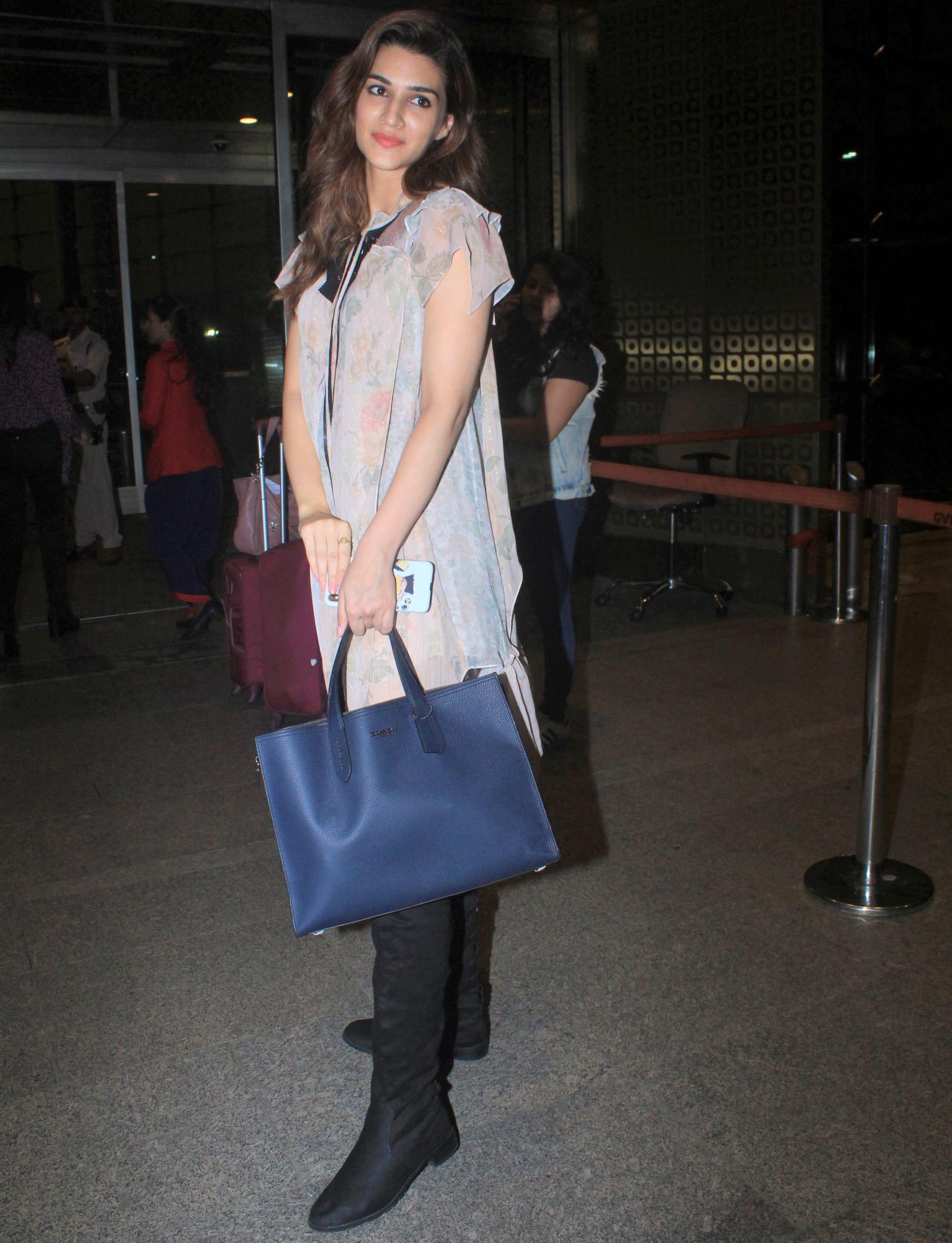 Kriti rocked her feminine charms in a super pretty ensemble decked up in florals.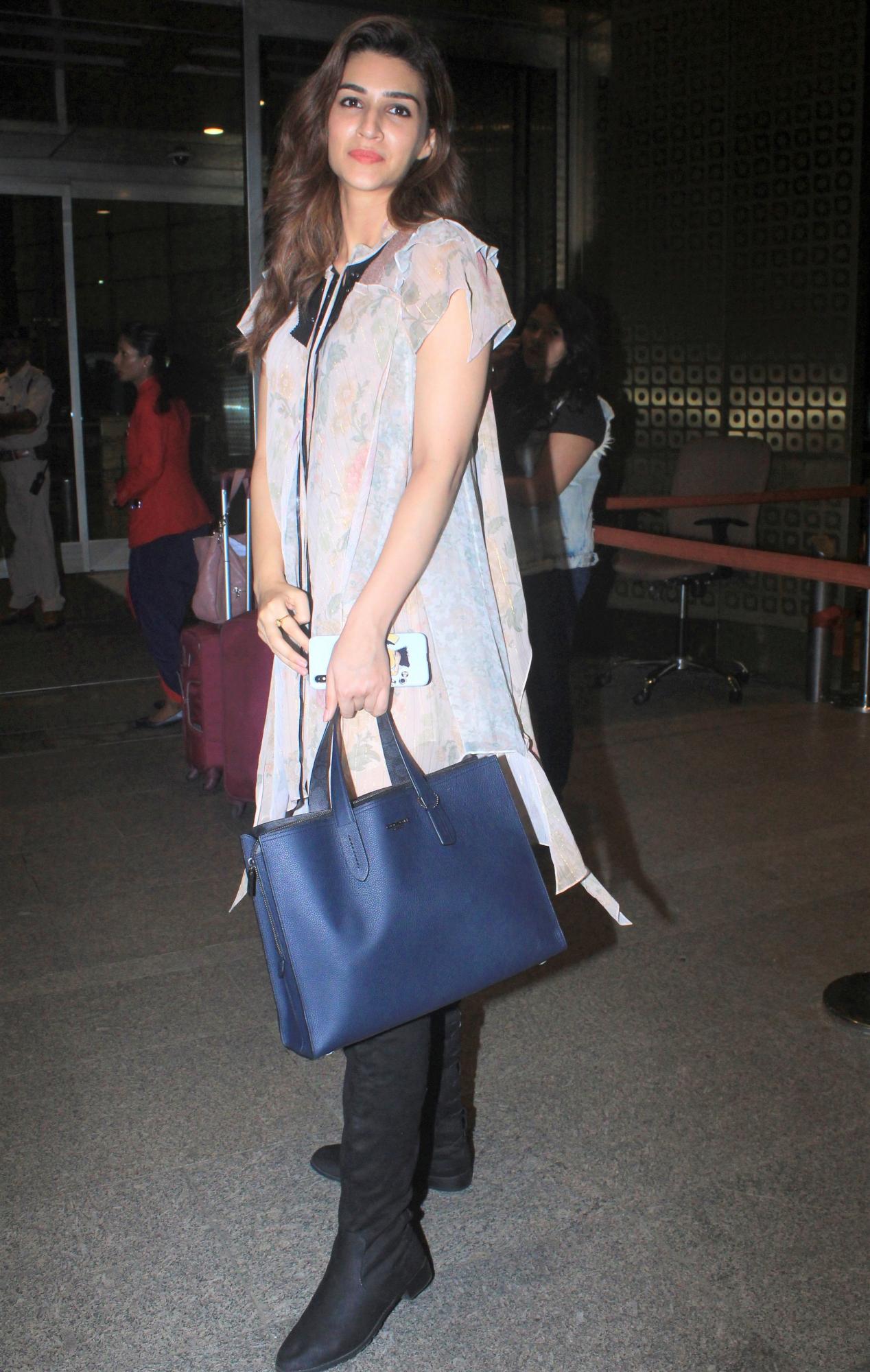 She added a bit of edge to the overall look with a stylish pair of knee-high boots. We are also loving the deep blue bag to round it off!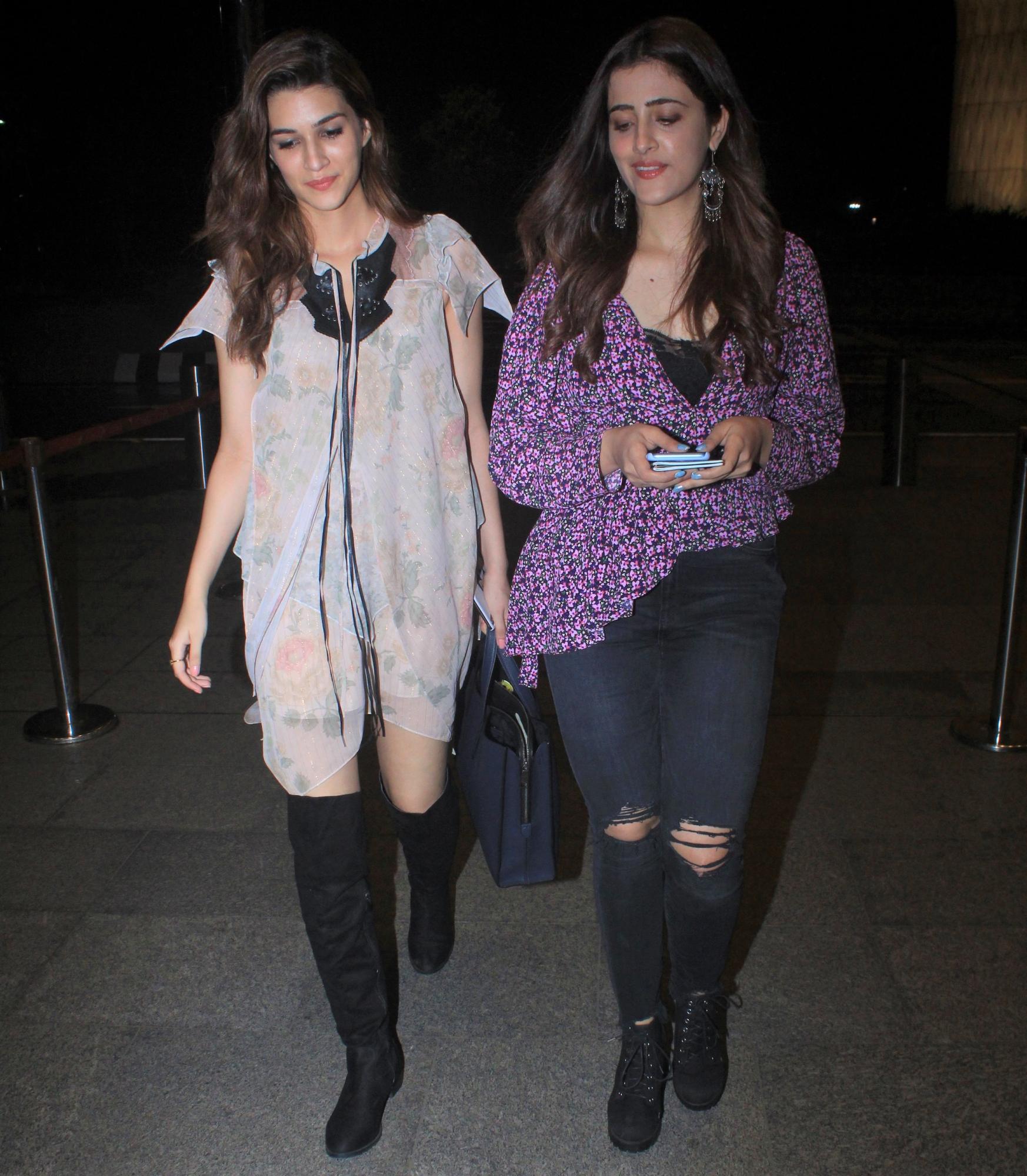 As for Nupur, she also followed the floral trend with an intricately patterned blouse.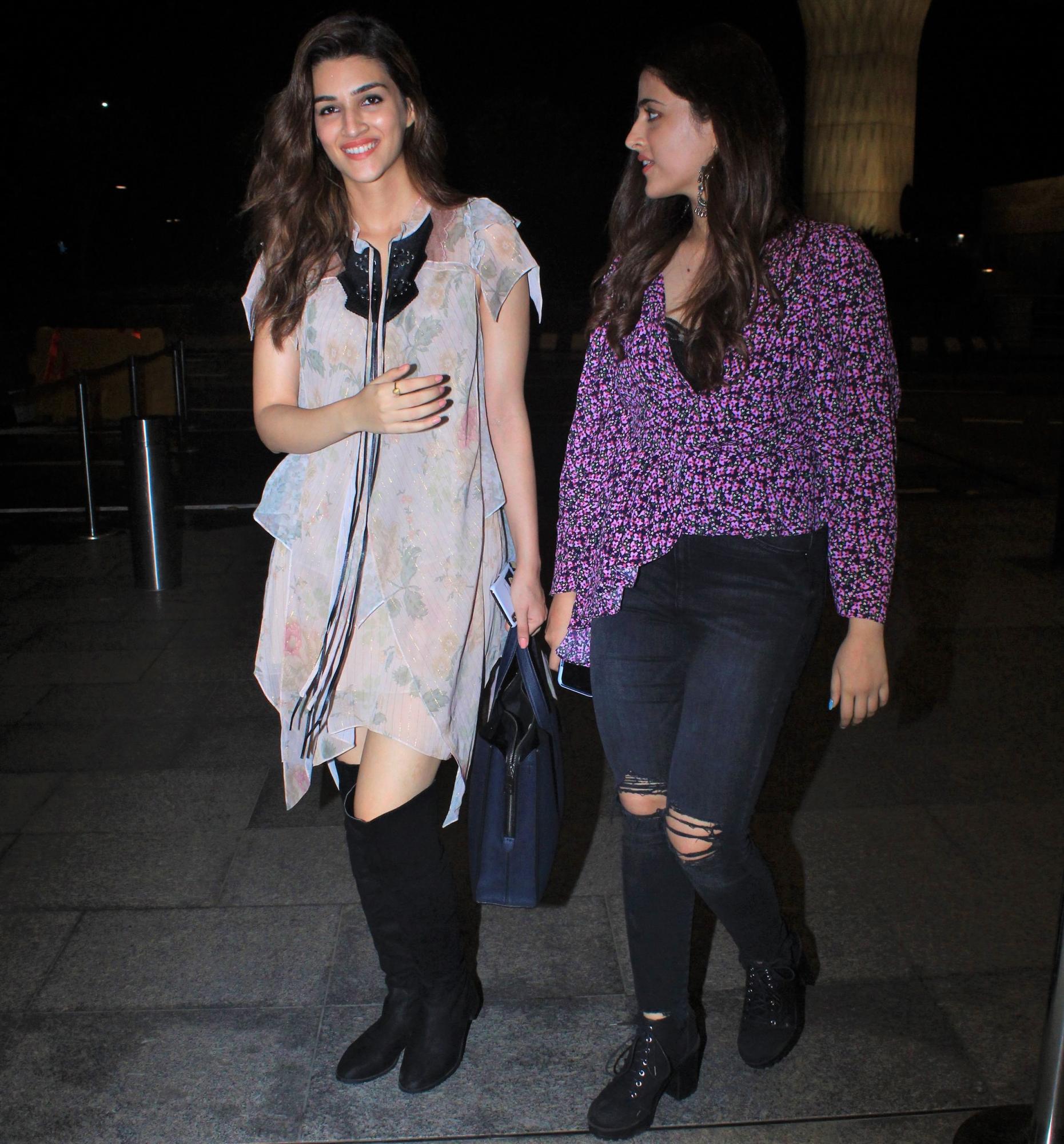 She opted for a simple pair of ripped black jeans and laced-up boots.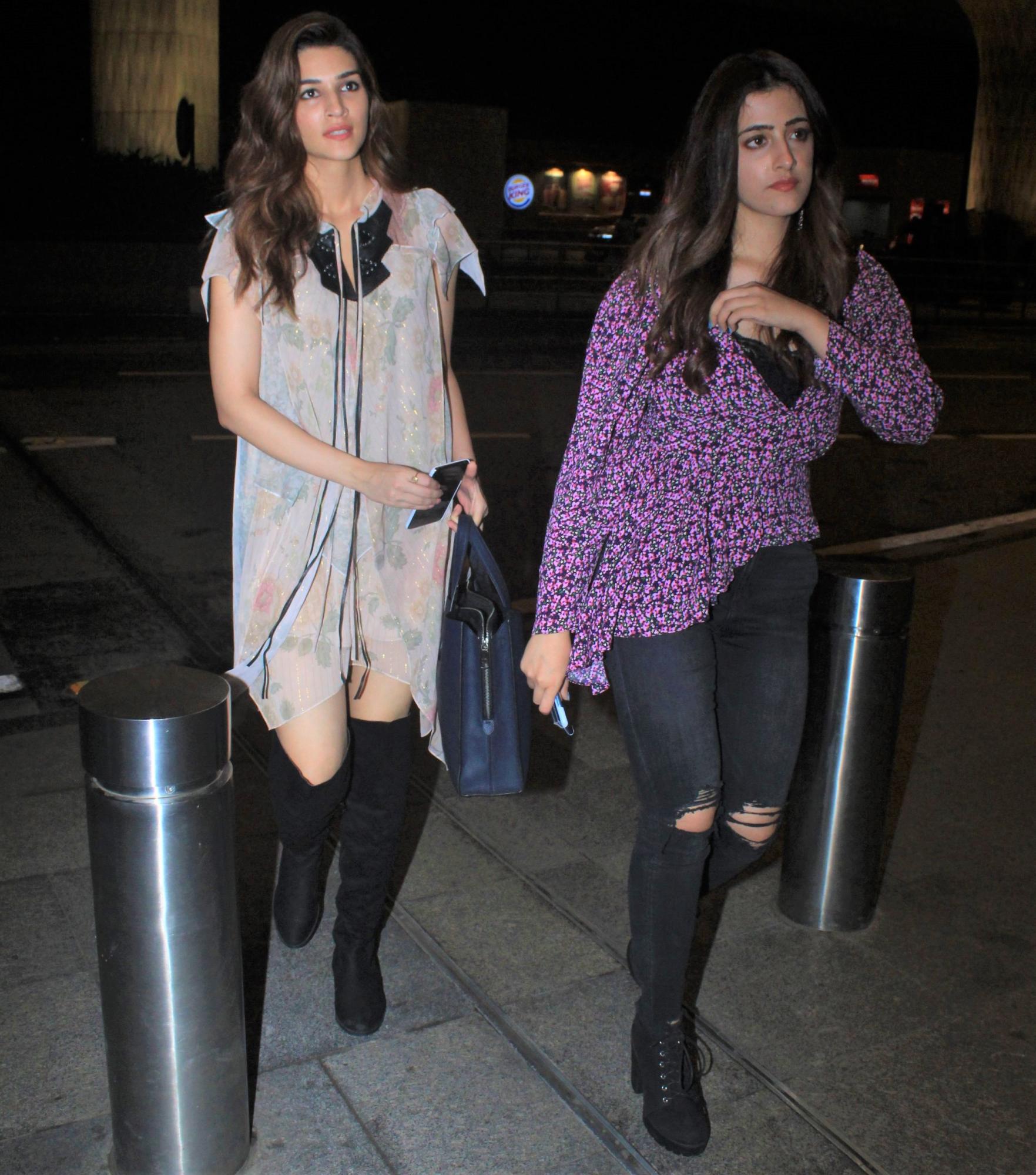 It's safe to say that Kriti is super excited about getting the chance to attend NYFW. When interviewed just a few days ago, the actress opened up about her feelings on the show, saying, "I am looking forward to the trends that will be showcased on the runway as well as the creativity that these designers bring to the table. New York is one of the most cosmopolitan cities that brings together high-fashion and luxury to create styles which will be in vogue for the long run." Kriti will be the fashion show for the acclaimed brand Coach, which will take place tomorrow. As for Nupur, the young girl is apparently gearing up to follow in her big sis' footsteps and make her foray into Bollywood! No word yet has come out about her official debut but it looks like it's only a matter of time before we will be seeing her take on the big screen.
For all the latest Bollywood News and gossip, follow us on Twitter & Instagram, like us on Facebook and subscribe to our channel YouTube. New videos up every day!
Comments