Recipes
Kourtney Kardashian Favourite Chocolate Chip Banana Bread Is Perfect For Your Healthy Mornings
Kourtney Kardashian gluten-free Chocolate chip banana bread is a perfect healthy alternative to your sugar cravings.
With the launch of her new life and style website Poosh, Kourtney Kardashian has given her followers a chance to peek into her lifestyle. By looking at her lifestyle, it is quite clear that Kourtney does not mess around when it comes to her diet and fitness routine. The 40-year old mother of three follows a combination of intense workouts and an all-natural diet plan that is devoid of gluten and dairy products.
Kourtney has long endorsed an organic, dairy-free keto diet that almost completely omits artificial products in favour of natural ingredients so much so, that she even makes sure her children Penelope, Mason, and Reign eat organic almost all the time.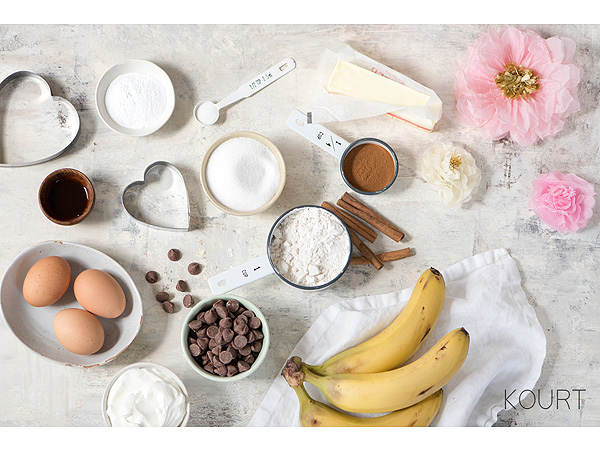 Ingredients for chocolate chip banana bread via Kourteney Kardashian
For all the hard work she does, which is also majorly documented on Keeping Up With The Kardashians, Kourtney is super proud of her hard-earned body at least, according to her Instagram. Recently the eldest Kardashian posted her favourite Chocolate chip banana bread recipe on her website and we couldn't help but share it with our followers.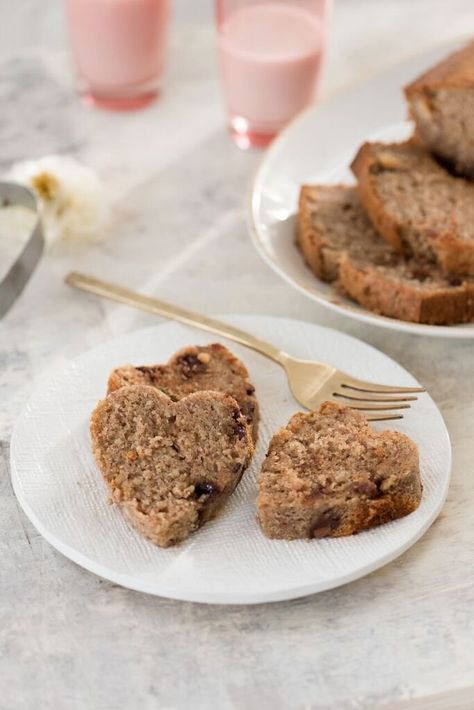 Chocolate chip banana bread via Kourtney Kardashian
Gluten-Free Banana Bread Recipe:
Kourtney Kardashian has recently shared her recipe for gluten-free chocolate chip banana bread. Serve it fresh for breakfast or an afternoon (and/or) midnight snack—either way.
Ingredients:

1.   4 organic overripe bananas
2.   1 cup of organic coconut sugar
3.   1/4 cup melted organic coconut oil
4.   1 3/4 cups organic blanched almond flour
5.   1/2 cup organic tapioca flour
6.   1 teaspoon baking soda
7.   1/2 teaspoon baking powder
8.   1 teaspoon cinnamon
9.   1/4 teaspoon fine-grain salt
10.            4 large organic eggs
11.            3/4 cup Lily's Dark Chocolate Chips (can substitute nuts of your choice)

Instructions:
·      Preheat oven to 350° F.
·      Mix all dry ingredients in one bowl and all wet ingredients in another.
·      Slowly add the wet ingredients to the dry mix bowl and mix it together.
·      Fold in your choice of chocolate chips or nuts.
·      Pour the batter into a medium loaf pan and bake for 50-60 minutes.

Recently the 18th season of "Keeping Up With the Kardashians" showed how Kim and Kourtney got into a feud because Kourtney wants to focus more on a family. Kourtney confirmed to Entertainment Tonight that she was "not saying goodbye" to "Keeping Up With the Kardashians" completely, but had decided to "spend more time as a mom and put more of my energy there."