Bollywood News
Konkona Sen Sharma: 'I Never Felt I Belonged'
Konkona Sen Sharma talks to celeb blogger MissMalini on her new film and why it's so special for her
From being a fine actor in films such as 'Page 3', 'Omkara', 'Lipstick Under My Burkha' and 'Wake Up Sid' to being an even finer director with 'A Death In The Gunj', Konkona Sen Sharma's talent knows no bounds. Her work speaks for itself and therefore, it's no surprise that we are looking forward to her next film, 'Monsoon Date.' Here's our tête-á-tête with the Bong beauty.
We loved the trailer of 'Monsoon Date', Konkona! The trailer doesn't give out much, so could you please tell us a little about the film.
It's a very unusual story because I play a transgender person, and the writer, Gazal herself has been so vocal and beautifully inspiring about her story as a transgender person. I knew it will have this authenticity to it and is an important story to tell. This film is about love, yes, but so are most films, shows, songs, and almost everything, right?! But, we only like to see a particular kind of people fall in love. We never see old, fat, dark or people with different orientation falling in love. But I am sure they fall in love too. Everybody experiences loss, rejection and everybody wants to be accepted and loved. In this film, we get to see a section of society that is represented in a manner that we don't see normally.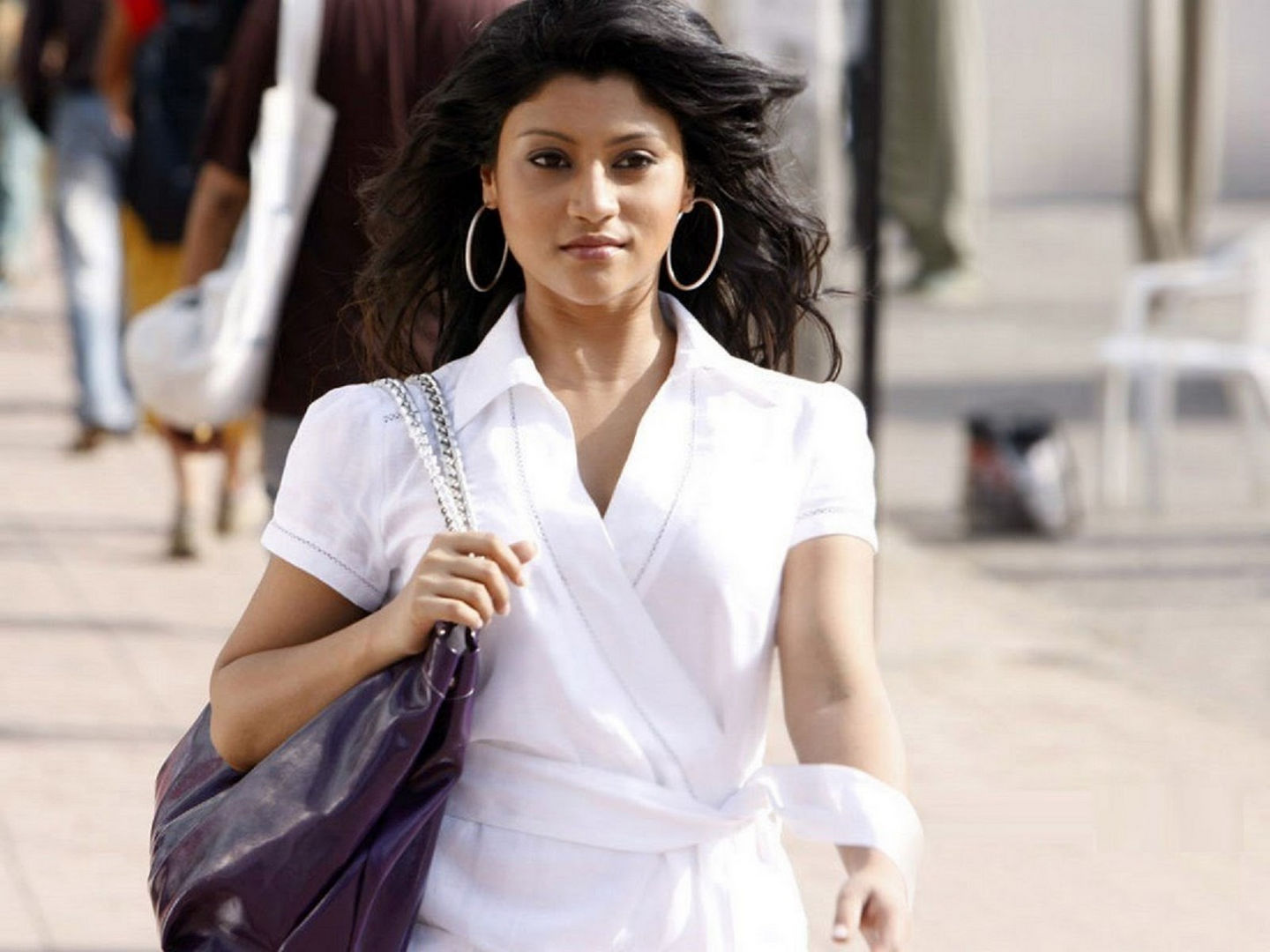 This isn't the first time you are doing a film that talks about the representation of certain sections of people in society. Like, you did 'Lipstick Under My Burkha' for instance. Was there a similar thought process while choosing to do this film?
I myself, all my life never felt that I belong, it was there even in the film I directed where the main character is very much based on me. I always had this sense since I was a kid. So I am very much interested and I naturally gravitate towards the underdog. I find that very interesting, to see who is really left behind. Because probably I never really fit in conventionally. Maybe because my mother was an actor or my parents were separated, or my mother was very different, because of which I had an unconventional upbringing compared to the other kids. Also, I have been very lucky that they have come to me. I mean, Alankrita need not have come to me with Lipstick, or Tanuja need not have come to me with this. So I am so grateful and glad, whenever I get an opportunity like this, I try to take it up.
Someone from the industry you think is doing a good job?
Alia, I feel, because she is a great actor and among the men, I would say Ranbir.
Watch the trailer for 'Monsoon Date' here: