Bollywood News
Koffee With Karan 6: Jaya Bachchan Warned Karan Johar Before The Bachchan Siblings Graced The Couch!
Will 'Koffee with Karan' lose its sting with host Karan Johar and his guests taking the 'safe' approach?
Looks like Karan Johar's talk show might lose its sting a bit after the Hardik Pandya controversy. Karan, whose sense of humour and fun line of questioning has often landed his guests in the soup, is himself exercising caution, say sources. Also, celebrities may now be thinking twice about what to say and what not to say, so that they don't end up confessing things they will regret later!
Case in point: the last episode with Abhishek and Shweta Bachchan. Everyone who watches the Sunday-night episode of  Koffee With Karan noticed the restraint exercised over the conversation that host Karan  Johar had with the Bachchan siblings. A source close to the Bachchans reveals  Johar was "instructed" to restrain himself and so were Abhishek and Shweta, by none other the Bachchan matriarch Jaya Bachchan.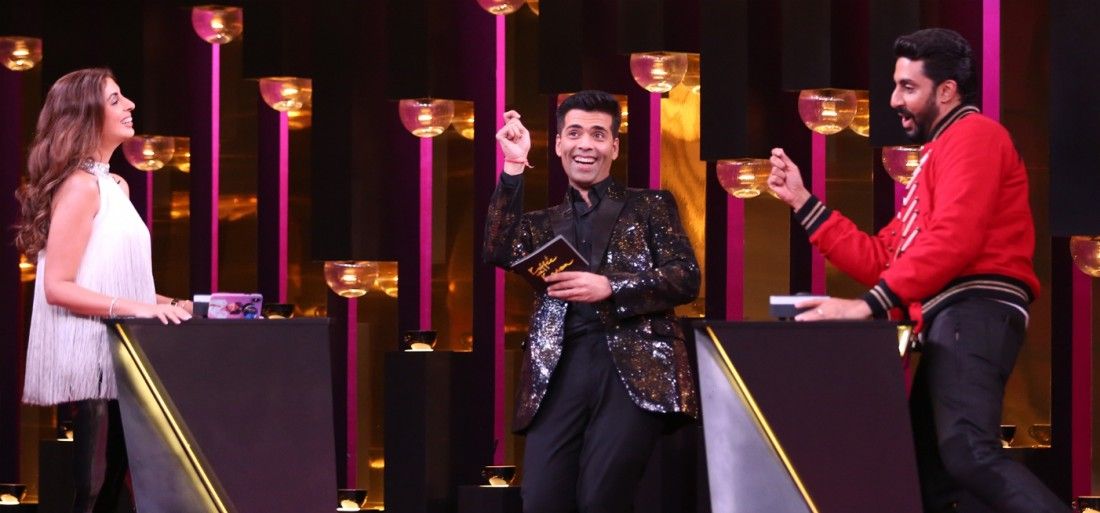 Karan Johar has some fun with siblings, Shweta Bachchan and Abhishek Bachchan 
"She personally warned her two children against getting provoked into saying things they would regret later. She also told Karan to watch his mouth! This, in any case, he's doing post the uproar over Hardik Pandya's statements. But Jayaji counselled Karan against asking controversial provocative questions."
Ironically there was more talk about Jaya Bachchan on the show than anyone else. Shweta revealed how Abhishek was the favourite of his mother and could get his way with her. The duo also spoke about Jaya Bachchan's run-ins with the paparazzi and why she hated intrusive photographers.