Koffee With Karan 6: Shahid Kapoor Goes Candid About His Exes and Ishaan Khattar Made A Memorable Debut
The latest episode of Koffee With Karan was quite an entertaining one, here's why!
The latest episode of Koffee With Karan Season 6 saw siblings Shahid Kapoor and Ishaan Khatter grace the couch together for the first time. Shahid was at his candid best as he revealed a lot about his equation with other B-town celebrities. He also opened up about his parents' separation and his love for his family.
Here are the highlights from the show-
Shahid Kapoor Speaks About His Exes
Shahid Kapoor frankly spoke about some of his ex-girlfriends. As opposed to other actors remaining tight-lipped about their personal lives, Shahid was more than happy to oblige Karan when he asked him about all his exes. Shahid spoke about recently bumping into Kareena Kapoor Khan, and congratulating Priyanka Chopra on her wedding to Nick Jonas. He also revealed that he's not on "best terms" with any of his exes. He also mentioned how his relationship with Kareena was long term, while the one with Priyanka was shorter. His marriage advice to Ranveer was to love Deepika as much as Rana Rawal Ratan Singh loved Padmavati and to Nick Jonas, "Never back down, you are with the original Desi Girl."
Ishaan Khatter Tries Being Dodgy
Not one, not two, but, according to rumours or 'conjecture' just like Karan Johar says it, Ishaan Khatter has dated three women who were about to make their debut on the big screen. Karan questioned Ishaan about his dating life, the actor has reportedly dated Sara Ali Khan, Tara Sutaria and is now dating Janhvi Kapoor. While most questions left Ishaan awkward, big brother Shahid enjoyed the show from the sidelines but also backed his brother in some instances. Ishaan also called Janhvi "bae" in the rapid fire round!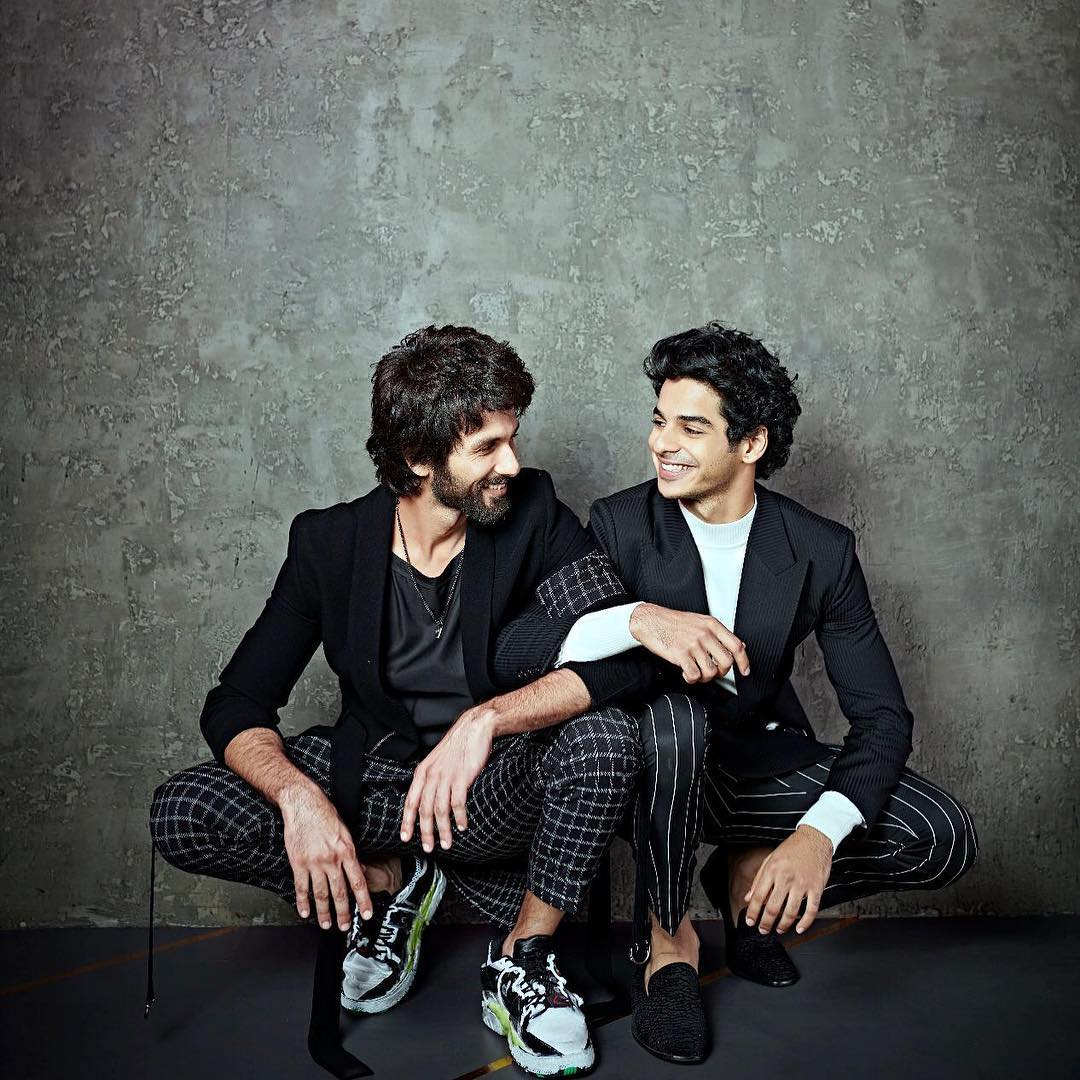 Shahid Kapoor and Ishaan Khatter on the sets of 'Koffee With Karan'
The Bond of the Brothers
Shahid mentioned how proud he felt about coming to the show with his half-brother. Ishaan said Shahid is more proud of him for appearing on Karan's show then he is at his movie screenings. "When my mom got married for the second time she was pretty clear she didn't want a second baby because she felt like, you know, it was pretty late, she got married in her early 30s. I kept pestering her saying that it is not fair, I deserve a sibling. And she literally had Ishaan for me. I begged her for two or three years. And finally, she gave in and said 'Alright, I am going to have one," he said.
It's safe to say that he doesn't regret it till date!
Honesty Galore!
If KJo had a check-list, Ishaan kept ticking the boxes. Older woman - Check, Lap Dance - Check, Stalked an ex - Check, Bought lingerie for someone – Check and Shahid Kapoor wasn't far either. Shahid claimed that he has had more flop films in his 15-year career in Bollywood than any other actor. The actor poked fun at some of his own film choices.
We definitely loved the honesty!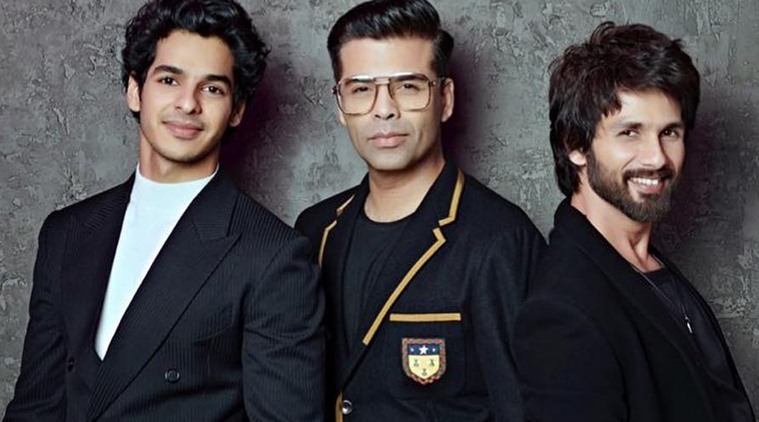 Ishaan Khatter, Karan Johar and Shahid Kapoor
The Spot-on Rapid Fire
Shahid Kapoor was in no mood to please anyone and answered every question thrown at him honestly. When asked to choose who, according to him, is more talented between Priyanka and Kareena, he stated that Priyanka is more hardworking while Kareena is more. He also chose Saif Ali Khan as his preferred co-star over Ranveer Singh. Alia or Deepika, the co-star more fun to work with? "Alia," said Shahid with a straight face. He also spoke of the relationship with his Padmaavat co-stars, "My relationship status with most of the industry is zilch. Honestly, Deepika, Ranveer and Sanjay sir never became a part of my friend circle as such. I think it was more a professional thing. And it's not the status was different and it's changed in any manner. We connected when we were working and now we don't have any connection," he said.