Celebrities
Kiara Advani Heavily Trolled by the Netizens for Dabboo Ratnani Calendar Shoot
Kiara Advani recently did a photoshoot with Dabboo Ratnani for his 2020 calendar.
Kiara Advani recently had the privilege to work with the illustrious photographer Dabboo Ratnani for his famous calendar. Dabboo Ratnani's calendar usually has the most celebrated Bollywood actors and actresses. Hence, becoming a part of Dabboo Ratnani's calendar is on every starlet's checklist. One always expects something unusual from Dabboo Ratnani and needless to say that this year's calendar was no less. While the actors proudly shared the images on their respective social media accounts, some were noticed more than the others and for different reasons. Kiara Advani was among the most notably discussed ones as she was pictured wearing a giant leaf coming out of it like a flower.
While the shot was creative and aesthetically fresh, the netizens could not keep calm and took this opportunity to spice up their meme folders.
Most of the people dressed Kiara Advani in the saris of their choice turning fashion designers for memes.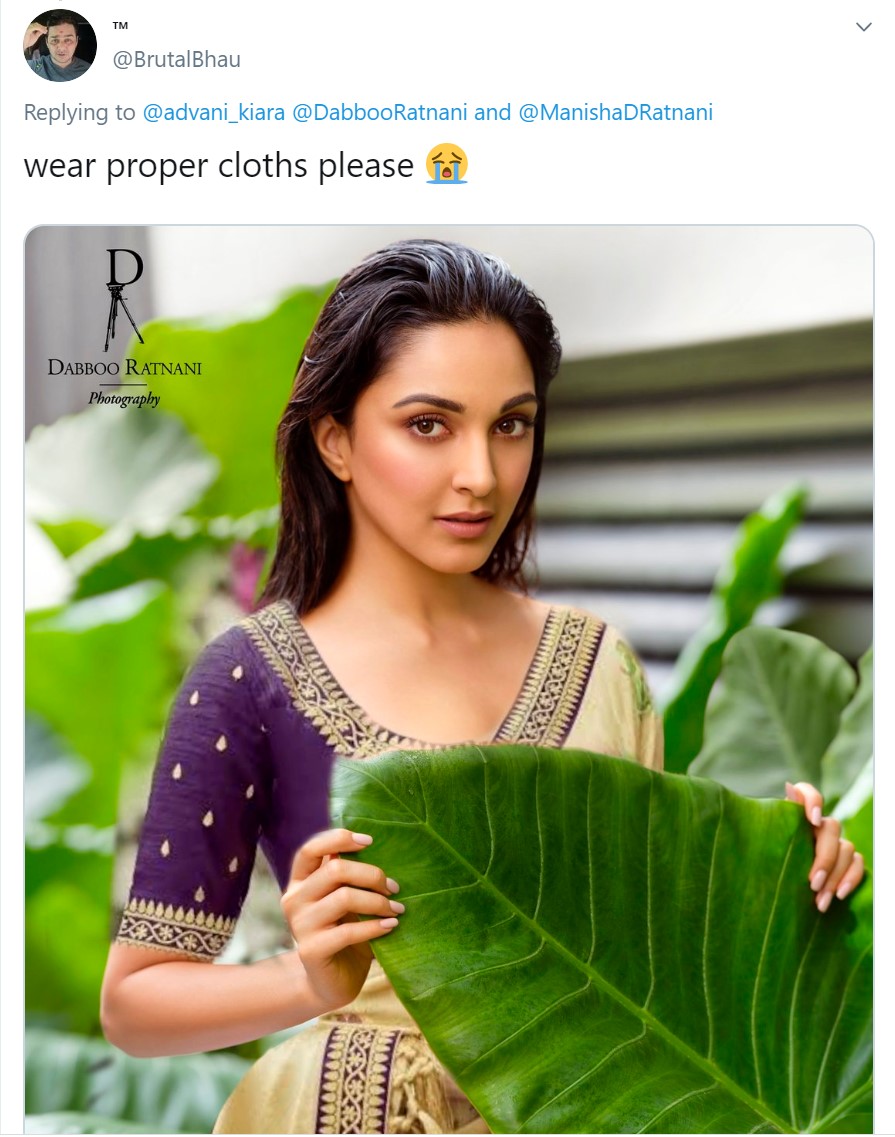 Here comes a sari this netizen would have wanted Kiara to wear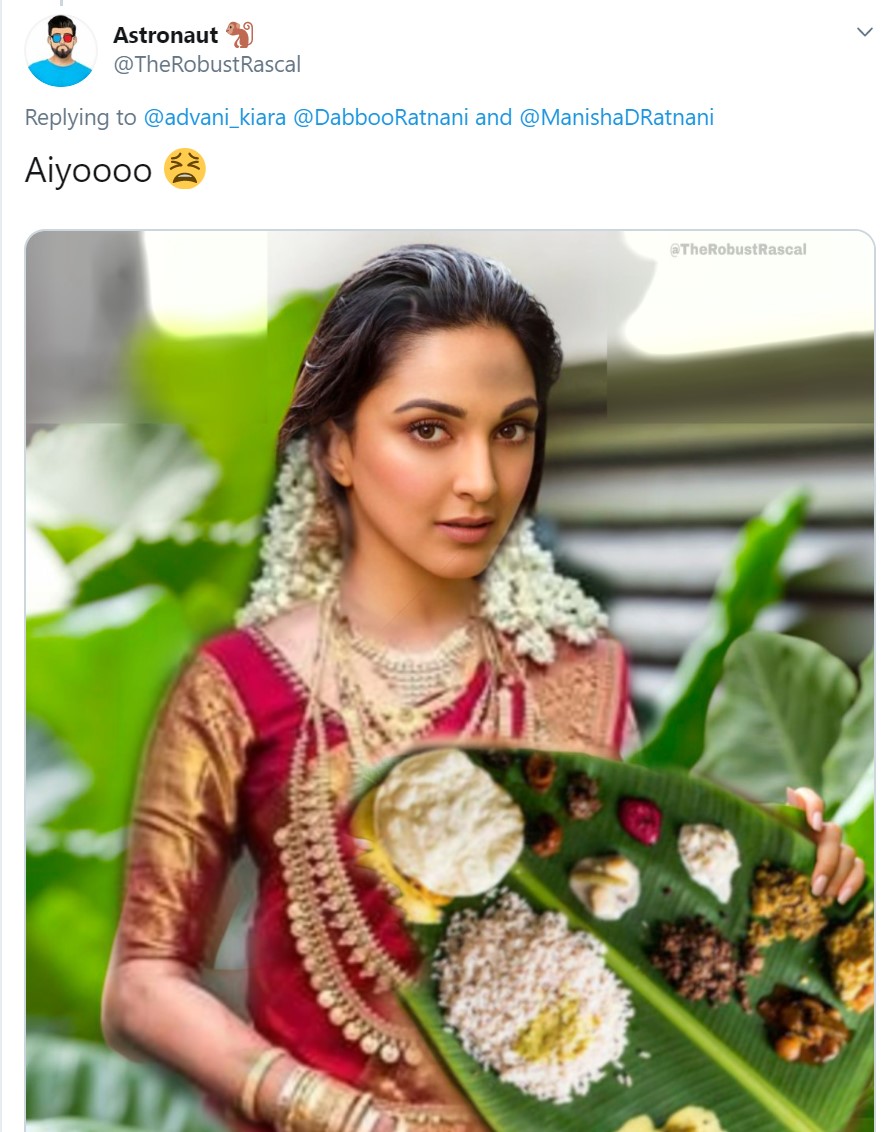 A somewhat bridal avatar for Kiara Advani
Kabir Singh references could not be missed. One meme included a photoshopped Dabboo Ratnani running away from the wrath of Kabir Singh.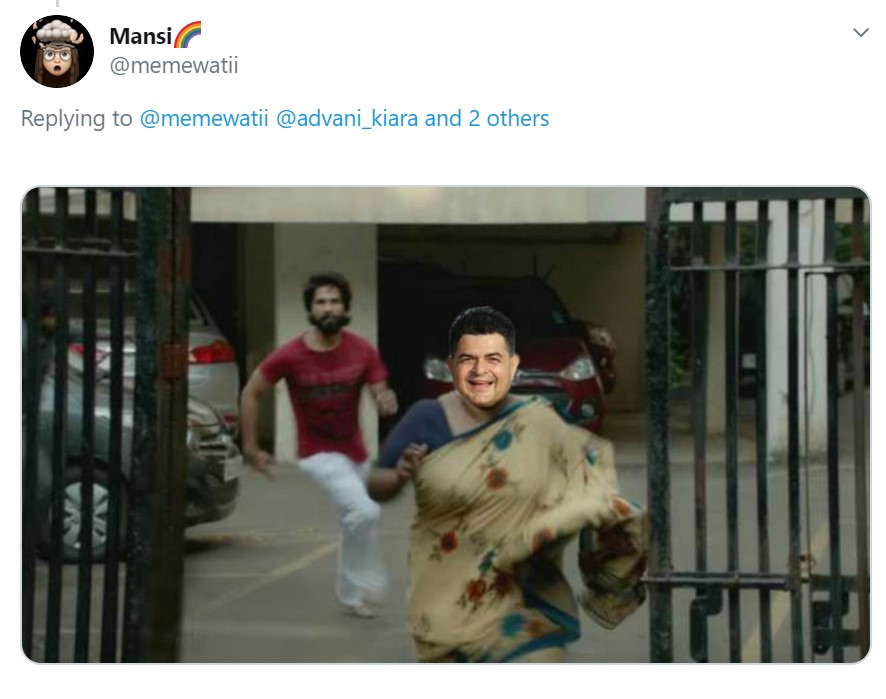 Kabir Singh memes are never going out of style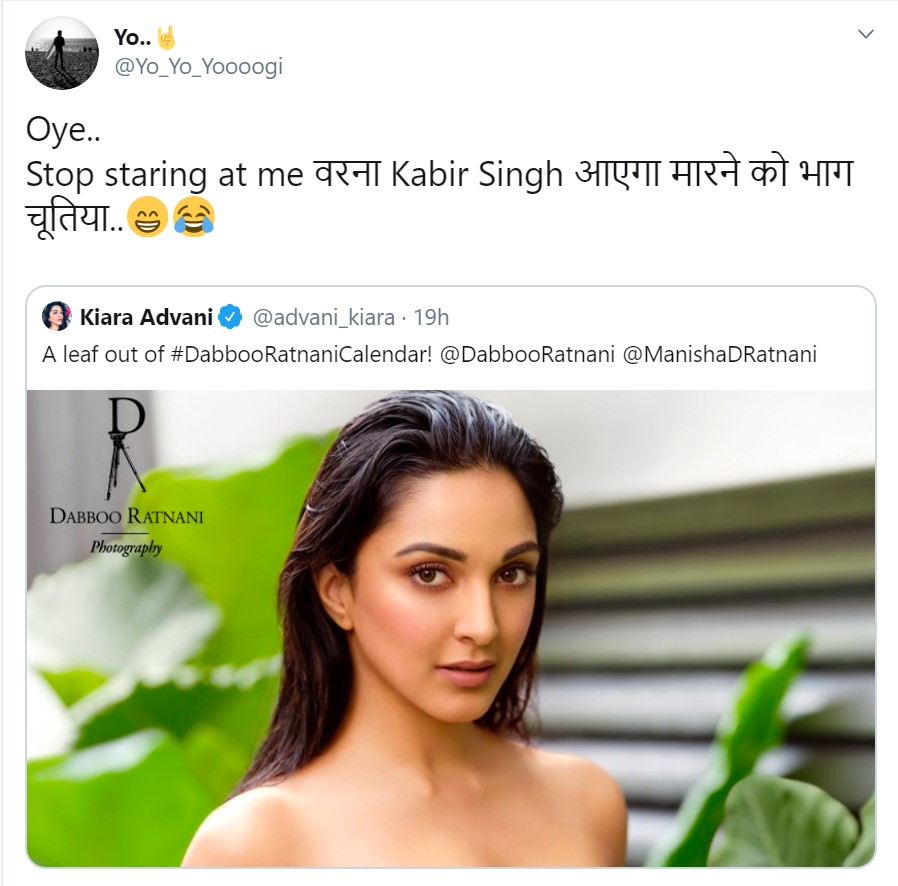 Where is Kabir Singh?
Is Kiara Advani taking veganism too seriously?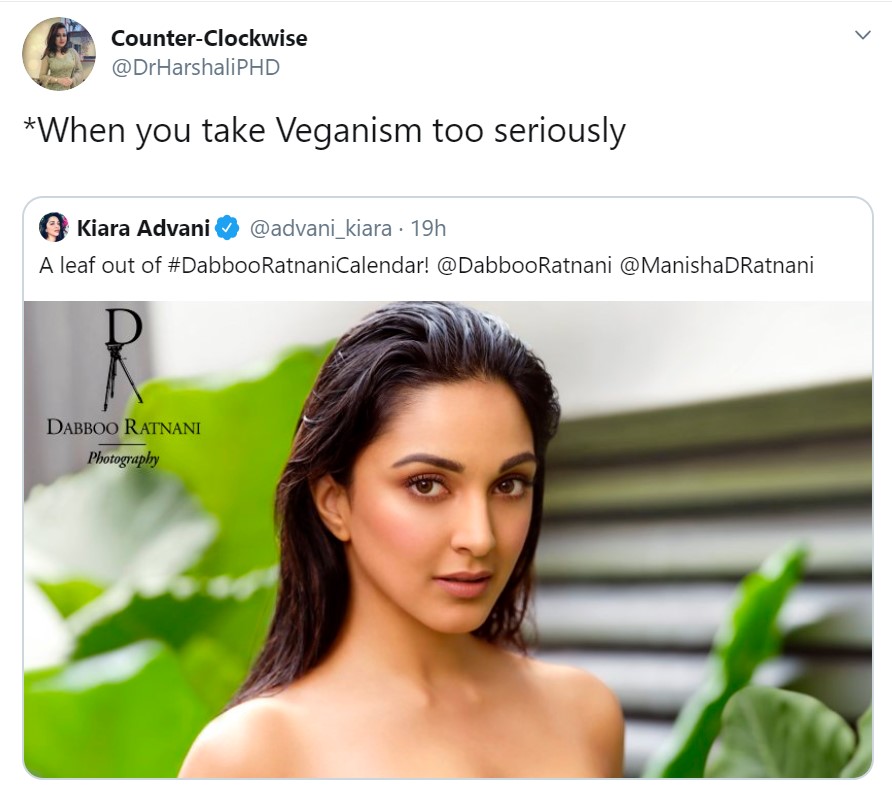 Is Kiara Advani the poster child for veganism?
It reminded a netizen that he wanted to become a photographer.
And may we know the reason, please?
Many users could not help laughing at the comments.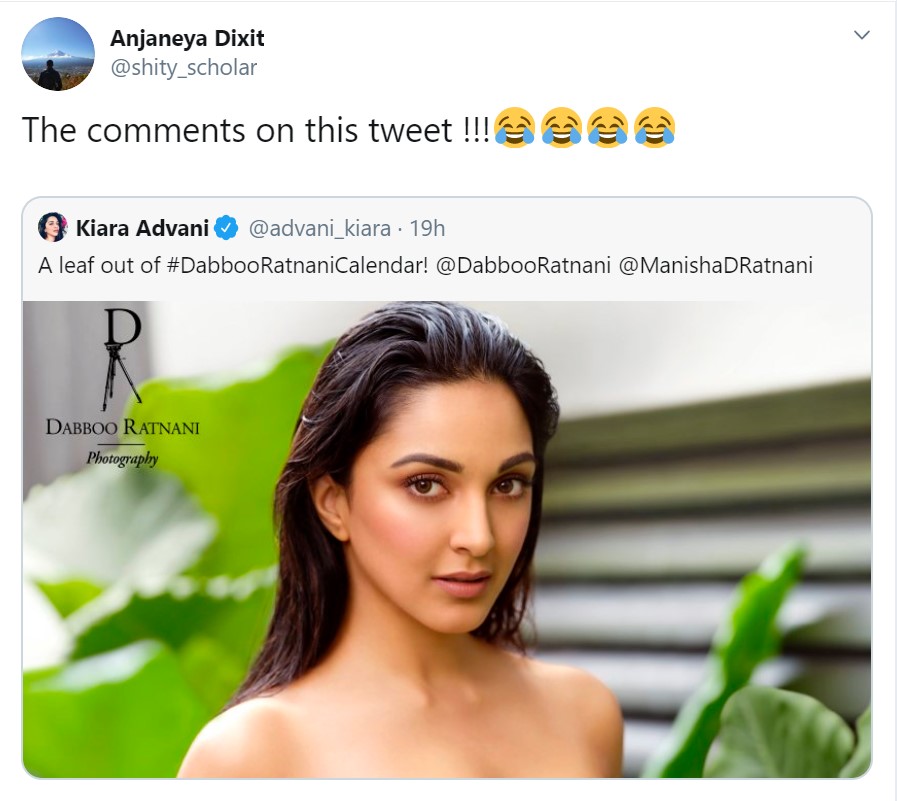 How funny is that?
Dabboo Ratnani is famous among Bollywood celebrities for his portrait photography. He is the preferred choice for the models' portfolio and magazine photoshoots.  The esteemed photographer has also been a part of the jury of India's Top Model along with the likes of Malaika Arora, Milind Soman, and Anusha Dandekar.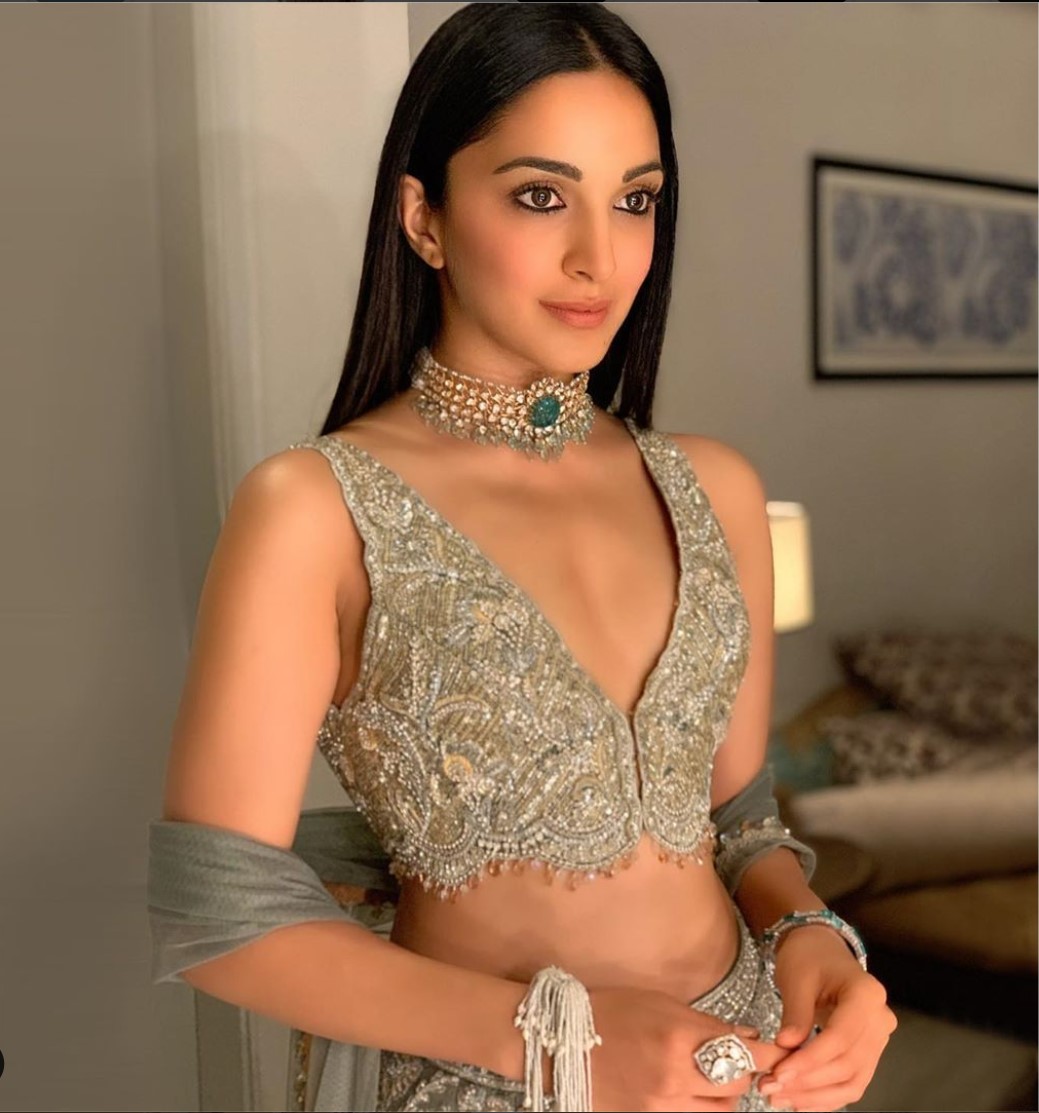 Kiara Advani recently attended a friend's wedding in Jaipur
Kiara Advani was born to Sindhi parents although her mother comes from mixed ancestry. Her mother Genevieve Jaffery was born to a Muslim father and mother with Sindhi, Scottish, Irish, Portuguese, and Spanish genes. Her real name is Alia Advani but she changed it just before joining the films. The inspiration from this name came from Priyanka Chopra's character Kiara in Anjana Anjani. Kiara Advani made her Bollywood debut in Fugly but rose to fame with the Netflix project Lust Stories. She is currently working with Kartik Aaryan on Bhool Bhulaiyaa 2.