Bollywood News
Khushi Kapoor's Corset Top Is the Look You Need to Copy For Summer!
Khushi Kapoor, sister to Janhvi Kapoor and daughter of Sridevi, showed off a gorgeously fitted corset top with jeans while out and about in Bastian
Khushi Kapoor is one star kid that social media cannot get enough of! Other than her gorgeous looks and modelesque appearance, she comes from a bonafide Bollywood legacy as her mother is the legendary Sridevi, who sadly passed away last year, while her father is well-established filmmaker and producer Boney Kapoor. Plus, she also has actors Janhvi Kapoor and Arjun Kapoor to call her own siblings, with Janhvi making her debut in the Bollywood industry last year with the romance flick Dhadak. Though it was initially thought that Khushi would be refraining from following her family members' footsteps and also going into acting, there are now reports that she may be making her acting debut soon! During a recent appearance on a show with Janhvi, Khushi stated that she trusts director Karan Johar blindly and hopes that he would launch her as he did other Bollywood celebrities including her own sister Janhvi Kapoor, Alia Bhatt, Varun Dhawan and many others. As Karan is certainly a filmmaker that often launches new faces in the industry, such as Ananya Panday's upcoming appearance in Student of the Year 2, it seems likely that we will soon be seeing a Karan Johar film starring Khushi herself.
Until then, fans of the young girl have been following Khushi's repeated sightings while out and about. Snaps of her always trend as she makes a point to follow the latest fashions and come out sporting some gorgeously enviable looks. She most recently was seen in Bastian wearing a flattering corset top that emphasized her femininity.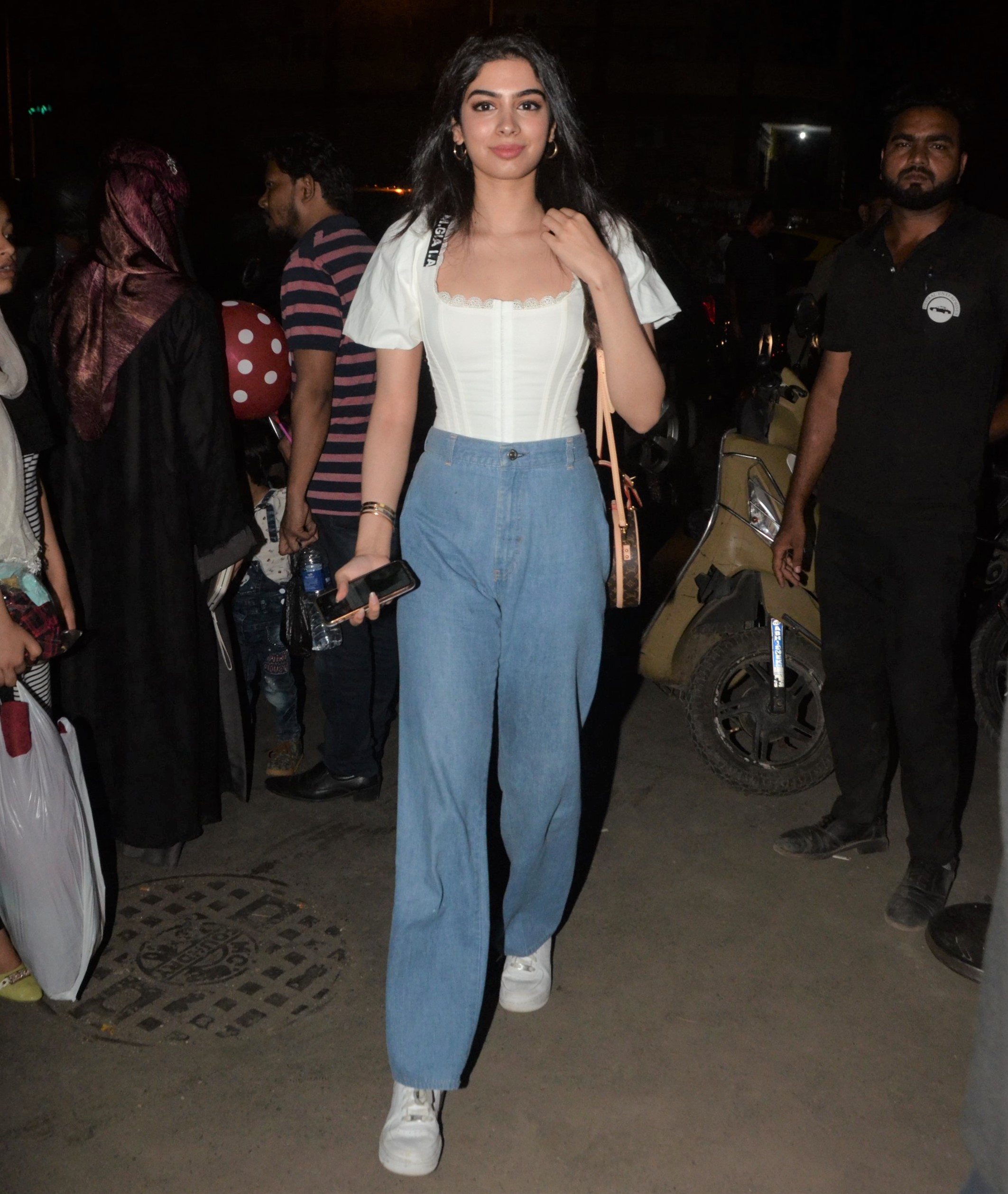 She paired the look with loose, high-waisted jeans to add some comfort. Her choice of slightly shabby white sneakers give a good edge!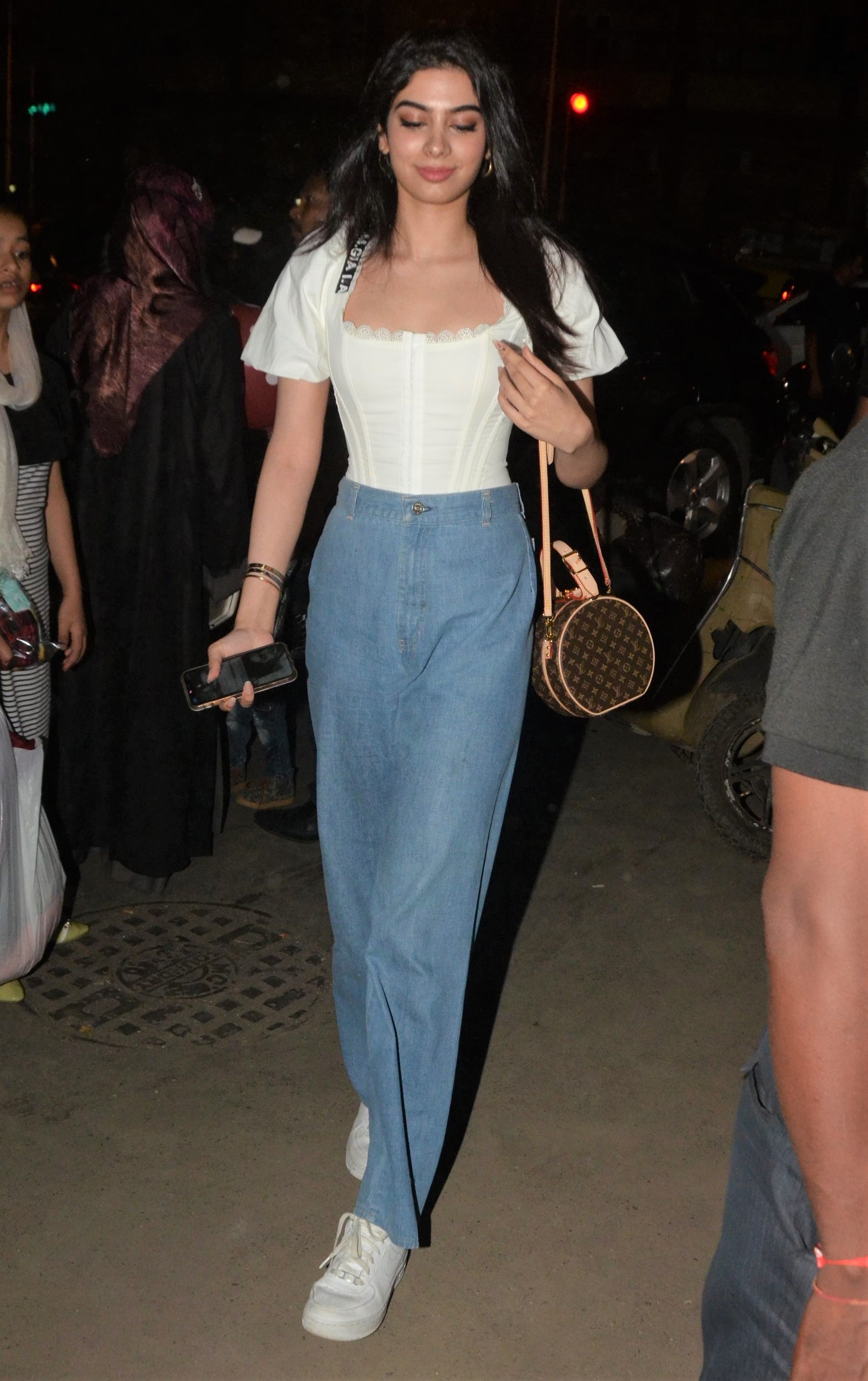 Classy as ever, Khushi didn't hold back on accessories and stacked a few elegant Cartier bands on her wrist and a pair of golden hoops. Her Louis Vuitton bag also added great style!