Bollywood News
Khushi Kapoor Turns Nineteen And Sister Janhvi Kapoor Misses Her
Khushi Kapoor shares a close bond with her elder sister Janhvi Kapoor who cannot help missing her on her birthday.
Khushi Kapoor, the youngest daughter of Boney Kapoor and Sridevi, has turned nineteen today. Khushi Kapoor is currently studying in Ney York Film Academy to pursue her high education. Janhvi Kapoor shares a close bond with her younger sister Khushi Kapoor. Not only are the two sisters each other's best friends, but they also share sweet sibling rivalry. Now that Khushi Kapoor is away from home, Janhvi Kapoor dearly misses her younger sister. On Khusi Kapoor's birthday, Janhvi kapoor posted pictures and videos with her sister showing their deep bond. The birthday post included both goofy videos and the sisters dressed up in the most formal and luxurious clothes at weddings.
Janhvi Kapoor wrote,
'I'm so proud of you. You're my lifeline. Happy birthday I miss you so much'
Janhvi Kapoor often posts pictures with Khushi Kapoor as she dearly misses her younger sister away from her. A few weeks ago, Janhvi Kapoor took some time off to meet Khushi Kapoor in New York and rule the streets with her sister.
Cousin Sonam Kapoor and the ace designer Manish Malhotra also wished Khushi Kapoor on her birthday with a photo of the birthday girl wearing a pink and golden lehenga by the designer.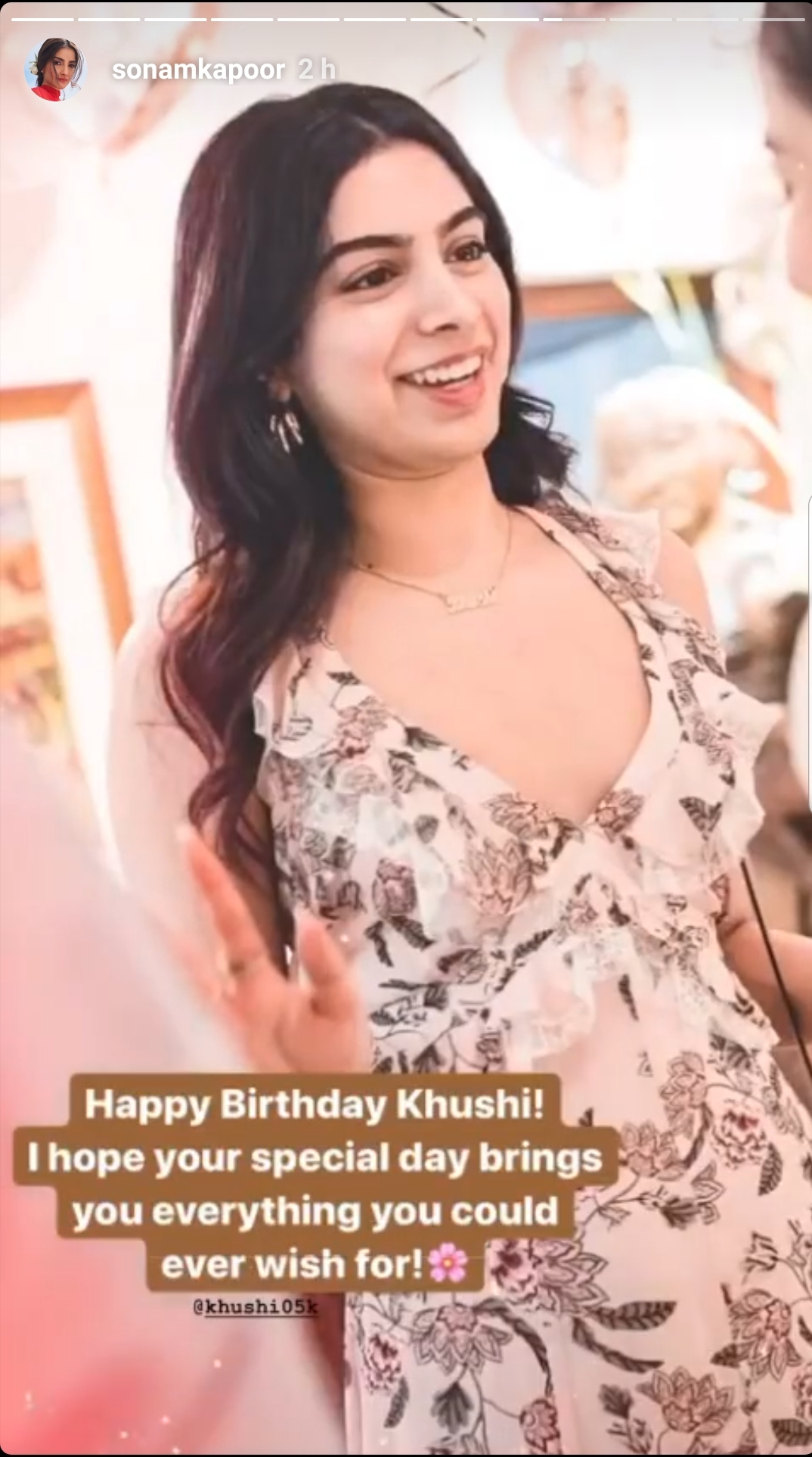 Manish Malhotra shares a special bond with both Janhvi and Khushi Kapoor as he was a close friend of their late mother Sridevi. The family is often spotted wearing Manish Malhotra's designs.
A lot has been said and written about Khushi Kapoor's expected Bollywood debut but since she is away for her studies it seems to be on the hold for some time. Khushi Kapoor, being the youngest, is a favorite of father Boney Kapoor. Her siblings Arjun Kapoor and Janhvi Kapoor mentioned this on the chat show Koffee With Karan. According to Janhvi Kapoor, Khushi often schools her about her fashion sense.