Bollywood News
Khushi Kapoor Has A Day Out In Bandra
Khushi Kapoor was spotted having a lunch date at a restaurant in Bandra. Click to see pics
Khushi Kapoor, sister of Janhvi Kapoor and daughter of Boney Kapoor and Sridevi, was recently spotted hanging around a popular restaurant in Bandra. Khushi donned a deep red crop top with matching skirt, showing a lot of leg and just a hint of her midriff. The 18-year-old was seen leaving the restaurant, which she was visiting with a friend, as several paps and fans gathered to catch a glimpse.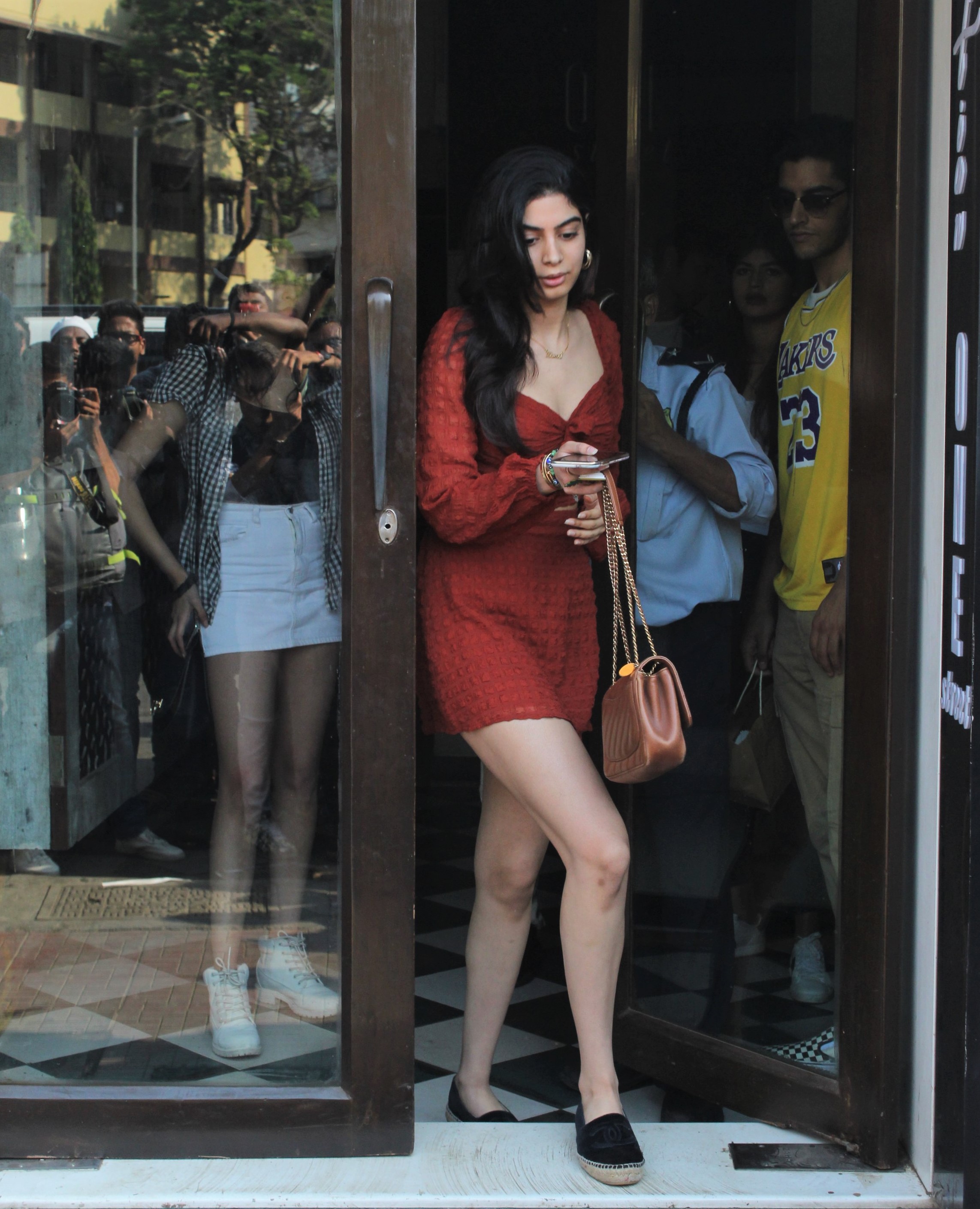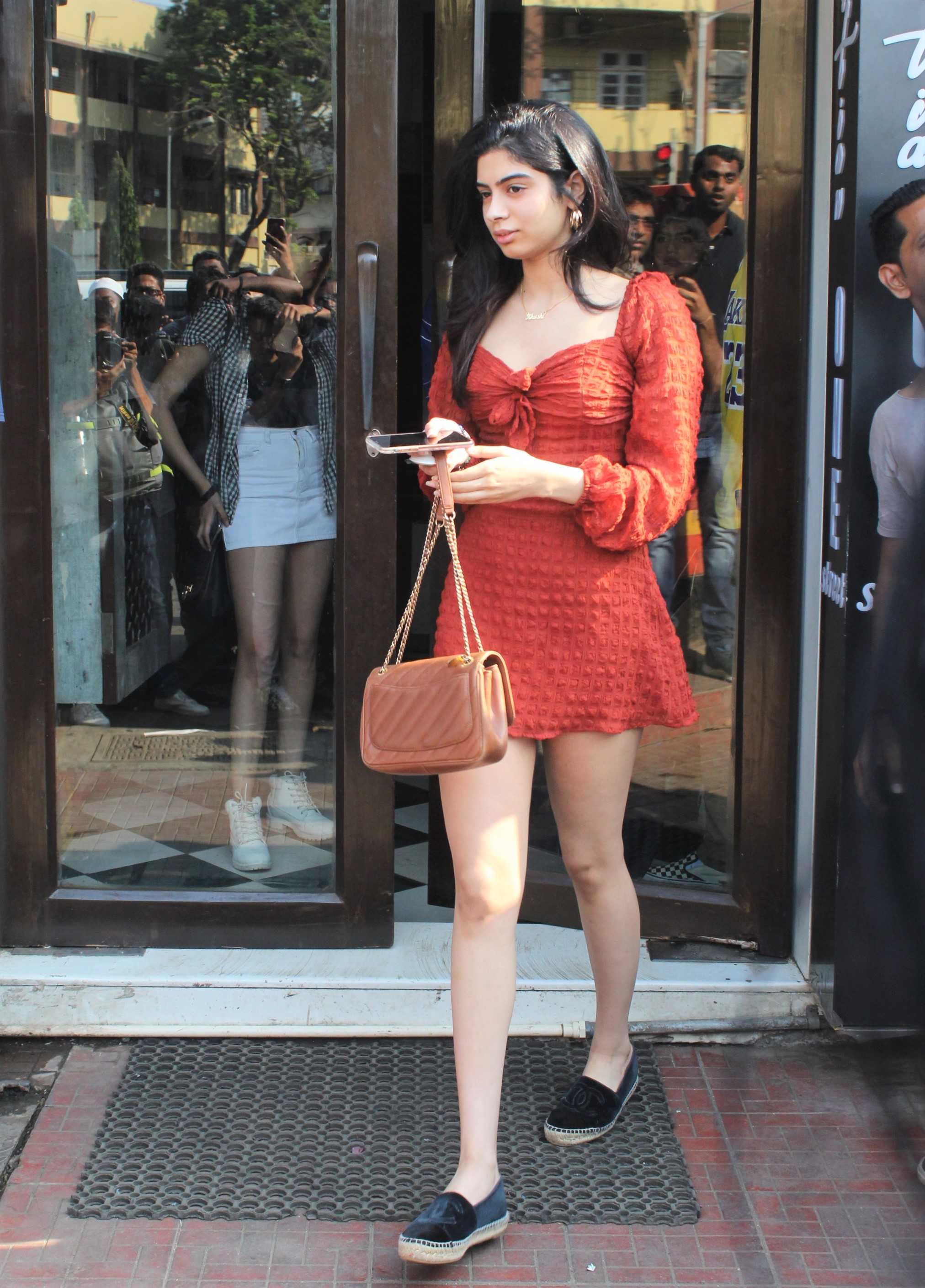 She looked totally radiant in the bright, summery outfit and even had a cute necklace with a pendant saying 'Khushi' to complete the look!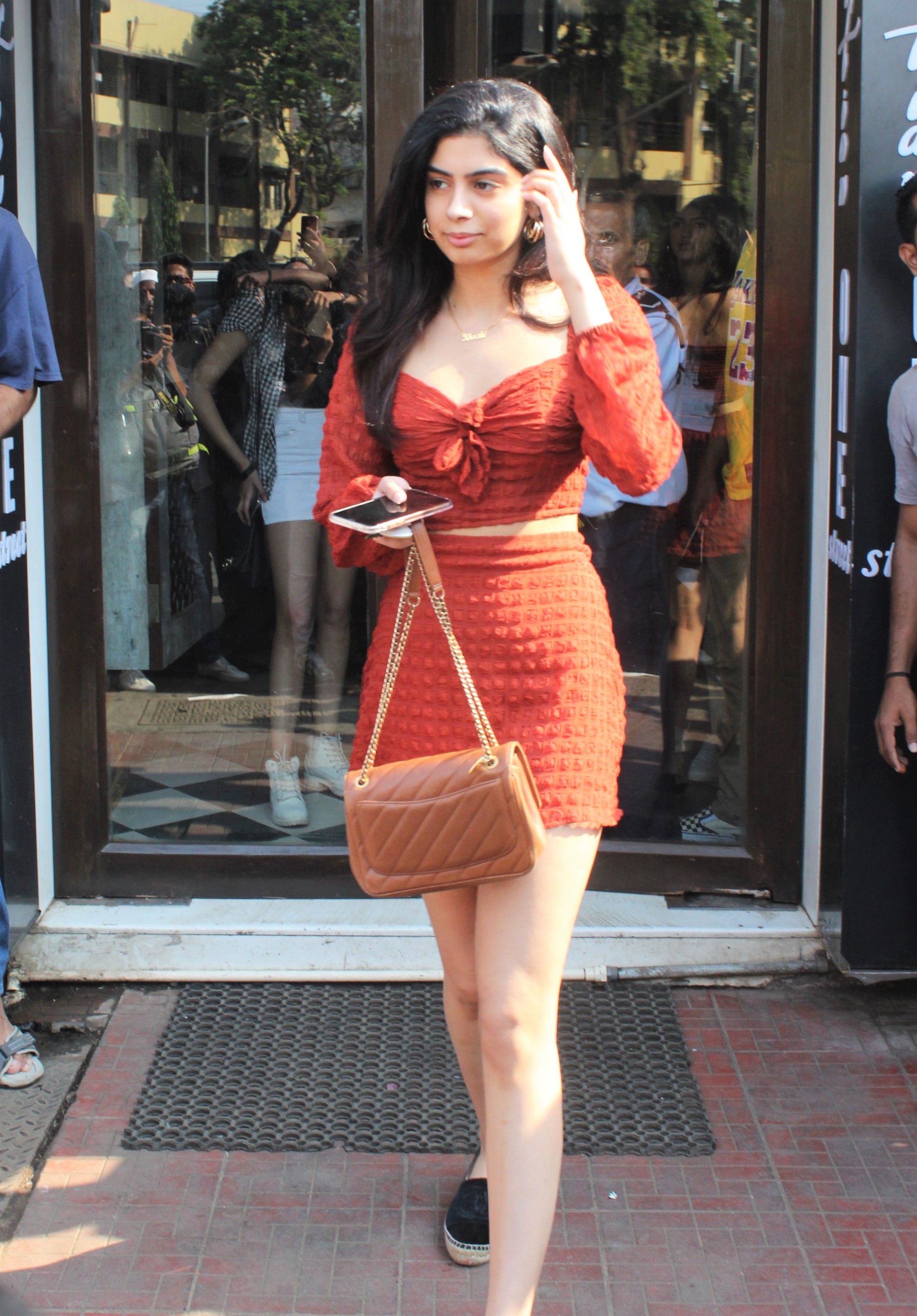 Khushi had a throng of fans hoping to see her, with many crowding around to get a quick selfie with the star kid.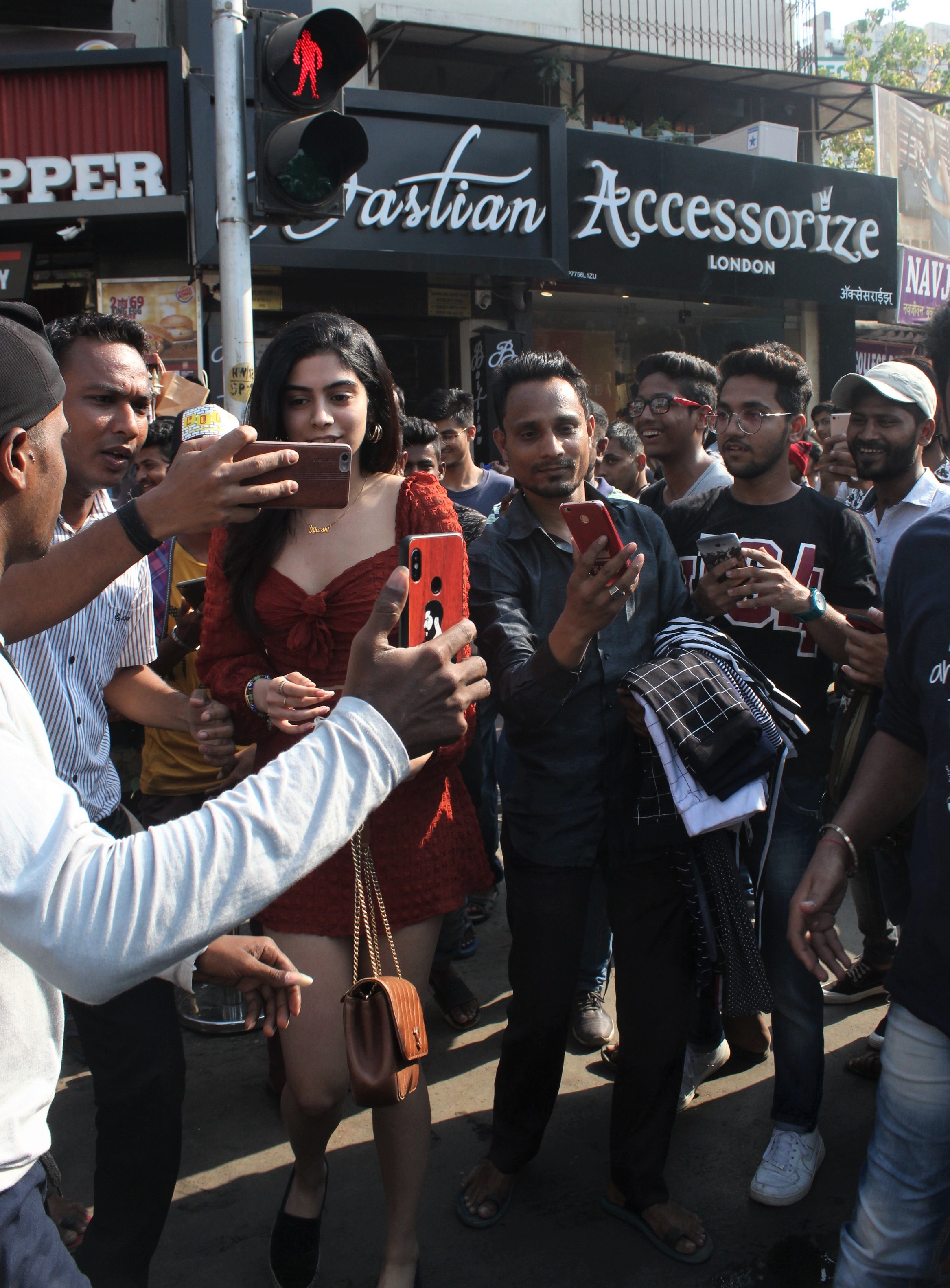 Though the rest of Khushi's family are well-established in Bollywood, she has yet to make her big debut in the industry. While her father Boney Kapoor is a prolific producer, having been behind blockbusters like Mr. India and Wanted, her late mother Sridevi is considered a legend in the Bollywood industry. Her elder sister Janhvi recently made her big screen debut in Dhadak and is set to appear in horror film Rooh-Afza with Rajkummar Rao. According to reports, Khushi was previously interested in becoming a model but has now shifted her focus to hopefully following her mother and sister's footsteps and start acting. Let's see what's in store for the young Khushi!