Khloe Kardashian Seeks Therapy to Deal with Her OCD
By Shaheera Anwar Tuesday, 19 November 2019
Khloe Kardashian's obsession with cleaning has been a cause of worry for her mother, Kris Jenner who advised her to get therapy
The Kardashians and the Jenners are very public with their lives as they let fans into it with their reality show, Keeping Up with the Kardashians (KUWTK). And by now, many are aware of the personality traits that each of the family member holds, especially Khloe Kardashian. Khloe is perceived as the obsessive compulsive sister. She often shares how she organises her pantry - so much so that she has her Oreos stacked in a glass jar. She's also a neat freak, however, it seems like the social media celebrity must have taken it a little too far this time around.
The latest episode of KUWTK saw Kris Jenner - Khloe's mother - getting extremely worried about her daughter's need to clean even the slightest of marks. She said, "Khloé is the most organized, cleanest, most obsessive person I know in her own home. But lately, she's on another level. When we were raising the kids, I was always cleaning and organizing and re-organizing and moving things around, so I kind of feel responsible. But the one thing that I've learned through the years is that this desire to have everything perfect can really drive you crazy."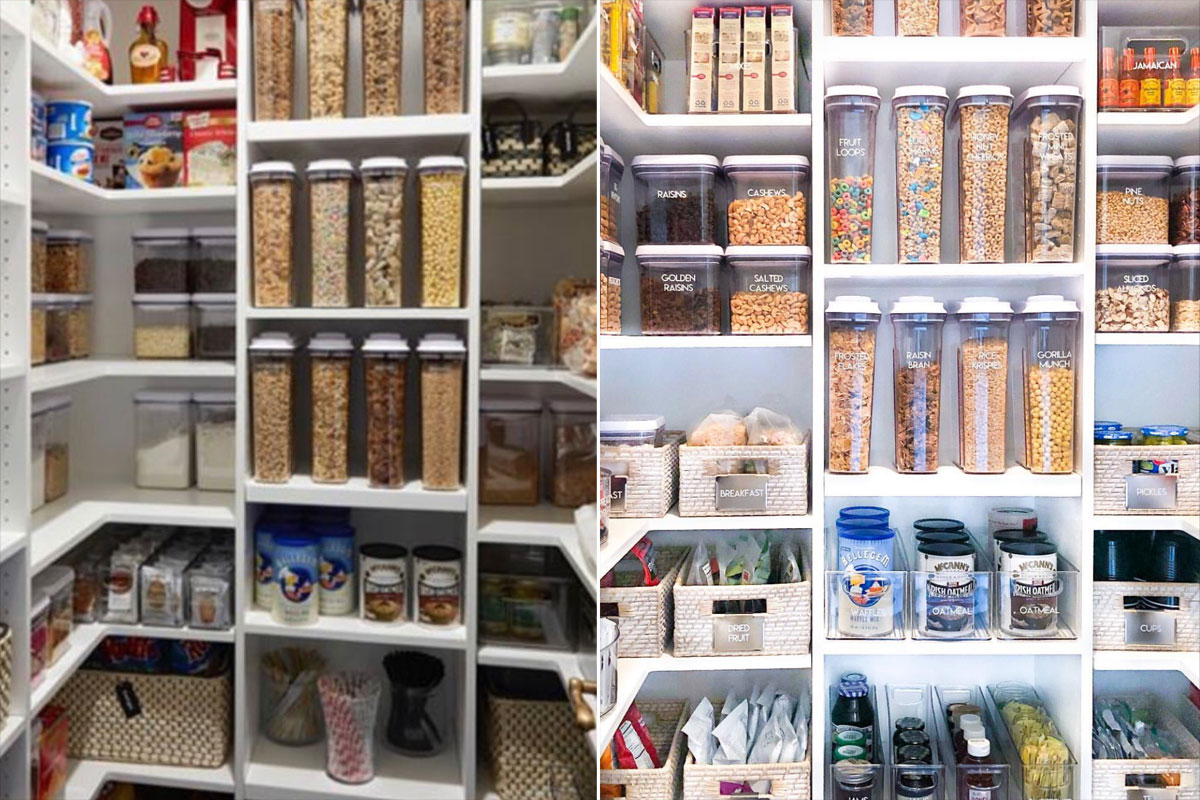 The inside of Khloe Kardashian's house
Kris then advised Khloe to see an exposure therapist who specializes in anxiety and obsessive compulsive disorder, Sheva Rajaee. And while Khloe was hesitant at first, she finally agreed and started therapy. At first, Khloe shared that while she is willing to talk the therapist, she doesn't think her cleaning as a problem. However, after a few sessions with Sheva, Khloe's outlook changed. She explained, "Being the control freak that I am, this experience is torture and the anxiety factor alone is draining. What I take away from this experience is taking pride in your home, in your things — there are things that I like and they just can't have power over me. This has been embedded in me my whole life, so acting a certain way is not going to happen with a couple of exercises, I'm not going to change. But I'm working on it, because it's not a good way to live."
For all the latest Bollywood News and gossip, follow us on Twitter & Instagram, like us on Facebook and subscribe to our channel YouTube. New videos up every day!
Comments