Bollywood News
Katy Perry's Visit to India: Karan Johar Hosts Welcome Party
Karan Johar hosted a welcome party for Katy Perry which was attended by many Bollywood celebrities last night.
Katy Perry is currently visiting India for the OnePlus Music Festival. Last night, Karan Johar hosted an evening for Katy Perry which was attended by many big names of the industry including Aishwariya Rai Bachchan, Kajol, Anushka Sharma, Alia Bhatt, Shahid Kapoor, Malaika Arora, Jacqueline Fernandez,  Ananya Panday, and many others. Katy perry dressed in a bright black and golden off-shoulder outfit with a purple detail entered the venue with the famous philanthropist and socialite Natasha Poonawalla.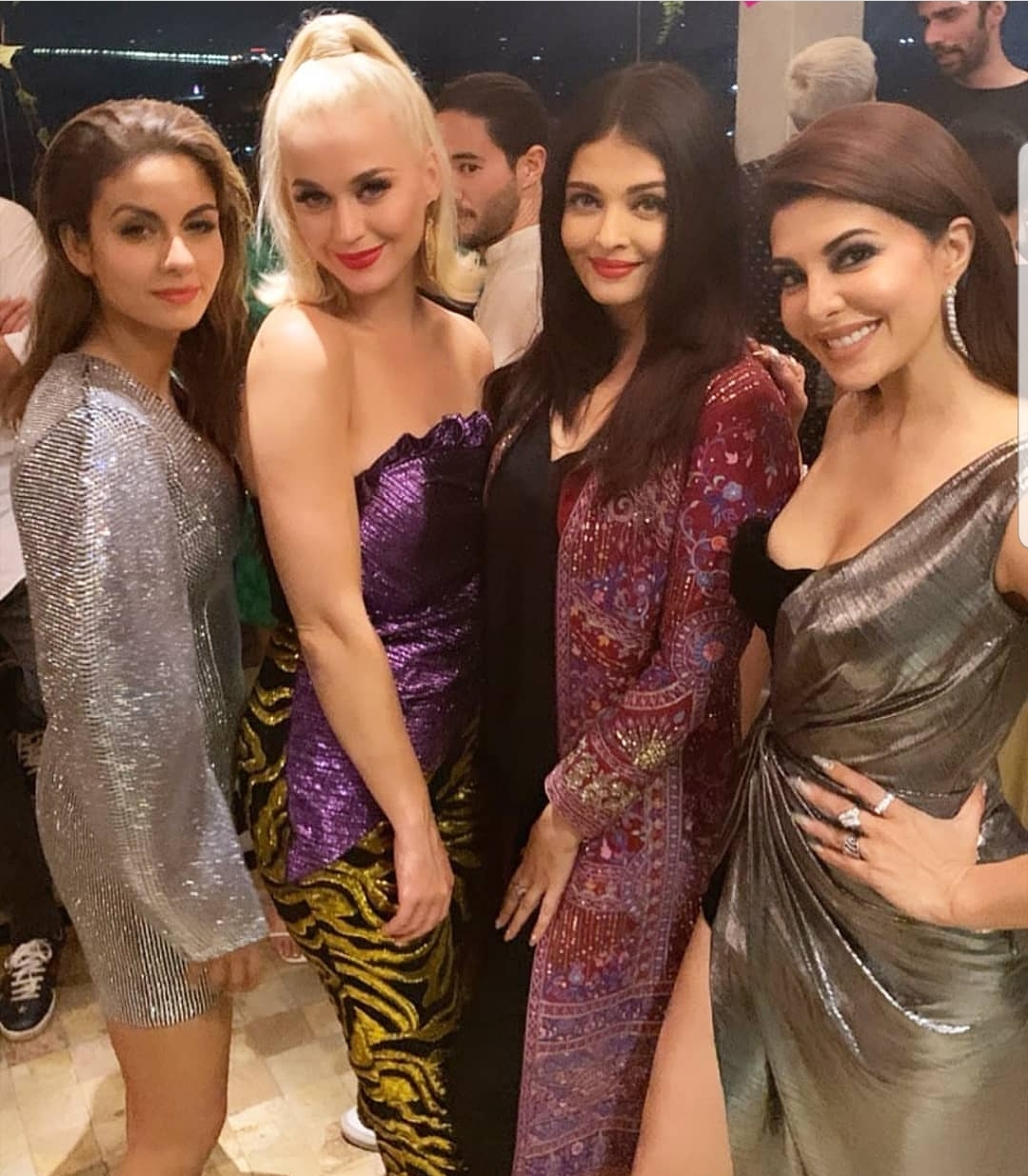 Aishwariya Rai Bachchan dressed in an embroidered gown on a plain black dress as she posed for a picture at the event.
Kajol and Anushka Sharma were dressed in white dresses with hair left open.
Alia Bhatt looked young and vibrant in a blue and red check dress secured at the waist with a leather belt.
Jacqueline Fernandez also looked her glamorous best as she is also hosting the OnePlus Music Festival and has often been seen showing Katy Perry around.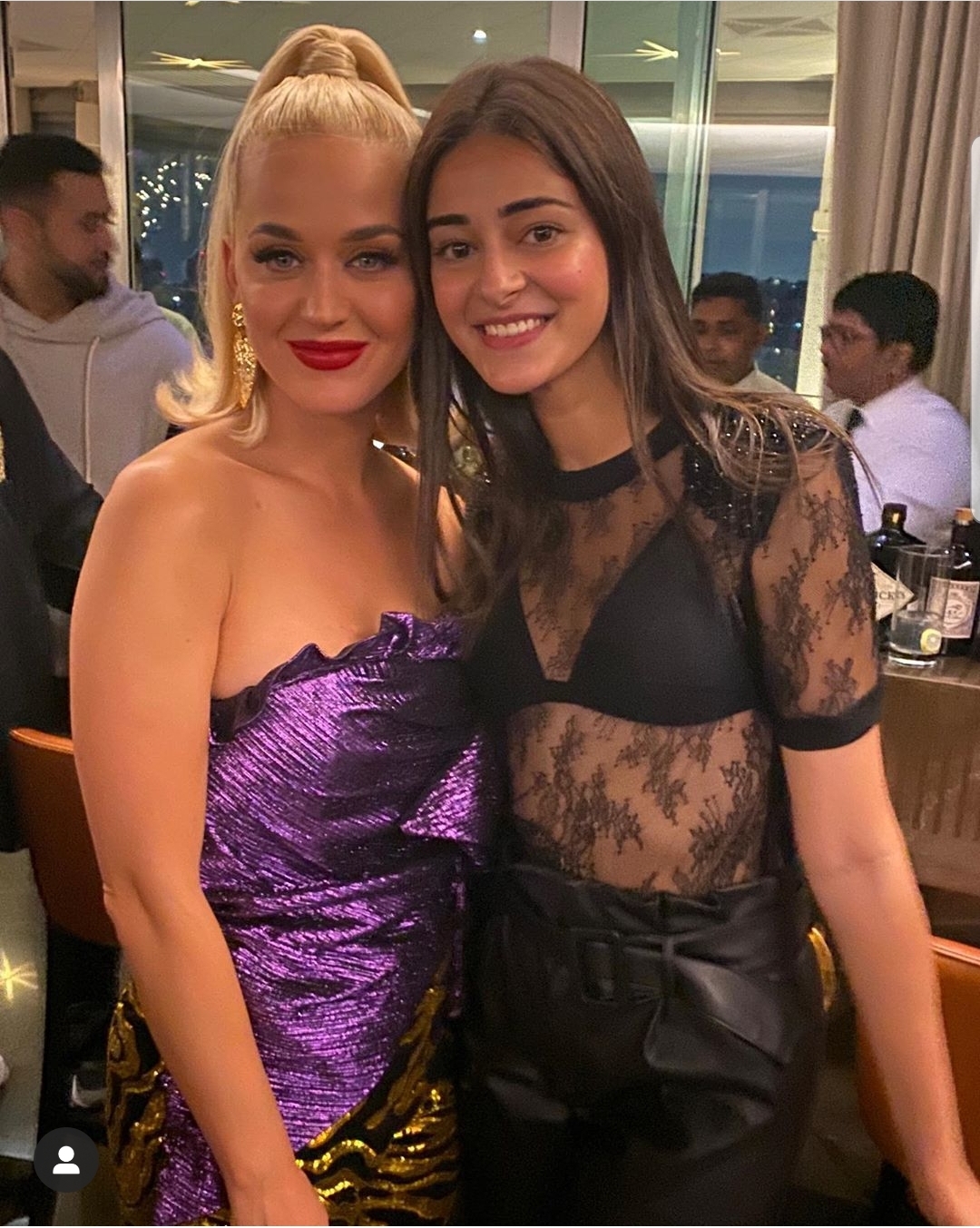 Ananya Panday dressed in a black sheer dress and was thrilled to meet her pop icon. She also posted a picture on her Instagram account to share a picture with Katy Perry.
During the visit, Katy perry also met Prince Charles, the Prince of Wales, who is also visiting India these days.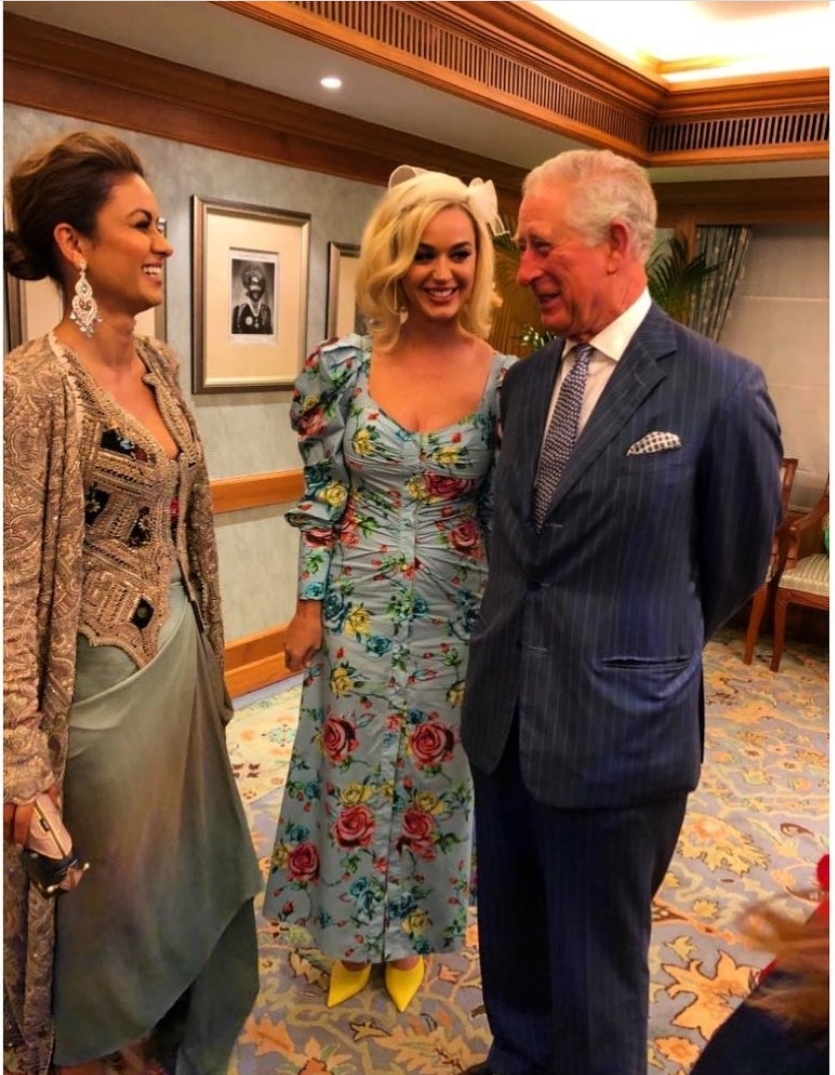 The international pop icons Katy Perry and Dua Lipa will be performing at the OnePlus Music Festival happening in Mumbai on November 16th, 2019. This festival will showcase some of the most talented musicians from all over the world. Accompanying Dua Lipa and Katy Perry on stage are Amit Trivedi and some alternative bands in India. Amit Trivedi rose to fame with the film Dev D and is known for his strong lyrics and message-oriented songs.
This is not the first time Katy Perry has come to India. It is her fourth visit to India.  In fact, she married the comic Russell Brand in Rajasthan as a destination wedding in 2010. Although the wedding could not last, Katy perry kept her connection with India strong. She also performed at the opening ceremony of the Indian premier league at Chennai in the year 2012. According to Katy Perry, she was happy to return to Mumbai and it did not take much to convince her to perform at the iconic event in India.