Katy Perry Finds New Gal Pal in Jacqueline Fernandez During India Tour
By Masala Web Desk Tuesday, 12 November 2019
Katy Perry is on tour in India where she will be attending a music festival. She was spotted bonding with Jacqueline Fernandez and the two seem to have become the best of friends
If you've scrolled through any social media website today, you'll know that International singer, Katy Perry is currently on a tour of India where she is going to attend a music festival. According to reports, the singer is already in love with the city. The Roar singer attended an event related to the music festival and it was there that she met Bollywood starlet, Jacqueline Fernandez. Pictures of the two divas have been circulating on social media and fans can't get enough of seeing the two beauties becoming gal pals.
Katy Perry is one of the most talented international pop stars and Jacqueline Fernandez appears to be rather fond of her. Pictures began circulating on social media in which Katy Perry, together with Jacqueline Fernandez can be seen bonding together, and Jacqueline Fernandez too took to her Instagram account and shared a picture of them on her page.
In the picture, the two lovely ladies can be seen sporting some fun and quirky outfits, with Jacqueline Fernandez in a fun icy blue, feathery number and Katy Perry in a pastel polka dot number with exaggerated statement sleeves.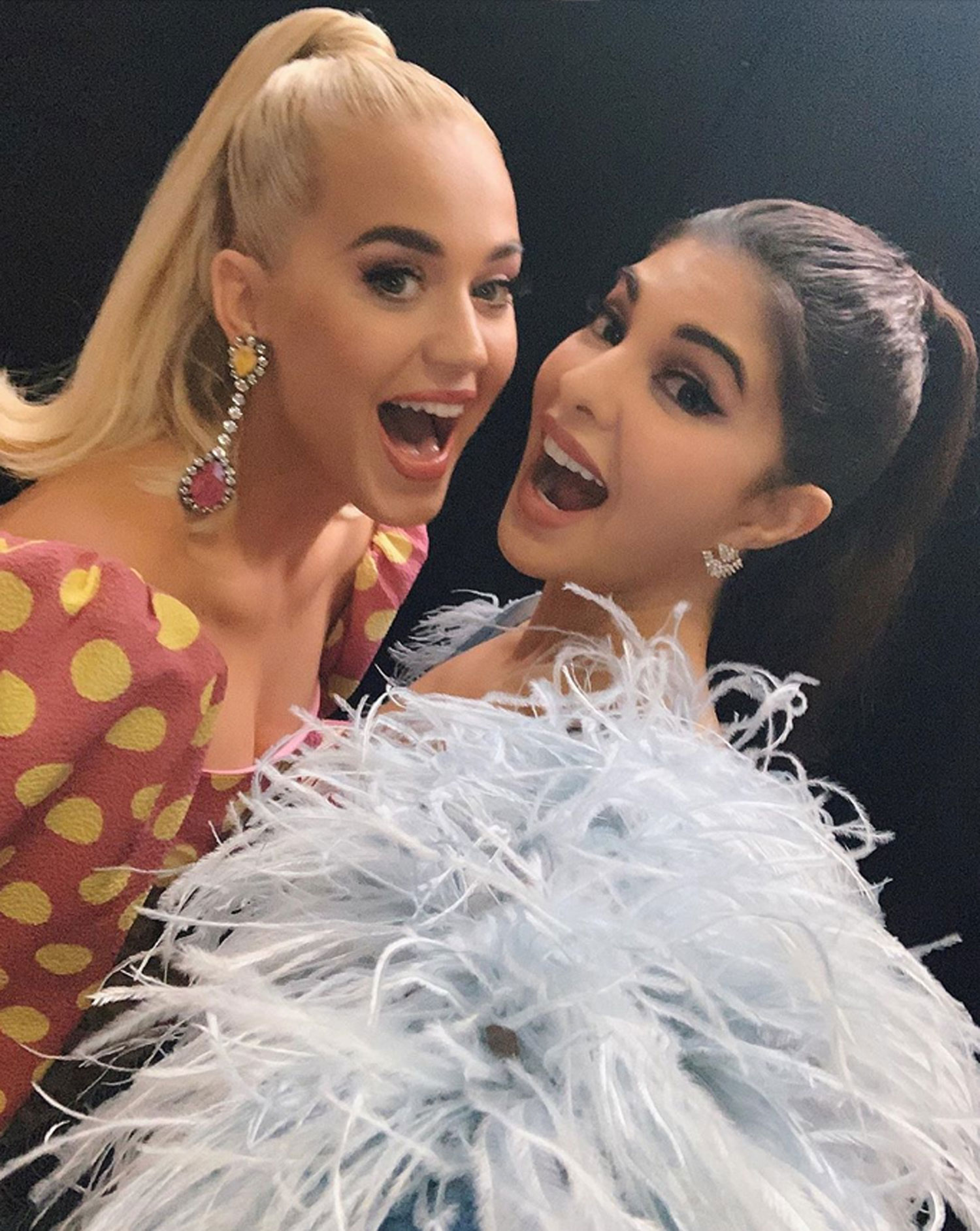 Katy Perry and Jacqueline Fernandez
During the event, Katy Perry had admitted that she has found a friend in Jacqueline Fernandez and the two beautiful girls are going to spend a lot of time shopping and dining and having a whale of a time together! While Katy Perry is in the city, Karan Johar is said to be hosting an extravagant party in Katy Perry's honour and in the meantime, Jacqueline Fernandez will be taking Katy Perry around town.
Katy Perry is one of the most influential personalities not only globally but even in India. The fact that she is so loved by celebs like Jacqueline Fernandez is testimony that she is loved and admired even in Bollywood.
For all the latest Bollywood News and gossip, follow us on Twitter & Instagram, like us on Facebook and subscribe to our channel YouTube. New videos up every day!
Comments