Bollywood News
Kate Middleton's Diet: Secrets Revealed!
Kate Middleton follows a diet of strictly low carbohydrates and high protein diet to lose her pregnancy fat and look slender
One of the most favorite members of the royal family, Kate Middleton is the epitome of style and grace. The 37-year-old future queen consort has the ability to make even a pair of jeans and jacket look like an Oscar gown. Her sense of style is classic and represents the British royalty the way it should. Although she does follow the royal protocol of dressing Kate Middleton is still one of the most stylish royals in the family at the moment. It is only her who has the ability to look very much the princess even after delivering her children standing in pencil hills on the hospital stairs smiling at the media.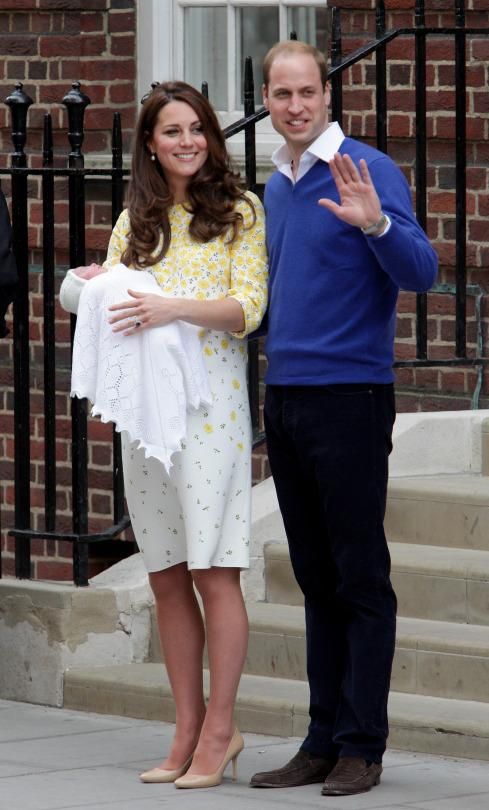 There are many factors that contribute to a person's good looks. Apart from good genes, a team of stylists and makeup artists, and exercise, a good and healthy diet also plays an important part. It is interesting how Kate has always maintained a slender frame despite giving birth to three children. She has only improved since getting married unlike most of the women. With a lifestyle as busy and active as Kate Middleton, it is important to stay healthy and fit. Kate's secret behind her slender frame has been revealed now. She sticks to her strict lean protein diet called 'Dukan' diet to bounce back in shape after the pregnancy.
The items allowed in this diet are:
Red meat: Beef tenderloin, filet mignon, buffalo, very lean ham , extra-lean Kosher beef hot dogs, center-cut pork chops , slices of roast beef, pork tenderloin, pork loin roast, low fat bacon, flank steak, sirloin, London broil, veal chops, veal scaloppini, venison
Poultry: Chicken, chicken liver, Cornish game hen, turkey and chicken sausage, deli slices of chicken or turkey, ostrich, quail, turkey, duck
Fish: Arctic char, catfish, cod, flounder, grouper, haddock, halibut, herring, mackerel, Mahi, monkfish, orange roughy, perch, red snapper, salmon, sardines (fresh or canned in water), sea bass, shark, sole , surimi, swordfish, tilapia, trout, tuna (fresh or canned in water)
Shellfish: Clams, crab, crawfish, crayfish, lobster, mussels, octopus, oysters, scallops, shrimp, squid
Plant Based Protein: Seitan, soy based foods, veggie burgers, tofu, tempeh,
Eggs + Fat Free Dairy: Chicken, quail and duck, eggs, Cream cheese, cottage cheese, milk, plain Greek yogurt, ricotta and sour cream
Vegetables: Artichoke - Asparagus – Bean sprouts - Beet - Broccoli - Brussels sprouts - Cabbage - Carrot - Cauliflower - Celery - Cucumber - Eggplant - Endive - Fennel - Green beans – Kale – Lettuce, arugula, radicchio – Mushrooms – Okra – Onions, leeks, shallots – Palm Hearts - Peppers – Pumpkin - Radishes – Rhubarb - Spaghetti squash - Squash - Spinach – Tomato – Turnip – Watercress – Zucchini
Dukan Diet was developed by the French nutritionist Dr. Pierre Dukan. It is a high protein low carbohydrate diet which comprises of 68 items one can not lead astray from. This diet strictly forbids sugars and complex carbohydrates. This diet is not only loved by Kate Middleton but also Jennifer Lopez and Gisele Bundchen who used it to shed off their post pregnancy weight. However, like every normal person, Kate also loves her cheat meal which is usually Indian food.