Celebrities
Kate Middleton Struggles With Mum Guilt All the Time
Kate Middleton revealed her struggles with pregnancy and parenting during a recent interview.
Kate Middleton, the Duchess of Cambridge, is known to be dotting and hands-on mother to her three children Prince George, Princess Charlotte, and Prince Louis. She was recently interviewed for the Happy Mum Happy Baby podcast hosted by Giovanna Fletcher about her difficult pregnancies and parenting three children. Candidly, Kate Middleton revealed that she struggled with the mum guilt 'all the time' and believed that the mothers who did not undergo it were not being truthful enough. According to Kate Middleton, even the stay home mums had to battle it in their own ways.
Kate Middleton also expressed that it was common for all mums to question their decisions and judgements since the day they had babies.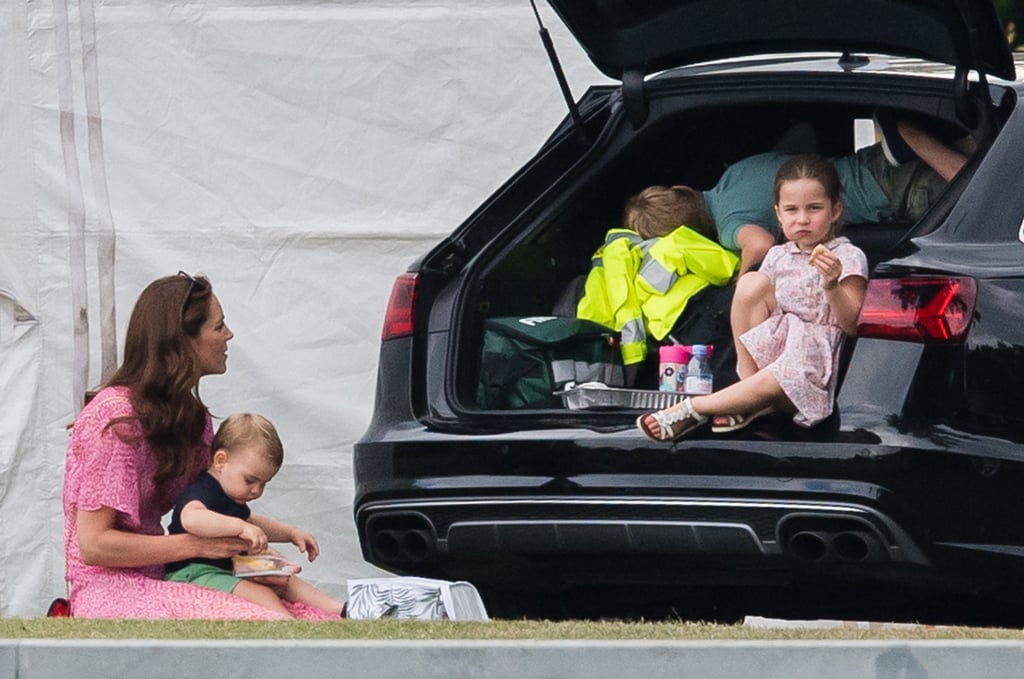 Kate Middleton likes spending maximum time with her children
Unlike what one would expect from the royals, Kate Middleton is known to drop her children to school most of the days. During the interview, the Duchess joked that her children Prince George and Princess Charlotte acted shocked that she would not be dropping them to school because she had an early morning the commitment to visiting a nursery and recording the interview.
Kate Middleton is a hands on mum who plays with them and often helps them with their art activities. Her children's official portraits are clicked by the Duchess herself.
This also reminds one of Kate Middleton's trip to Pakistan with husband Prince William to Pakistan when the couple scheduled their flight after their children's school run. Their visit was scheduled in the way that they returned to London right before the weekend to spend that time with their children.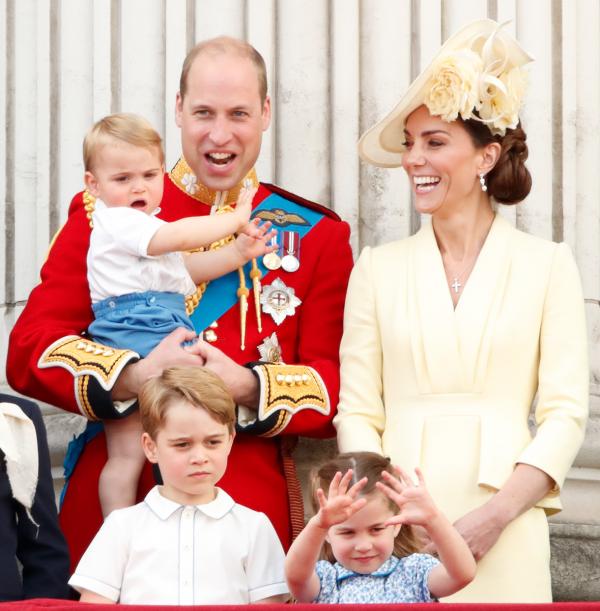 Kate Middleton smiles as Prince Louis pulls his face 
Kate Middleton met Prince William at St. Andrews University where the two first hit off as friends. Despite being the most eligible singles on their campus, the attraction came later when Prince William saw Kate Middleton walking the ramp in their university. Soon they started dating and were a famous couple. The two managed to beat all odds (they once had a breakup) and got married in April 2011 at Westminster Abbey. Now Kate Middleton and Prince William are parents to three children.