Celebrities
Kate Middleton Pays a Sweet Tribute to Princess Diana on Her Recent Royal Engagement
Kate Middleton is known for her classic and elegant fashion choices. At many occasions, she has followed Princess Diana's fashion sense
Prince William and Kate Middleton, the Duke and the Duchess of Cambridge, recently attended the launch of The National Emergencies Trust which is an independent charity providing emergency help to the people suffering from disasters in the UK. Kate Middleton is known for her culturally appropriate and elegant fashion choices. Kate Middleton could be seen dressed in a blue belted dress by one of her favorite designers Emilia Wickstead. She accessorized her look with Jimmy Choo pumps and blue sapphire and diamond earrings. These earrings have been modernized by Kate Middleton as Princess Diana wore these as studs.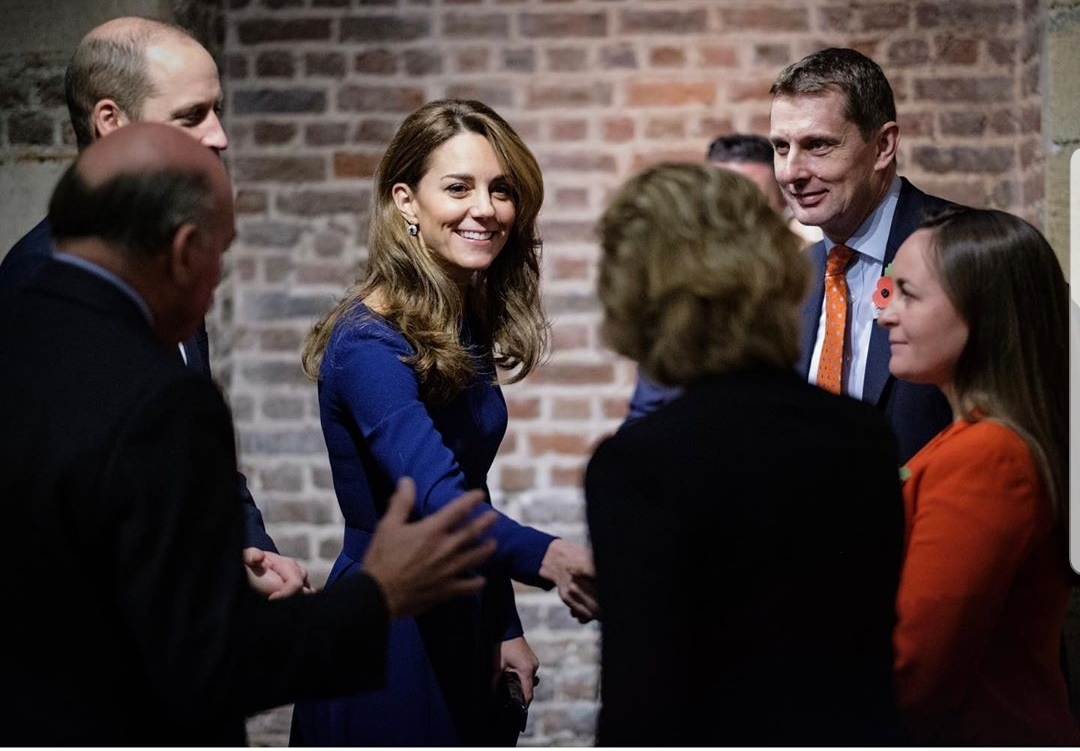 Prince William and Prince Harry inherited their mother's jewelry and their wives are often spotted wearing some of the iconic pieces of jewelry. Prince William gave the famous blue sapphire ring of his mother Princess Diana to Kate Middleton when he proposed her. When the couple got engaged Prince William had mentioned that he had kept the ring in a backpack when they were on a trip to Kenya. Prince William said that he knew he would be in great trouble if he lost the ring.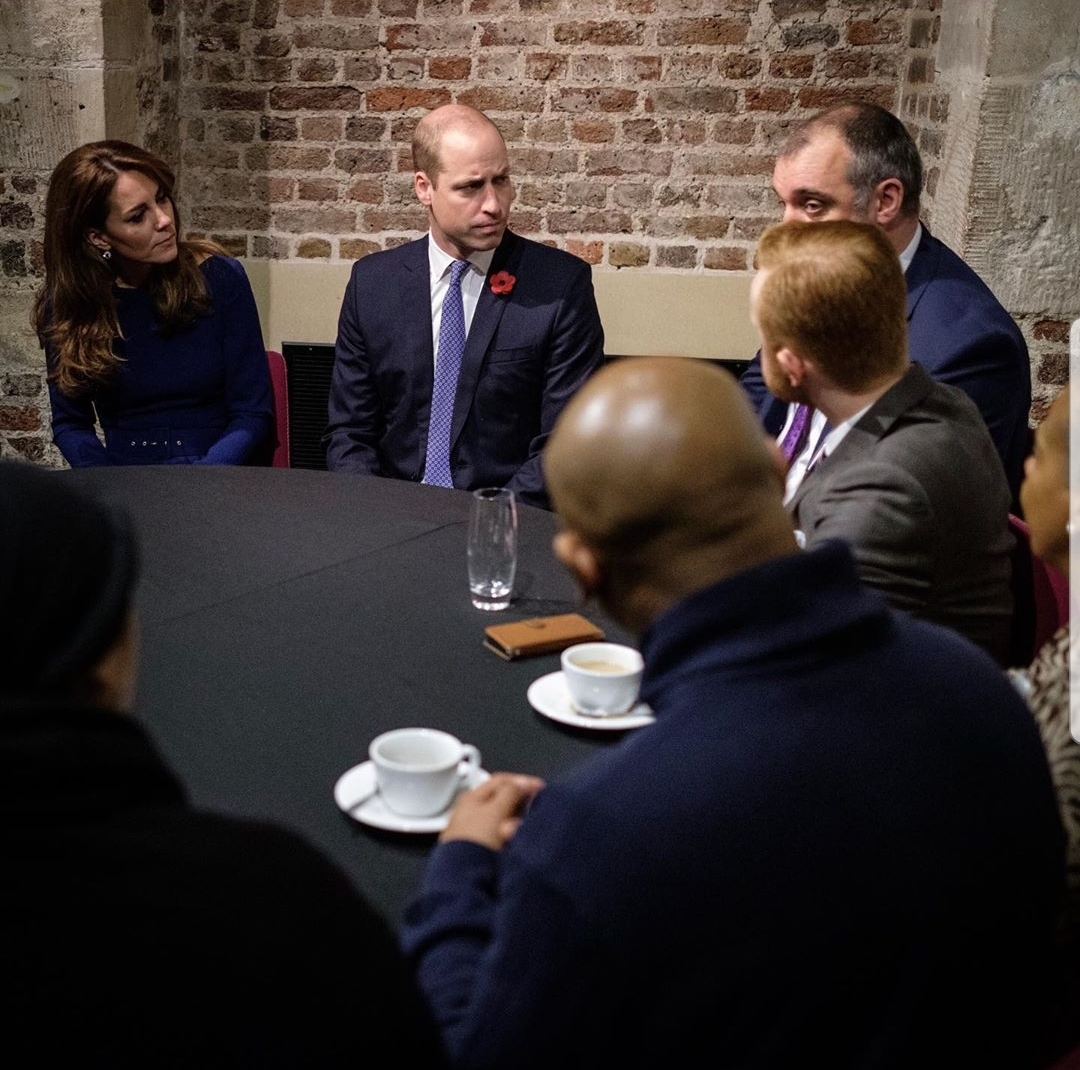 On this occasion Kate Middleton also had the opportunity to have some time petting a dog. Both prince William and Kate Middleton are dog lovers. Not only do they have a pet dog at home but they also showed their passion for dogs during their Pakistan visit when they visited the Army Canine Centre.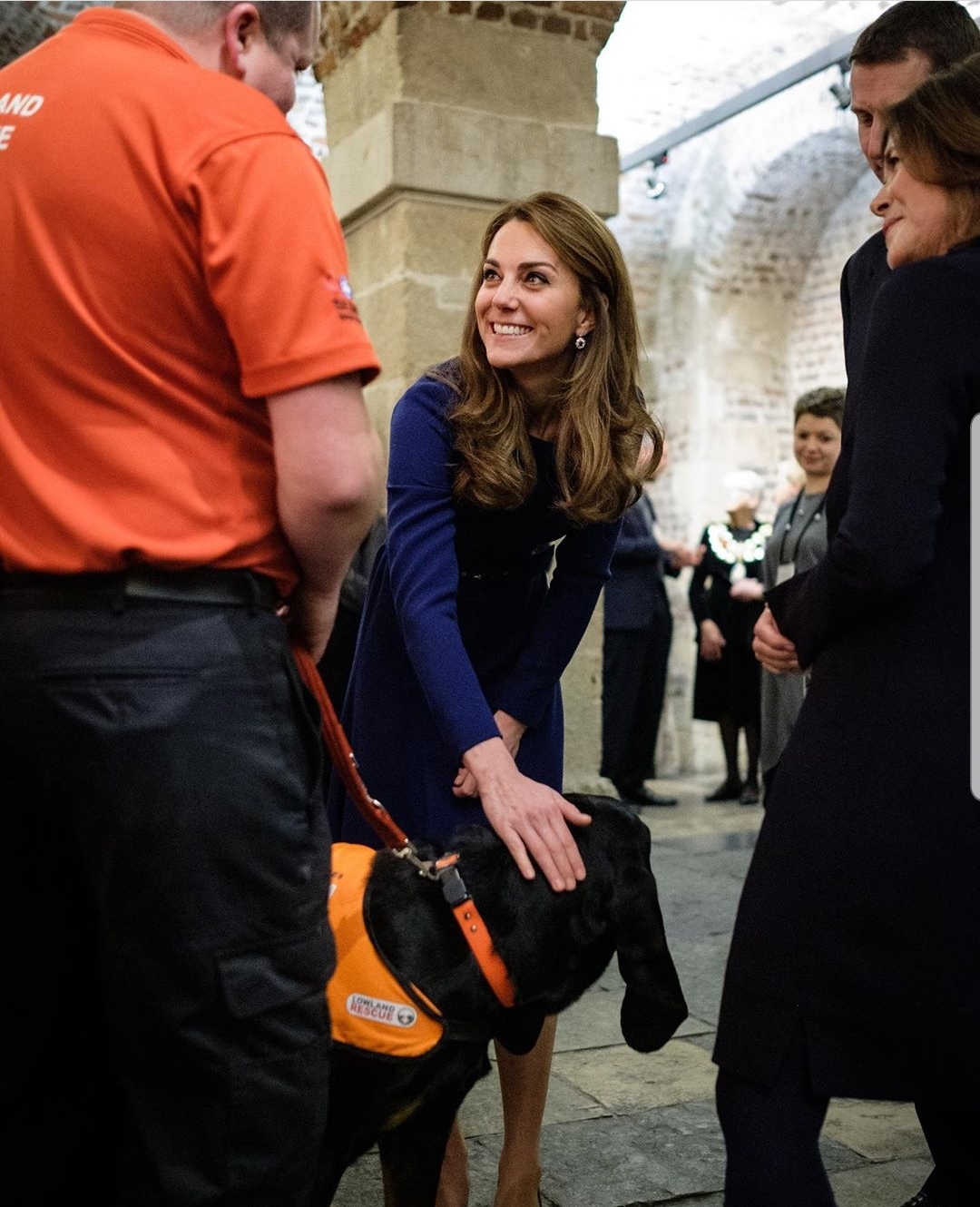 Prince William and Kate Middleton married in 2011 is a fairytale wedding ceremony at Westminster Abbey. Although Kate Middleton was always fashionable and stylish, her fashion choices have greatly transformed since becoming a member of the Royal family. There is a strict Royal Protocol when it comes to fashion for the royals. They need to be modest and formal at all times. Although her late mother-in-law Princess Diana and now Meghan Markle, have made exceptions to the TRoyal fashion, Kate Middleton usually abides by. She is never seen in dark nail or lip colors, short dresses, or being casual about her royal duties.