Celebrities
Kate Middleton and Prince William in Pakistan: Atif Aslam, Wasim Akram, Mehwish Hayat, Mahira Khan and Others Meet Royalty
Prince William and Kate Middleton attended the grand reception at Pakistan Monument hosted by the British High Commissioner in Pakistan
Prince William and Kate Middleton's royal tour to Pakistan is the only thing everyone is talking about. Pakistan was once ruled by the British hence the cultural and historical ties date way back. Since 2006, it is the first time the members of the British royal family have visited Pakistan. Prince William's mother Princess Diana often visited Pakistan but it is his first visit to the country. The royals have conducted various official engagements in just one day so far which include their visit to a government school, being a part of the conservation of Margalla Hills' ecological and biological species, meeting the president and the prime minister of Pakistan, and ending their day with an elaborate reception hosted by Thomas Drew, the British High Comissioner for Pakistan, at Pakistan Monument.
The royals have always been known for their regal and larger than life ways but Prince William and Kate Middleton decided to enter the venue in an unlikely and unique way. The couple entered the venue in a  traditional Pakistani rickshaw, one of the same rickshaws which had been painted to highlight the friendly relations between Pakistan and Britain. While Kate Middleton had been widely praised for her choice of dresses during the visit, this time it was Prince William who decides to sport a traditional Pakistani sherwani designed by the Karachi based designer Naushemian. The tall and handsome prince carried the traditional dress well and looked comfortable.
Amazing Jenny Packham dress for Kate tonight - but it's all about WWW.....What William Wore! #RoyaltourPakistan pic.twitter.com/Qr5Dt1vmrd

— Rebecca English (@RE_DailyMail) 15 October 2019
Kate Middleton, unlike her former somewhat casual appearances,  wore a dark green sequined gown by Jeck Pencham. The Duchess exuded her royal vibes with the floor-length dress and long golden earrings that accentuated her well-defined face cut and frame.
Prince William delivered a speech at the event expressing his gratitude for the warm hospitality extended by Pakistan during their visit. Prince William said that UK would continue to support Pakistan as a key partner and friend. According to Prince William, it is in the best interest of Britain to see Pakistan succeed.
Prince William gives his first official speech of the tour....covering issues including education for girls and climate change, urging Britain and Pakistan to continue to work together #RoyaltourPakistan pic.twitter.com/RMyV2EqE8B

— Rebecca English (@RE_DailyMail) 15 October 2019
'I am struck by the great strides Pakistan has made since its birth seventy two years ago.'
He mentioned the members of his family who had visited Pakistan in the past and had seen the leafy capital in the beginning. Today, Islamabad stands as one of the greatest capitals in the world.
Prince William stated,
'You can always rely on the UK to keep playing an important role as a key partner and friend.'
And what a wonderful rendition of the British National Anthem too! #RoyaltourPakistan pic.twitter.com/ZDgytABXCr

— Rebecca English (@RE_DailyMail) 15 October 2019
Somewhere down there William and Kate are mingling with the good and the great of Pakistan society - and what a stunning backdrop...... pic.twitter.com/bLlp7ZNZkx

— Rebecca English (@RE_DailyMail) 15 October 2019
The event was attended by many celebrities from film, television, politics, and business. Some of the prominent names include Mahira Khan, Atif Aslam, Wasim Akram, Shaneira Akram, Mehwish Hayat, Sajal Ali, Ahad Raza Mir,  Momina Mustehsan and many others. Designers Maheen Khan, Hassan Sheheryar Yasin, Kamiar Rokni, and Maria B also attended the event. Prince William and Kate Middleton mingled with the guests and spoke to them about their interests and thoughts about Pakistan.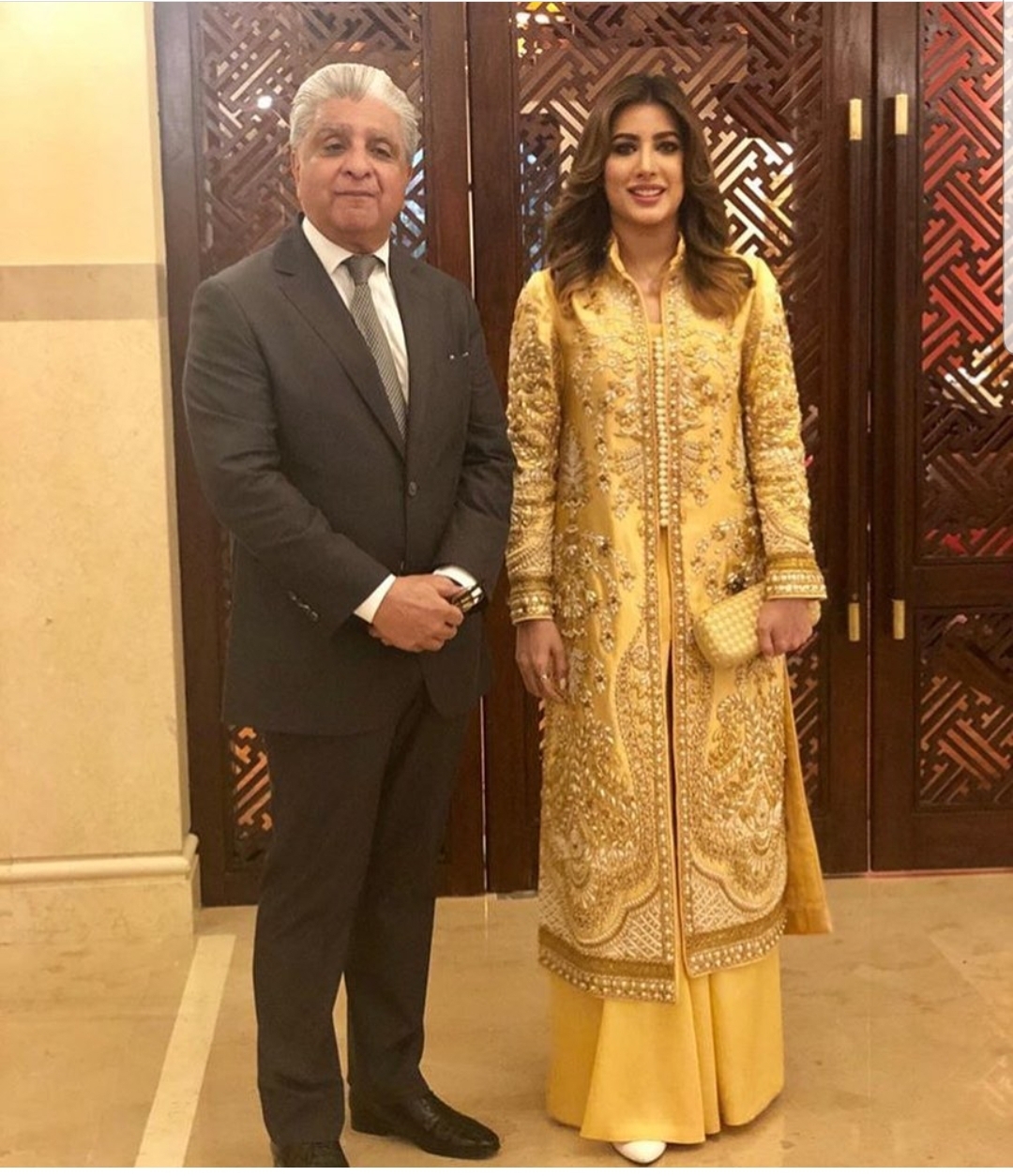 Mehwish Hayat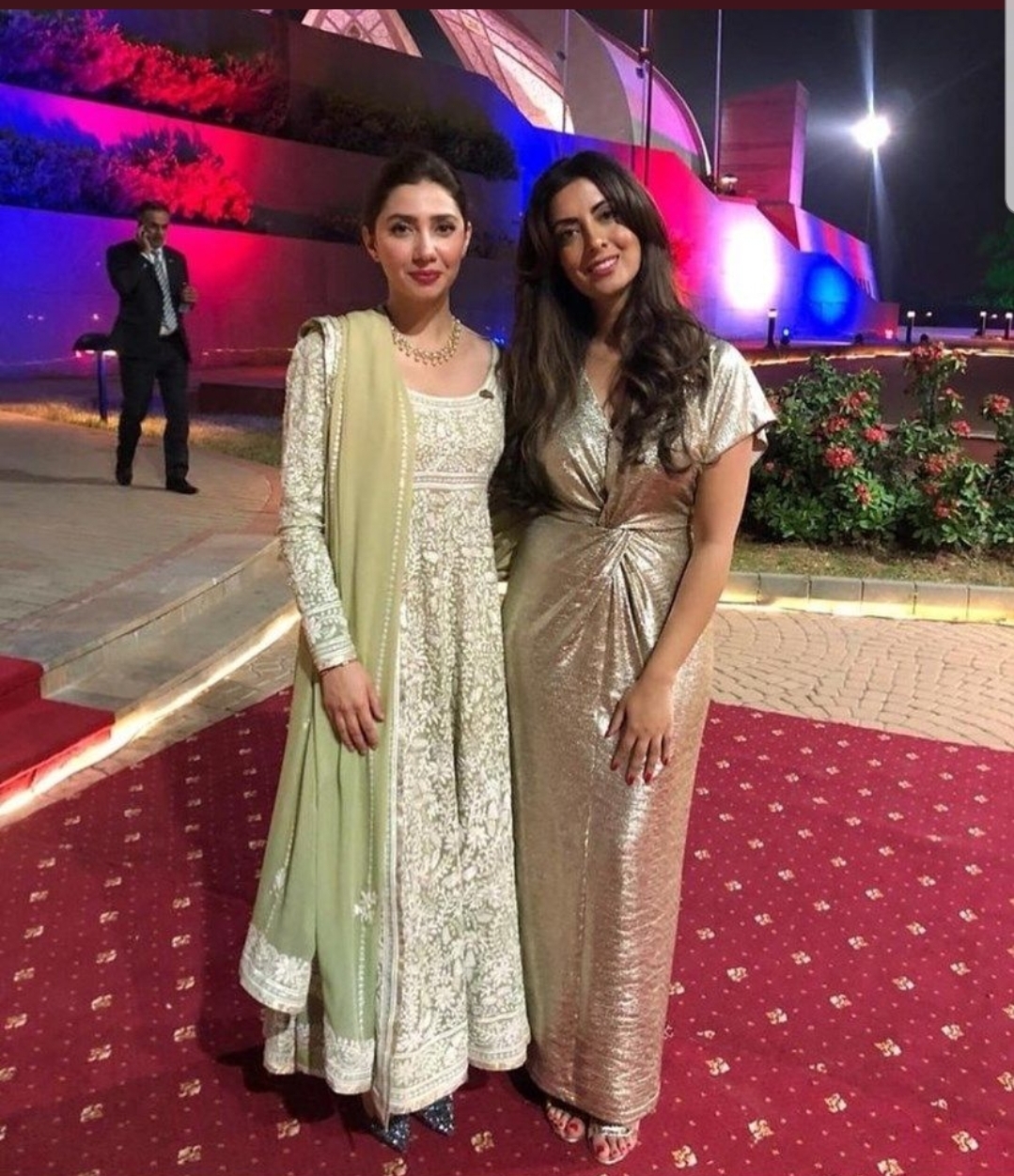 Mahira Khan with DJ Noreen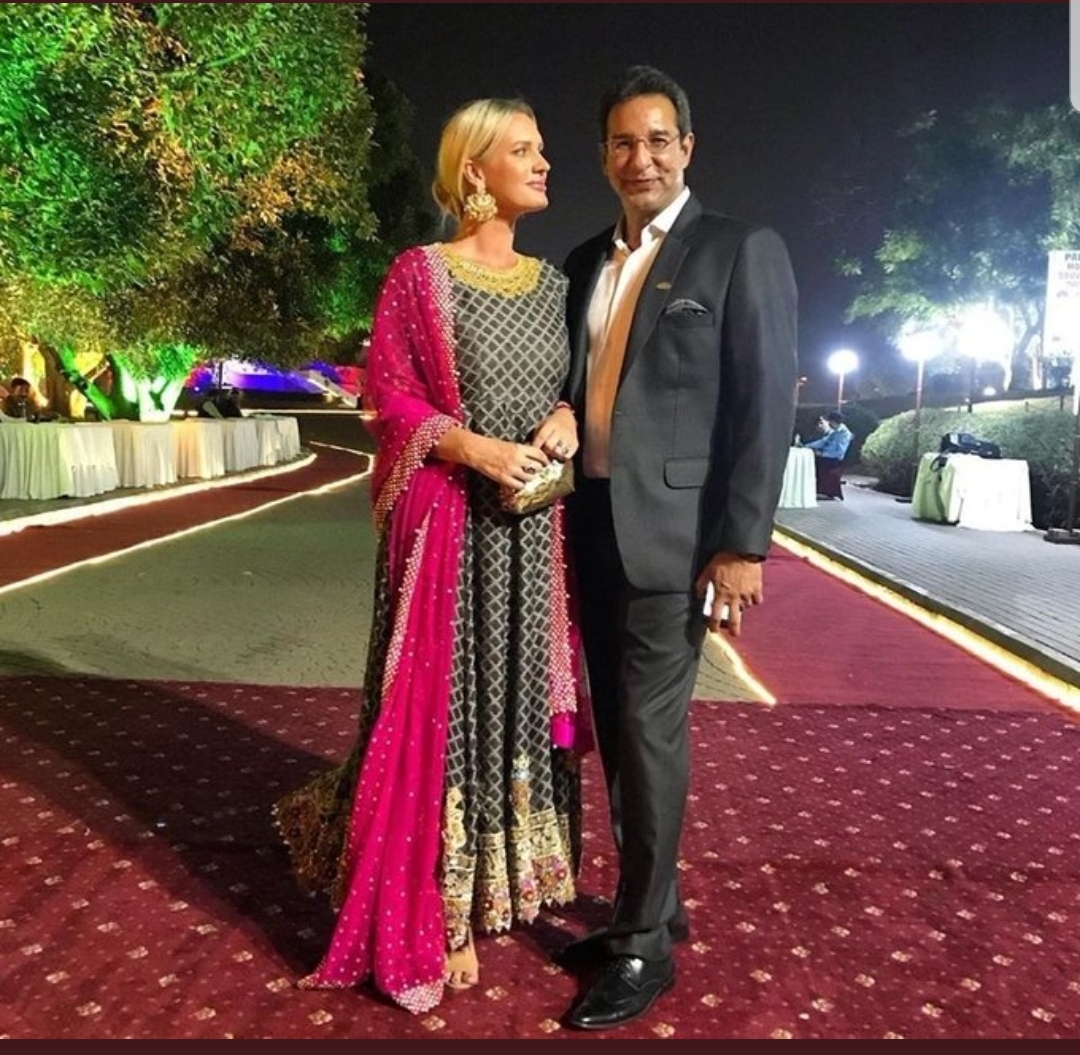 Wasim Akram with wife Shaniera Akram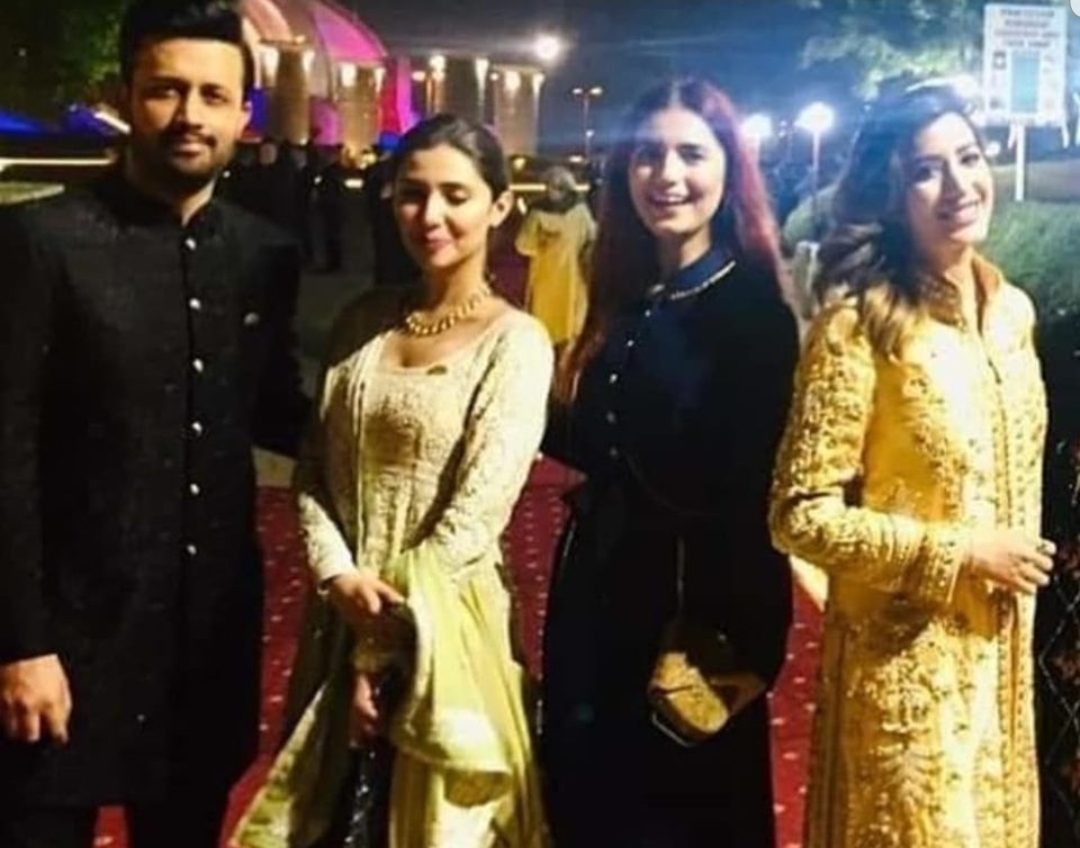 Atif Aslam, Mahira Khan, Mehwish Hayat and Momina Mustehsan
Earlier on the day 2, the royal couple had conducted some of the most important engagements. Prince William was told by the school teacher that the children were fans of his mother Princess Diana. Prince William was greatly touched and said that he was also a fan of her. He said that he was very little when Princess Diana visited Pakistan. Princess Diana had visited Pakistan thrice in six years. Her first solo royal visit outside Britain was to Pakistan and proved to be successful on many levels. She later came to visit Pakistan twice to see her friend Jemima Goldsmith and Imran Khan whom she also helped with fundraising for Shaukat Khanum Memorial Cancer Hospital.