TV/Streaming Reviews
Kashf: Hira Mani and Junaid Khan's TV Show is Off to a Strong Start
Hira Mani and Junaid Khan's tv show Kashf is off to a strong start. But will it sustain its pace and quality?
It's really easy to show the damsel in distress. She's a damsel. She's in distress. The plot practically writes itself. Add a pretty heroine and a pretty enough hero, your money's already in the bank. Most producers and showrunners rely on this specific trope to get the 'ratings' and don't really pay attention to layering the plot or creating depth in dialogue or characters. Hira Mani and Junaid Khan's show Kashf seems to be swaying apart from the regular tropes while still employing some basic themes.
The Plot:
Kashf, played by Hira Mani, is the eldest of three sisters. Living in a middle-class household, Kashf teaches little children as her mostly good-for-nothing father (Waseem Abbas) lazes around, thus the financial crises are inevitable. Kashf's mother works around the house all day and Kashf and her family live with her paternal grandmother aka Dadi (Samina Ahmed) and her paternal aunt aka phupo (Hajra Khan). Junaid Khan plays Wajdaan is Kashf's paternal cousin who lives in the house next door. They are engaged to be married. Wajdaan's family is financially stronger. His mother doesn't like Kashf's family much and Wajdaan's sister is about to get married soon. Kashf's phupo works in a school and gives money to Kashf's mother to help out in the house.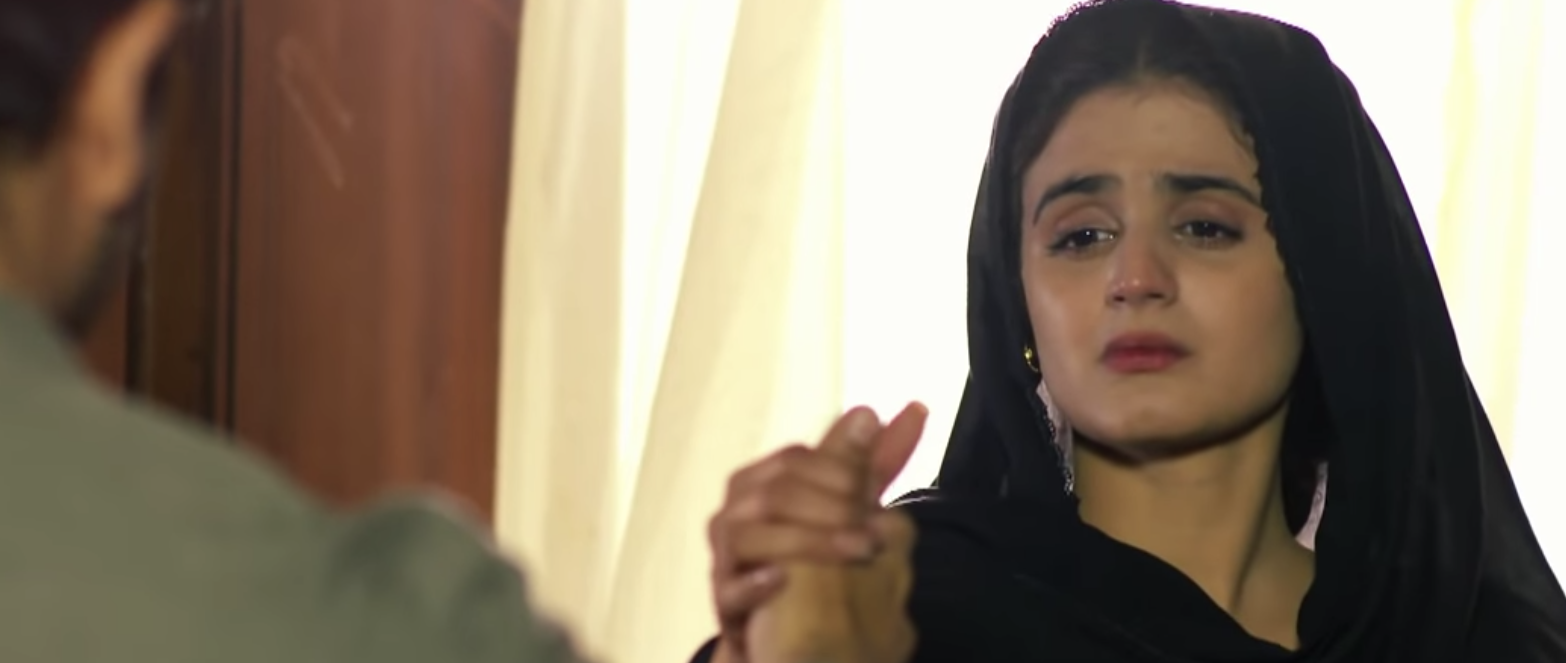 Hira Mani in Kashf
Kashf has vivid dreams that usually come true. She is made fun of by her sisters about this fact and is often the butt of their jokes. From the OST, it appears to be the spiritual journey of a girl who is ensnared in a lot of family drama. This is very much up Hum's alley and it looks quite strong to begin with.
The Good:
Hira Mani is excellent as Kashf. She delivers a reigned in performance in the first episode without being too much of a damsel, which is a feat, considering the role. It's strongly reminiscent of Zindagi Gulzar Hai (even the good-for-nothing father is the same, i.e. Waseem Abbas) but thankfully Kashf's mother is no doormat. When she is chided by her husband that she never gave him 'sons', she openly tells her husband that if she had sons, they'd be just as useless as he is.
There's also a lot of real and visceral reaction to the aforementioned fight. It was a great scene that created tension which is the impact of domestic abuse. Kashf is teaching her students when everyone hears the fight between the parents and many children guffaw at this. Kashf attempts to intervene in the fight but is stopped by her phupo. The Dadi ji eggs it on, supporting her son.
Wajdaan's response to his mother's disapproval for Kashf, in the second episode's promo is also quite direct. There's no beating about the bush so far and that's great. Junaid Khan and Hira Mani's pairing has been super successful since Sun Yaara and they play off each other well. There are no false notes in any of the performances yet, even from the supporting cast.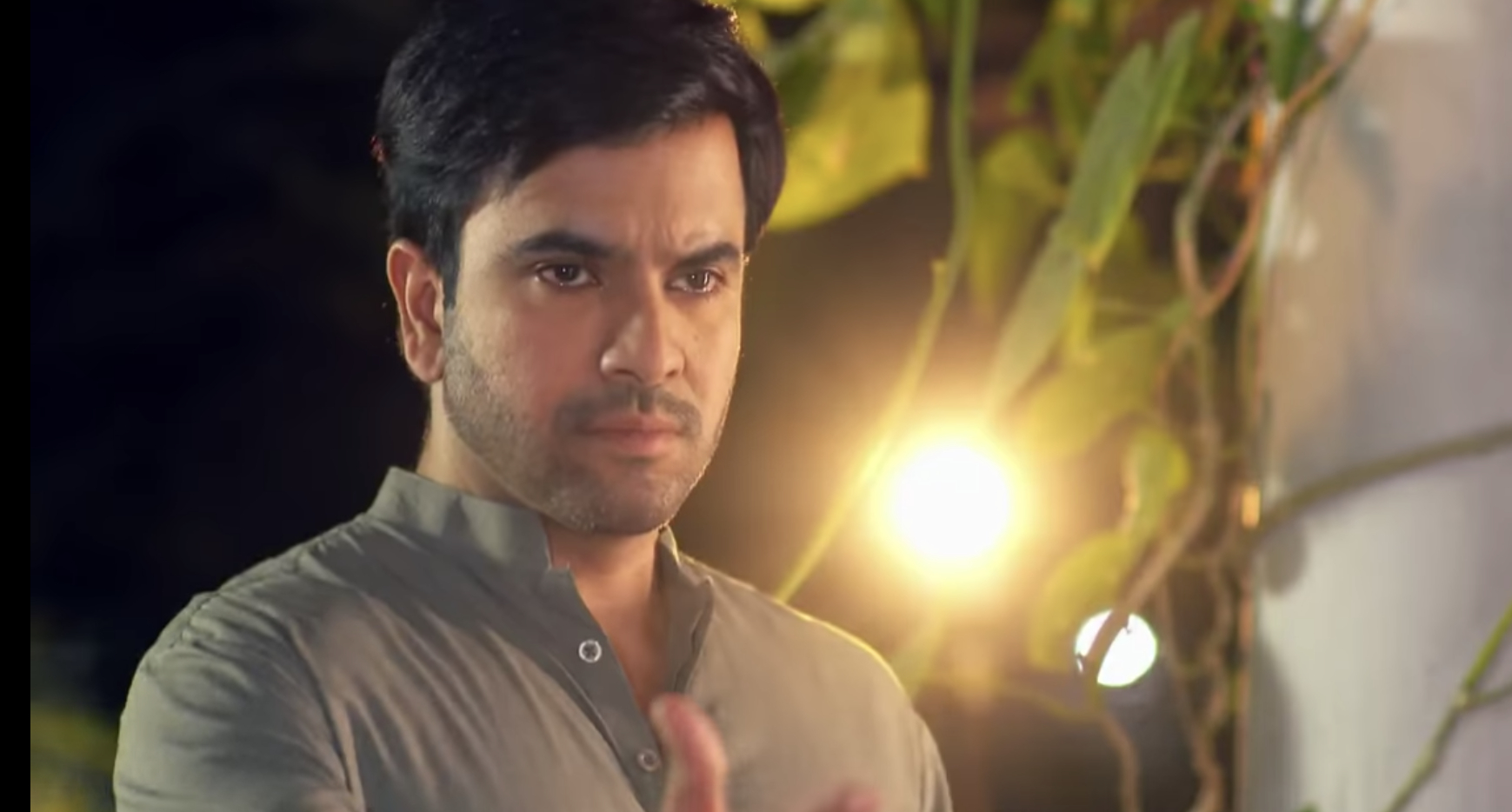 The Danger:
The danger of a show like this, which has a strong start and looks pretty well-rounded, is that it often veers into the realm of being ridiculous. Considering that the show will also touch upon the aspects of spirituality and sufi principles, one really hopes that this doesn't happen. Writer Imran Nazir has a strong history of coming up with characters that have depth and he tugs at the psychological lines well (remember Rasm e Duniya?) so one can hope.
Given that everyone is at home and looking for a good strong tv show to get hooked on, Kashf can be a good addition to the list of shows to look forward to. It has the right balance of intrigue and emotionality so far which, if the writers and showrunners stick with, might turn into a winning experience for the tv channel. For now, the first episode is quite strong and it remains to be seen whether the rest of the 25 odd weeks will maintain the course.