Why Hide Your Face Kartik Aaryan?
Kartik Aaryan was spotted with Ananya Panday who he has been linked with. But the images leave us confused!
Link-ups in Bollywood are as old as films themselves. Stars meet for a project, fall in love, some admit, others hide and the drama goes on. There are very few stars like Ranbir Kapoor and Alia Bhatt who have at least not hidden their affection for each other. 
But resident hottie Kartik Aaryan's recent link-ups have left us confused. It all began when Sara Ali Khan confessed her crush on him on Koffee With Karan. Immediately, the media started to put two and two together and paired them up! But that's when pretty Ananya Panday came into the picture and she was spotted with the on-screen loverboy on what seemed like coffee dates! 
A recent 'date' though was rather bizarre. A few days ago, Kartik was seen coming out of a restaurant with Ananya. He was in the car and naturally, the paps were helpfully there to snap them. A blushing Kartik covered his face, presumably to avoid being 'recognised' by the paparazzi. But wait, his window was rolled down! On the other hand, Ananya Panday was quite the natural and she had her windows up though she didn't attempt to cover her face. See the pics below. 
Now, the question: Why cover your face while rolling down the windows, Aaryan? Were the pap lights too blinding or was it just too hot? Here there is a catch - the link-up with Ananya has come at a time when the duo has started working on Pati, Patni Aur Woh. The teaser images shared on social media have generated quite a positive buzz and it must be said Kartik and Ananya look super cute together. And guess what? There is also a rumour about Kartik doing a film with Sara!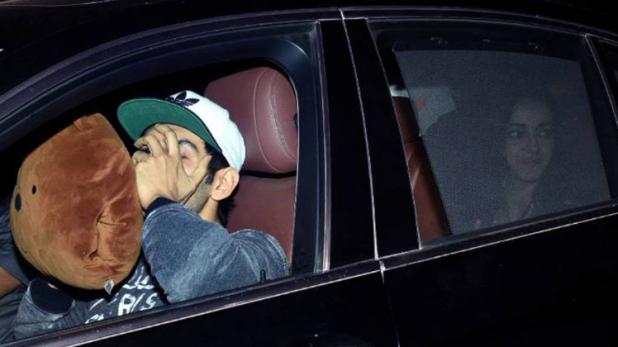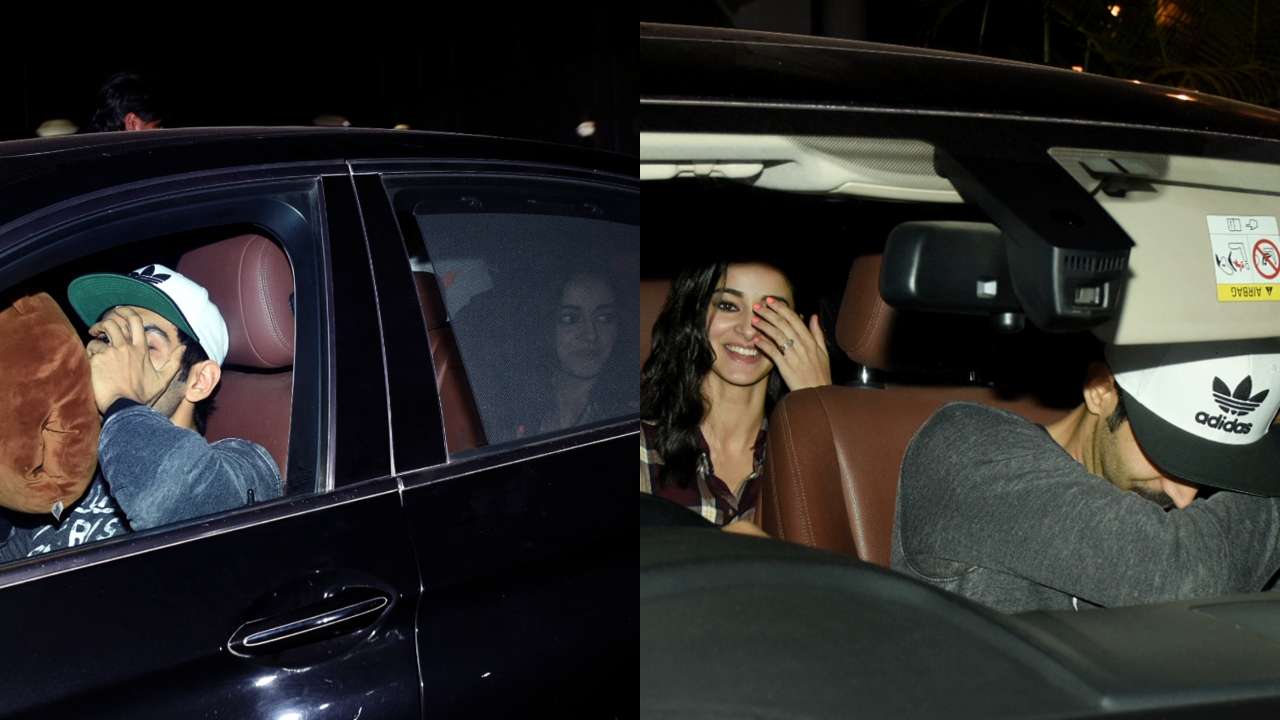 Link-up stunts are quite common in Bollywood. Earlier, there were whispers that stories about Sushant Singh Rajput dating Kriti Sanon were planted during the publicity for their film Raabta. A few months post the failure of the film, the rumours also stopped. The dating story was never confirmed as neither Sushant nor Kriti admitted to it.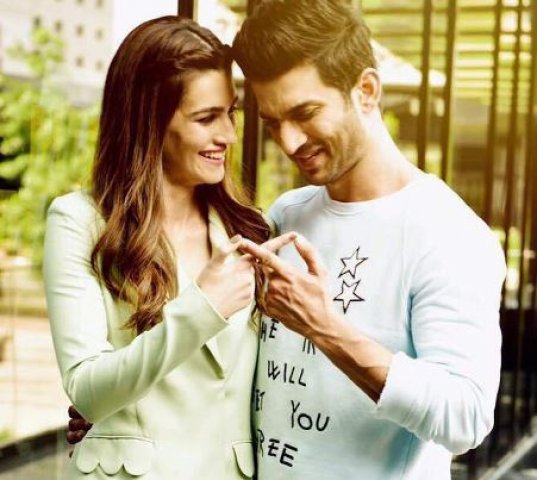 Kriti Sanon and Sushant Singh Rajput
Will it be the same pattern with Kartik and Ananya? Only time will tell if they are a couple or not. Or if they are the proverbial 'good friends'. And where does Sara actually fit into the scheme of things. Watch this space and keep an eye on the paparazzi!