Bollywood News
Kartik Aaryan's Cheesy Caption Does Not Go Well With Sara Ali Khan
Kartik Aaryan and Sara Ali Khan's on-screen and off-screen chemistry makes their fans fall in love with them every single time.
Kartik Aaryan and Sara Ali Khan are melting everyone's heart (truly living the spirit of their films) these days during the promotions of their upcoming film Love Aaj Kal. While one cannot help appreciating their crackling chemistry during the interviews, it also comes as a pleasant awakening that the two are not only confident about their craft but also the film. Kartik Aaryan has already been in the industry for almost nine years giving many hit films. Although Sara Ali Khan has been in the industry for a few months and a year but her confidence sets her apart from her contemporaries.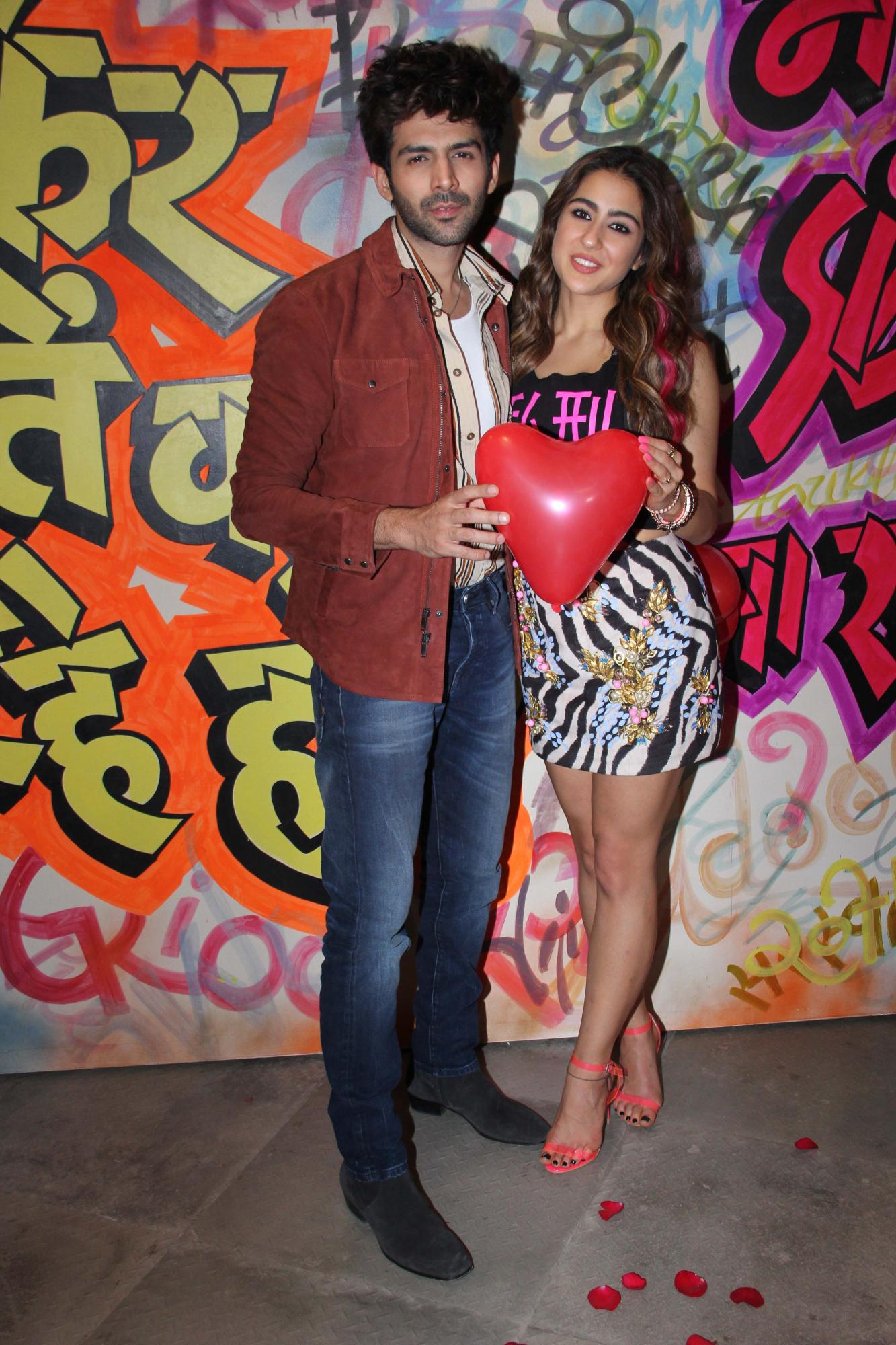 Kartik Aaryan and Sara Ali Khan
These days their social media is also lit with their loved up and interesting photos/ videos. Be it Kartik Aaryan feeding Sara Ali Khan with his own hands or taking her for a motorbike ride, the fans of 'Sartik' only have love to shower.
Recently, Kartik Aaryan shared a video where he can be seen riding a bike with Sara Ali Khan at his back. Like the past, Kartik Aaryan had a cheesy caption to follow the short video. When Sara Ali Khan expressed her displeasure with an angry emoticon, Kartik Aaryan was quick to clarify that it was just a joke and asked her to go to sleep( Sara Ali Khan had commented late at night).
Earlier, Kartik Aaryan had posted a picture feeding Sara Ali Khan with his own hands while taking a dig at her former not-so-toned physique.
Kartik Aaryan revealed in an interview with Rajeev Masand that he had not taken a holiday for quite some time because 2019 was his busiest year. Apart from giving the hit films like Luka Chuppi and Pati Patni Aur Woh, Kartik Aaryan worked on numerous projects including Love Aaj Kal, Dostana, and Bhool Bulaiyya 2. Kartik Aaryan is an inspiration for all the aspiring actors as he carved a niche for himself despite not coming from any established film background. Starting his career with Pyaar Ka Punchnama in 2011, Kartik Aaryan is now the heartbeat of the nation. The journey is utterly inspirational.