Bollywood News
Kartik Aaryan Turns Paparazzi For Ananya Panday During Film Promotions
Kartik Aaryan, together with Ananya Panday and Bhumi Pednekar, have been promoting their upcoming film, Pati Patni Aur Who. They indulge in friendly banter and we have deets
Pati Patni Aur Woh is one film that fans have been waiting for in anticipation. The Ananya Panday, Kartik Aaryan and Bhumi Pednekar-starrer looks like a fun-filled flick and can't wait to see the three actors sharing screen space. Over the past few days, the three have been promoting their film and they often indulge in friendly banter and teasing which leaves everyone in splits. And now, two of the stars from the film indulged in some banter and their friendly banter has caught the attention of the media.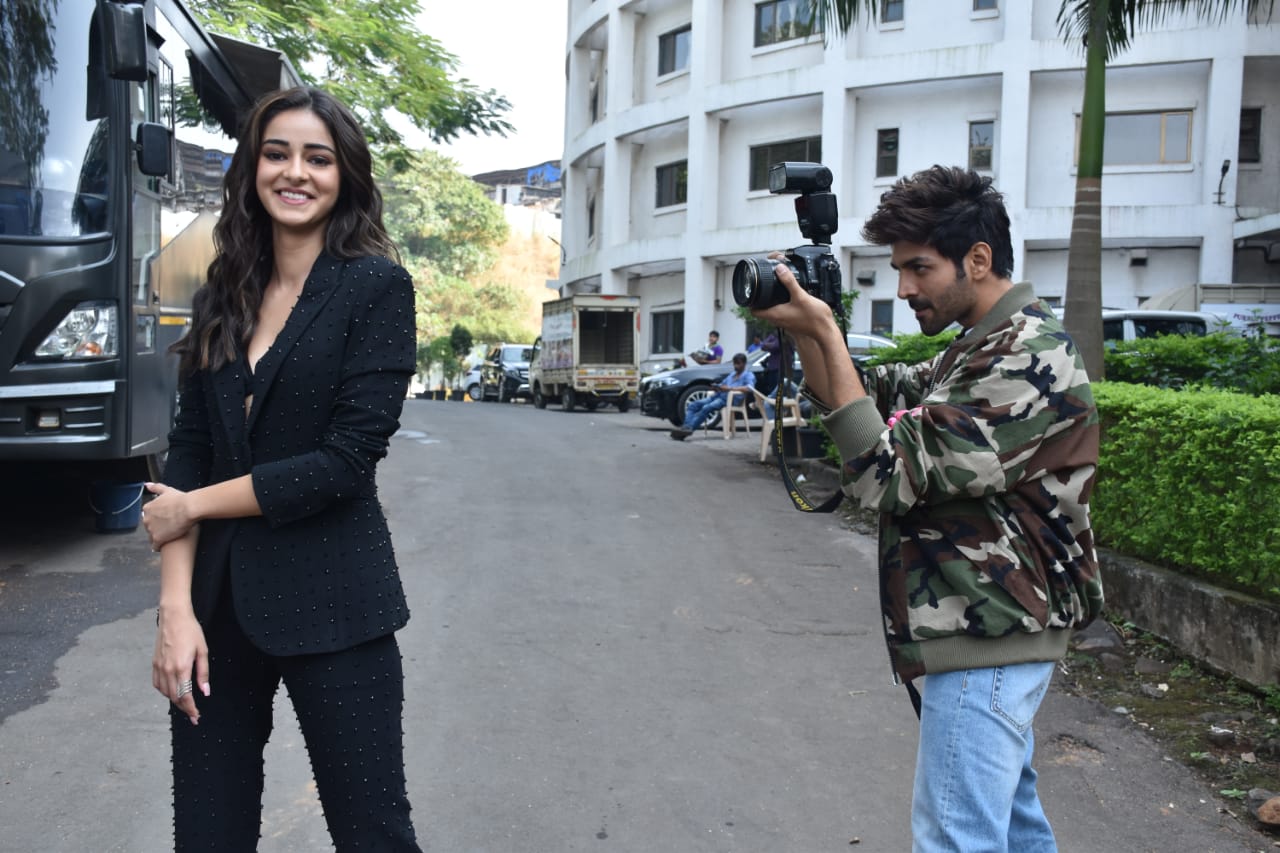 Kartik Aaryan clicks pictures of Ananya Panday. Picture: Supplied
Kartik Aaryan and Ananya Panday share a close bond and also have a great rapport. even during the film shoot, the two were seen hanging around together and have caught the attention of all their fans on social media. And now, during recent film promotions, Kartik Aaryan decided to turn into a member of the paparazzi for Ananya Panday and captured her in her element. While doing so, the Pati Patni Aur Woh star failed miserably as he couldn't get the angle right and asked the real paps who were present on the scene about clicking photos.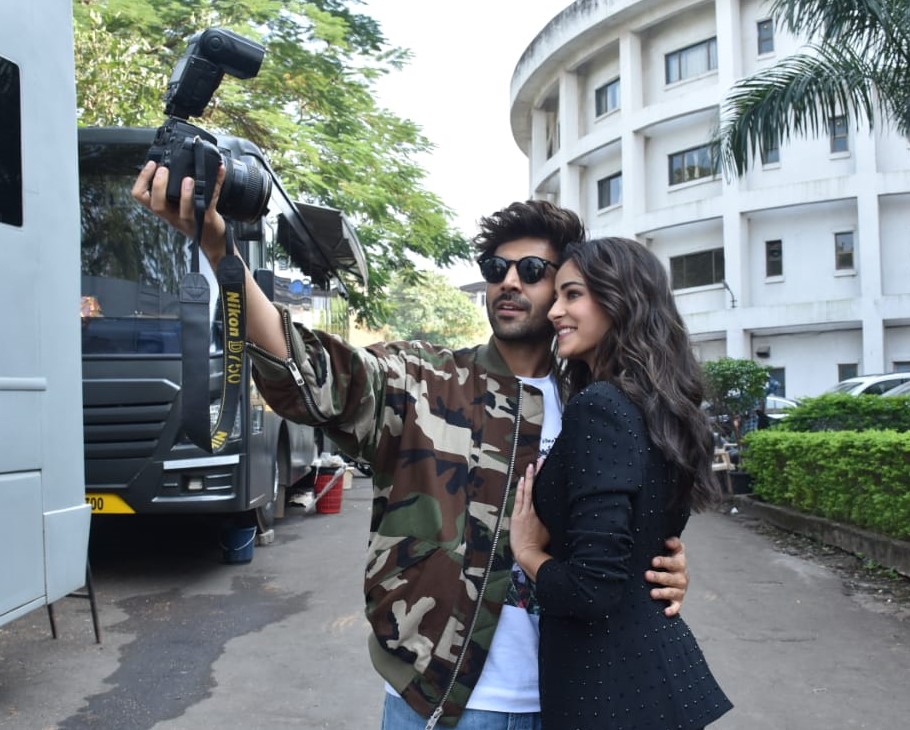 Kartik Aaryan clicks a selfie with Ananya Panday. Picture: Supplied
Following that, Ananya Panday said, "What are you clicking.?" Finally, Kartik Aaryan decided to ditch the photoshoot and instead clicked a selfie with Ananya Panday. Seeing their friendly banter, fans couldn't help but notice their bond. In the pictures, Kartik Aaryan can be seen sporting a pair of baggy jeans which he paired with an uber cool camouflage jacket and dark sunnies.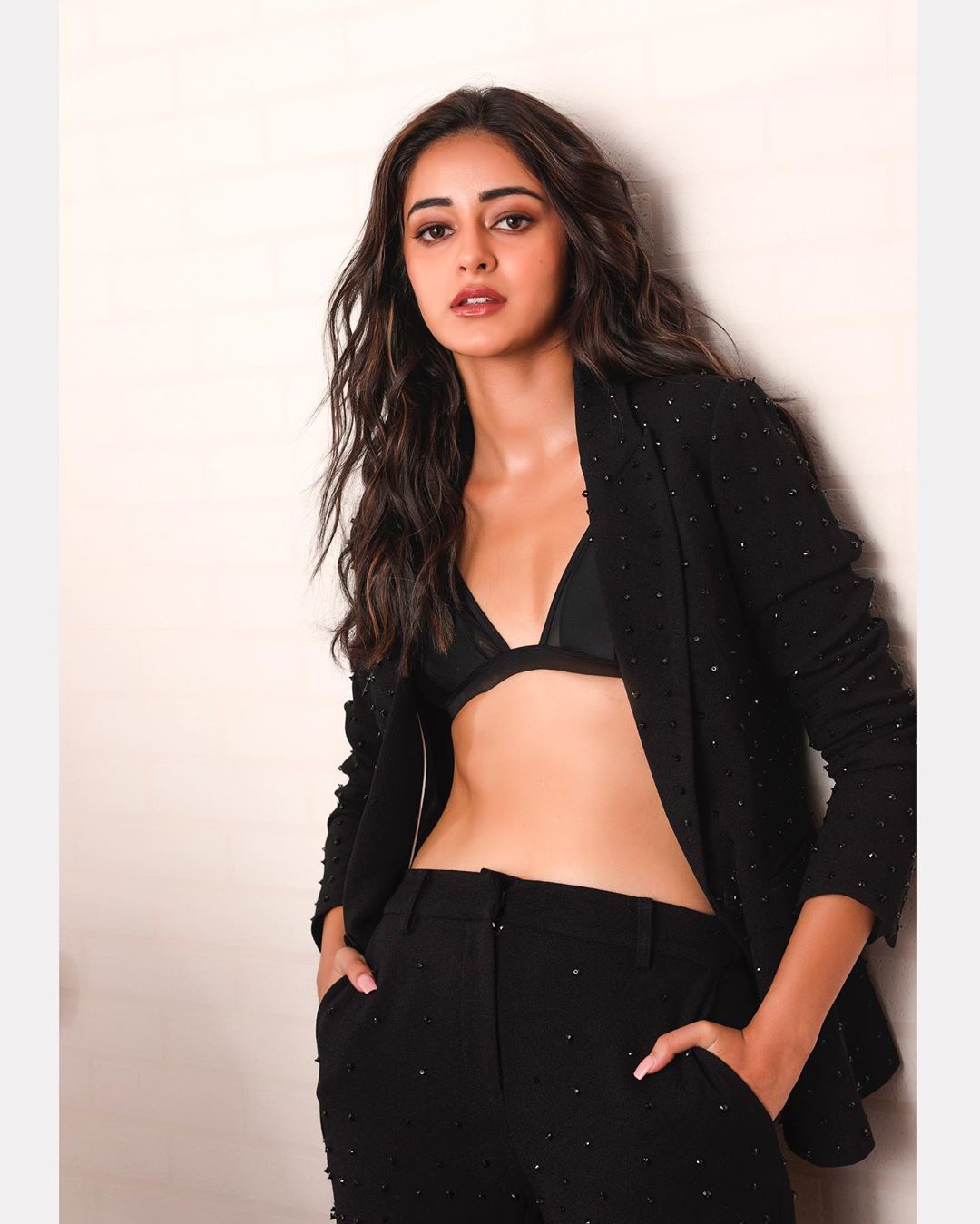 Ananya Panday
Ananya Panday on the other hand was exuding glamour in her chic look. She was dressed in a pair of black pants which were adorned with beads all over and a matching blazer which she wore over a black bralette. She rounded off her look with a pair of silver strappy heels and looked picture perfect, even if Kartik Aaryan couldn't get the right click!