Bollywood News
Kartik Aaryan: 'To Those Who Are Curious, I am Still Single'
Masala!'s latest cover boy Kartik Aaryan opens up about his latest film, all those link-up rumours and the exciting turn his life has taken
It's been just over a year since a star was born. Sorry, make that a star was rediscovered! In a recent interview, Kartik Aaryan mentioned how he felt achieving 'overnight stardom' after nearly seven years. He was talking of a delicious irony. It was just one film – Sonu ke Titu ki Sweety, released last year, that made him a bonafide star. Never mind the five or six movies he had made prior to that (the Punchnama series especially went on to become sleeper hits). All that mattered was that one big blockbuster. 2018 changed everything as Kartik suddenly was anointed the nation's heartthrob. Now, comes the big test – an A-list film that is marketing itself solely on his name and fame. Luka Chuppi would have released by the time you read this and while its box office and critical reception is yet to be seen as we go to print, there is no denying that Kartik is here to stay. Big time endorsements, covers, a beeline of producers and the coveted Koffee With Karan interview – he has ticked all the boxes of what constitutes a 'star' in Bollywood.
Scratch the surface though and he is still the sweet boy from Gwalior who has come a long, successful way in an extremely competitive industry.
So what ticks Kartik on, a year after his big breakout? We find out…
Luka Chuppi your release after last year's Sonu Ke Titu ki Sweety is being called a Kartik Aaryan film and not just a film starring Kartik Aaryan. How does that feel?
It feels great! You feel validated because the success has come because of Sonu Ke Titu Ki Sweety. There is a certain expectation from me and the trailer has been received well. So it's all good.
But are you feeling the pressure?
Actually, I am more excited than nervous. The expectations are high but that is a good thing to happen. I am pretty confident people will like the content. The only pressure is for the film to be profitable for my producers. Otherwise, personally, nothing has changed after Sonu…. I was here when I had nothing and I still have nothing to lose. 
What was the best response to the trailer so far?
I remember meeting a family outside a theatre. They had seen the trailer of Luka Chuppi during the screening of a film they had just watched. There was a young boy of around 10 or 12 years old along with his dad in the group and both of them wanted pictures with me. They said they loved the trailer and were looking forward to watching the movie with the entire family. That felt awesome; I think it's after a long time that a 'family film' in the real sense of the term has hit the theatres. As a comedy, that's exactly what we want. I watched the trailer with the audience and I could see them laughing throughout. So the response has been very encouraging.
Your characters have always had interesting equations with women. How is Guddu (Luka Chuppi) different from Sonu (Sonu ke Titu ki Sweety) or Rajat (Pyaar Ka Punchnama)?
Guddu is the most honest and righteous character I have played. He is the boy you would take home to your mother (laughs)! Sonu, on the other hand, was a street smart guy. Sonu didn't have a problem with women in general, he just had an issue with one particular woman. While Guddu's relationship with women is very 'proper'. If he falls in love with a girl, he would want to marry her! These nitty-gritties aside, I feel with this film, I have explored a different character. For the first time I am playing a role set in a small town, otherwise, I have always played the urban guy in all my movies so far. There was a different dialect I had to depict for which I even enlisted the services of a teacher! So it was a new territory I was stepping into.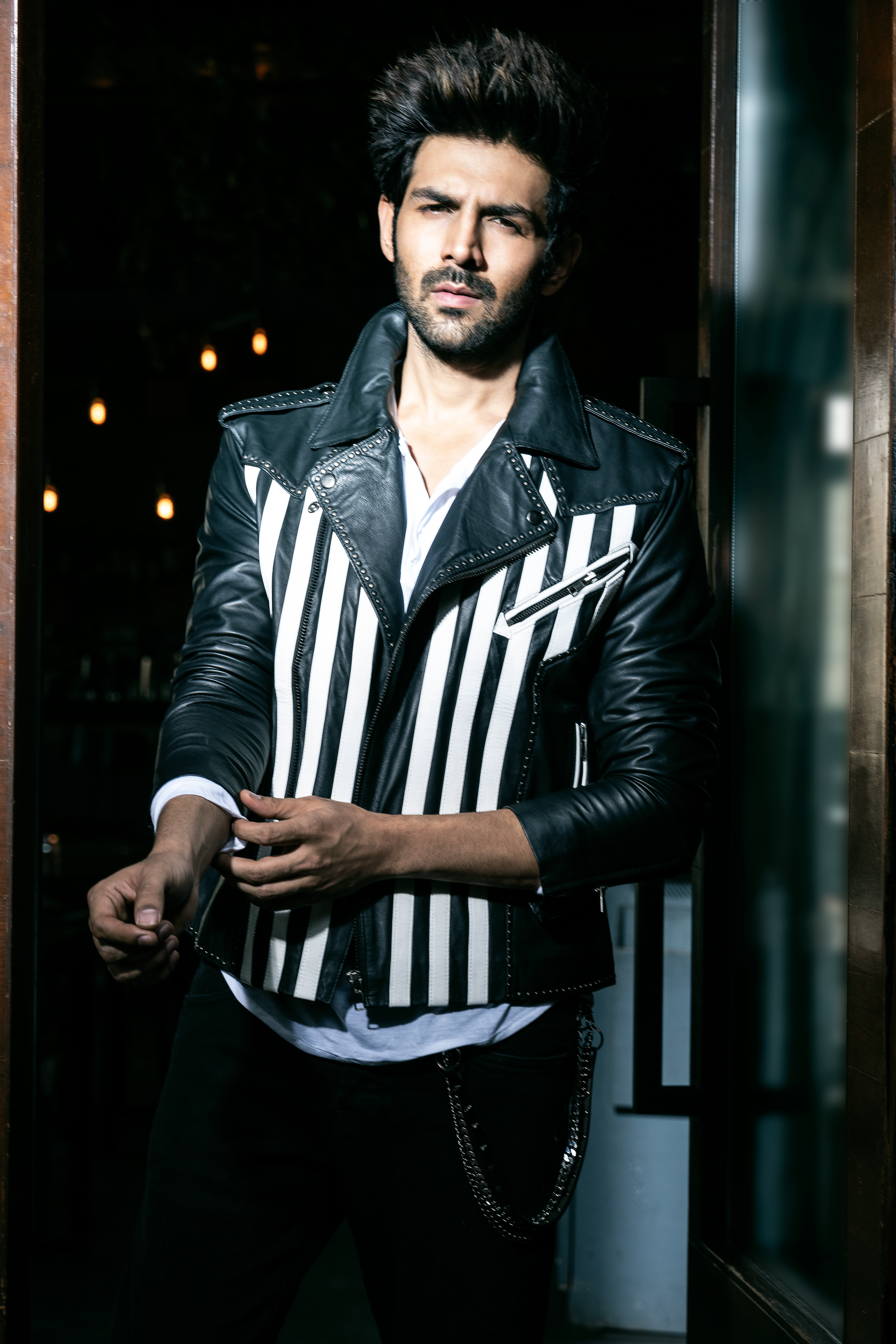 Photo: Prasad Naik 
I quite liked the exploration of live-in relationships in small towns, albeit in a funny way. Being from a small town yourself, what are your observations of sexuality in mofussil towns?
I feel in small town India, live-in is still a big deal. We might be liberal in many ways but a girl and a boy living together under one roof can cause quite a ruckus. Personally, I believe that if two people love each other, they have the right to do anything they want but in a small town, there are too many dynamics to take care of – family, nosy neighbours and the like. Luka Chuppi explores this through satire. It's essentially a comedy of errors.
What kind of roles are you getting right now?  Do you feel trapped in the 'funny chocolate boy' image?
See, my niche and territory remains the same – comedy. But the characterisation within each has to be different. Of course, I would love to explore thrillers, it's one of my favourite genres. I hope I can do a Darr or Baazigar or Rockstar some day but I am willing to wait. I can't leave comedy right now. Basically, I love good content. If I don't get satisfied creatively there is no point in taking anything up, regardless of its commercial prospects. Right now, I am getting a lot of scripts but I am choosing solely on the basis of the content without thinking of the genre. 
You had done a short film a few years ago which is not much talked about. Are you willing to explore more in newer formats?
That short film was done for years ago and it even was sent for some awards. But right now I am not looking at any other formats. I am only concentrating on feature films. There is no time!
So you have been around for seven years. What have you done to improve your craft as an actor?
I have worked really hard to reach where I have. Even before joining the industry, I have been working on myself. Be it the way I speak or my techniques. I am a movie buff and I do watch a lot of films and other art forms to keep myself updated. I also love dancing but I am constantly working on improving my moves. And as and when I can, I do workshops with acting professors, it really helps hone your craft. For instance, as I said, in Luka Chuppi, I had a dialect instructor. At times, it's useful to refresh what you know. So yes, one has to keep working on oneself to improve. 
Can you clear the confusion once and for all about your love life that has given birth to so many headlines? Who are you actually dating?
No one! (laughs). To all those who are still curious, I am very much single. There is just no time! The media is having a field day linking me with Ananya (Panday) and Sara (Ali Khan) but let them… so many headlines, as you say hahaha.
We believe you. So if you are in a relationship what kind of boyfriend would you make?
I would be someone who takes as much time as possible for his girl. I would be very caring and affectionate. I believe in doing things that would make her feel very special.

That makes for a great boyfriend! Tell us, if you were to write a Tinder bio for yourself, how would you describe yourself?
I am so not on Tinder; I don't even know how it works. Actually I am too busy to even check it out. Hey, that can be my line – 'too busy to be on Tinder'.