Bollywood News
Kartik Aaryan To Clear the Air With Govinda Regarding Ankhiyon Se Goli Maare
Reports suggested that Govinda didn't approve the new version of his famous 90s song
The hyped-and-happening Kartik Aryan brought in his birthday with his pals, mostly gal pals from Jahnvi Kapoor to Ananya Pandey, on November 22. As a birthday gift, T-Series, the producers of Kartik's new film Pati Patni Aur Woh has released a video featuring a song — a remix of the old hit Ankhiyon Se Goli Maare. Though some sections of movie fans have objected to the way the song has been remixed and shot, Kartik's fans seem most happy to have their heart-throb thumping the dancefloor with his co-stars Bhumi Pednekar and Ananya Pandey.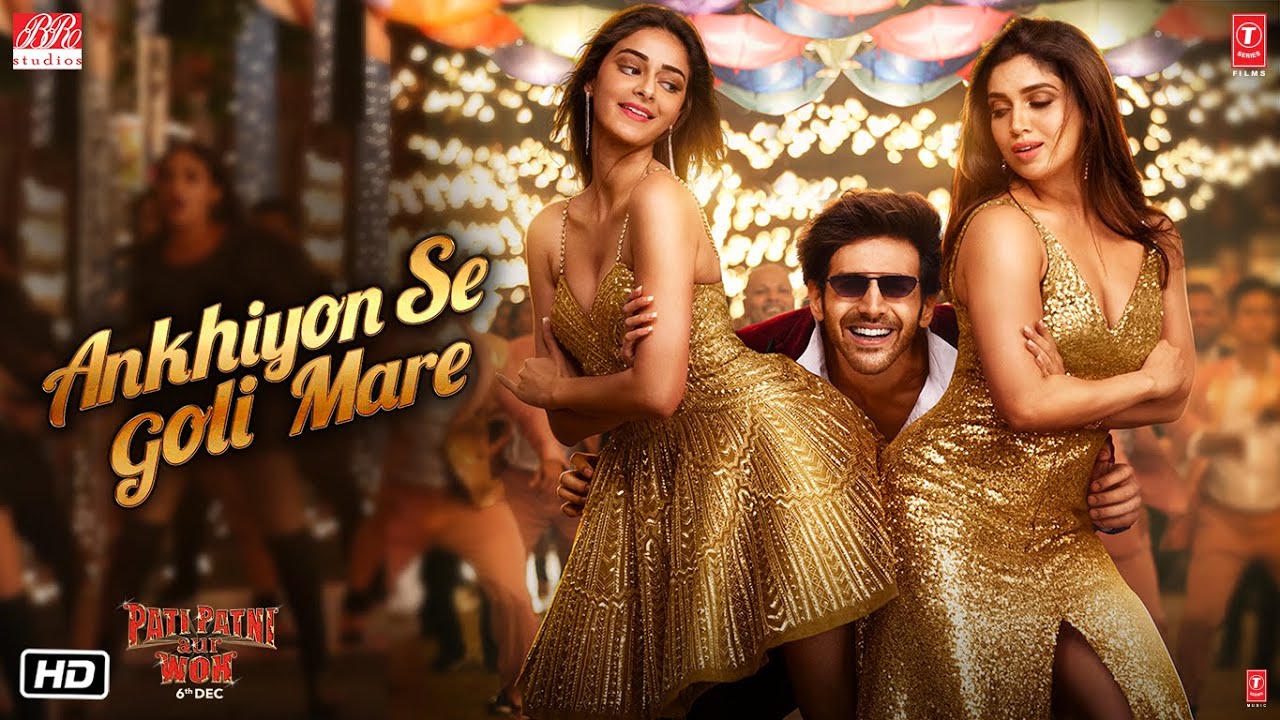 The poster for 'Ankhiyon Se Goli Maare'
A source from the remix unit says Kartik and choreographer Farah Khan never wanted him to imitate the original Govinda steps. "That would've been disastrous. Kartik is no Govinda. He has his own charm and his fans are not the fans who used to flock for Govinda. This is a new generation and Kartik is not doing a Govinda," says the source.
After hearing that Govinda is unhappy with what Kartik has done to his Dulhe Raja number, Kartik intends to clear the air with Govinda. "Kartik just wants Govindaji to know he doesn't mean to offend. It's like Dilip Kumar who played the doomed lover in Bimal Roy's Devdas being offended by what Shah Rukh Khan did in Sanjay Bhansali's Devdas."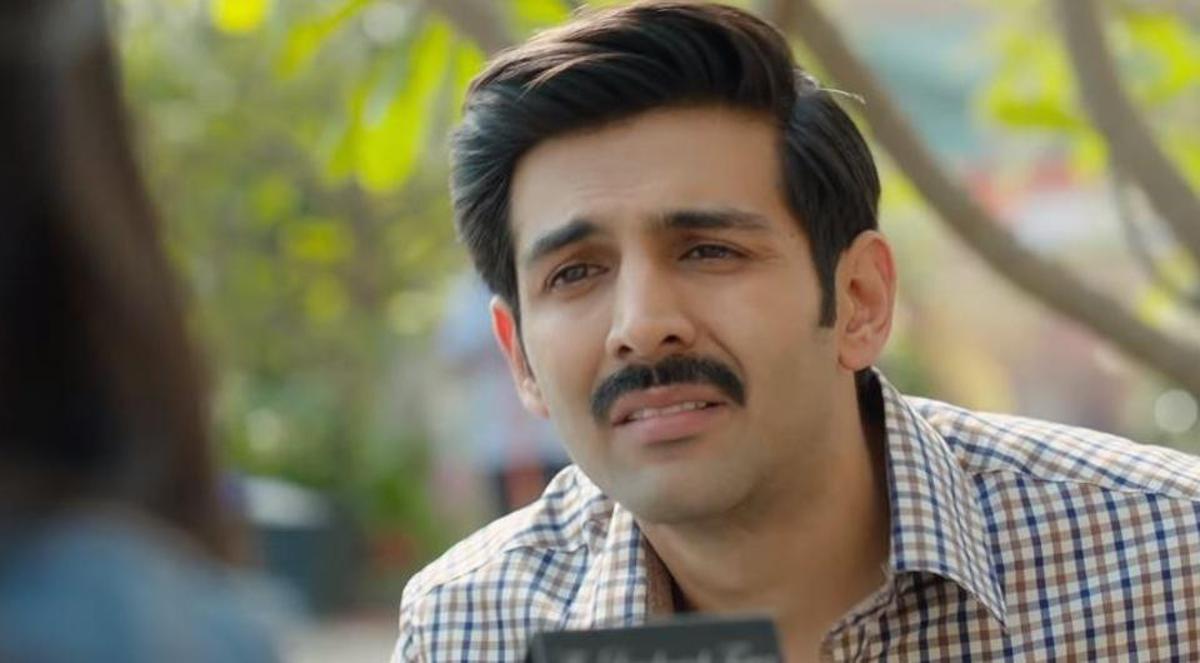 A still from the trailer of 'Pati Patni Aur Woh'
This is not the first controversy that Pati Patni Aur Woh has got itself into. Earlier when the trailer was released a dialogue apparently endorsing marital rape had the nation in a rage.  Kartik was heard saying, "Biwi se sex maang lein, toh hum bhikaari. Biwi ko sex mana kar dein, toh hum atyachaari aur kisi tarah jugaad laga ke uss se sex haasil kar lein na toh balaatkaari bhi hum hain." (If we ask the wife for sex, we are beggars.If we say no to the wife for sex we are  tormentors and if somehow we manage to get sex from her we are rapists).
The shockingly insensitive remarks have not gone down well with the public. A section of Twitter users sees this as an endorsement of marital rape. However the offensive dialogue has now been removed. "Since Kartik Aryan's monologue in Pyaar Ka Punchnaama was a hit they thought of doing another one this time and got carried away. The offensive monologue will be edited out of the film," informs a source.