Bollywood News
Kareena Kapoor, Sharmila Tagore Want Anushka Sharma, Virat Kohli to Have a Kid, Here's Why
Taimur Ali Khan is the most popular kid on the block and already has a huge fan following. Sharmila Tagore makes a strong and valid point on the sociale media influence in his life
Taimur Ali Khan is undoubtedly the most famous Bollywood star child and there isn't a day when he doesn't get snapped by the paparazzi. He is the apple of his parents' eye and he also comes on top of the list for the shutterbugs. He is by far one of the most adorable kids in the industry and creates a stir on social media every time new pictures of him surface. With that being said, his parents have often spoken about the interference of the media and how it will affect Taimur Ali Khan as he grows up.
Just recently, Saif Ali Khan's mother, Sharmila Tagore, opened up on Kareena Kapoor's show about the vast media attention he receives. She was asked about the growing paparazzi culture and its influence on the toddler. Sharmila Tagore made an important point that since Taimur is really young right now, he might not get affected for now. However, she mentioned that as Taimur Ali Khan grows up and reaches the age of 7 or 8, the media attention might get more troublesome. She also mentioned that the media is responsible for first building you up and then taking you down too.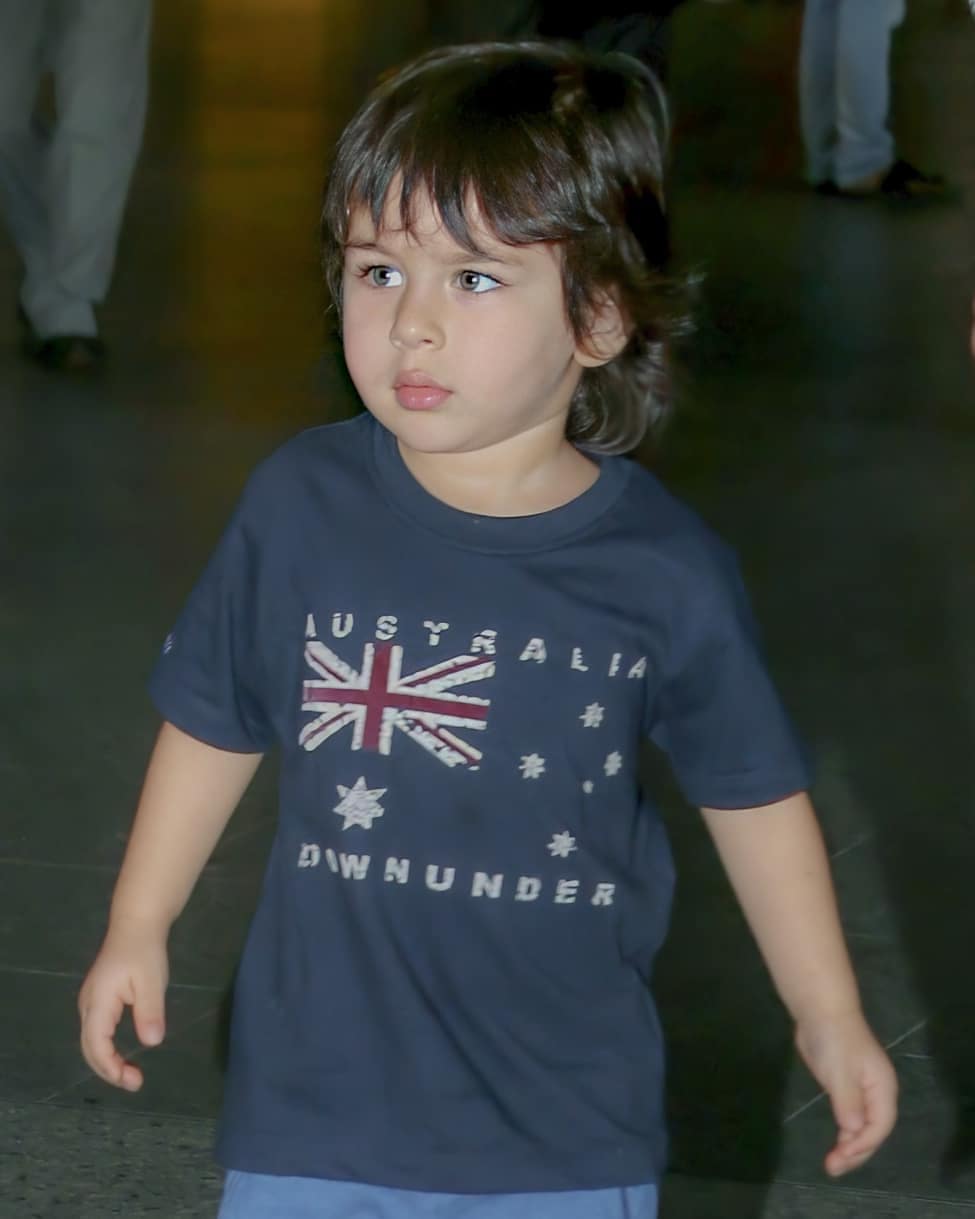 "Later on, when he is grown up enough to really access social media, he will be bombarded by so much information. But, I feel what the media does is it builds you up and then suddenly dumps you. Tomorrow, Virat Kohli and Anushka Sharma will have a child and Taimur might be neglected." To this, Kareena Kapoor added that she hopes this happens. Bebo and Sharmila Tagore were both in agreement.
Meanwhile, recently when Kareena Kapoor and Saif Ali Khan headed to Ranthambore to celebrate Sharmila Tagore's birthday, photos of Taimur and Inaaya Naumi Kemmu went viral. A particular photo of the entire family posing together with Taimur and Inaaya focusing on the cake has been circulating on social media.