Bollywood News
Kareena Kapoor-Saif Ali Khan Marriage: 10 Reasons Why They Share Such a Successful Relationship
Kareena Kapoor and Saif Ali Khan are true #couplegoals. Here are the reasons why their marriage has been so strong and stable after all these years in showbiz
In an industry where marriages are vulnerable to many factors and news of break-ups and splits, Saif Ali Khan and Kareena Kapoor have a rock-solid relationship. They are truly #couplegoals as Bollywood's royalty appear to have it all – a wonderful family life, great career and of course, a baby who is the nation's darling. So what makes the Saif Ali Khan and Kareena Kapoor marriage so successful? Here are 10 things to learn from them!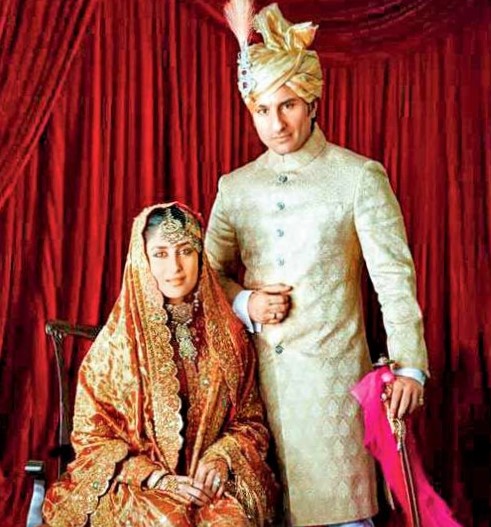 1. Saif is the only man Kareena has ever listened to. In her earlier relationships, she was headstrong, impulsive, stubborn and rebellious to the point of destroying the very relationship she nurtured. One of her earlier boyfriends had sighed, "She tires me out. She is fabulous. But she does her own thing. No point in trying to change her point of view." Saif changed that. She actually began to mould herself according to his tastes. This included inculcating a reading habit in her.
2. Be it Amrita Singh or the vanished Roza Catalano in Saif's earlier relationships, it was the women who called the shots. Kareena, Saif had once confessed, is their first relationship of equals.
3. They come from affluent film families and were never dazzled by one another's fame or fortune. To this day, they pay their own individual bills for their clothes and personal requirements. They grew together as artistes, and never apart.
4. There is mutual respect for one another's family. Kareena idolises Saif's mom, the gorgeous Sharmila Tagore. And Saif is so close to Kareena's mom, Babita and sister Karisma that the two ladies never take a decision without discussing the issue with Saif, be it a divorce or the colour of the living-room curtains!
5. Saif and Kareena do not interfere in one another's careers. She has never questioned him about his leading ladies. In fact, she became pals with Ileana d'Cruz while her husband was shooting a film, Happy Ending, with her. He has never asked her to  slow down or give up her career. Or to even take a maternity break. Saif has seen his mom Sharmila Tagore balance a career and her home beautifully.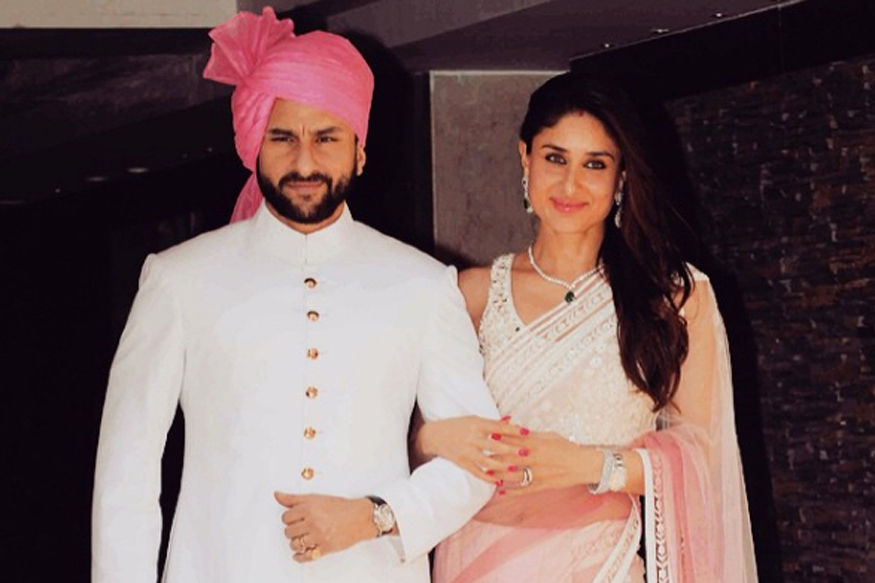 6. Saif and Kareena have similar tastes in home décor. Their dream house is being built brick by brick by the couple themselves. No interior designer needed. Their home reflects their mutual love.
7. Religion has never been an issue between them. Saif is a practicing Muslim. Kareena is a Hindu. They practise their own religious  belief and snub all attempts by mischief mongers to practice a divisive domesticity between  the duo.
8. Saif never lectures his wife on how to lead her life. Ditto Kareena. She once said, "The secret of a  successful marriage is give each other space. Do not crowd your husband with your convictions. At the same time do not get into the habit of complying with whatever he wants. Disagreements are a healthy part of a relationship."
9. They have their own life beyond their marriage. Kareena is extremely gregarious.H er close friends include Amrita Arora (Malaika's sister) and designer-producer Shabina Khan. She hangs around them, goes to lunch with then. Saif is a loner. He has very few friends.
10. There was never any pressure on Kareena for motherhood, either from Saif or his mother. Motherhood was a choice left entirely to Kareena. She was a diva before Taimur and she continues to be diva after motherhood. Just like her mother-in-law. And Saif just can't stop preening.