Bollywood News
Kareena Kapoor rocks solid coloured dress at recent event
Kareena Kapoor flaunts thigh-slit Sachin and Babi dress with metallic pink heels
Trust Kareena Kapoor to totally rock solid colours. Let it be a royal blue sequined gown, yellow figure hugging dress, a good old little black dress or a purple jumpsuit, the actress knows how to own every outfit she opts for. Kareena can look stunning in either a completely nude look or in a dark lip. The actress knows how to carry herself - that too with poise - in everything she wears.
At an award show on Saturday, Kareena Kapoor dazzled in a thigh-slit red and fuchsia Sachin and Babi two piece with an elaborated belt. The actress paired her look with pink metallic heels and nude makeup. Kareena's hair were styled in soft waves. Slits were an obvious choice at the Elle Beauty Awards last night with bigwigs such as Anushka Sharma, Janhvi Kapoor wore the similar cut.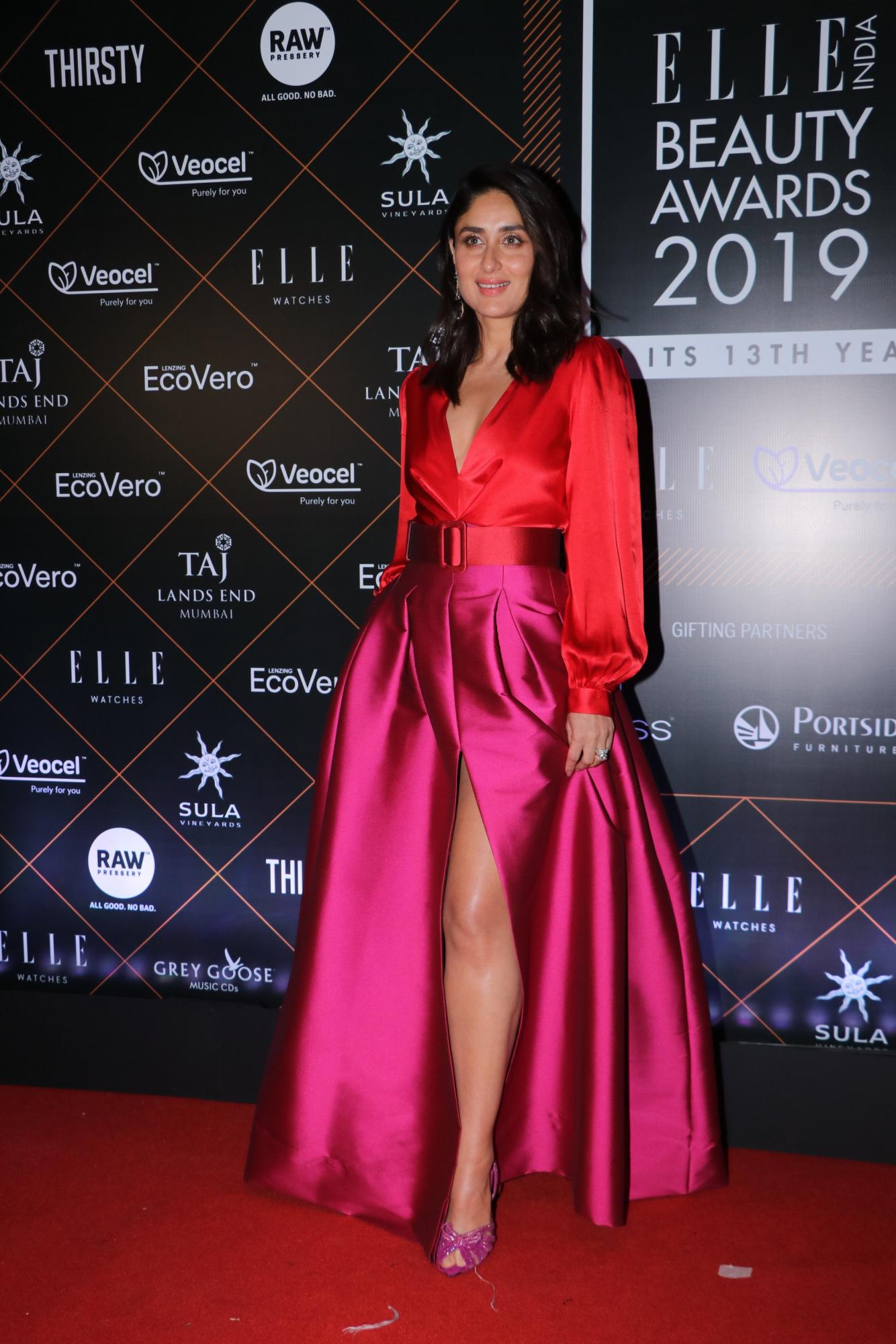 On the work front, Kareena is currently engaged in two star-studded projects. She will be seen in Aamir Khan starrer, Laal Singh Chaddha, which is a Bollywood remake of the Oscar winning film, Forrest Gump. The Hollywood film starred A-lister Tom Hanks. Other than Laal Singh Chaddha, Kareena will also be seen in Karan Johar helmed, Takht.
Takht stars the likes of Ranveer Singh, Alia Bhatt, Bhumi Pedenkar, Anil Kapoor, Janhvi Kapoor and Vicky Kaushal. The film is said to be based on the Mughal Era of Shah Jahan and his two warring sons, Aurangzeb and Dara Shikoh. Kareena is said to play the sister of these brothers. "It's based in the Mughal era. It's history. It's about two warring brothers and based on facts as we know them. Beyond that, it's too early to say anything," said Karan Johar, promising to make Takht his most ambitious project till date.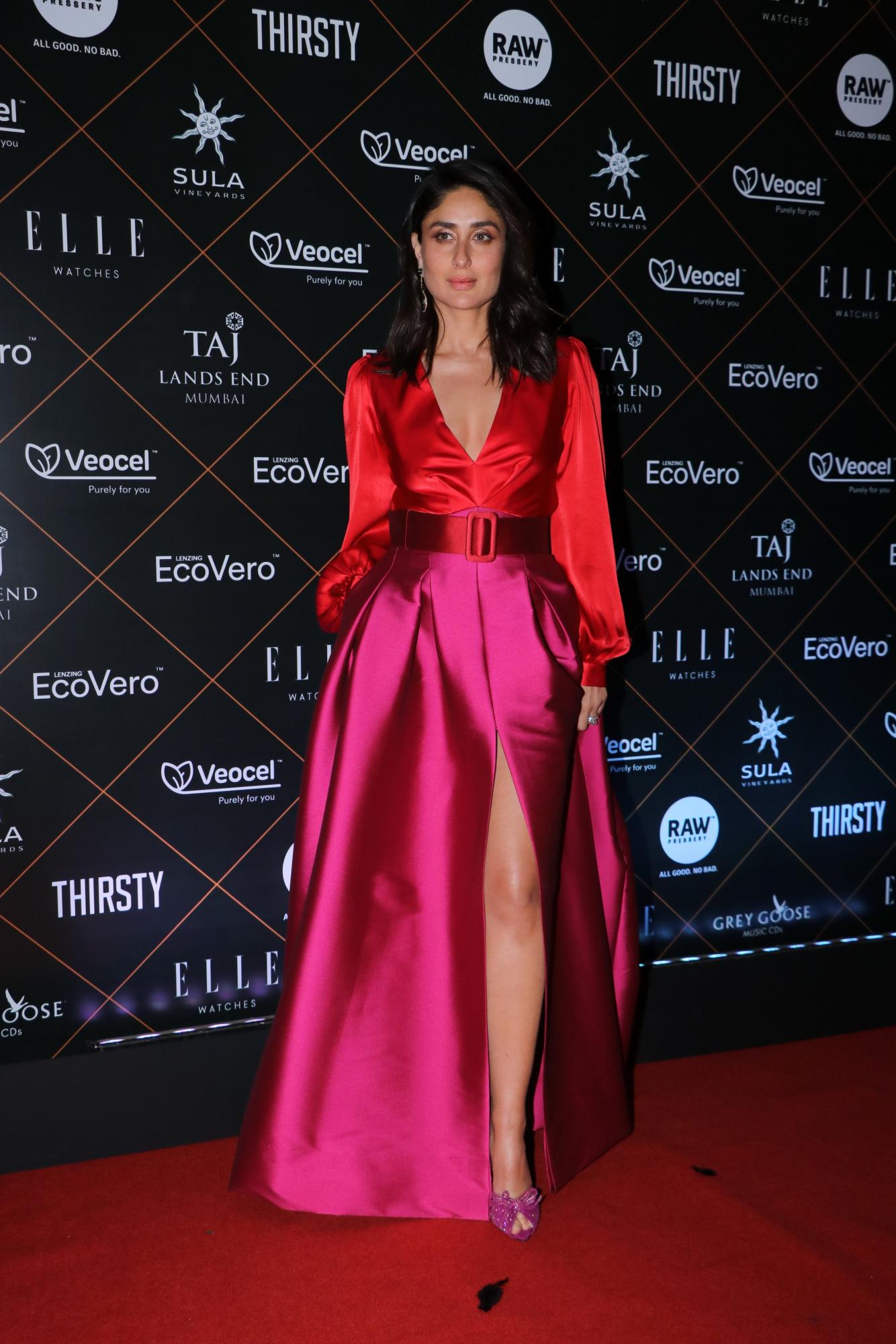 "It's an unusual mix of talent. They are actors who have walked the parallel path, we have the superstar dynamic with Kareena, there's Anil who I have never directed before," Johar said of the cast. "But each actor fits the part to the tee. It's not that I have gone to them because I have access. It's a strange dichotomy. Each one has never played a part like this and yet each one fit it perfectly."