Bollywood News
Kareena Kapoor Khan Thinks Hiding Taimur's Face Will Scar Him Even More
Kareena Kapoor Khan spoke about her son Taimur Ali Khan and the media's obsession with him during an interview.
Kareena Kapoor Khan and Saif Ali Khan's son Taimur Ali Khan is not only the apple of his parents but also the entire country's eyes. Since his birth, Taimur Ali Khan has been the center of the media's attention. In a recent interview, Kareena Kapoor Khan spoke about being a working mother and media's obsession with her son Taimur Ali Khan. She mentioned that she was often trolled on social media for leaving her son behind and going to work. Kareena Kapoor Khan said that if her child grew up knowing his mother was a working mother his respect for women, in general, would increase. She said, 'When he grows up, he would realize that his parents have worked hard to provide him what he has.'
Like a concerned mother, Kareena Kapoor Khan stated that no one was asking paparazzi not to do their job. All she and Saif Ali Khan wanted was a little space for their only son so that he could grow in a safe and secure environment. Although Saif Ali Khan tried keeping calm and requested the media to back off once in a while but this was all he could do. She also expressed her displeasure with the doll being sold as Taimur. To Kareena Kapoor Khan, the obsession with Taimur Ali Khan was annoying.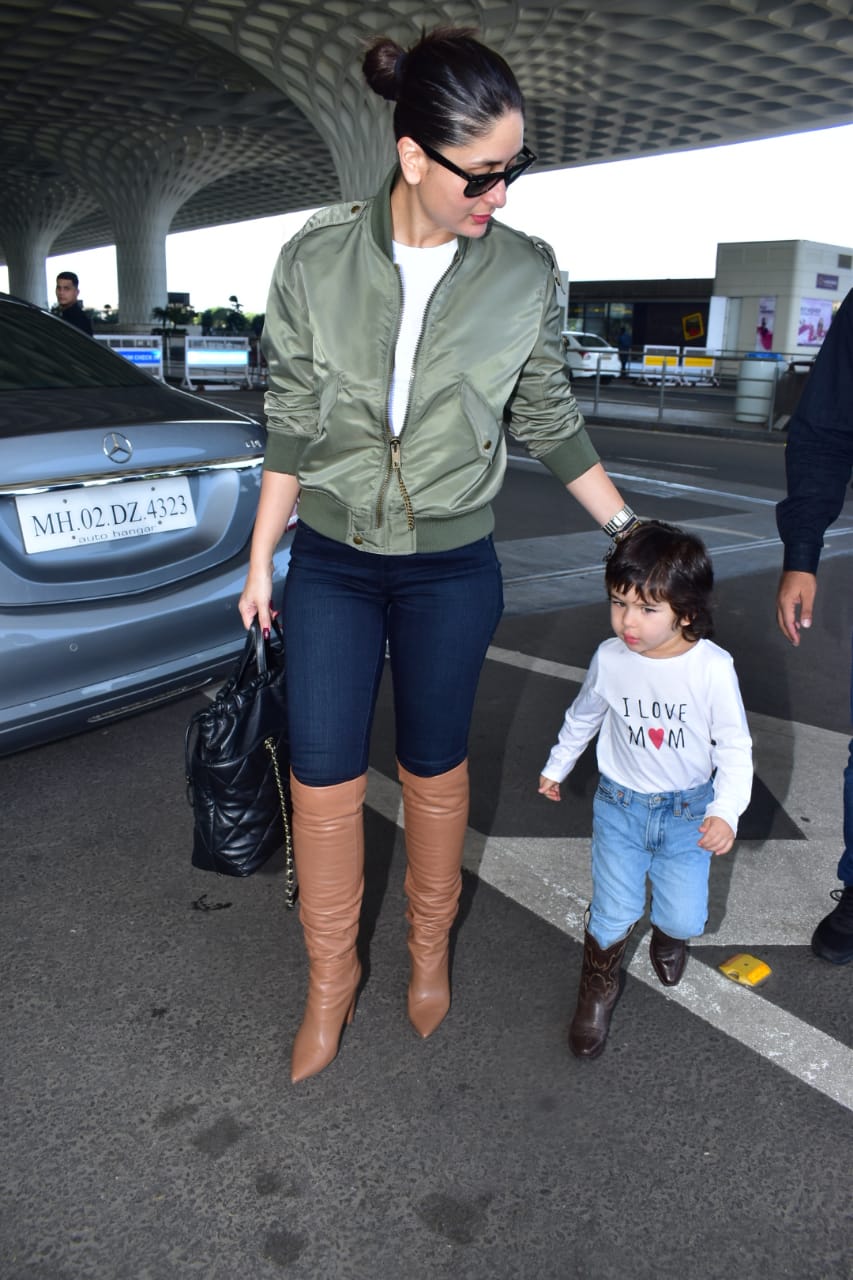 Kareena Kapoor Khan and Taimur Ali Khan
However, she also believed in giving her son a normal childhood. 'I do not want to grow up covering Taimur's face but that would scar him even more.' Kareena Kapoor khan revealed that Taimur Ali Khan did not like being clicked all the time as he was growing up and had become aware of what was happening around him. He even denied his parents if they wanted to click him.
In the same interview, Kareena Kapoor Khan mentioned that she had strong female role models in her family. Her mother Sharmila Tagore not only worked after getting married to the Nawab of Pataudi but also broke many stereotypes about typical Bollywood heroines. She spoke about her mother Babita who was a working woman and her sister Karisma Kapoor who was working till now. Kareena Kapoor Khan said that she did not need to say that she was a feminist because she wanted her actions to speak louder than the world.