Celebrities
Kareena Kapoor Khan 'Hangs Out' With Malaika Arora and Amrita Arora in an Unusual Way
Kareena Kapoor Khan is close friends with best friend Amrita Arora's sister Malaika Arora as well.
Kareena Kapoor Khan, Malaika Arora, and Amrita Arora share a close bond and often hang out whenever their busy schedule permits. However, since everyone is staying home observing social distancing due to COVID-19, these BFFs are also not able to hang out for lunch like before. They are unable to share the giggles and do photoshoots on the stairs of their favourite restaurants as they did before. But where there is a will, there is a way. Since most of the people are working from home these days and still having their meetings over the video calls, why can the best friends not hang out digitally?
This is exactly what Kareena Kapoor Khan, Malaika Arora, and Amrita Arora did. They decided to catch up on a video call which is the best way of catching up these days.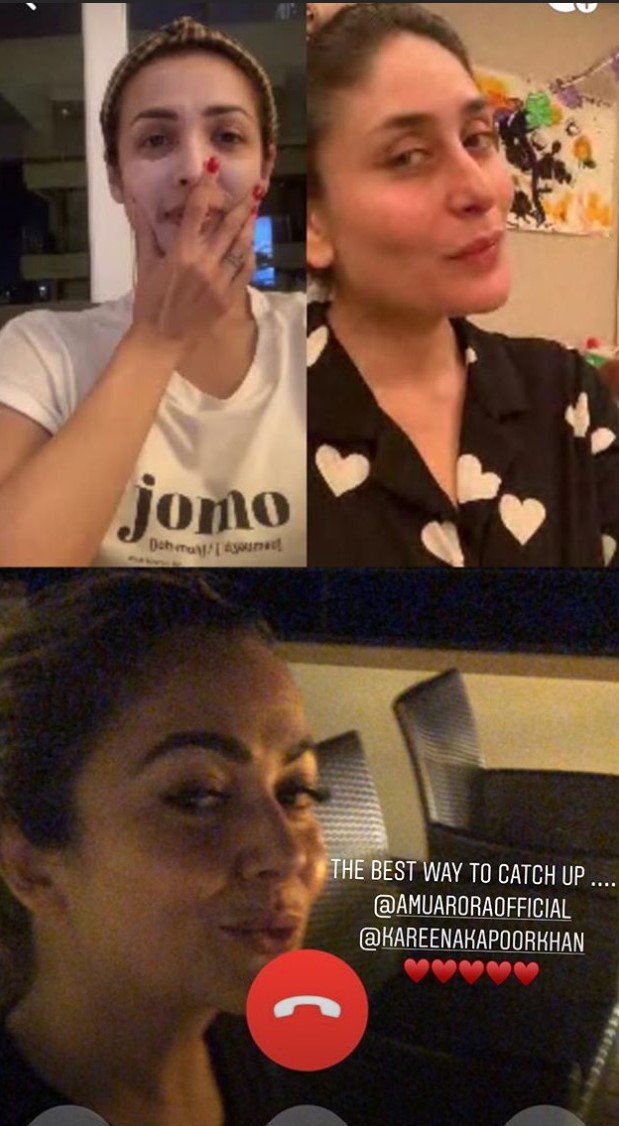 Kareena Kapoor Khan, Malaika Arora, and Amrita Arora catch up on a video call
The glam divas can be seen in their home clothes with no vanity. Wait, do we see a face mask on Malaika Arora's face whose statement T is sending out a message? Well, her T-shirt says JOMO which is an acronym for 'Joy of Missing Out.' It seems Malaika Arora is thoroughly loving her time home enjoying self-care and some me time for herself.
They took their respective Instagram accounts to share the screenshot they took of the group video call.
Malaika Arora also resorted to a video call for a catch up with mum Joyce Arora and sister Amrita Arora.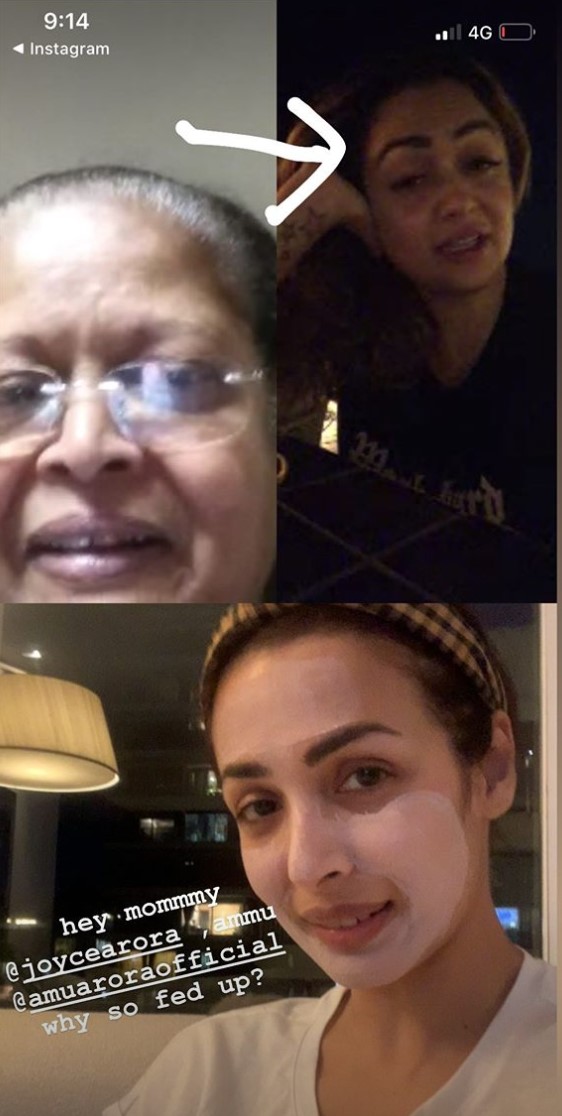 Malaika Arora could not understand why Amrita Arora was 'fed up.'
Kareena Kapoor Khan's Instagram feed keeps her fans updated about her real-life which is definitely different from what one gets to see on screen. She is currently in quarantine with husband Saif Ali Khan and son Taimur Ali Khan enjoying desserts and some time in the sun. Malaika Arora is in quarantine with son Arhaan Khan and the mother-son duo keeps clicking pictures of one another. Her beau Arjun Kapoor is also in quarantine at his place and is somehow not pleased with it.